Hardbacon helps you make better financial decisions
How We Help You Make Better Financial Decisions
Personal Finance Content
No matter what personal finance question you have, chances are the answer can be found in one of 2,000 articles posted on the Hardbacon blog. Written by our experts, these articles will help you shop for a mortgage, get a more advantageous credit card, improve your credit score, or even build your stock portfolio through an online brokerage.

Financial Product Comparison Tools
Canadians leave thousands of dollars on the table every year for failing to shop around for their financial products, whether it's their credit card, car insurance, home insurance, mortgage, or crypto exchanges. Hardbacon has developed comparison tools which make it possible to determine which products are the most advantageous after having answered a few questions, and to compare them with each other. By getting a credit card that offers more rewards, paying less interest on their mortgage, and investing at a lower cost, our users are able to reach their financial goals faster.

Personal Finance App
Hardbacon's personal finance app, referred to as "The App We Love" by Apple, has been downloaded by more than 50,000 Canadians. The application allows you to better control your expenses thanks to the budget, to better plan your financial future through planning, and to get personalized financial product recommendations that will allow you to save money.
What Our Users Say About Us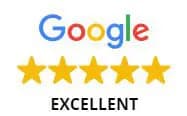 Nice app! Helps me plan and achieve my goals
I was able to compare mortgages on HardBacon when going through the purchasing process of our new house - very helpful. Went back to compare bank accounts - I've had the same bank account for over 20 years. I've now just signed up for a new account with a lucrative offer. Highly recommend taking the time to search all products to compare on the HardBacon site!
Hardbacon has great financial tools to make the best decision for your financial life. Plus they have a pretty neat app to handle all your finances and budgets ! 100% recommended
Great site/app for everything about your personal finance!
Excellent app !! Centralize all your finance in one place ! So easy to comprehend your financial situation ! 100% would recommend
Great tool that gives you many interesting alternatives to financial products!
Stephanie I
August 18, 2021
Awesome! Really helped me make the right choices for my finances.
Great information to learn about personal finance. Also makes me hungry for bacon
Awesome application and service. A must have for budgeting and keeping track of your personal finances.
Trustindex rating score:4.9 of 5,based on 107 reviews