The 12 best ecommerce platforms to jumpstart your online sales in Canada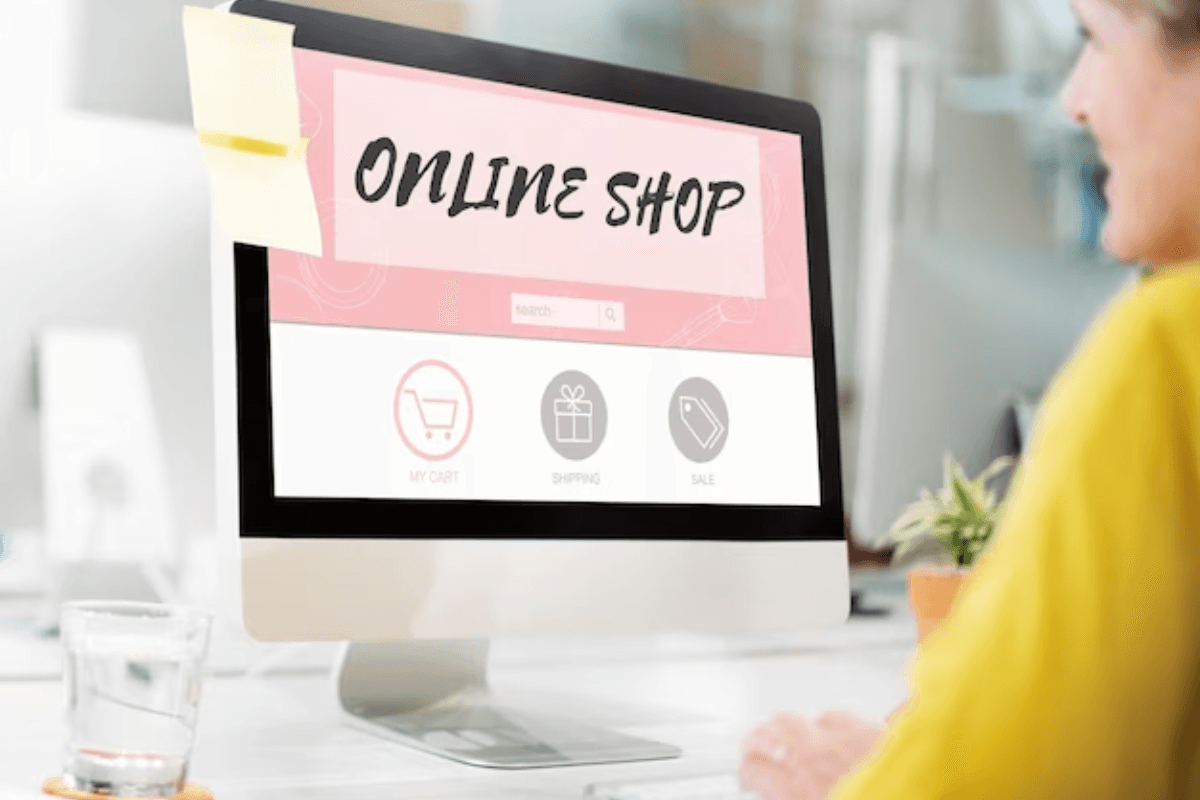 Taking a leap into eCommerce can be a daunting task, especially when faced with the myriad of platform choices available. That's where we come in. Designed with the needs of Canadian small businesses in mind, this guide presents you with the 12 best eCommerce platforms to help you kickstart your online sales. Each option is evaluated on a range of features and benefits to help you make an informed decision that aligns with your business goals and budget.
What to Look for When Choosing an eCommerce Platform in Canada
Support for Canadian Dollar (CAD)
It may seem obvious, but ensuring that your chosen platform supports transactions in Canadian dollars is crucial. This not only aids in delivering a more localized shopping experience but also helps avoid any conversion fees or related complications.
Multilingual Capabilities
Canada is a country with rich linguistic diversity. Quebec, for instance, predominantly speaks French, and New Brunswick is officially bilingual. Therefore, it's advantageous to opt for a platform that offers multilingual support to cater to all potential customers across the country.
Pricing
Budget is often a significant consideration, especially for small businesses or those just starting out. Many platforms offer various pricing tiers, including free plans for those wanting to dip their toes into the world of online sales. Be sure to weigh the features offered against the subscription costs to find the right balance for your needs.
SEO Features
Search Engine Optimization (SEO) can make or break your online store. A platform that comes with built-in SEO features can significantly improve your website's visibility, driving more organic traffic and potentially boosting sales.
Ease of Use
Finally, the complexity of the platform is another aspect to consider. While some platforms offer robust features that may require a dedicated developer or some technical know-how, others are more user-friendly and designed for people without any coding skills. Your level of technical expertise, or your willingness to hire experts, will influence your choice of platform.
By keeping these factors in mind, you're well on your way to selecting an eCommerce platform that aligns perfectly with your business objectives and the unique demands of the Canadian market. With that being said, let's take a look at the 12 best eCommerce platforms in Canada.
[Offer productType="OtherProduct" api_id="65166ebd4be6124e5cf1a8c5″]
1. Shopify
Shopify has solidified its reputation as an outstanding choice for Canadians looking to plunge into the e-commerce arena. Launched in Ottawa in 2006, the platform brings with it both national pride and an array of functionalities that make online selling seamless. It's the go-to platform for big brands like Gymshark and Allbirds, reinforcing its credibility.
One of Shopify's significant merits is multi-channel selling. It allows seamless integration with various platforms like Amazon, eBay, and even social media outlets such as Facebook and Instagram. This centralized system provides unparalleled reach without the added operational complexity, making it ideal for businesses of all sizes.
Managing inventory on Shopify is a breeze. With capabilities for easy organization and batch editing, it offers businesses the freedom to manage a vast product catalog without any hassle. The platform also boasts an enormous selection of over 150 professional themes of which 12 are free and 144 are paid. These themes can help you build a store that not only functions well but looks the part too.
Financial transactions are straightforward thanks to Shopify Payments, although alternative gateways like PayPal, Apple Pay, Google Pay, Visa, MasterCard, American Express and Stripe are also supported. The flexibility in payment options ensures that your customers have a smooth checkout experience. And if there's a feature you find missing, Shopify's robust app store likely has a solution, offering a range of both free and premium apps to extend your store's functionality.
Customer service is where Shopify particularly shines. Beyond 24/7 support, you can also purchase a POS credit card reader for in-person sales during pop-up events or in your brick-and-mortar shop. Another great feature is Shopify's integration with advertisement tools, giving you many ways to advertise your Shopify store in Canada.
However, Shopify isn't perfect. The cost of the entry-level plan can be a bit steep for side hustlers, but is still affordable. Some users have also mentioned a somewhat complex backend that may require professional tweaking. But these are minor setbacks when weighed against the platform's comprehensive feature set and support structure.
In summary, Shopify is a formidable choice for anyone serious about e-commerce in Canada. Its robust features, range of themes, and excellent customer support offer a strong foundation for any online business.
2. WooCommerce
WooCommerce offers an affordable, flexible option for Canadians looking to delve into e-commerce. Built on WordPress, this open-source plug-in is designed for WordPress.org websites. Download the free plug-in, and you're off to the races. But remember, the initial setup is just the beginning.
The platform excels in product management, enabling you to sell a wide range of products and services, from physical items to digital downloads and subscriptions. It allows for detailed product descriptions, efficient inventory management, and easy categorization. Customer reviews and upsell or cross-sell suggestions further enhance the user experience.
WooCommerce Payments, its native payment gateway, supports a broad array of payment methods, including credit cards, Google Pay, and Apple Pay. Additionally, the platform offers nearly 80 payment extensions, such as Stripe and PayPal, each with its own set of fees.
Shipping and delivery are also robust. WooCommerce offers 75 extensions for shipping alone and integrates seamlessly with third-party platforms. On the marketing front, it provides over 175 extensions to boost your store's visibility. You can integrate with email marketing solutions and even extend your reach to platforms like Etsy, eBay, and Walmart.
While the core plug-in is free, there are additional costs like premium themes, extensions, and developer fees. Web hosting is another of those costs. Which is why we recommend comparing the best WordPress hosting services in Canada. Also, you will have to make use of third-party translation extensions if you want to host a bilingual website on WordPress.
Though feature-rich, WooCommerce can be complex. The sheer number of choices and configurations can overwhelm those less technically savvy, often necessitating third-party help. In summary, WooCommerce offers a comprehensive, customizable e-commerce solution, making it a top choice for Canadians interested in online selling.
3. Lightspeed eCom
Lightspeed eCom is a Montreal-based hosted e-commerce platform that integrates seamlessly with the broader Lightspeed ecosystem. As another Canadian success story akin to Shopify, Lightspeed has carved out a reputation for its highly-rated Retail POS system and now aims to make waves in the online space with its eCom component.
Designed for businesses with both online and brick-and-mortar sales channels, Lightspeed eCom offers flexible pricing through four distinct plans. Each plan caters to different needs in terms of product listings and functionalities. The Free plan, ideal for startups, allows up to five product listings, while the Venture and Business plans expand this to 100 and 2,500 products, respectively, along with more advanced features. The Unlimited plan removes all restrictions, offering limitless product listings and an exhaustive feature set that includes in-person selling via POS integration.
The platform boasts a comprehensive array of features such as retail equipment availability, international sales, and automated email marketing on its top-tier plan. Given that it's a hosted solution, there's no need to worry about web hosting, making it a user-friendly option. Another great feature of Lightspeed eCom is that it allows you to host a bilingual site for both your English and French-speaking customers.
One caveat is that Lightspeed doesn't offer refunds, so it's advisable to test the waters with their Free plan before committing to a paid subscription. Luckily, the platform offers multiple payment methods in Canada, including credit and debit cards, PayPal, Stripe, and more!
Overall, Lightspeed eCom stands as a competitive offering in the crowded e-commerce field, particularly for businesses that maintain both online and physical stores. Its range of tiered pricing plans are designed to suit various business sizes and needs, offering a robust set of features in comparison to other similarly priced options.
4. Squarespace
Squarespace is a New York-based website-building and hosting platform known for its user-friendly design tools and sleek, modern templates. This American stalwart in the website creation world has been a go-to for individuals and businesses wanting a stylish and functional online presence without the hassle of coding.
Squarespace offers four plans. The Personal plan is ideal for simple websites, offering basic features and a selection of elegant templates. If you're running a business, the higher-tier plans provide more advanced functionalities such as inventory management, integrated e-commerce capabilities, and marketing tools. The Advanced Commerce plan even includes subscriptions, advanced shipping, and lower transaction fees.
However, it's worth noting that while Squarespace offers a 14-day free trial, they do not offer refunds on paid plans. Therefore, it might be beneficial to fully explore the free trial to determine if it meets your specific needs before making a financial commitment.
What sets Squarespace apart is its focus on design and aesthetics, with built-in features for image optimization and a range of free, professionally designed templates. The platform also includes SEO tools, e-commerce capabilities, and various integrations with third-party services.
However, it's worth noting that you need to use Weglot to create a multilingual site. The drawback is that using Weglot comes with additional costs and Weglot does not translate all the elements that appear on your website. For example, if you want to give your customers the option to browse a French website, you can choose the Starter plan for US$15 (C$20) per month to translate up to 10,000 words.
Moving on, Squarespace provides the functionality to accept online payments through various methods including Stripe, Paypal, Apple Pay, and Afterpay. With Stripe, you gain the capability to process payments from a wide range of debit and credit cards such as Visa, MasterCard, American Express, and more.
Overall, Squarespace stands as a solid contender in the website building landscape, particularly for those who prioritize aesthetics and ease-of-use. Its array of features, although not as extensive as some competitors, still offer a robust and integrated solution for both beginners and established businesses alike.
5. Wix
Wix stands out as a versatile option that offers robust features for both novices and seasoned web developers. While Wix originated in Israel, it has garnered international appeal and is a strong contender for businesses in Canada looking for a reliable eCommerce solution.
One of the most attractive aspects of Wix for eCommerce is its user-friendly drag-and-drop interface. You don't need to be a coding expert to build a fully functional online store. With a wide variety of templates optimized for retail and online sales, getting your store off the ground is relatively straightforward.
Wix offers 5 subscription plans catering to diverse website needs. From the free plan with essential features to premium tiers with advanced tools, e-commerce integration, and custom domains, Wix ensures flexible options. The Enterprise plan offers a customizable solution to even the most ambitious businesses.
Wix provides a variety of specialized features for eCommerce purposes. These features enable you to effortlessly handle inventory, monitor orders, and manage customer accounts. The platform also accommodates various payment methods, including Visa, MasterCard, American Express, Stripe, and PayPal, making transactions smoother for your customers in Canada. What's more, Wix's eCommerce plans ensure you won't be charged any commission fees, allowing you to retain a larger portion of your earnings.
Another great feature is that you can host the same website in multiple languages. With Wix, you can choose to translate your website manually, or use their auto-translation feature to translate your entire website with a single click.
For businesses that want to reach customers beyond Canada, Wix supports multi-currency transactions and international shipping options. This makes it ideal for businesses looking to scale globally. Integrated SEO tools and native social media integrations further amplify your store's online visibility, which is crucial for attracting a broader customer base.
Where Wix really shines is its customization capabilities. Its App Market offers a plethora of additional functionalities you can easily integrate, from customer reviews to subscription services. For those who require even more customization, Wix provides access to its full-stack development platform called Velo, allowing for extensive backend customization.
However, no platform is without its drawbacks. One limitation of Wix is that once you choose a template, you can't switch it without re-inserting your content. So, make sure you're happy with your template choice before you dive too deep into customization. Also, while Wix offers multiple pricing tiers suitable for various needs, some essential eCommerce features are only available in the more expensive plans.
6. BigCommerce
BigCommerce, headquartered in Austin, Texas, has become a notable player in the eCommerce world, and it's gaining traction among Canadian businesses seeking a robust and scalable online sales solution. The platform offers an impressive array of built-in features and customization options that make it a compelling choice for both small entrepreneurs and large enterprises.
Ease-of-use is one of BigCommerce's strong suits. The platform provides a range of professionally designed, responsive templates that ensure your online store looks good on any device. Its straightforward dashboard allows you to manage orders, customers, and inventory effortlessly, right from the get-go.
When it comes to eCommerce functionalities, BigCommerce is second to none. It supports a multitude of payment gateways such as PayPal, Stripe, and Moneris. BigCommerce also offers native currency support, an essential feature for Canadian businesses catering to an international audience. The platform also comes with robust SEO tools and various sales channels, including Amazon, eBay, and social media platforms, which broaden your reach and impact.
What sets BigCommerce apart is its focus on scalability. As your business grows, the platform can easily adapt, thanks to its unlimited bandwidth and extensive API support. This makes BigCommerce particularly attractive for businesses with high growth ambitions. Moreover, BigCommerce offers advanced features like customer segmentation, abandoned cart saver, and a native blogging feature.
However, BigCommerce is not without its downsides. While it offers a range of pricing plans, some businesses might find its higher-tier plans a bit costly, especially when you factor in the additional costs for certain third-party integrations. Furthermore, the learning curve may be steeper compared to more straightforward platforms like Wix or Shopify. Another drawback is that each storefront can only support a single language, and you need to setup a separate store for each language you want to offer.
7. Adobe Commerce
Adobe Commerce, formerly known as Magento, brings enterprise-level eCommerce capabilities within reach for Canadian businesses, both big and small. Backed by Adobe's reliable infrastructure, this platform combines robustness and scalability to deliver an all-encompassing eCommerce solution.
The platform's ease-of-use might not be its strongest suit, especially when compared to more user-friendly options like Shopify or Wix. However, what it lacks in user-friendliness, it more than makes up for in customization and flexibility. The open-source nature of Adobe Commerce allows you to tweak virtually every aspect of your store, although doing so often requires a good grasp of web development or a dedicated developer team.
While Adobe Commerce is a free open-source platform with limited features, you still need to consider the costs of having to buy essential add-ons such as web hosting, domain names, themes, and theme customization. You also have the option to get a pricing quote from Adobe for all-inclusive package deals that give you a lot of features and managed services to help you launch your eCommerce platform.
When it comes to eCommerce functionalities, Adobe Commerce is a juggernaut. The platform allows for multi-store and multi-currency setups, which is particularly beneficial for Canadian businesses targeting a multilingual audience. Adobe Commerce's native B2B functionalities, such as customizable price lists and quote management, set it apart from most other platforms. Its SEO capabilities are top-notch, providing every tool you need to rank high in search results.
Scalability is another area where Adobe Commerce shines. The platform can smoothly handle large inventories and high traffic volumes, making it a go-to option for businesses with ambitious growth plans. Its integration capabilities are also impressive, offering seamless connections with various CRM, ERP, and PIM systems.
Furthermore, Adobe Commerce allows you to enable a variety of payment methods on your website, such as major debit and credit card providers, PayPal, Apple Pay, offering your Canadian customers sufficient payment methods to choose from on your site. However, you also need to consider a fee of 2% to 4% per transaction for payment platforms and credit card processing fees.
In summary, Adobe Commerce is a highly customizable and scalable eCommerce platform that's well-suited for complex or rapidly growing businesses. While it may require a steeper investment of time and resources compared to other platforms, it offers unmatched depth in terms of features and customization.
8. Big Cartel
Best known for its focus on artists and small-scale makers, Big Cartel provides a simple yet effective way to sell products online. Unlike traditional eCommerce platforms that require you to find a host, Big Cartel is a fully managed, cloud-based service, streamlining the process for creative entrepreneurs.
Big Cartel offers a simple pricing structure across three distinct plans. The Gold plan is entirely free and allows you to list up to five products with one image per product. This is an ideal opportunity for people who simply want to try out Big Cartel's features and functionally. Once you're ready to expand, you can choose for the Platinum plan which allows you to upload 50 products with five images per product, and the Diamond plan which allows you to upload 500 products, also with five images per product.
The platform may not boast an extensive feature list like some other heavy-hitters in the eCommerce arena, but it covers the essentials well. Real-time statistics, inventory tracking, and the ability to run promotions are all included. The platform also provides several customizable, mobile-friendly themes for free. When it comes to usability, Big Cartel shines with an intuitively designed dashboard that makes tasks like adding products, creating discounts, and managing orders straightforward. Even if you lack coding skills, the visual editor is user-friendly; those with coding knowledge can dive into HTML, CSS, and JavaScript customization.
Regarding localization, Big Cartel lacks built-in functionality for enabling you to create your website in multiple languages. To achieve this capability, you would have to turn to third-party solutions such as Weglot. However, it's important to note that these external services come with added expenses and limitations.
Big Cartel also gives you the ability to select between various payment gateways. With services like Stripe, PayPal, and Apple Pay, your customers will have plentiful options to complete their payments on your website.
However, the platform has its limitations. While it's perfect for small-scale operations, it may not be well-suited for larger businesses with a more extensive product range or those seeking a wide array of third-party integrations. In summary, Big Cartel is an excellent starting point for artisans and small businesses looking for an affordable, no-fuss way to start selling online. It might lack some of the advanced functionalities offered by more extensive platforms, but it excels in its simplicity and ease of use.
9. Panierdachat
Panierdachat is a Canadian-based eCommerce platform that caters primarily to the needs of small and medium-sized enterprises. Designed to be user-friendly, the platform offers an intuitive drag-and-drop interface that makes it easy for users without technical expertise to build a functional online store.
The platform comes with various subscription options, starting with the Bronze plan that allows you to sell up to 50 items and comes with essential features suitable for smaller retailers. After that, you have a Silver plan, a Gold plan, and lastly, the all-encompassing Platinum plan. Each plan increment comes with additional features and benefits, and the ability to host a bilingual website is available with all of Panierdachat's plans.
One of Panierdachat's strong suits is its integration of various payment gateways, such as Stripe, PayPal, and even cheques, which facilitate smooth transactions. This is complemented by a suite of tools for inventory management, tax calculations, and shipping, streamlining the operational aspects of running an online store.
The platform offers responsive design templates, ensuring that your store is optimized for both desktop and mobile browsing. Although the template options may not be as extensive as those offered by some other platforms, they are clean, professional, and easily customizable. The platform also supports SEO settings and basic analytics to help businesses optimize their online reach and sales.
While Panierdachat does offer a range of marketing and sales features, it might lack some of the more advanced functionalities provided by larger, more established platforms, such as multi-language or multi-currency support. Therefore, it could be limiting for businesses looking to expand globally.
Overall, Panierdachat provides a solid range of features that will satisfy the core needs of small to medium businesses looking to venture into online retail. Its user-friendly design and affordable pricing make it a suitable choice for those who are new to the eCommerce landscape, especially those based in Canada.
10. Square Online
Square Online, built on the technology acquired from Weebly, is an eCommerce platform that integrates seamlessly with Square's broader financial and operational services. This makes it a go-to choice for businesses in need of an all-in-one solution for both online and in-person sales. Its ease of use is evident, providing a range of user-friendly templates and a drag-and-drop interface, making it simple for those without technical expertise to launch their online storefront.
While the platform offers straightforward payment integrations, including with its own processing services and third-party gateways, its standout feature is its inventory management capabilities. These tools sync perfectly with Square's POS system, enabling businesses to track stock levels across both physical and digital channels. Marketing and SEO tools come as part of the package, although they may not offer the depth that advanced users might look for.
Starters who are looking to try out a variety of platforms can choose Square Online's Free plan, which gives you access to the website builder, selling on social media, and multiple payment types such as Google Pay, Apple Pay, Afterpay, and more. For businesses who want to expand, there are also two paid subscription plans. The Plus plan offers additional features, while the Premium plan is a great option for businesses looking for maximum scalability and growth.
Another great feature is Square Online's partnership with Weglot for website translation. With Weglot, you can translate up to 2,000 words to one other language at no cost. If you need to translate more words, then you can choose between various pricing plans for a higher number of words. The translation process can take up to a few hours, but once finished, customers will have the ability to select between one of the languages your website is offering.
However, no platform is perfect, and where Square Online may have limitations is in its suitability for larger enterprises. Though scalable, it might lack some advanced features like multi-language support or intricate discount structures. Despite this, Square Online remains a compelling choice for small to medium-sized businesses, particularly those already using other Square services. Its foundation on Weebly technology adds an additional layer of reliability and user-friendliness, making it an excellent option for those looking to get their online store off the ground quickly.
11. Shift4Shop
Shift4Shop, formerly known as 3DCart, is a versatile eCommerce platform that offers a robust set of features designed to meet the various needs of online retailers. Whether you're just starting out or are already established, the platform offers scalability that can grow with your business. And what's more? Most of its features are completely free to use! With Shift4Shop, you can display an unlimited amount of products, enjoy an unlimited amount of bandwidth, and enjoy a built-in payment processing service. The only caveat is that you need to make $500 in sales each month using the integrated credit card processor to receive all these features for free. Otherwise, you can opt for one of the four paid subscription plans (more on that below).
One of the standout features of Shift4Shop is its strong SEO capabilities. The platform provides an array of tools to help you optimize your website for search engines, including custom URL generation, meta tags, and sitemaps. These features make it easier for your website to be discovered online, which is crucial for driving organic traffic and sales.
Another area where Shift4Shop excels is payment flexibility. The platform supports a broad range of payment gateways like credit and debit cards and digital wallets like Google Pay and Apple Pay. This allows you to offer multiple payment options to your customers which not only enhances the user experience but also minimizes the chances of cart abandonment due to payment issues.
When it comes to inventory management, Shift4Shop offers a suite of features that allow for real-time tracking and updates. Its centralized inventory system can synchronize your stock levels across different channels, reducing the risk of overselling or underselling. This can be especially beneficial for businesses that operate both online and in physical locations.
The platform also provides a variety of pre-designed templates and themes, making it relatively simple to set up your online store. While it may not be the most user-friendly option for those who are new to eCommerce, the depth of customization options available means that you can tailor your site to fit your brand's unique requirements.
One of the great benefits for Canadians is that Shift4Shop allows you to customize your website in different languages. With Shift4Shop, you are able to change the store language, the system generated emails, and also the system messages of your website to both English and French. This ensures that everyone in Canada will be able to use your website with ease and comfort.
However, the range of features and customization options can make the platform somewhat challenging for beginners. The initial learning curve might be steeper compared to other, more straightforward platforms. Nevertheless, the adaptability and comprehensive feature set of Shift4Shop make it an attractive choice for businesses that are looking for a long-term, scalable eCommerce solution.
12. Sellfy
Sellfy stands out in the Canadian eCommerce space as a multifaceted platform that serves not just as a traditional online storefront but also specializes in print-on-demand (POD) and digital goods. While many POD providers manage inventory and shipping, Sellfy also empowers you to design and run a full-fledged online store, making it a one-stop solution for entrepreneurs. The platform claims that setting up an online store takes just five minutes, and users also have access to a suite of built-in marketing tools like email campaigns, pop-ups, and discount codes.
Originally designed for selling digital products, Sellfy has expanded its horizons to become a significant player in the POD space. You can sell a range of customized products from sweatshirts and mugs to eco-friendly tote bags. The platform allows for comprehensive design customizations, from color and text to graphics and embroidery.
Unlike many platforms that take a commission on sales, Sellfy opts for a subscription-based pricing model. The subscription includes website building tools, product manufacturing, and a variety of marketing functionalities. Each plan comes with a yearly sales threshold; for instance, the Starter plan caps sales at US$10,000 (C$13,580) a year, requiring an upgrade to continue beyond that, while the Premium plan has a sales cap of US$200,000 (C$271,650) per year.
Additional pros include the ability to add tracking pixels for Facebook and Twitter ads, multiple payment options like Stripe and PayPal, and even adding your logo to labels and correspondences. However, Sellfy is not a marketplace, so the onus of driving traffic to your store lies entirely on you. Some users have reported issues like slow upload speeds and glitches, but these are relatively minor compared to the versatility that Sellfy offers.
With Sellfy, you also have the option to display your website and related emails in a variety of languages, including French, Spanish, German, and more. You can give your customers the option to choose the language for themselves, as well as automatically change the language based on your customers' browsing preferences.
The platform is best suited for sellers looking for a comprehensive solution to manage different types of products. With its ease of use and no commission on sales, Sellfy is ideal for those venturing into the eCommerce space.
FAQs About Ecommerce Platforms in Canada
Compare Business Credit Cards