The Ultimate Guide to Financial Advisor Marketing in Canada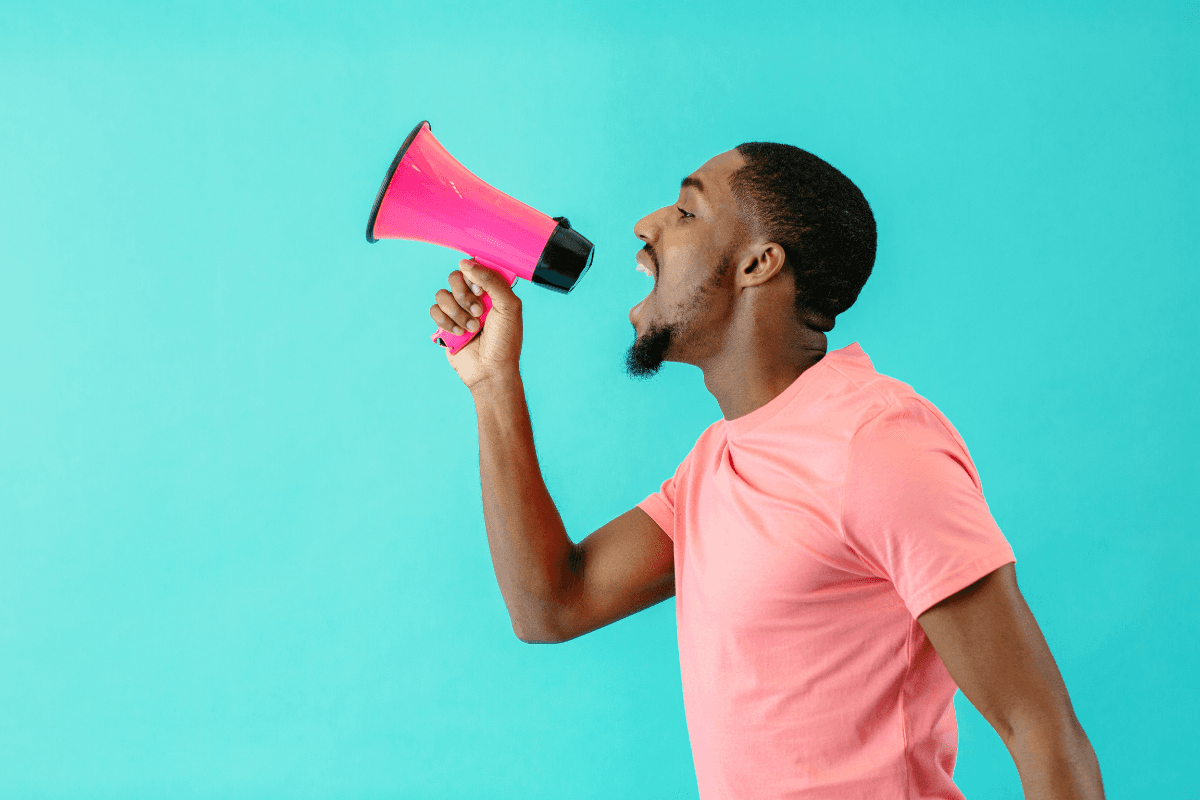 Table of Contents
[ Show ]
Are you a financial advisor looking to expand your client base and boost your business in Canada? Look no further! In this ultimate guide, we will delve into the world of financial advisor marketing and explore the specific strategies and techniques that will help you succeed in the Canadian market. From leveraging social media to search engine optimization and specialized tools for advisors, we've got you covered. So, let's dive in and take your financial advisor business to new heights!
Building a Strong Financial Advisor Brand
When it comes to the financial advisor industry, competition is fierce. There are countless advisors vying for the attention of potential clients, all offering similar services. In such a crowded market, having a strong brand is essential to differentiate yourself from the competition.
Steps to Create a Powerful Brand Identity
Building a strong brand is not just about creating a fancy logo or a catchy tagline. It goes much deeper than that. It involves understanding your target audience and their needs, and then crafting a brand that resonates with them on a deeper level. Your brand should communicate your expertise, values, and unique selling proposition in a way that connects with your ideal clients.
Think about what sets you apart from other financial advisors. What unique skills or experiences do you bring to the table? How can you communicate these qualities through your brand? By answering these questions, you can create a brand that not only attracts clients but also builds long-term relationships based on trust and mutual understanding.
When it comes to branding, consistency is key. Your brand should have a consistent look and feel across all platforms and touchpoints. This includes your website, social media profiles, business cards, and any other marketing materials. Consistency not only helps build recognition and trust but also creates a cohesive brand experience for your clients.
Remember, building a strong brand takes time and effort. It requires a deep understanding of your target audience, a clear vision of your brand identity, and consistent execution across all platforms. By investing in your brand, you can differentiate yourself from the competition and build a successful and sustainable financial advisor business.
Leveraging Social Media for Client Acquisition
In today's interconnected world, social media has become a powerful tool for financial advisors to connect with potential clients, build relationships, and showcase their expertise. By leveraging the right social media platforms and employing effective marketing strategies, you can expand your client base and boost your business. Let's take a look at some of the best social media platforms to market your services.
Using Linkedin as a Financial Advisor
LinkedIn stands as a critical tool for financial advisors. It offers an array of opportunities for both organic growth and targeted advertising to over 21 million users in Canada, with 50% of the users being aged between 25 to 34 years old. Linkedin also features more affluent users than other platforms, with 44% of the users earning over $100,000 CAD per year. This makes Linkedin users a particularly good target audience for financial advisors looking to market their business on social media.
Having a complete profile featuring a professional photo, headline, and summary is essential for credibility. Consistently posting value-driven content can position you as an industry leader and help draw attention to your expertise. Relevant hashtags can boost your posts' discoverability, while actively participating in industry groups can deepen your engagement with your target audience.
However, LinkedIn isn't just about organic growth; it also offers powerful advertising options. Particularly valuable are LinkedIn Message Ads. These enable you to send personalized messages directly to the LinkedIn inboxes of a specific audience—say, all medical doctors in Ontario. A well-crafted message that highlights your financial expertise can be accompanied by a Calendly link, making it convenient for potential clients to schedule a meeting with you. This targeted approach allows you to appeal to high-earning professionals who are likely to be interested in your financial planning services.
Using YouTube as a Financial Advisor
Using YouTube can be a game-changing strategy for financial advisors in Canada. As a visual platform, YouTube allows you to showcase your expertise in an engaging manner, reaching audiences who prefer video over text-based content. In fact, Canada has one of the highest usage rates in the world when it comes to YouTube, with over 70% of Canadian Internet users, or 17.6 million people, visit YouTube every month. Furthermore, 93% of Canadian YouTube users are aged between 12 to 34 years old, which gives financial advisors a great target audience with people who want to invest in their future.
When it comes to content, consistency is key. Regularly uploading informative videos on topics like retirement planning, investment strategies, or tax-saving tips can help you build credibility and establish yourself as a thought leader. It's also crucial to optimize your videos for search. Use relevant keywords in your video titles, descriptions, and tags to improve visibility. You can even cross-promote your videos on other social media platforms or your email newsletter to extend your reach.
Engagement is another vital element. Encourage viewers to like, comment, and subscribe. Responding to comments can create a sense of community and make viewers more likely to return. Plus, YouTube's algorithm favors videos with high engagement, making them more likely to be featured in recommended video lists or search results.
YouTube also offers advertising opportunities, like pre-roll ads that play before other videos or sponsored videos that appear in search results. While these require a budget, they can be highly targeted to reach your desired audience.
Using TikTok as a Financial Advisor
TikTok has emerged as a valuable platform for financial advisors aiming to reach a younger audience. In Canada, TikTok has 3.2 million active monthly users, of which over 70% are under 40 years old. This gives financial advisors a target audience that is ripe for sharing financial advice with short videos that are easy to digest.
While known for its entertaining videos, TikTok is also home to a growing number of "finfluencers" who share personal finance tips. This trend presents a compelling opportunity for financial advisors to enter the space and offer credible, professional advice in a format that resonates with younger viewers.
Creating a professional TikTok account lets you jump right into this burgeoning ecosystem. The platform's short-form video format is perfect for explaining complex financial concepts in an easily digestible manner. You can leverage TikTok's unique features like graphics and trending music to make your content not just informative but also engaging.
Engagement is paramount on TikTok, so fostering interactions by encouraging likes, shares, and comments can substantially boost your visibility. The TikTok algorithm tends to favor content that receives high engagement, and using trending, industry-relevant hashtags can further amplify your reach.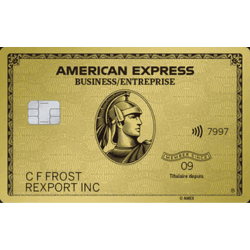 When it comes to advertising, TikTok Ads offers a budget-friendly option to enhance your online presence. Ads on TikTok often have a lower cost per view compared to other platforms like YouTube and Facebook, making it an economical choice for targeting younger demographics.
Building an Email List as a Financial Advisor
An email list is a dynamic tool in a financial advisor's arsenal, acting as both a channel for continuous engagement and a catalyst for client conversion. Around 29 million people use email in Canada, and Canadians open around 20% of marketing emails. This is why it's crucial to offer tangible value with the emails you send out. This could be in the form of insightful e-books on wealth management, exclusive webinars on market movements, or tailored financial checklists. By offering these resources, you not only encourage sign-ups but also position yourself as a go-to expert in the field.
Opt-in forms are essential. Strategically place them on your website, within engaging blog posts, and across your active social media platforms to maximize audience capture. Remember, each address represents a potential client or referral source.
While a newsletter can do wonders to stay top of the mind with your current client, conversion is the end game. With your email list, you can invite potential clients to limited-seat events or offer a free, no string attached, video call consultation. 
In the realm of financial advising, an email list is more than a communication tool. Managed adeptly, it becomes a dynamic funnel, guiding prospective clients from mere interest to active collaboration.
The 3 Top Email Marketing Platforms for Canadian Financial Advisors
Selecting the right email marketing platform is crucial for financial advisors looking to build and maintain a robust email list. The platform you choose will act as the backbone for your email marketing strategy, impacting everything from how you collect email addresses to how you interact with your audience. Here are three platforms that each offer unique benefits:
Mailchimp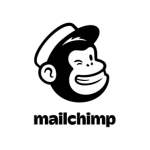 Mailchimp offers a user-friendly interface, customizable templates, and rich analytics. It's excellent for tracking metrics like open and click-through rates, helping you fine-tune your campaigns. Additionally, it offers seamless integration with various marketing platforms and CRM systems.
Brevo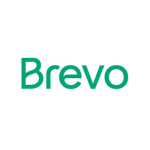 Brevo specializes in transactional emails and automation. It allows you to set up complex, behavior-triggered email sequences easily. Comprehensive analytics enable in-depth tracking of engagement and conversions, making it a robust tool for those looking to automate aspects of their email strategy.
Cyberimpact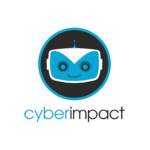 Specifically catering to Canadian businesses, Cyberimpact focuses on CASL compliance. The platform offers customizable templates and easy-to-use segmentation tools for targeted communications. Its local orientation makes it ideal for Canadian financial advisors who must adhere to CASL regulations.
Search Engine Optimization for Financial Advisors
Search Engine Optimization (SEO) is a vital component for any financial advisor looking to establish a strong online presence. The key to effective SEO starts with keyword research, which helps you understand what your target audience is searching for online. For instance, if your target market comprises entrepreneurs who have recently sold their businesses, you might focus on keywords related to "mergers and acquisitions" or "tax optimization for business exits."
To identify the most effective keywords, consider using tools like Google's Keyword Planner or other SEO software. These platforms can provide valuable data on keyword search volume, competition, and relevance. Once you've identified your target keywords, the next step is to integrate them naturally into your website's content, blog posts, and meta descriptions. The idea is not just to sprinkle these terms haphazardly but to build high-quality, informative content around them.
Creating resourceful articles about relevant topics for your ideal clients will do more than just improve your search rankings. It can position you as an authority in the eyes of your target audience. When individuals search for these topics, they're more likely to stumble upon your content. If what they read resonates with them, the next logical step for the reader is to book a meeting with you to discuss their specific needs.
Remember, SEO is not a one-time task but an ongoing process. Consistently updating your content to include current keywords and providing fresh insights will keep your website ranking well in search engine results. And a higher ranking translates to more visibility, more website visits, and ultimately, more potential clients seeking your financial advice.
Other Digital Marketing Resources Canadian Advisors Should Know
Besides social media and email marketing platforms, there are also alternative digital marketing resources Canadian financial advisors should know about. Below, we'll discuss three of the most useful marketing resources that financial advisors can start using today.
WelcomeSpaces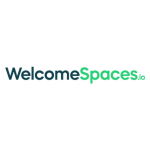 WelcomeSpaces, launched in January 2023, is revolutionizing the landscape for Canadian financial advisors by offering a remarkable marketing platform. Aptly nicknamed "The Tinder of Financial Services," this innovative platform is tailored to boost advisors' online presence and facilitate client connections.
In a world where 72% of Millennials and Gen Zs seek financial guidance but struggle to find it, WelcomeSpaces steps in as a game-changer. It bridges the gap between these generations and financial professionals, equipping advisors with the essential online tools for remote collaboration.
Financial advisors can feature their profiles in a comprehensive directory, customized with logos, colors, and contact details. Clients, on the other hand, can easily navigate this directory to find the expertise they require, initiating direct communication with advisors through private chats.
WelcomeSpaces has three subscription plan options that financial advisors can choose from. The Premium plan, costing $438 per year, gives advisors the ability to have 100 private chats with potential clients at a time. The Pro plan, costing $998 per year, increases that number to 500 private chats and includes a bunch of other features like DocuSign integration and enhanced customization features. Currently, you can enjoy a 20% discount when applying the promo code "HARDBACON" during checkout!
The platform's ability to connect advisors with a burgeoning market of digital-savvy clients and provide a centralized hub for professional resources makes WelcomeSpaces an indispensable asset for Canadian financial advisors.
AdvisorStream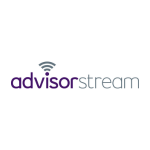 AdvisorStream is an exceptional platform for Canadian financial advisors seeking to elevate their business through digital marketing. This innovative tool offers a plethora of advantages that cater specifically to the unique needs of the Canadian financial advisory landscape.
Firstly, AdvisorStream provides a wealth of curated, compliant, and customizable content, ensuring advisors can effortlessly engage their clients with relevant and up-to-date information. Its integration with compliance systems simplifies the regulatory challenges faced by Canadian advisors.
Furthermore, AdvisorStream offers localized content, fostering a stronger connection with the Canadian audience. It boasts automated email campaigns and analytics, enabling advisors to measure their marketing effectiveness and refine strategies.
In a competitive industry, AdvisorStream stands as a vital resource, enhancing the marketing efforts of Canadian financial advisors while adhering to stringent regulatory requirements.
AdvisorSavvy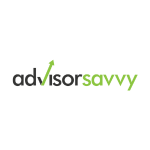 AdvisorSavvy is the ultimate choice for Canadian financial advisors looking to amplify their online presence and reach prospective clients effectively. With AdvisorSavvy's dynamic platform, advisors can confidently showcase their brand and expertise. While the free plan offers you a basic profile and rating functionalities, the paid plans offer extended features that make your financial advisor profile stand out prominently.
For example, free users can create detailed profiles with essential information, client testimonials, and feedback, providing potential clients with a clear picture of their capabilities. But paid users can make use of the client calendar booking feature, which eliminates the hassle of phone tag and allows clients to easily schedule appointments, streamlining the client-advisor interaction.
Furthermore, advisors with a paid plan can also make use of the bilingual features to reach a broader audience, making it easier to connect with clients from all parts of Canada. Moreover, your clients can trust that they are dealing with a reputable professional, thanks to AdvisorSavvy's frequent regulatory checks and the advisor onboarding program.
Paid users can also showcase their expertise by highlighting up to 5 or 8 specialties from a list of 15, depending on the plan they choose. Currently, the cost of the first subscription tier is $18.75 per month, while the highest tier goes for $35 per month. The free plan, on the other hand, does not give you the option to showcase your specialties.
Incorporating AdvisorSavvy into your practice equates to a brighter online presence, offering both new and existing clients a gateway to discovering the perfect financial advisor for their family's financial needs.
Financial Advisor Marketing in Canada: The Bottom Line
By building a strong brand, implementing effective marketing strategies, leveraging social media, and investing in search engine optimization, you can elevate your financial advisor business to the next level. Remember, marketing requires continuous effort and adaptation to stay ahead in a competitive landscape. Embrace these strategies, measure your results, and make adjustments as needed to ensure long-term success as a financial advisor in Canada.