The 10 Best Credit Card Companies in Canada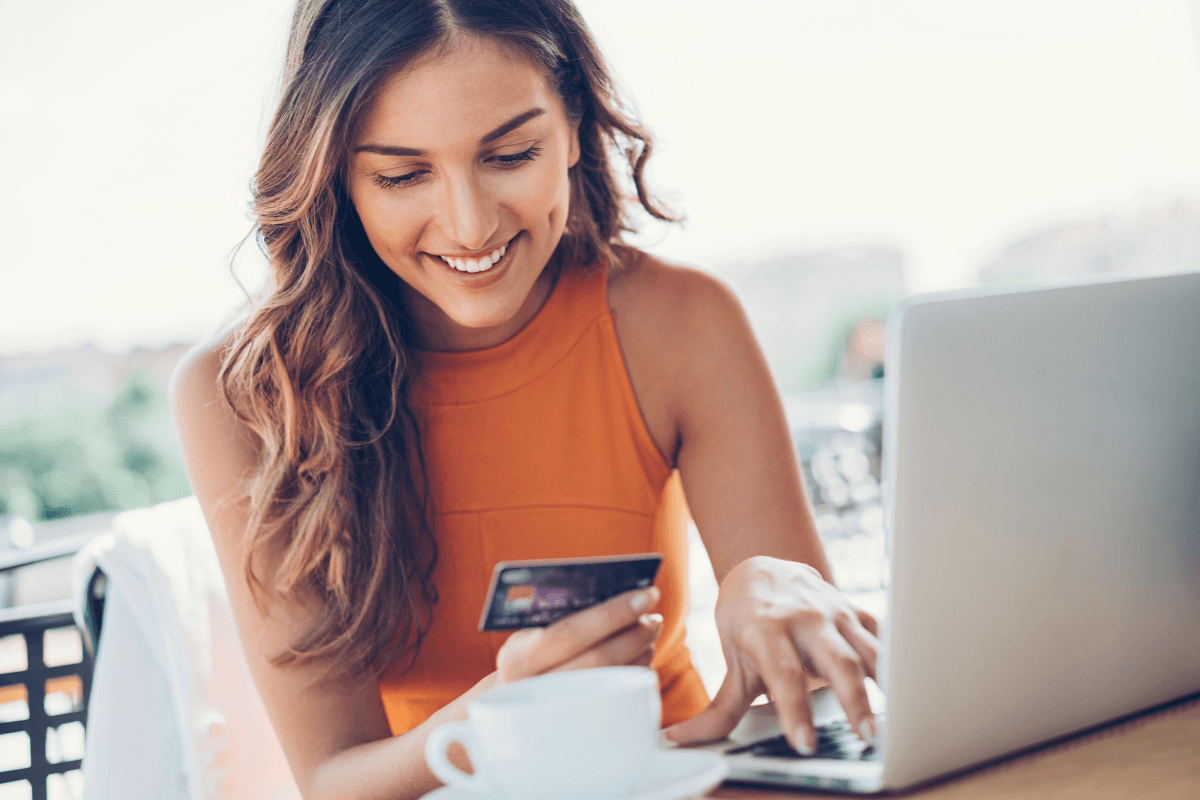 Looking for the best credit card in Canada? You've come to the right place! In this article, we will provide you with a comprehensive guide to the top 10 credit card companies in Canada. From understanding the role of credit card companies to factors to consider when choosing one, we will cover it all. So, let's dive in and find the perfect credit card for you!
What is a Credit Card Company in Canada?
Before diving into our top 10 list of the best credit card companies in Canada, it's important to clarify what exactly is meant by the term "credit card company" in the Canadian context. In Canada, the term generally refers to credit card issuers, which are primarily banks and credit unions. These financial institutions are responsible for creating and managing their credit card programs, setting interest rates, offering rewards, and determining eligibility criteria.
Credit card issuers partner with payment networks like Visa, Mastercard, or American Express to facilitate transactions between consumers and merchants. These payment networks handle the technical side of the transaction process but do not issue the credit cards themselves. Instead, they rely on the credit card issuers—mainly banks and credit unions—to issue cards that use their network.
It's worth noting that American Express is a unique case in Canada. While American Express serves as a payment network like Visa or Mastercard, it also operates its own bank in Canada, making it a credit card issuer as well. This dual role allows American Express more control over the features, benefits, and fees associated with their cards.
How Do Credit Card Companies Differ From One Another in Canada?
Selecting the right credit card company in Canada involves understanding the unique attributes of each issuer. While most consumers may find it easier to simply use a credit card comparison tool to pick the best card for their needs, some may prefer to choose a credit card company first and then select a card from their offerings. Here's a detailed look at various factors that distinguish one issuer from another, complete with examples to guide you in making a well-informed decision:
Range of Offerings
Bigger banks like RBC and TD allow you to consolidate your banking and credit card services, simplifying money management and fund transfers. However, while they offer a broad range of cards, they may not necessarily have the best option for your specific needs. Whether you prioritize convenience or specialized benefits like high cashback or travel rewards will influence your choice of issuer.
Reward Programs
Rewards programs play a major role in distinguishing one credit card issuer from another. For instance, RBC's Avion program is particularly appealing to travelers, whereas Scotia's Scene+ program—co-owned with Sobeys and Cineplex—targets shoppers and movie-goers. If you frequent Air Canada flights, you might prefer CIBC or TD's Aeroplan cards. Knowing which rewards align with your lifestyle can significantly sway your decision.
Customer Service
Customer service quality can differ among issuers. Larger banks often provide robust mobile apps, 24/7 customer support, and advanced fraud protection. On the other end, smaller credit unions may offer personalized service but lack certain technological features. If you value consistent and responsive customer support, this could be a deciding factor in your choice of issuer.
Credit Requirements
Credit card companies have different approval criteria. For example, if you're working on building or rebuilding your credit, Neo and Capital One offer cards with more lenient credit score requirements. Keep your own credit standing in mind when considering various options.
Payment Networks
The choice of payment network can have implications not just for where your card is accepted, but also for the types of benefits and features it offers. Visa and Mastercard are widely accepted across Canada, so you generally won't have to worry about retailer acceptance with either of those networks. However, if you're looking for specific premium offerings, your options may vary by network. For example, Mastercard offers World Elite cards that come with a suite of luxury benefits and high reward rates. On the other hand, Visa's Infinite and Infinite Privilege cards offer exclusive perks like concierge service and high-end travel benefits. American Express is less universally accepted by retailers but tends to offer lucrative rewards and customer service perks.
Being aware of these differences will empower you to make an informed choice about which credit card company aligns best with your needs and spending patterns. With this knowledge, you're well-prepared to delve into our top 10 list of the best credit card companies in Canada.
Neo
Emerging as a disruptor with an aim to revolutionize the credit card landscape, Neo Financial has quickly ascended the ranks thanks in part to its strategic alliances with well-known Canadian entities like Hudson's Bay and Tim Hortons. These co-branded card partnerships have granted Neo immediate access to the large customer bases of these iconic brands, fueling its rapid expansion.
In addition to these collaborations, Neo has also rolled out its own line of credit cards powered by Mastercard that are designed to cater to a broad spectrum of consumers. The Neo Credit Card distinguishes itself by offering generous cashback rewards, especially at retail partners where cardholders can enjoy an average of 5% cashback. For those on the journey of credit building or rebuilding, Neo also offers one of the best secured credit cards. The Neo Secured Card offers an effective route, accompanied by perks generally found in the realm of unsecured cards.
Positioning itself at the intersection of tech-savviness and consumer focus, Neo is swiftly establishing itself as a formidable contender in the Canadian credit card arena.
[Offer productType="CreditCard" api_id="6209e06d9c5f4c05c0de0111″]
Amex Bank of Canada
Amex Bank of Canada is a distinctive entity in the Canadian credit card sector, acting both as a credit card issuer and its own payment network. One of its standout offerings is the Cobalt Card, designed to meet the lifestyle needs of modern young adults. With its high earn rates on dining and entertainment, the Cobalt Card has quickly become a favorite among millennials and Gen Z consumers.
In addition to the Cobalt Card, Amex Bank of Canada provides a wide range of other cards that cater to diverse spending habits and lifestyles. From travel-focused options like the Gold Rewards Card to luxury offerings such as the Platinum Card, there is something for everyone.
The bank excels in its rewards programs, particularly the Membership Rewards program, which offers a multitude of redemption choices. Whether you're interested in travel, shopping, or statement credits, this program adds a layer of flexibility that's attractive to a broad spectrum of consumers.
On the customer service side, Amex Bank of Canada is renowned for its 24/7 support and personalized concierge services for its premium cardholders, solidifying its reputation for exceptional customer care.
[Offer productType="CreditCard" api_id="60dcaefc125e5019eaa05c6a"]
BMO
Bank of Montreal (BMO), one of Canada's oldest financial institutions, has continuously adapted to market changes, solidifying its position as a leader in the credit card industry. Its acquisition of the Air Miles rewards program in 2023 underscored BMO's commitment to offering value to its vast consumer base. While the bank has long provided Air Miles cards, the acquisition allows for a more integrated and enriched rewards experience for cardholders.
Beyond Air Miles, BMO boasts an extensive range of credit cards with Visa and Mastercard offerings aimed at different consumer needs. Whether you are interested in cashback, travel rewards, or low-interest options, BMO has a card tailored for you. Their BMO CashBack Mastercard, for instance, offers flexible redemption options, allowing cashback to be applied to various categories beyond simply statement credits.
Further enriching its portfolio, BMO's premium cards offer luxurious perks such as concierge service and extensive insurance coverage, making them highly competitive in the market. With a blend of heritage, innovation, and a consumer-centric approach, BMO maintains a prominent presence in the Canadian credit card landscape.
[Offer productType="CreditCard" api_id="5f298ccf68c746304bee1258″]
TD
Toronto-Dominion Bank (TD), another stalwart in the Canadian financial arena, has managed to consistently maintain its status as a leading credit card issuer. Known for its extensive portfolio of Visa-powered cards, TD caters to a myriad of consumer needs—be it cashback, travel rewards, or low-interest rate options. One of its hallmark partnerships is with Aeroplan, Air Canada's loyalty program. The TD Aeroplan Visa cards offer impressive rewards and benefits for frequent flyers, from priority boarding to travel insurance.
Beyond the Aeroplan alliance, TD offers its own set of versatile credit cards that are connected to the TD Rewards program. The TD Cash Back Visa, for example, provides an uncomplicated way to earn and redeem cashback on everyday purchases. Those more interested in travel rewards may find the TD First Class Travel Visa Infinite card appealing for its high point-earning potential and comprehensive insurance package.
In addition to its card offerings, TD provides 24/7 customer service and an intuitive mobile app, offering a seamless experience for card management and financial planning. Balancing a rich history with a focus on innovation and customer service, TD remains a significant force in the Canadian credit card market.
[Offer productType="CreditCard" api_id="631783e23fb86e5793a23a43″]
Scotiabank
Scotiabank, one of Canada's Big Five banks, has long been a key player in the country's credit card market. It sets itself apart with a diverse portfolio of card offerings, catering to a wide range of consumer needs—from cashback and travel rewards to low-interest and no-fee options. One of the standout features of Scotiabank's credit card lineup is its adaptability to different payment networks. While many issuers work exclusively with Visa or Mastercard, Scotiabank provides cards across all of the three major networks, including American Express.
The bank also boasts its own Scene+ rewards program which is co-owned by Scotiabank along with Sobeys and Cineplex. The program offers a unique array of redemption options from movie tickets to groceries, thereby broadening its consumer appeal.
With its varied card offerings, multi-network adaptability, and customer-centric focus, Scotiabank remains a formidable player in Canada's credit card landscape.
[Offer productType="CreditCard" api_id="5f32b19192ec22115033b2d5″]
RBC
The Royal Bank of Canada (RBC), another pillar in Canada's Big Five banking group, has a robust presence in the country's credit card market. RBC offers a diverse range of Visa and Mastercard credit cards that meet various consumer needs, from cashback and travel rewards to low-interest and student-focused options.
One of RBC's standout features is its proprietary Avion rewards program. Owned by RBC, the Avion program is one of Canada's most flexible travel rewards programs, allowing for a wide range of redemption options including flights, hotel stays, and even merchandise. This flexibility is a key factor in the program's popularity, making RBC a go-to choice for travel enthusiasts.
RBC also shines in customer service, offering round-the-clock assistance and an intuitive mobile app for easy account management. Its commitment to customer satisfaction ensures that cardholders have the support they need, whenever they need it.
By balancing a diverse card portfolio, a strong rewards program in Avion, and a focus on customer service, RBC remains a strong contender in Canada's dynamic credit card marketplace.
[Offer productType="CreditCard" api_id="5f354f1692ec22115033b30a"]
KOHO
KOHO, a Toronto-based fintech company founded in 2014, occupies a distinctive position within the Canadian credit card market. It offers a range of financial services designed to simplify personal finance for Canadians. By 2023, over 1 million customers had embraced KOHO's offerings, including one of the best prepaid credit cards, high-interest spending and savings accounts, and credit building products.
Unlike other companies that provide multiple credit cards, KOHO focuses on a single Prepaid Mastercard, which offers different benefits depending on the subscription plan you choose. The KOHO prepaid card has been highly successful in Canada, and it's entirely free with the Easy plan. Subscribers can upgrade to higher tiers, such as Essential, Extra, or Everything, for $4, $9, or $19 per month, respectively.
KOHO's objective is to streamline personal finance for Canadians by offering a modern alternative to traditional banking. This card functions like a debit card but includes some credit card-like perks, such as cashback on everyday purchases. For instance, with the free Easy plan, you can earn 1% cash back on groceries and transportation and enjoy a 0.5% interest rate on your entire balance.
The KOHO prepaid card is especially appealing to those who want to manage their finances without the risk of accruing debt, as users can only spend the funds they load onto the card. It's also an excellent option for individuals who prefer to use a payment card without undergoing a hard credit check, making it accessible to a broader range of consumers. Furthermore, KOHO offers an independent credit building feature that can help Canadians improve their credit score.
KOHO enhances its app with financial management tools, enabling users to establish savings goals, monitor expenses, and round up purchases to the nearest dollar to boost their savings. These innovative features have led us to include KOHO in our list of the best credit card companies in Canada.
[Offer productType="CreditCard" api_id="604aaa18e770040140f2203e"]
MBNA
MBNA, a subsidiary of Toronto-Dominion Bank, has built a strong reputation in Canada's credit card landscape for its versatile Mastercard offerings. Although they do provide specialized cards for specific communities, their broader appeal lies in the flexibility and variety of their reward structures and financial products.
For example, the MBNA Rewards Platinum Plus Mastercard allows consumers to accumulate points on routine expenditures. These points can be redeemed for a range of options, from travel and merchandise to statement credits. It's this versatility that gives MBNA a competitive edge in catering to a wide variety of consumer needs.
Another aspect where MBNA excels is in balance transfer opportunities. They are one of the few issuers in Canada that often provide low or even 0% introductory APRs on balance transfers. This makes MBNA an attractive choice for those looking to consolidate and manage existing credit card debt more efficiently.
Combining flexibility in rewards with strong financial products like balance transfer cards, MBNA has solidified its position as a notable contender in Canada's competitive credit card market.
[Offer productType="CreditCard" api_id="5fa300347964eb6eed4655e7″]
Tangerine
Tangerine, well-known for its straightforward and consumer-friendly approach, has become a noticeable contender in Canada's credit card market. Tangerine's Mastercard offerings are specifically designed to provide value and simplicity, which aligns with the bank's overall philosophy.
One of Tangerine's standout features is its highly customizable cashback program. Unlike most other cards that have fixed categories for earning cashback, Tangerine allows cardholders to choose their own high-earning categories. This flexibility is a major attraction for consumers who want a more personalized rewards experience.
Another advantage Tangerine offers is its no-annual-fee structure for its core credit card offerings, making it an appealing choice for those who want to keep costs low while still enjoying meaningful rewards. The absence of an annual fee without compromising on rewards is a unique selling proposition that sets Tangerine apart from many other issuers.
While they don't have a vast range of card types compared to some of the bigger banks, Tangerine's focus is on delivering quality over quantity. Their credit cards are known for having transparent terms and conditions, which enhances their appeal to consumers who prioritize straightforward financial products.
With its focus on simplicity, flexibility, and value, Tangerine has carved out a distinctive niche in the Canadian credit card landscape.
[Offer productType="CreditCard" api_id="5f344d1b92ec22115033b303″]
Rogers Bank
Rogers Bank has become a recognized entity in Canada's vibrant banking scene. In addition to its digital-only banking platform, the company has significantly expanded its reach in the credit card market. What makes the Rogers Bank credit card lineup standout is the synergy with Rogers telecommunications customers, offering them credit card perks that save money on their telecom bills and enhance their services.
Central to Rogers Bank Canada's credit card lineup is a transparent rewards structure. Both the Rogers (Red) Mastercard and the Rogers World Elite Mastercard come with an impressive flat cash back rate on everyday purchases, ensuring cardholders extract consistent value. This structure is further enhanced by bonus cash back on purchases made in U.S. dollars, making it particularly attractive for those dealing with cross-border transactions, travel, and international shopping.
Where Rogers Bank truly shines is in its seamless integration with the broader Rogers ecosystem. Cardholders, particularly those who are existing Rogers customers, get special discounts on phones, plans, and other cell service perks. From the Rogers (Red) Mastercard to the Rogers World Elite Mastercard, each card comes without an annual fee, underscoring the bank's commitment to value.
Bolstering this proposition, Rogers Bank often rolls out captivating promotional deals, including generous welcome offers and competitive rates, crafting an irresistible package for prospective cardholders.
[Offer productType="CreditCard" api_id="5f9043f69499f16c55a7c5c0″]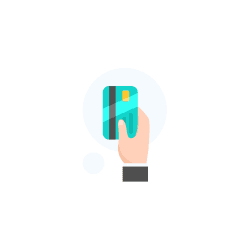 Find the best credit card for your needs