The ultimate guide to contents insurance in Canada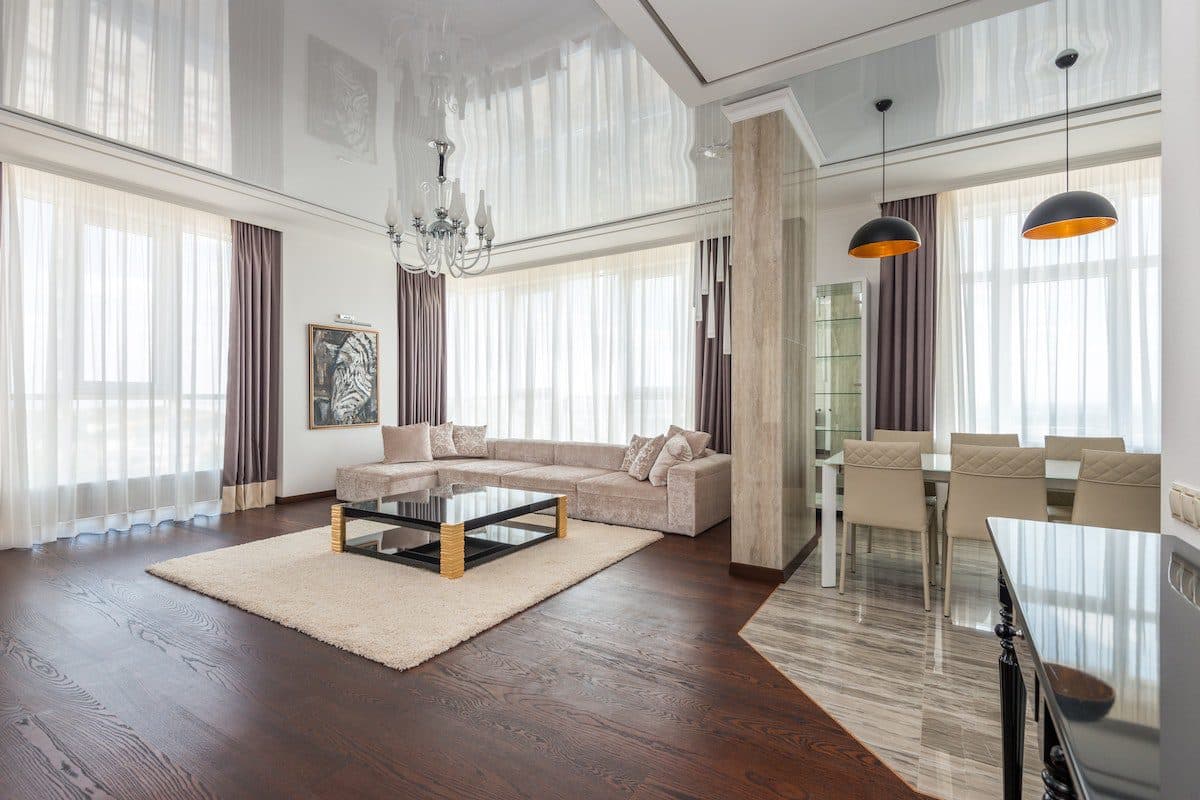 Contents insurance is a type of home insurance coverage that offers protection for your personal belongings, such as furniture, clothes, electronics, or jewelry. Contents insurance is regarded as the central portion of a home insurance policy. This article provides a summary of the most important information you need to know before choosing a contents insurance policy, including coverage, limits, and costs.
Who needs a contents insurance policy?
Contents insurance is especially useful for those who own items in which they have invested a significant amount of money, be it furniture, electronics, or jewelry. However, the cost of a contents insurance policy will be low if you do not keep an expensive personal inventory. This mean that everyone – be they tenants or homeowners – should weigh the costs versus benefits of purchasing a policy.
If you are a homeowner, any comprehensive policy you will have will include contents insurance. A typical contents insurance policy will provide coverage for events including theft, fire, smoke, falling objects, and some natural phenomena such as windstorms. Other types of events, such as overland flooding or earthquakes, may require an extra cost to cover.
Types of contents insurance
Replacement cost vs. actual cash value (ACV)
The type of contents insurance coverage you choose will determine the level of reimbursement in the event of a loss. There are two types of contents insurance to consider: replacement cost and actual cash value (ACV).
With replacement cost, you will receive the amount of money required to replace your products with something that is of equal quality. This option will provide the best reimbursement, but is more expensive compared to ACV. If you choose actual cash value, you will receive products of similar quality at the current, depreciated market value of the item.
The main disadvantage of ACV insurance is that in some cases, you will need to partially cover the cost of replacing items, given that the value of many items depreciates over time. If depreciation is not an issue or the items are low in value, ACV may still be a better option, given that it has lower premiums.
Tenant's contents insurance vs. homeowner's content insurance
Contents insurance for renters is very similar to contents insurance for homeowners. The main difference is that it is designed specifically for those who rent or lease properties.
For a tenant to secure all of their possessions, they will need to inform the insurer of the amount of contents insurance they need. For example, tenants can add up the total value of the contents they want to insure and purchase content insurance to that value.
Tenant insurance includes third-party liability insurance that protects the tenant in case an injury occurs in the rented space. It also provides additional living expenses if someone needs to move out of the tenant's space due to emergency situations such as flood or fire.
Contents insurance policies also vary according to the type of living space; for example, your insurance agreement will be influenced by whether you rent a detached house, a townhome, or a condo. Different contents insurance providers offer various exclusions and restrictions.
Contents insurance policies for condo owners, also known as strata insurance, include several unique provisions. For example, the business that owns the condo building will likely maintain its own policy, which provides coverage for the primary structure of the building.
You, as the owner, are responsible for everything within your suite, including any renovations you have completed in the space. For example, if you have replaced some of the condo's walls and need to make an insurance claim regarding damage in your condo, the strata insurance will cover anything that belongs to the original structure of the condo, while you will pay for the new walls and anything else you have changed.
Determining how much contents insurance you need
As a general rule, the easiest way to calculate the total value of your goods is to calculate the value of each of the belongings you want to cover. You will likely want to obtain specific coverage for items that are high in value, as some of these items may not be covered under a standard policy.
The best way to determine the value of your home's contents is by keeping receipts every time you purchase an item you want to insure. In the case of high-value items for which you do not have a receipt, it is a good idea to hire an appraiser.
For example, let's say your belongings consist of a few electronics and a wardrobe, and the total worth of your belongings is $10,000. You will then want to purchase contents insurance equal to that amount. If, on the other hand, you own many expensive items, such as high-quality jewelry, and the replacement cost is worth $50,000, you should purchase contents insurance equal to that higher amount.
You are not required to insure all of your belongings, although it is often best to do so. It is important to keep in mind that with contents insurance, you decide the amount you want to insure.
Contents insurance coverage and limits
Risk coverage
Risks, also referred to as perils, are events that can damage your home and property. Standard risk events are protected in most home insurance policies. For instance, policy owners are commonly protected against damages caused by explosions, electric currents, lightning, fire, theft, vandalism, smoke damage, water damage, hail damage, and wind damage. Sometimes you need to add extra insurance to your policy for protection against risks that are location-specific, such as an earthquake.
Water damage and fire damage are two of the most common perils for which claims are filed. When it comes to water damage however, while most contents insurance does provide coverage for water damage in general, the damage must be sudden and accidental.
For example, you will likely not receive coverage if the insurance provider is able to determine that you have ignored a slow leak for a long period of time. In the event that your damage is expensive and is the fault of a neighbor, your insurance provider will likely file claims from the neighbor's contents insurance, provided that they have a policy.
A standard contents insurance policy often does not cover more specific water events, such as a sewer backup. You can increase your coverage for more water damage events at additional costs.
In most cases, if your insured belongings are damaged or lost due to fire, contents insurance will provide full coverage, including for damages caused by smoke or by the water used to extinguish the blaze. Exceptions include if the fire was intentional or if the damages were the result of a fire that occurred due to undisclosed activities on the premises, such as operating a business from your home or renting it as an Airbnb.
Limits and exclusions
Each contents insurance policy comes with limits and exclusions. Common exclusions include collectibles, glassware, fine arts, china, or antiques. If you want to insure such items, you typically must include them in a separate agreement with the home insurance provider. To do so, you must disclose those items to the provider, as well as its estimated value. The value listed will inform how much expense is added to your premium.
Some items may only be partially covered, including watercraft, bicycles, watches, jewelry, silverware, or wine collections. If you wish to cover these items, you can buy extra insurance from your primary insurer or a third-party entity. Different insurers will offer varying limits on each item or group of items (i.e., collections), and it is important to understand how these limits will affect your coverage, especially for high-value items.
For tools such as hammers, drills, or paint brushes, you only need a home insurance policy. If you have invested a large sum of money in tools, then you might need an add-on to your contents insurance to ensure enough coverage.
If you are in possession of expensive jewelry, it's important to be aware that many contents insurance policies include an approximately $10,000 coverage limit. If the total value of your jewelry surpasses these limits, you should "schedule" the item, meaning that you will pay an additional fee to include the total value in your policy coverage.
Many insurance policies also include limits on bicycles. For example, an insurance policy is not likely to provide full coverage for several high-value bicycles, in which case you should schedule them to receive full coverage.
Motor vehicles are not typically covered by contents insurance, as providers offer specific auto insurance policies. As a general rule, no item that can be insured by a separate insurance policy will be covered by a home insurance policy.
If, on the other hand, belongings such as electronics or clothes are damaged or lost while located within your motorized vehicle, the contents insurance policy will pay for these items, not auto insurance.
Contents insurance policies do not usually cover business inventory for individuals who run a business from home. The average coverage in this area is $2,500. Coverage that covers home business property stored at home does not necessarily include specialized equipment or even computers. You can, however, add extra options to your home insurance that will provide coverage worth over $10,000.
How to file a contents insurance claim
It is a straightforward process to file a contents insurance claim. You should start by calling your insurance company or contacting them online. Your insurance providers will instruct you on your next steps. They will likely advise you to take photos of any damages and make a list of the items damaged.
Once you create and submit a claim, you will receive a claim number. The insurance provider will send a claims adjuster to your home to assess the damage and provide an estimate for repairs.
The next step is to hire a contractor, which the insurance provider can help you find. The provider will likely ask for updates on the details of the recovery process.
Once the claim has been approved, you or the contractor will receive a check. Payment can come in a lump sum or in multiple cheques.
The cost of contents insurance in Canada
As you might suspect, the cost of contents insurance will vary significantly depending on what you want to insure.
The average cost of home contents insurance is $120/month, and the average price for tenant insurance is only $15/month. The exact cost will vary by location and risk. Generally speaking, you should pay $1 for every $1,000 worth of insured valuables.
The bottom line: A contents insurance policy will allow you to repair or replace your belongings at a low cost
Contents insurance policies are relatively inexpensive and are highly recommended for those who possess high-value items. In some cases, the monthly premium for a contents insurance policy is as low as $15, making it a worthy investment even for those who do not own items of great value.
If you are struggling to choose a contents insurance package, you should start by taking inventory of your belongings and determining their value. You should shop for an insurance policy that will provide enough coverage to replace all or most of the contents you possess. An insurance broker can help you find a package that is best suited to your specific needs.
FAQ About Contents Insurance in Canada
What is contents insurance?
Contents insurance is a type of home insurance policy that covers any damage to, or loss of, your personal possessions while they are located within your home. For example, with contents insurance, you can recover the value of items such as electronics, clothes, and jewelry if they are damaged or lost.
Is content insurance mandatory in Ontario?
Home, condo, or tenant insurance is not mandatory in Ontario. In some cases, a landlord may ask for proof of contents insurance in your lease agreement.
What is contents insurance for renters?
Contents insurance for renters is very similar to contents insurance for homeowners. The main difference is that it is designed specifically for those who rent or lease properties. Another important difference is the cost; the average cost of home contents insurance is $120/month, and the average price for tenant insurance is only $15/month.
Does contents insurance cover water damage?
Yes, contents insurance policies generally covers water damage when the cause is sudden and accidental.
Is contents insurance worth it?
The answer to this question will vary depending on your individual circumstances. If you have personal belongings that are high in value and you wish to protect your investment, then contents insurance is worth the cost. Even if you don't own expensive items, your monthly premium can be as low as $15, which is arguably a worthy investment to protect your belongings in almost any circumstance.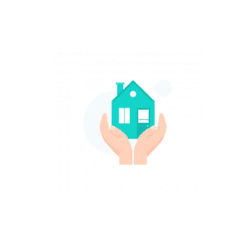 Get multiple home insurance quotes in minutes