The 11 best mortgage rates comparison sites in Canada
Table of Contents
[ Show ]
Buying a home marks one of the most significant financial decisions you will ever make. Ideally, you'll discover the right mortgage package with the best interest rate to match your budget and lifestyle. 
But how do you find the best possible deal? You compare numbers thanks to mortgage rate comparison sites.
Why compare mortgage rates in Canada?
Comparing mortgage rates in Canada helps you save lots of money in the long run. Every fraction of a percent can make a considerable difference in your monthly payments, overall cost and interest rate. Additionally, mortgage rates can change daily, so you'll want to stay informed about the industry trends and forecasts.
When you seek to buy a home, you can get caught up in the excitement of finding the perfect property. However, try not to overlook the financial aspect of homeownership. Your mortgage will likely become the most significant financial commitment you'll make in your lifetime. Therefore, finding the best mortgage rate ensures that you can comfortably afford your monthly payments.
The importance of finding the best mortgage rate
The interest rate sets the cost of borrowing the money and determines how much you'll pay each month throughout your mortgage. Finding the best mortgage rate ensures you won't overpay on interest charges. Ideally, you'll save thousands, if not tens of thousands of dollars, over the life of your mortgage.
Remember, the best mortgage rate isn't necessarily the lowest rate available. Other factors, such as the mortgage term, prepayment options and early repayment penalties, can also affect the overall cost. That's why taking the time to compare all aspects of a mortgage, not just the interest rate, pays off.
How mortgage rate comparison sites can save you money
These convenient sites can help you save money by quickly finding the best mortgage rates available. These sites list rates from multiple lenders. As a result, they make it easy for you to compare apples to apples and find a mortgage that suits you. Most importantly, these sites provide valuable information about different types of mortgages, interest rates, terms and conditions. As a result, they help you make an informed decision.
When using a mortgage rate comparison site, you can see rates for the same type of mortgage. For example, a fixed-rate mortgage may have a higher interest rate than a variable-rate mortgage. However, it provides more stability and predictability in your monthly payments. You'll also want to consider the lender's reputation, customer service and other factors that may affect your overall borrowing experience.
Rates Aggregators Vs. Online Mortgage Brokers
First, you'll discover two types of mortgage rate comparison sites. One version, called rate aggregators, gathers rates from brokers and mortgage lenders. This way, you save time without having to surf around looking for this data.
The second option highlights rates offered by an online mortgage broker. This professional mediates between you and a lender while detailing various mortgage options and how they could fit your situation. Their sites highlight the packages they offer from their lending partners.
Best Mortgage Rates Comparison Sites
When it comes to purchasing a home, choosing the right mortgage ranks as one of the most important decisions. With so many lenders and brokers offering different rates and terms, it can be challenging to navigate the market and find the best option for you. Fortunately, numerous mortgage rate comparison sites in Canada can help you make an informed decision. Check out this selection of the top 11:
1. Hardbacon.ca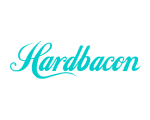 Okay, so we admit we have a bias towards our own site, but we can explain. The Hardbacon mortgage comparison site asks for key information that helps refine the search for the ideal rate for each buyer. Next, it pulls data from various lenders so you don't have to go on a treasure hunt!
Our search filters include your overall goal, what province you live in, the home value you seek and when you plan to resell. You can even input the percentage or dollar value of your down payment. That narrows the field to options that fit your choices.
2. Nesto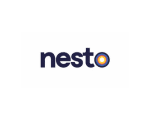 Both a broker and a mortgage lender, Nesto has the backing of Diagram, a launchpad for early-stage insurance, financial services and healthcare companies to launch in Canada. In turn, Diagram works with Fintech fund Portag3.
Nesto states it makes less than the average broker or mortgage specialist, thus saving homeowners thousands of dollars over time. It sorts website visitor requests into first-timers or those seeking to renew and offers a "low mortgage rate guarantee."
3. Rocket Mortgage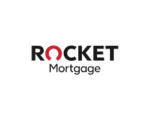 This broker focuses on rates for first-time buyers, renewals and refinances. It produces mortgage options within three minutes based on the data you enter.
Rocket Mortgage adopted this name in 2022 after operating as Edison Financial for two years. It describes its goal as simplifying the home loan process, working with a sister company with the same name in the U.S. and its affiliates. While the American counterpart offers more services, the Canadian firm serves as a broker only.
4. Homewise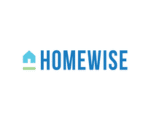 As a mortgage broker, Homewise negotiates with more than 30 banks and lenders to try to match buyers with the right package. It vows to use "human language" at every step to help new buyers better understand the process.
What's more, Homewise provides helpful tips and explanations to educate consumers about the real-estate sector and its processes. This includes a Mortgage Academy and First Time Home Buyer Zone. It specializes in getting pre-approvals, approvals, refinancing or switching lenders.
5. Ratehub.ca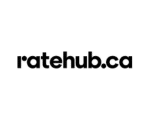 Ratehub.ca is one of the most popular mortgage rate comparison sites in Canada. It began as an aggregator site that initiated mortgage broker Canwest, then integrated it with this platform. Now, it serves as a mortgage broker.
It offers a comprehensive comparison of fixed and variable rates, government incentives and helpful mortgage calculators. Users can select their preferred mortgage rates from more than 50 lenders, including banks, credit unions, and mortgage brokers. With such a wide selection of options, you can find the best mortgage rate that suits your needs and budget.
6. WOWA.ca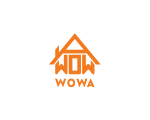 WOWA.ca describes itself as a "personal finance encyclopedia" that offers calculators for mortgages, real estate and taxes in Canada. It also provides market data related to housing in major Canadian cities and provinces, mortgage rates, tax rates and more. Its platform combines features from both online shopping and dating sites.
Using its technology, you can estimate your mortgage affordability, calculate your closing costs and figure out the impact of your down payment. The company launched in February 2019 with 10 agents Wowa and expanded to more than  250 registered agents and 20,000 monthly visitors by January 2020.
7. Super Brokers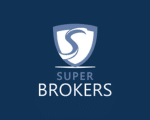 This team of mortgage brokers has operated online since 2001. It pitches to find the best wholesale mortgage rates so buyers "stop paying too much" and start saving more money.
SuperBrokers.ca lists a table of its rates then compares them with other lenders. If you click on two boxes on the charts, a window pops up with monthly payments, total payments and total interest for both. You can then tinker with the price, down payment and amortization rate to see how the numbers change for each option.
8. LowestRates.ca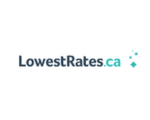 If you're looking for a user-friendly interface and excellent filtering options, LowestRates.ca is a great site to consider. It compares rates from more than 30 banks and brokers in Canada and offers filtering options such as mortgage type, amortization rate, and province. 
It also provides a free credit score check and a mortgage payoff calculator, making it easier for you to manage your finances. RATESDOTCA acquired this site in 2021.
9. Rates.ca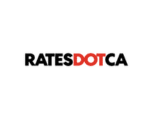 Rates.ca offers a straightforward mortgage rate comparison tool that displays charges from more than 30 financial institutions in Canada. As the flagship website for RATESDOTCA Group, it offers resources, such as calculators for mortgage payments, prepayment and mortgage affordability. With these tools, you can gain a better understanding of your mortgage options and make a more informed decision.
10. RateSpy.com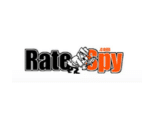 RateSpy.com also belongs to the RATESDOTCA Group, helping users find the lowest mortgage rates in Canada. It provides an extensive list of lenders and brokers with detailed information on interest rates, terms and closing costs. Users can also sign up for an email service that notifies them of rate changes in their preferred areas. With this service, you can stay current with the latest mortgage rates.
11. MortgageRates.ca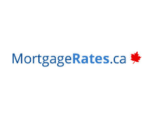 MortgageRates.ca is another great mortgage rate comparison site in Canada. They offer an easy-to-use comparison tool that allows users to study rates from banks, brokers, and credit unions. They also provide a mortgage payment calculator, refinancing calculator, and home equity calculator, as well as insights into the Canadian real estate market. With these resources, you can find the best mortgage for you.
How to use mortgage rate comparison sites effectively
Comparing mortgage rates can feel overwhelming, but it doesn't have to be. Here are some tips on how to use mortgage rate comparison sites effectively:
Understand the different types of mortgage rates
Before comparing mortgage rates, let's review the different types of mortgage rates – fixed or variable – and each one's pros and cons. Fixed-rate mortgages have a steady and predictable interest rate, making it easier to budget for payments. In contrast, variable-rate mortgages fluctuate based on the lender's prime rate, meaning payments vary from month to month.
Typically, fixed-rate mortgages have higher interest rates than variable-rate mortgages while providing more security and predictability. On the other hand, variable-rate mortgages charge lower rates so you can save money over time.
Comparing fixed-rate vs. variable-rate mortgages
When comparing mortgage rates, take time to determine whether a fixed-rate or variable-rate mortgage suits your needs. The security and predictability of Fixed-rate mortgages makes them ideal for individuals who want to budget their finances carefully. Yet, variable-rate mortgages may suit those willing to take on some risk for the reward of overall savings.
Also, you'll want to factor in the current economic climate when deciding between the two options. If interest rates are low, a variable-rate mortgage makes a good choice, as rates may drop further in the future. However, if interest rates become high, a fixed-rate mortgage may protect you as rates rise in the future.
Evaluating mortgage terms and conditions
When comparing mortgage rates, evaluate these terms and conditions of each:
interest rate
prepayment options
penalties 
restrictions
Take note of any hidden charges, such as appraisal fees, legal fees and closing costs. Next, read the fine print and ask questions about anything you don't understand.
Of course, some mortgages may have restrictions on prepayment or may charge penalties for paying off the mortgage early. Clarifying these terms and conditions helps you avoid any future surprises.
Additionally, consider the length of the mortgage term. Shorter-term mortgages typically offer lower interest rates but higher monthly payments, while longer-term mortgages have higher rates but lower payments. In the end, choose a mortgage term that fits your budget and financial goals.
In conclusion, comparing mortgage rates can feel a daunting task. By understanding the different facets of mortgages, you can make an informed decision and choose the right mortgage for you.
Tips for getting the best mortgage rate
Aside from using mortgage rate comparison sites, follow these helpful tips:
Improve your credit score
Your credit score plays a significant role in your mortgage rate. If you have a high credit score, lenders will view you as low-risk and offer better rates. 
Pay your bills on time. 
Reduce your overall debt. 
Avoid opening new credit accounts before applying for a mortgage.
Additionally, regularly check your credit report for errors or inaccuracies. Disputing any mistakes can help improve your score and potentially lead to a better mortgage rate.
Save for a larger down payment
Paying a larger down payment can result in a lower mortgage rate. Consequently, the less risk you pose to the lender, the better terms and interest rates you'll see.
For starters, aim to save up for a down payment of at least 20% of the home's purchase price. This improves your chances of getting a better mortgage rate, but you avoid paying private mortgage insurance.
Consider a shorter mortgage term
Shorter mortgage terms typically come with lower interest rates with less interest paid over the life of the mortgage. Although the monthly payments may cost more, you'll have more money in the long run.
For example, a 15-year fixed-rate mortgage may have a lower interest rate than a 30-year fixed-rate mortgage. Consider your budget and long-term financial goals when setting a mortgage term.
Shop around and negotiate with lenders
Don't settle for the first mortgage rate you see. Instead, shop around and compare rates from multiple lenders and brokers. Negotiate with your lender and don't be afraid to ask for better rates or terms. Remember, you have the power to negotiate; a little bit of research and communication can spare you thousands of dollars.
Additionally, consider working with a mortgage broker who can help you navigate the lending process and potentially find better rates and terms.
By following these tips, you can increase your chances of getting the best mortgage rate possible and save money over the life of your mortgage.
Additional resources for Canadian homebuyers
Aside from mortgage rate comparison sites, Canadian homebuyers have other resources available. Consider the following:
Government programs and incentives
The Canadian government offers various programs and incentives to assist home buyers. Check out the Home Buyers' Plan, which allows you to withdraw up to $35,000 from your Registered Retirement Savings Plan (RRSP) to purchase or build a home. This plan is particularly helpful for first-time homebuyers who may not have saved up enough for a down payment. 
You may also qualify for the First-Time Home Buyer Incentive, which offers shared equity mortgages to home-owning rookies. This incentive allows you to proceed with a smaller down payment and reduce your monthly mortgage payments. 
Mortgage brokers and financial advisors
Mortgage brokers and financial advisors can assist you in finding the best mortgage rates and terms so you can get pre-approved. A mortgage broker acts as a mediator between you and the lender and can provide you with information on fixed-rate and variable-rate mortgages.
Meanwhile, a financial advisor helps you with budgeting and financial planning, helping you from costly mistakes. They can also explain the tax implications of owning a home and the costs associated with home maintenance and repairs.
Preparing for the homebuying process
Before entering the housing market, prepare yourself financially and emotionally with these steps:
Research the market to get a sense of what homes are selling for in your desired neighbourhoods. 
Determine your budget by calculating your monthly income, expenses and debt payments. 
Consider your long-term goals. Do you plan on starting a family? Will you need a larger home in the future? 
Moreover, consider the different types of homes available and your lifestyle. Condos, townhouses and detached homes all have their own unique advantages and disadvantages. Condos, for example, often come with amenities like a gym or pool, but may have higher monthly maintenance fees. Townhouses may offer more space than condos, but less privacy. Detached homes offer the most privacy and space, but require more expense and upkeep.
Finally, get a firm understanding of the legal and financial aspects of buying a home. This includes legal contracts and closing costs, such as legal fees, appraisal fees and home inspection fees.
Mortgage Rates Comparison Sites: The Bottom Line
Buying a home can be a significant investment, but with the right planning, it can also be an incredibly rewarding experience. By preparing yourself and tapping into available resources, you can master the homebuying process.
Ultimately, choosing the right mortgage impacts your financial health and well-being. Mortgage rate comparison sites serve as an invaluable tool in helping you find the best possible deal. With these sites and the tips in this article, you can save money, reduce your stress and achieve your dream of homeownership.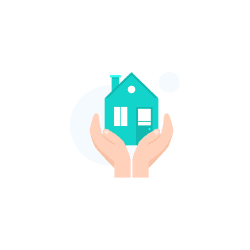 Find the best mortgage for your needs