The 10 Best Hiking Trails Near Montreal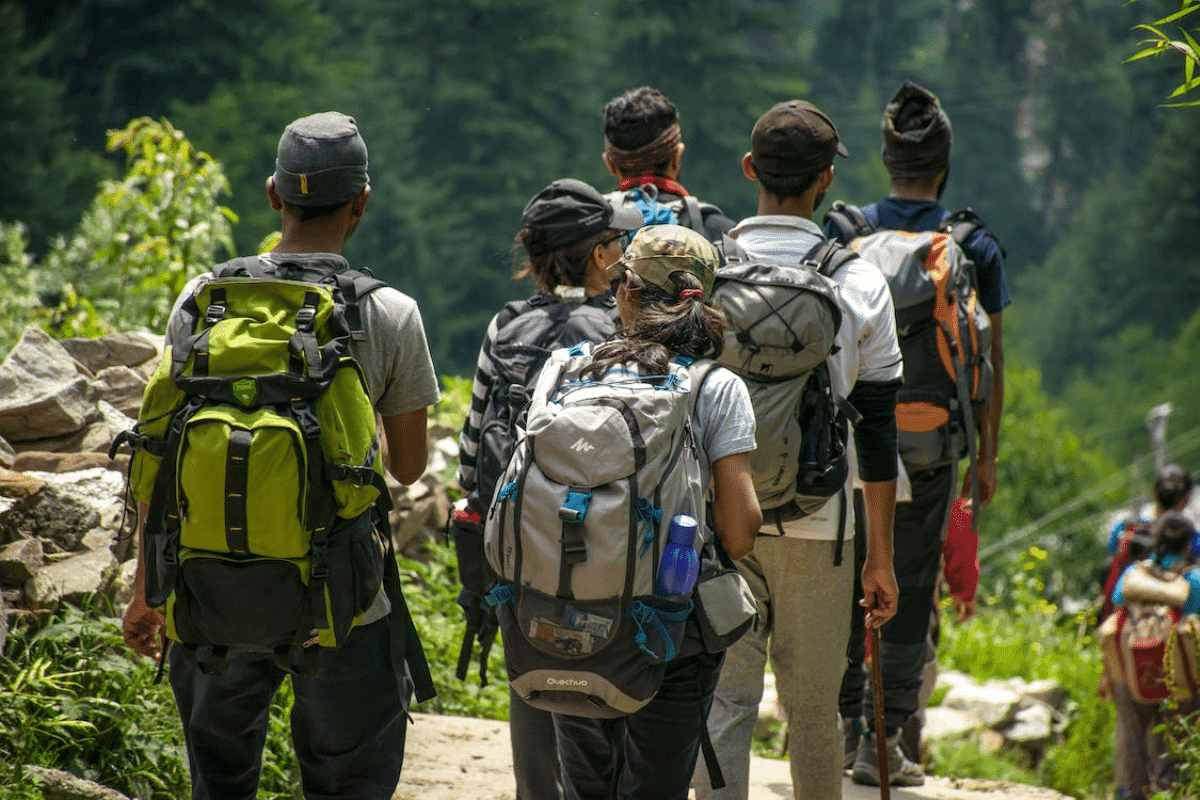 Table of Contents
[ Show ]
The region around Montreal is one of the most diverse in terms of hiking trails. It features beaches, urban mountainous regions, and gorgeous parks. For that reason, those looking for the best hiking near Montreal will have a tough choice.
This article will help you find the ideal trails for your next hiking experience. We'll review the top trails in the Montreal area but first, we'll give you some handy advice for how to prepare for your hiking trip.
How to Ensure You Get the Best Hiking Near Montreal
It might seem like all you'll really need to get going is a pair of quality shoes and the good will to start the trip. While both are undoubtedly important, you can go a step further in preparations to ensure the best possible experience.
Unsurprisingly, the shoes will, indeed, come first. Much of the best hiking near Montreal consists of easy trails, but that doesn't mean your footwear should be exclusively light. After all, some trails will present more of a challenge, and you wouldn't want to rob yourself of some extraordinary hiking due to a poor choice of footwear.
To stay on the safe side, go with mid-cut boots, paying attention to the breathability of the material. This way, you'll have the combined benefits of safety and comfort.
Next, choose layered clothing for your ultimate convenience. You'll be well-protected against wind and rain, but you'll still be able to take a layer off if the sun gets too hot. In addition, pack a hat for those particularly bright days.
Finally, a light hiking backpack with food, water, and some wilderness essentials will be crucial. The only thing to mind here is not to go overboard – you don't want to hike with too many pounds on your back.
Update Your Insurance Policy
Proper insurance is always a good idea, even when going on relatively short trips. To that end, a travel insurance policy will serve you well on your next hiking trip. You can enjoy the extra protection should anything go wrong, and that's priceless.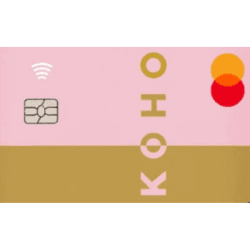 KOHO Travel Prepaid Mastercard
Get $20 with the HARDBACON code when you sign up for a free KOHO account and make your first purchase!
1% for transportation and groceries (or up to 2% depending on the chosen package)
0.5% for the rest.
Get $20 with the promocode HARDBACON
As an addition or alternative, you might want to consider travel credit card insurance. This is a different policy type that provides coverage if you experience travel delays or similar inconveniences.
The Best Hiking Trails Near Montreal
Mount Royal
If you wish to take a hike while keeping the wonderful Montreal cityscape in sight, the Mount Royal trail will be ideal. It represents an oasis within the urban landscape, providing refuge among the trees. However, don't think the trail is completely lightweight only due to its setting – Mount Royal has its share of incline and even side trails offering more rugged hikes.
Lachine Canal
Still not leaving the city area, the Lachine Canal trail provides the best hiking near Montreal due to its versatile vistas. On the one side, you can see the charming city neighbourhoods; on the other, the beautiful Lachine Canal offers the perfect contrast.
Parc Jean-Drapeau
The Jean-Drapeau Park is home to numerous city attractions, including the Osheaga festival, Formula One GP, and the famed La Ronde, one of Canada's finest amusement parks. Even better, the park is ideal for hiking, both on the provided paths and outside of them.
Morgan Arboretum
Those after a light stroll rather than intensive hiking will be at home in Morgan Arboretum. The woodland area provides ample opportunities for peaceful exploration due to its flat terrain and eye-catching nature. This will be the best hiking near Montreal for anyone who wishes to relax and take in the landscape.
Mont Saint-Hilarie
Stepping out of the city itself, we find the next opportunity for the best hiking near Montreal at the Gault Nature Reserve. Here, you can take a laid-back hike through the Mont Saint-Hilarie trails that end at the mountain's four summits. There'll be more opportunity for longer hikes here, as the total length of the trails is about 24 kilometres.
Le Haut-Lieu Trail
Ask the locals about the best hiking near Montreal, and many will recommend Le Haut-Lieu Trail. Once you see the trail, the reasons for its popularity become quite apparent. About 13 kilometres long, the trail takes you through the gorgeous Sentiers de l'Escapade forested area. While the trees don't provide much opportunity for sightseeing, the tranquility of the trail will more than make up for it.
Mont Tremblant
If you've heard of Mont Tremblant before, chances are you know it for the skiing. Many visitors aren't as familiar with the hiking capacity of this majestic mountain, but that's primarily because its overshadowed by the winter resort. Come here during the warmer months, and you can enjoy no less than 11 versatile trails, ranging from beginner to advanced level. Add the fascinating vistas available from the mountain, and you'll get what constitutes the best hiking near Montreal.
Lac des Bouleaux
When you consider the stunning lakes, impressive mountains, and verdant forests of the Mont-Saint-Bruno National Park, it's easy to understand why the park's Lac des Bouleaux trail provides some of the best hiking near Montreal. Full of gorgeous birch trees, this loop trail circles a pair of mountain lakes that are a amazing to look at. Additionally, you may find plenty of wildlife among the colourful foliage. Best of all, this trail will keep its mesmerizing qualities all throughout the year, so there's no one perfect time to visit it.
Mont-Megantic
If you're looking for views that you'll never forget, the Mont-Megantic National Park will provide just that in spades. In fact, you might've already seen some vistas from this mountain area, since its photos are making rounds on the internet as examples of the mystical natural beauty. The hiking trails in the national park have a combined length of 20 kilometres, leading you to natural lookouts. You'll enjoy the hike during the day, but, for the best experience, try to get here at sunset.
Mont Saint Gregoire
Short, sweet, and filled with beauty, Mont Saint Gregoire earns its place on the list of the best hiking near Montreal. This area has it all: peaceful paths through the woods, historical ruins and buildings, and some jaw-dropping panoramas. Better yet, Mont Saint Gregoire isn't limited in terms of hiking proficiency level – first-time hikers will enjoy it just as much as those with more experience. It's worth noting that, although there's plenty of trees on the trail, the sun can get pretty intense, so it's best to traverse the trail earlier in the morning.
Enjoy the Best Hiking Near Montreal
With its mountains, hills, lakes, and woods, Montreal provides numerous opportunities for hiking. You can explore longer and shorter trails, relax by walking through a flat wooded terrain, or afford yourself quite a challenge. Plus, you don't have to pick only one option for the best hiking near Montreal – many locations are close to the city or even inside of it, and you can fit several hikes in one day.
FAQs About Hiking Trails Near Montreal
Are hiking trails near Montreal fit for beginners?
While those looking for a hiking challenge can certainly get one in the Montreal area, many trails are built with beginners in mind. This is especially true for the trails within the city.
Can I see wildlife on hiking trails near Montreal?
There's plenty of interesting wildlife in the Montreal area, particularly when it comes to birds. You can spot various animals at Mount Royal and several other nature parks that surround the city.
What are the mountains near Montreal?
Montreal has plenty of exciting mountainous terrain. Some of the standout mountains are Mont St-Bruno, Mont Rigaud, Mont Saint Gregoire, and Mont Rougemont, but there are many more for you to explore.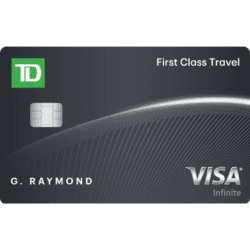 TD First Class Travel® Visa Infinite* Card
Special Offer: Earn up to $1,000 in value†, including up to 115,000 TD Rewards Points† and no Annual Fee for the first year†. Conditions Apply. Account must be approved by January 3, 2024.