The 10 Best Hiking Trails in Southern Ontario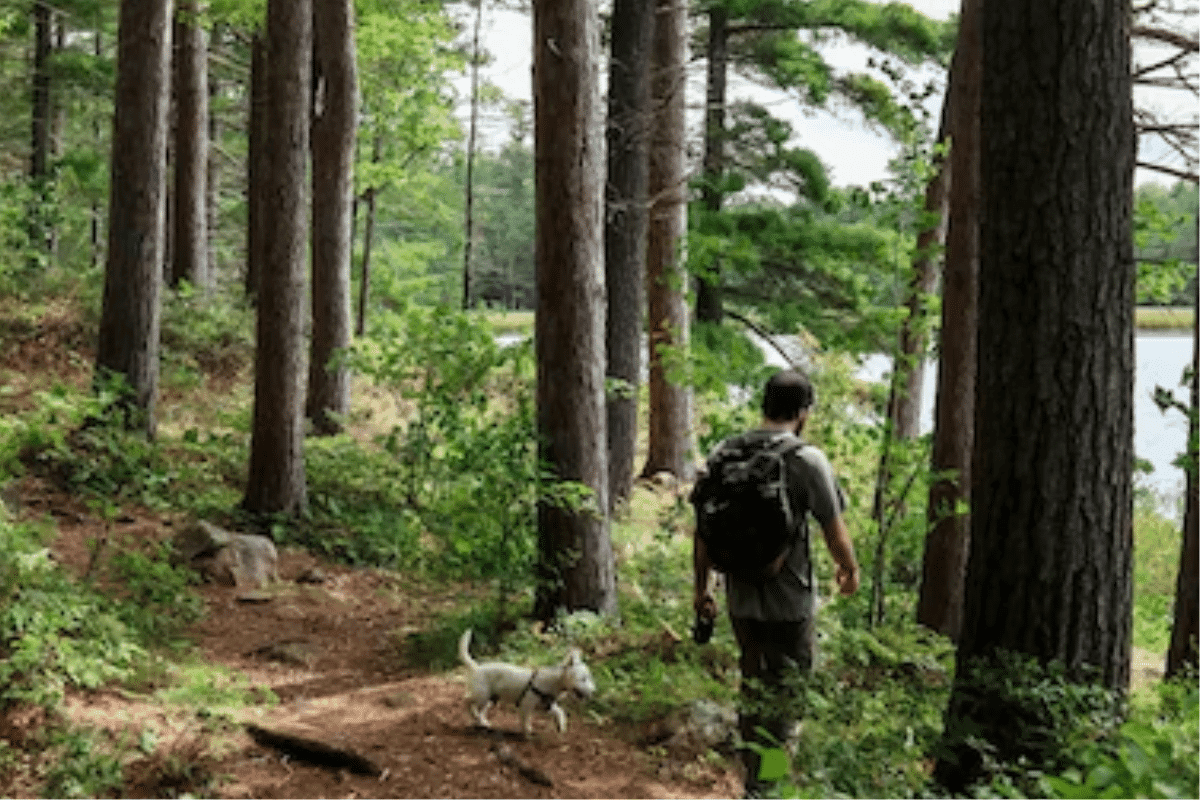 Table of Contents
[ Show ]
If you love hiking, Southern Ontario has some of the most beautiful trails in Canada. In fact, there may be so many options that choosing only one becomes a challenge. That's why this article will give you an overview of the best hiking trails Southern Ontario can offer.
Before we jump into the top 10 list, let's go over the crucial considerations when preparing for your Southern Ontario hiking trip.
Prepare to Explore the Best Hiking Trails Southern Ontario Has to Offer
They say you need nothing more for a hiking trip than a hiking backpack and some reliable footwear. Still, bringing along some extra supplies and taking care of general safety will always be worth your while.
The first thing to think about is shoes. For a Southern Ontario hiking trip, pack a pair of mid-cut boots, preferably split-grain (half leather, half synthetics). This kind of footwear will be comfortable enough while supporting you along most trails. Keep in mind that tougher trails will require a sturdier option.
In terms of clothes, layered clothing will be your friend, especially when combined with a hat. It would be best to choose an option other than cotton so that your clothes don't absorb too much moisture from the environment.
Finally, you should bring some additional but important items: a map or GPS device, sufficient water and food, rain-proof clothes, and the essential safety and first-aid gear. Store all this in a light backpack to stay comfortable during your trip.
Consider Adequate Insurance
When you're travelling, taking a travel insurance policy is always a good idea. While you may take all other precautions, an insurance policy will provide coverage for any unpredictable circumstances. With the right policy, you could have a comprehensive package for practically any case.
On the other hand, you might want a different kind of insurance – one that offers certain quality-of-life perks. In that case, opt for travel credit card insurance, which may include benefits like medical, travel delay, or luggage issues coverage.
The Best Hiking Trails: Southern Ontario Edition
Hilton Falls
Hilton Falls is the trail traversing the eponymous park and one of three trails going through this place of absolute natural beauty. This trail takes you close to the waterfall that houses a pleasant surprise: a charming derelict mill.
We should mention that the area is also home to the Red Oak and Beaver Dam trails, each with their own treasures to discover.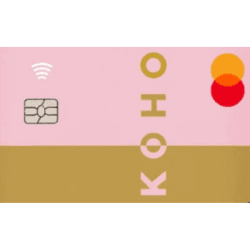 KOHO Travel Prepaid Mastercard
Get $20 with the HARDBACON code when you sign up for a free KOHO account and make your first purchase!
1% for transportation and groceries (or up to 2% depending on the chosen package)
0.5% for the rest.
Get $20 with the promocode HARDBACON
Sixteen Mile Creek
The Sixteen Mile Creek is a trail loop located in the Lions Valley Park. Despite its name, the trail is only a bit longer than six kilometres. As such, you can complete this lovely exploration in just under an hour and a half.
Hiking the Sixteen Mile Creek provides an ideal opportunity for bird watching as the area abounds in numerous bird species. And speaking of endearing animals, you can also bring a dog along, provided they're on a leash.
Escarpment Trail – Kelso Conservation Area
The Escarpment trail represents a fun hiking route that traverses the Kelso Conservation Area, particularly its hills and the Kelso Lake. This attractive location relatively close to Toronto offers various activities apart from hiking.
You can grab a mountain bike, have a picnic, camp, or swim. And if you decide to return in the winter, snowboarding and skiing are readily available.
Scarborough Bluffs
Situated in Scarborough, right outside Toronto, the Bluffs provide an ideal mixture of park areas with a suburban flare and beach vistas overlooking Ontario Lake. These aren't the typical trails, which is also their strong point.
With the convenience of the nearby city, you can spend a relaxed day taking in the beauty of the area while never venturing too far into the wild.
Half Moon Valley
One of the absolute gems of the Bronte Creek Valley, this trail has just the right amount of challenge and enjoyment to create some great memories. You'll find yourself going up some relatively harsh climbs only to end up at the local creek.
From fishing to history exploration, the Half Moon Valley trail pack a lot of fun in only two kilometres. Plus, you can access the trail immediately from parking lot F throughout the entire year except winter, when the lot is closed.
Homestead Trail – Royal Botanical Gardens
The natural sanctuary of the Royal Botanical Gardens (RBG) is the most expansive area of its kind in Canada. Spanning more than 2,400 acres across Burlington and Hamilton, the RBG is a haven of natural beauty, and the Homestead trail goes through its northernmost section.
The trail goes all the way from the central location of Raspberry House to the Bruce side trail, giving you an opportunity to enjoy the area's serene, fresh atmosphere.
Mount Nemo Conservation Area
Mount Nemo offers multiple trails going through hilly and flat terrain. The trails are moderately difficult, taking you through the extraordinary landscape right outside Burlington. If you find yourself on Mount Nemo, don't miss going to a lookout to be amazed by the unique view of the surrounding natural majesty.
When travelling to the area, make sure to bring your camera – there's plenty of interesting wildlife and you'll be sorry if you don't get on photo.
Spencer Gorge Conservation Area
The Spencer Gorge Conservation Area offers unparalleled vistas of the breathtaking formation that is the Niagara Escarpment. You can witness lush forests and to waterfalls that may rival even the famed Niagara Falls.
With pleasant summer temperatures and awe-inspiring sights, a hiking trip in this location will be one of the most pleasant experiences imaginable.
Crawford Lake Boardwalk Loop
A quick and easy trail, the Crawford Lake Boardwalk Loop will take you less than half an hour to finish. The area is perfect for peaceful exploration and will be a treat throughout its 1.8 kilometres. However, don't come expecting solitude – the loop is so popular with bird watchers and runners that you'll almost certainly have some company.
Niagara Falls
No list of the best hiking trails in Southern Ontario would be complete without the star attraction of Niagara Falls. This famed area boasts numerous trails that offer different levels of challenge, from beginner to advanced. Of course, you'll have the pleasure of seeing the stunning falls, but the rest of the natural environment will be just as breathtaking.
Traversing the Best Hiking Trails – Southern Ontario Beauty Revealed
Southern Ontario has some of the finest hiking trails in Canada. For a dedicated hiker, there's no better way to explore the nature of this region than taking a relaxed walk and soaking up the environment. Once you try out some of our best hiking trails, Southern Ontario will reveal all of its splendour, giving you a memorable experience.
FAQs About Hiking Trails in Southern Ontario
How can I navigate Southern Ontario hiking trails?
Hiking trails in Southern Ontario commonly feature waypoint guides that provide all of the essential information about the trail. Following these guides, you'll learn about the upcoming turns or intersections, as well as the leftover distance.
What wildlife can I see while hiking in Southern Ontario?
Hiking trails in Southern Ontario abound with exciting wildlife and will be particularly rewarding for bird lovers. You may encounter, game and backyard birds, waterfowl, and birds of prey. And if you get lucky, you could spot some of the charming Ontario owls.
When is the best time to go hiking in Southern Ontario?
Southern Ontario is beautiful year-round. However, the winters can get quite cold, so it might be best to forgo hiking during that season. The temperatures will rise in the summer, but the warmer weather will attract tourists in their droves. Therefore, spring or early fall will be the optimal time to explore Southern Ontario trails.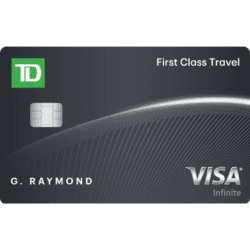 TD First Class Travel® Visa Infinite* Card
Special Offer: Earn up to $1,000 in value†, including up to 115,000 TD Rewards Points† and no Annual Fee for the first year†. Conditions Apply. Account must be approved by January 3, 2024.