Free Travel Insurance Quote
Get an instant quote with the best rates
When travelers think about travel insurance, many different ideas may come to mind. If you purchase a policy from your airline, it may only cover what may go wrong from airport to airport. And while you may have some coverage through your favorite credit cards, the coverage is often limited in scope to lost or damaged luggage.
How can Canadians find the best travel insurance for their needs? What should you be shopping for when looking for the perfect policy? We did the research, and here are the best travel insurance plans in Canada.
Why Do I Need Travel Insurance?
Traveling around the world can be an exciting and enlightening experience. Through the frame of reference of another culture, we learn about ourselves and the human condition.
However, danger always lurks around the corner. If you were to get injured or experience an emergency far from home, you could end up stuck with the hospital bills.
When traveling abroad, doctors and hospitals will not accept your provincial insurance. While the Canadian government offers a guarantee of care while in the nation, they will not pay any costs for care while you travel.
But will provincial insurance cover you while traveling within Canada? Because every province but Quebec signed on to the interprovincial billing agreement, only a portion of your costs are covered, like seeing a doctor and hospitalization. If you need an ambulance, prescription medications, or emergency transportation closer to home, you could be on the hook for all those costs. And if you are in Quebec, your provincial insurance will not be honored – putting all the costs back on your shoulders.
For these reasons, it's always a good idea to consider travel insurance. If the worst-case scenario becomes reality, a good travel insurance plan may help you cover many of the emergency costs, including emergency transportation, hospitalization, seeing a doctor, and accessing prescription medications.
What Should I Look for When Shopping for a Travel Insurance Plan?
Not all travel insurance plans are made equal. Different companies offer different coverage, based on your activities and what you plan on doing while you travel. Before you begin shopping around, ask these questions about your next trip:
Where am I going? Am I staying in Canada or traveling abroad (including the United States)?
What will I be doing when I travel? Will I be engaging in sports or high-risk activities?
Are there any pre-existing conditions (like a heart condition) I will need insured?
How long will I be traveling for? How long do I need travel insurance?
With these in mind, you can start shopping between plans to find the right plan for your needs.
The Best Travel Insurance in Canada
Based on our research, here are the best travel insurance plans depending on where you are going and what you plan on doing abroad:
Best Overall Travel Insurance in Canada: World Nomads
Best Family Travel Insurance in Canada: CAA Travel Insurance
Best Senior and Pensioner Travel Insurance in Canada: Blue Cross
Best Discount Travel Insurance in Canada: Travel CUTS
Honorable Mention: Allianz Global Assistance Canada
Best overall travel insurance company
World Nomads

The easiest to get started with, and one of the most reputable companies worldwide, not just in Canada. Not everyone wants to see the same tourist spots and stay in five-star hotels. For some, Running with the Bulls or climbing mountain faces make up the perfect vacation. For those thrill seekers, World Nomads offers the right amount of coverage without breaking the bank. Endorsed by a number of blogs and travel website, World Nomads offers riders for hazardous activities, sports vacations, and even volunteer experiences. If you plan on going off the beaten path, start by getting a travel insurance plan from World Nomads.
Best Family Travel Insurance in Canada
CAA Travel Insurance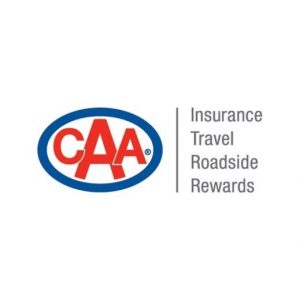 The Canadian Automobile Association is one of the oldest and most trusted names in travel. Which is why it should come as no surprise that they offer flexible travel insurance plans for families. Their travel insurance plans include up to $5 million in medical coverage, and can even include pets. In addition, you don't have to be a member to get a quote or buy a travel insurance policy. With multiple options including single trip, annual travel insurance, and multiple coverage options, families who want protection for every member will want to start their search with CAA.
Best Senior and Pensioner Travel Insurance in Canada
Blue Cross

Covering everyone from sun-seeking pensioners to travelers going from province to province, Blue Cross offers an expanded travel insurance portfolio for everyone. With coverage ranging from daily to annual, and valid across Canada and around the world, nearly one-quarter of travelers going abroad choose to insure their trip with Blue Cross.
Best Discount Travel Insurance in Canada
Travel CUTS

Not everyone needs a comprehensive travel insurance plan. Young travelers and backpackers in good health may not necessarily need more than basic care. Travel CUTS insurance starts at $1.36 per day for travelers under 50, and offers coverage for both travel and medical costs. In addition to covering hospital bills and prescription costs, Travel CUTS can help you if your bags are lost, personal documents are lost, stolen or destroyed, delayed flights, and airfare. Even if you don't need a massive travel insurance plan, Travel CUTS prices makes it so you can't afford not to have travel insurance.
Honorable mention
Allianz Global Assistance Canada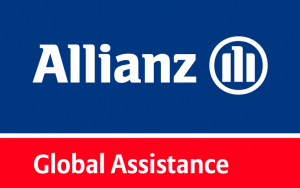 With over 30 years of experience in the Canadian market, Allianz Global Assistance Canada provides a healthy balance of benefits travelers may need abroad. Previously known as Mondial Assistance, Allianz Canada Travel insurance offers plans with up to $10 million in emergency coverage, along with benefits for trip delay, trip interruption, baggage loss, and even car and pet return. For many travelers, Allianz offers the best benefits for your money.
While all travel insurance policies are different, getting the right one can help you in the event of an emergency. By going through the questions and determining what coverage is best for your situation, you can ensure that you are protected – no matter what happens on the road ahead.
Free Travel Insurance Quote
Get an instant quote with the best rates