National Bank Direct Brokerage: Our Review of This Low-Cost Platform in 2023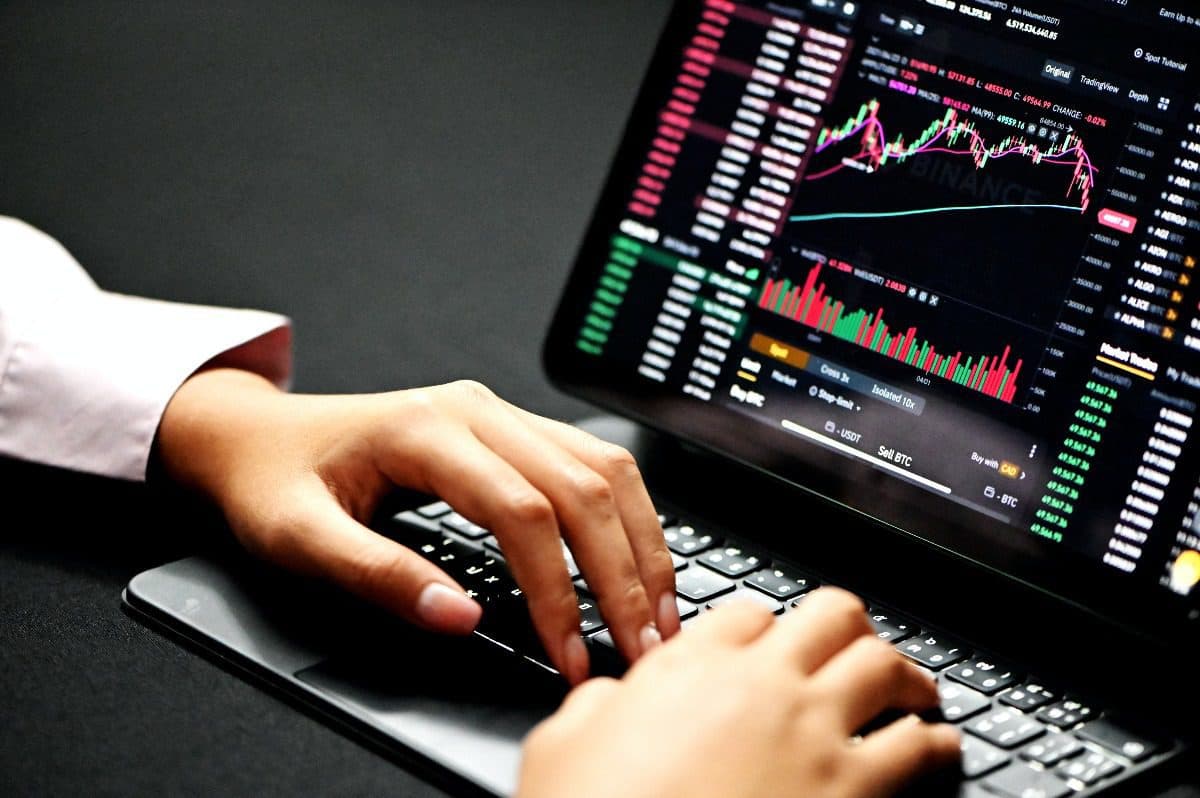 National Bank Direct Brokerage is taking a serious shot at the title of Best Canadian Online Broker for 2021 with its policy of $0 commissions on all stock and exchange-traded funds ( ETF) transactions on its platform. That is a major initiative to stand out from the competition and make investing more accessible to the general public.
National Bank Direct Brokerage is on a roll! The financial institution has been in the discount brokerage industry since 1987 but its subsidiary has been known by its current name since 2008. This recent announcement about $0 commissions is likely to have a snowball effect on the industry and the competition will have to pay close attention.
With its new pricing model, National Bank Direct Brokerage services are now among the most competitive in the Canadian industry. It is currently the only Canadian bank-affiliated firm to abolish its commissions on stocks and ETFs for all online trading in the Canadian and U.S. markets.
Previously, the firm charged $6.95 per stock transaction and only offered commission-free ETF trading to clients who purchased a minimum lot of 100 shares. A definite improvement, to say the least!
National Bank Direct Brokerage wants to shake up the status quo. Self-directed investors now have a new opportunity to invest at a lower cost. Canadians will surely appreciate this new $0 pricing, which will most likely encourage other online brokers to follow suit.
How is National Bank Direct Brokerage different from the competition?
All online transactions on stocks and ETFs are commission-free, with no strings attached or fine print. The elimination of these commissions is certainly a great competitive advantage for this platform. It's important to note that commission-free brokerage has gained momentum in recent years as apps like Robinhood in the U.S., have made frequent stock trading more affordable for small investors.
In Canada, Wealthsimple also offers this type of commission-free brokerage, although it's primarily aimed at investors who trade through their smartphones and have little need for in-depth market data before placing a buy or sell order.
National Bank Direct Brokerage offers a complete package, worthy of the largest discount brokers. This might explain why National Bank Direct Brokerage received the highest rating in the J.D. Power 2021 study of investor satisfaction with independent brokerage firms.
Here are some of the latest features that you should know about.
Customizable Options
It's crucial to "feel at home" when using a broker's platform. It is now possible to choose your preferred page when you log in and select which of your accounts to be displayed by default. It is all up to you.
Comparison Tool
You can now analyze up to four stocks, ETFs or mutual funds in a side-by-side view to help you in your decision-making process. You also have access to the returns, management fees and asset classes for each.
Top-Performing Stocks
In the Top Movers section, you get to see which stocks in your portfolio offer the greatest daily variation in dollars or percentage. This allows you to identify the stocks with the most impact on your holdings.
Market-Q
This interface has four levels and usually requires an additional fee. Level 1 is free when you make at least 10 trades per month and allows you to view and monitor stock quotes in real time. The most active investors will be pleased to know that it's possible to manage up to 20 dynamic watch lists of 200 stocks and create custom dynamic charts. The subscription gives access to advanced fundamental and technical analysis features.
Recognia
This suite of tools makes it easy to search for stocks based on specific criteria and potentially find stocks that are undervalued by the market. Other features include identifying bullish or bearish signals, validating certain investment decisions and searching for new investment opportunities.
ETF Centre
The ETF Centre is not a new feature, but it's still worth knowing about given the growth of these low-cost products. The tool allows you to select ETFs according to your own criteria: sector, management style, annual fees, underlying assets, performance history, etc. You can easily find the ones that meet your needs. You'll also get real-time quotes for the ETFs you're considering, as well as the features and composition of each ETF.
Does National Bank Direct Brokerage have any weaknesses?
At the time of writing, a mobile app is still not available. Maybe next year? For now, we have to be satisfied with using our regular mobile web browser.
What are the fees associated with using National Bank Direct Brokerage?
If you're still a client of a broker who charges commissions, there are some questions you need to ask yourself. How much do you pay in total to trade stocks and ETFs each year? Is this cost sufficiently justified by the value proposition you get from your broker?
It's interesting to note that National Bank's online brokerage tops a list of 15 platforms dedicated to online investing, ranked by the fees they charge. The ranking was conducted by Toronto-based Surviscor, which specializes in comparing and evaluating digital services.
Wealthsimple Trade, Desjardins Online Brokerage, and CIBC Investor's Edge round out the list. Of course, transaction fees are not the only fees to consider when choosing a service provider. Inactivity fees and other administration fees are also important to consider.
In the case of National Bank Direct Brokerage, the annual administration fee can be avoided under one of two conditions:
You hold assets of $20,000 or more.
You make at least five trades in stocks, ETFs or options between June 1 and May 31 of each year.
You have an InvestCube account.
You are an investor under the age of 30.
National Bank Direct Brokerage: What's the verdict?
Following the announcement of its new pricing, many are hoping that National Bank Direct Brokerage will be the next to offer fractional share purchases, useful when a stock is trading in the hundreds or thousands of dollars. As you may have noticed, many popular Canadian and U.S. technology stocks are currently not affordable for smaller investors.
Nevertheless, the user-friendliness of the platform is noteworthy and the information provided is quite generous. The service offer is rather honest and transparent, and likely at the best price available on the Canadian market. Newbies and old vets of the stock market can most certainly take full advantage of these National Bank's services. While it's pretty simple to get acquainted with the platform, you have to be curious. Poke around and browse without reservation. And do it again!
READ MORE: National Bank Direct Brokerage: A Conclusive Trial!
What we like about National Bank Direct Brokerage
The security and regulatory advantages of a major financial institution without the fees usually associated with it.
Free access to tools like Strategy Builder and Value Analyzer, and research and analysis from Morningstar and National Bank Financial to help with decision-making.
The boldness of its leaders.
The amount of training sessions available to all: webinars, YouTube channel.
The low cost of holding a brokerage account.
What we like less about National Bank Direct Brokerage
We're still waiting on the mobile app!
*The free trades apply to ETFs. Trades must be done electronically and you must also agree to receive all your documentation electronically.
Compare dozens of Online Brokers platforms