TD Direct Investing: the Overview in 2023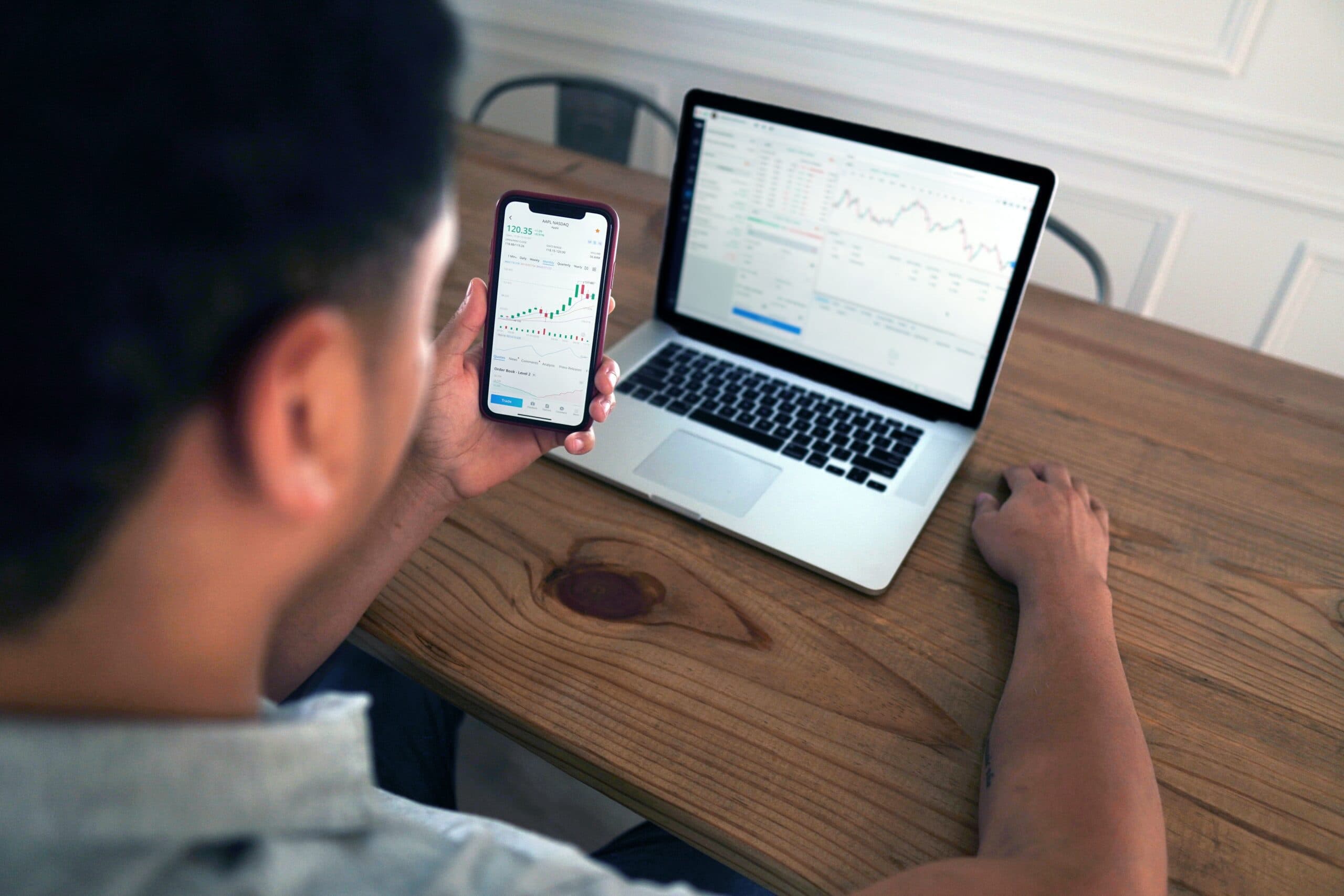 On September 8, 2021, TD was named Canada's Best Consumer Digital Bank by Global Finance. At the same time, it was recognized in seven other categories, including best mobile banking app and best online product offering. Do they also deserve credit for its TD Direct Investing online brokerage service?
TD is certainly a pioneer in online brokerage. It remains the largest service of its kind in Canada today. We've come a long way since 1984, when TD Green Line Investment Services was launched. The first self-directed brokerage service offered by a bank in Canada at the time, TD was also the first to offer a 24-hour telephone service, starting in 1988.
The platform we know today, WebBroker, was launched in 1996 and has since established itself as an industry staple as it has evolved. The TD App was launched in 2011, allowing the bank to strengthen its position in the industry. But as the competition rapidly innovates and offers better pricing, it's clear that the old standout is seeing the rug being pulled out from under it.
How is TD Direct Investing different from the competition?
TD Direct Investing offers a seamless experience tailored to the needs of any investor. Its main strengths remain the wealth of information and tools available. The many charts, technical analysis tools, TD-exclusive research (Morningstar research is also provided) and commitment to financial literacy are appreciated, as is the clean navigation that makes managing an investment account easier.
There's no need to search for answers. Information about your portfolio is easily accessible, allowing you to quickly glance at your returns, upcoming dividends and financial results. Everything is well thought out and shows great attention to detail.
Some of the features are worth mentioning, even if some of them need to be qualified.
1. Investment income levelling
This free service allows you to automatically transfer the interest and dividend income you receive from a non-registered account to a bank account at any financial institution. The mechanics are relatively simple: the income is withdrawn from your non-registered account, held temporarily in an income-producing account, and then deposited into the bank account of your choice on the 5th and 20th of each month.
Unfortunately, at the time of writing, the client is forced to do this over the phone, which takes some of the fun out of the process.
2. Dividend Reinvestment Plan (DRIP)
Reinvesting dividends received through the purchase of additional securities is an excellent way for shareholders to build wealth over time. TD Direct Investing makes it possible to purchase additional shares or mutual funds automatically using the cash dividends earned on the underlying securities. Several online brokers, including Virtual Brokers, have taken advantage of recent years to innovate in this area.
Unfortunately, once again, the client must proceed by calling them.
3. The Analyst Centre
Available in the "Research" section of WebBroker and from the TD app, the Analyst Center allows you to consult analysts' recommendations and their ranking compared to their peers. You can even create a list of analysts to follow and view their profiles.
4. Projected Revenue Tool
This feature allows you to see the income generated by your investments based on the history of dividends received and receivable. Scotia iTrade offers a similar feature, and in both cases, it is very well done!
Does TD Direct Investing have any weaknesses?
For all its good qualities, the platform also has some shortcomings that are worth noting.
An average fee schedule
The overall pricing charged to the user is not the most advantageous. The fee schedule is discussed in the following section and is in line with what the major Canadian banks offer. Only National Bank Direct Brokerage and Desjardins Online Brokerage stand out in this respect.
Lack of Chat
This is a weakness that is listed in some of the online brokerage industry's own rankings. TD Direct Investing clients often have to pick up the phone to complete a transaction or ask a question. As a result, there are no chat options available on the platform at this time.
What are the fees associated with using TD Direct Investing?
The current commission rate of $9.99 per transaction remains one of the most expensive in the industry. This commission rate is in line with what is typically offered by online brokers affiliated with the major Canadian banks. Investors who make more than 150 trades per quarter benefit from a rate of $7.00 per trade.
Please note that no ETFs are offered without a commission fee when you buy or sell. However, it is still possible to use the new investment service offered through the TD AssetBack mobile application to buy and sell units of any TD ETF free of charge.
On another note, the current fee schedule states that no commissions are applicable to the purchase, sale or exchange of mutual funds. Redemption fees may apply.
If an investor prefers to place buy orders by telephone with an investment representative, a flat fee of $43 is charged for any transaction with a principal value of less than $2,000.
As with most competitors (except Wealthsimple Trade), there is an inactivity fee in certain circumstances. For example, you will be charged an administration fee of $25 per quarter if your household accounts (living in the same household) do not meet the required criteria. It is the client's responsibility to inform the broker of the relationship between accounts.
However, it is possible to avoid this levy by ensuring that the sum of assets in all TD Direct Investing accounts in your household total more than $15,000. If your household has a systematic monthly investment plan with a minimum of $100, if members make more than three transactions in the reference quarter, or if one member has a registered disability savings plan, you will also be exempt from this burden. The same applies if you are in the first six months of opening your first household account.
TD Direct Investing: What's the verdict?
An elegant website and an avalanche of relevant information about investing in the stock market: this is a safe bet. However, at the moment, we have the impression that TD Direct Investing is missing the mark on two criteria that are of great importance to the independent investor: simplicity of communication and a low rate for trading.
In terms of customer service, however, TD Direct Investing has recently made technological improvements to the platform, expanded the client-facing teams and deployed more self-service support resources on the website. "Chat or secure email functionality is something we are looking into and may possibly offer in the future," a spokesperson for the institution confirmed.
As for pricing, there is, of course, the $9.99 fee (which most of the big banks seem to love), which is out of touch with what is now prevalent in the industry. When asked about this, a spokesperson for the institution confirmed that rates are regularly reviewed in an effort to remain competitive, but that TD Direct Investing has no announcements to make at this time.
However, novice and experienced investors who are able to overlook these two concerns have the opportunity to trade on one of the most sophisticated platforms in the market.
What we like about TD Direct Investing
As with the major Canadian banks, all types of accounts are available, including the self-directed Registered Disability Savings Plan (RDSP). We love it!
There are several ways for investors to fund their brokerage account, including in-branch deposits. Clients of the institution have instant access to their deposits from their TD bank account.
Several types of advanced platforms are available for professional investors.
The mobile application gets good feedback from its users.
The quality of the platform is undeniable: it's nice and neat!
Real-time quotes are available for free to all clients.
The Learning Center, which offers on-demand videos, webinars and live master classes, is of high quality.
What we don't like about TD Direct Investing
A very standard commission rate ($9.99) for regular users.
Interesting features that are only available by phone.
A relatively complex fee structure with different terms and conditions.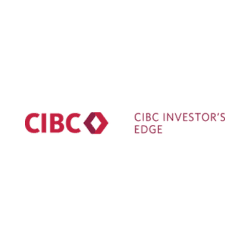 CIBC Investor's Edge
common.offerSelectedFields.transactionFeesPromotion:
$5.95 for students
$4.95 if more than 150 trades/quarter
Free online trading for young investors 18-24, $0 per online stock and ETF trade. No annual fees. No minimum balance required.
Get cash back when you open a new Investor's Edge account by applying at your local Banking Centre and transfer funds from outside CIBC to your new account to get cash back. Terms and conditions apply.
100 free trades and up to $4,500 cash back