Is Cash App Available in Canada Yet? Nope, But Here Are the Best Alternatives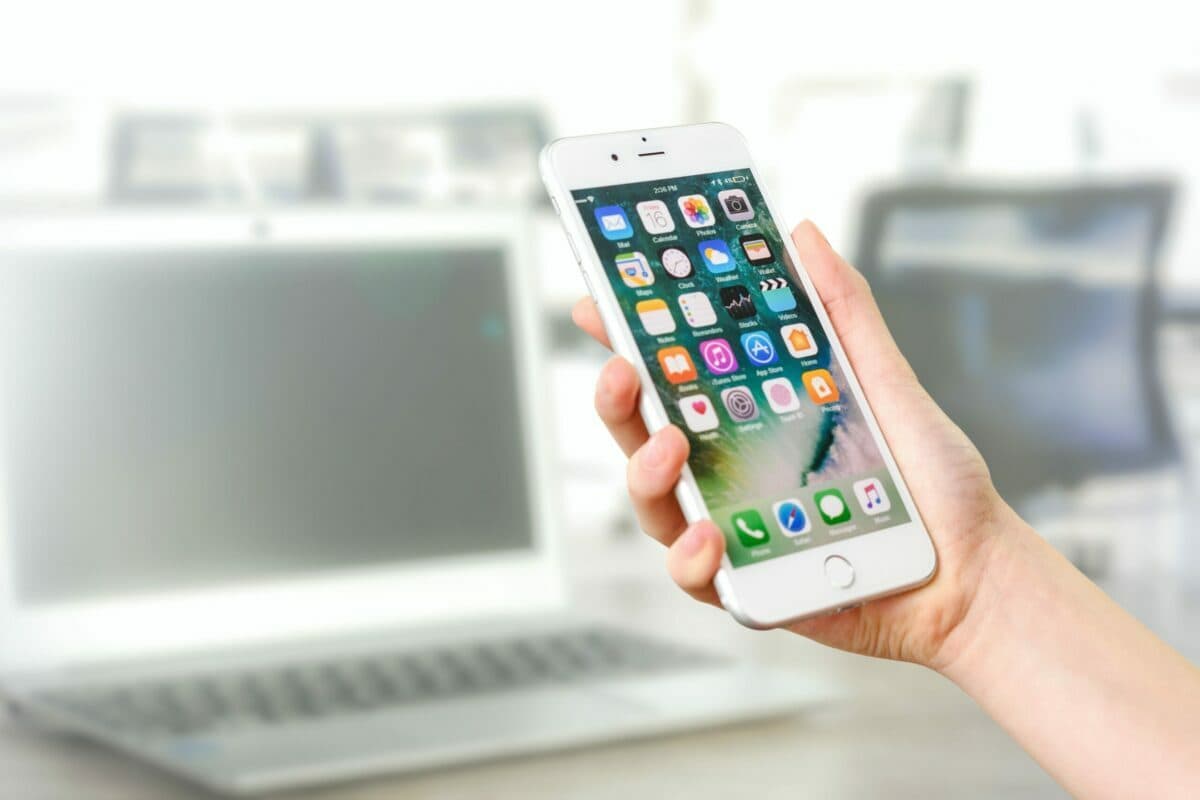 Is Cash App coming to Canada? In an interview with the Toronto Star, Block Inc CFO Amrita Ahuja confirmed plans to launch in the Great White North. But she didn't say when and the media has been radio silent on the topic ever since. What's the deal?
Cash App's tech pedigree is flawless. It was created by Jack Dorsey and Jim McKelvey, and is now owned by Block. Are you going to use it? If this is the first time you're hearing about Cash App in Canada, it's touted as the next big thing in peer-to-peer banking.
Its motto is "Send, Spend, Bank, Invest." Well, that's not new in Canada. Still, Cash App is hiring for Canadian positions. But we have no idea when Canucks will actually be able to use it. In preparation for Cash App's eventual launch in Canada, we review everything Cash App has to offer as well as great alternatives you can use in the meantime.
What is Cash App?
Before we dive into the best Cash App alternatives in Canada, we first need to understand what it is, where it comes from, and why it's so popular below the 49th parallel. Cash App is a mobile application that allows users to send and receive money instantly. It's essentially a digital wallet that facilitates quick, convenient financial transactions between directly between you and your peers.
It was created by Block Inc., a financial services and mobile payment company founded by Jack Dorsey and Jim McKelvey in 2009. Jack Dorsey is best known as the co-founder and CEO of Twitter. And just as Twitter became phenomenally popular, so has Cash App.
In addition to its peer-to-peer money transfer capability, this nifty application puts the power of banking in your pocket and transcends the traditional banking system with its simplicity and convenience.
Considered a revolutionary mobile payment service by many, Cash App has rocked the financial landscape of the U.S. and U.K., delivering an elegant solution to peer-to-peer (P2P) transactions and financial inclusion for the underbanked.
Cash App, Square, Block, and acquisitions
But Cash App wasn't the name of Block's mobile payment service when it was launched in 2013. In fact, Block has undergone a name change as well. Cash App launched under the name "Square Cash" by Square Inc. Since 2020, Square Inc. has been busy, acquiring approximately 8027 Bitcoins, Tidal in 2021, and Afterpay in 2022. Square Inc. announced its name change to Block Inc. on December 10th.
Cash App is now just one digital network among a suite of services developed by Block Inc., formerly Square Inc and trading under SQ on the New York Stock Exchange. As of July 2023, Block's market capitalization was valued at over $43.08 billion US. Alongside Cash App, Block's products and services include:
Afterpay, a buy now, pay later service
Weebly, a video conferencing service
Tidal a media subscription service
Square, a payment platform for businesses.
Notably, Block's products face significant competition from larger and significantly more well-known options in the Canadian financial marketplace.
How does it work?
The magic lies in its user-friendly approach. It allows users to send, receive, and request money from others by just using their unique $cashtag or linked phone number or email. Moreover, it extends into realms of personal finance management, investing in stocks and Bitcoin, and offering a debit card – the 'Cash Card,' enabling users to spend their Cash App balance directly.
Why is Cash App so popular?
Arguably, the essence of Cash App's popularity in the U.S. stems from its multifaceted, yet straightforward functionality. With an increasing trend towards a cashless society and the drive for financial technology (FinTech) innovation, Cash App adeptly fills the need for quick, hassle-free transactions. Its accessibility, even to those without a bank account, has made it a financial lifeline for underbanked communities, amplifying its broad appeal.
Cash App services & features
In its investor information and corporate material, Block consistently refers to Cash App's services and features as the "Cash App Ecosystem." To encourage further user engagement and a deep dive into Cash App's ecosystem, Block expanded Cash App's services and peer-to-peer capabilities.
There are six major services within the Cash App ecosystem:
Banking
Peer-to-Peer transactions
Invest
Cryptocurrency
Cash Card
Cash App Taxes
Cash App banking
Cash App banking services enable users to send, receive, and store money. It lets you set up direct deposits. It has a referral system where you earn $5 when you refer a friend and they sign up. It's all so familiar.
Users can link their bank account and a customizable "Cash Card" to their Cash App account to maximize the app's banking capabilities. The user "Cash Card" is completely customizable in the app and a physical copy is mailed, too. So feel free to get creative with your Cash Card.
Cash App supports cheque deposits and incentivizes users to deposit paycheques and tax returns directly into Cash App. If you want immediate access to the money, Cash App charges between 0.5% and 1.5% of the transaction value. Otherwise, users have to wait the standard 2 to 3 business days for their deposit to arrive in their bank account.
Peer-to-peer transactions
Cash App has a $1,000 monthly limit on sending and receiving money through peer-to-peer transactions. That is for unverified accounts. After going through an identity verification process, the user sending limit is increased to $7,500 per week, with an unlimited receiving limit.
Invest
Cash App's "Invest" service is currently only available to American users. Simply put, Cash App's "Invest" gives users the ability to purchase stocks and fractional stocks from the app. Cash App allows users to send fractional shares to other users, to further incentivize user engagement and enmeshment in Cash App's ecosystem.
Read more about fractional shares
Cryptocurrency
Cash App allows users to purchase Bitcoin. Bitcoin is the only cryptocurrency available on Cash App. Cash App allows users to send fractional amounts of Bitcoins to friends and other users for free. Cash App charges up to 1.76% on Bitcoin purchases. Notably, Cash App's trading value of Bitcoin varies between 1 and 4% from other Bitcoin exchanges.
Read more about Bitcoin
Cash Card with built-in coupons
The Cash Card works like a debit card. However, Cash App users who use the Cash Card get "boosts." "Boosts" are merchant discounts, aka coupons, built directly into the app and announced on social media. This is how it works:
Tap the Cash Card on the home screen
Press Save with Boost
Choose a Boost and add it.
Read more about coupon apps
Cash App Taxes
Cash App Taxes launched in January 2021. This service allows users to file their taxes through Cash App, on their phone. Block offers users the option to receive their tax refunds up to two days early if it's deposited into their Cash App account.
Cash App for business
You can set up a Cash App account for a business. You can accept limitless transfers: unlimited number of payments and unlimited size. The fee is 2.5% per transaction fee when you accept a payment.
Cash App, ATMs and credit card funding
The Cash App is free to download, and it's free to create an account. Cash App charges businesses 2.75% per transaction, whether the user is paying with their phone or the Cash Card. Cash App charges users $0 to send money from a linked bank account or debit card.
You can also use a credit card along with the Cash App. You can send money to a credit card and receive money on your credit card too. There is a 3% fee for sending money via credit card.
Users can use their Cash Cards at automated teller machines (ATMs) to withdraw cash. Cash App charges $2 per transaction on top of the ATMs service charge. However, this fee is waived if you have deposited over $300 in your account that month.
Find the right credit card
Is Cash App coming to Canada? Not so fast, buddy
Cash App was hiring for the Canadian market, but there's no way to know when it will be available to us. Why is it taking the slow and cautious approach? Unlike other potential international markets, Cash App will be entering Canada and facing not just established competition, but a complicated regulatory environment too.
Best Cash App alternatives in Canada
Not only have the big banks made it notoriously difficult for competitors to gain inroads, but the ones that have already offer strikingly similar services. Here are the best Cash App alternatives in Canada.
Wealthsimple: The overall best alternative to Cash App in Canada
[Offer productType="BrokerageAccount" api_id="5f53d2134d1911503113cafa" id="174398″]
Canada's darling, Wealthsimple, has created a Cash App-like "financial ecosystem" that allows us to save, spend, invest, instantly move money, and more. Let's take a look at how Wealthsimple is basically Cash App in a toque.
Peer-to-peer transactions
Through the Wealthsimple Trade app, you can instantly send money to other Wealthsimple users. You just need their unique $Cashtag username and money in your Spend & Save account. Wealthsimple lets you instantly send $5,000 a day, $10,000 per week, and $30,000 per month. That's a major hit to Cash App's lower limits capping out at $7,500 per week for verified accounts, and just $1,000 per month for unverified accounts.
Wealthsimple banking
Wealthsimple's Spend & Save account, formerly known as the Cash account, offers the same core functionalities of a traditional chequing account with added bonus of earning up to 4% on your balance. Like Cash App, it lets you spend, save, store, move, and invest your money seamlessly within the app.
The account is free and offers unlimited free transactions with no minimum balance required. You can pay bills, send and receive eTransfers, and set up direct deposits. Users can instantly fund their account with $3,500 from a Visa/Mastercard-Debit, or $1,000 from a linked bank account. Higher amounts will just take a little longer to process.
Wealthsimple cash card
The Spend & Save account comes with a complimentary prepaid Mastercard, called the Wealthsimple Cash Card, that allows you to spend the money in your account as if it were a debit card. You can use it to shop in-person, online, and abroad anywhere that Mastercard is accepted. There are no annual fees, foreign transaction fees, or additional ATM fees to worry about.
Plus, it rewards you with 1% back in cash, stock, or crypto when you use your Wealthsimple card. It's free to use and there's no credit check required because you're spending your own money, not borrowing like you do with a traditional credit card.
Wealthsimple Invest & Trade
[Offer productType="BrokerageAccount" api_id="5f53d2134d1911503113cafa" id="174398″]
Wealthsimple offers two different ways to invest. For the passive investor who wants a hands-off approach, Wealthsimple Invest is a robo-advisor that does it for you based on your risk tolerance and time horizon. For the DIY crowd, Wealthsimple Trade offers self-directed investing in stocks, fractional shares, ETFs, and more with zero commission fees.
Cryptocurrency
Within the Wealthsimple Trade app is a cryptocurrency platform. But unlike Cash App, Wealthsimple offers more than just Bitcoin. You can trade over 50 different coins, including the most popular ones like Bitcoin, Ethereum, and even Doge. Staking Ethereum, Solana or Cardano can earn up to 4.6% crypto rewards annually – a great way to earn passive income on your digital assets.
Wealthsimple Tax
Wealthsimple Tax is a game-changer for Canadians, offering a simple, safe, and above all, budget-friendly platform to handle their tax filings. The beauty of this software is its donation-based model, making it a superb fit for those with straightforward returns who don't want to shell out a ton of money to file.
The software can auto-fill information from your CRA, Quebec and Wealthsimpe accounts and will optimize your return by auto-searching every possible deduction. If you're into crypto, you can link your crypto wallets to make declaring gains and losses a breeze.
EQ Bank: The best Cash App Banking alternative in Canada
[Offer productType="CreditCard" api_id="63d2cb6a18196b6d2e1928c2″ id="198047″]
EQ Bank is one of the best neobanks in Canada offering a purely digital banking experience that serves as a robust competitor to Cash App's banking services. It comes packed with a wealth of features like the versatile Savings Plus Account with 2.5% interest, GICs, and a cost-free prepaid card which you can use to access your money anywhere, anytime. Plus, the EQ Bank Card offers a 0.5% cash back reward on purchases, spares you from foreign transaction fees, and even refunds you for Canadian ATM fees.
Free from monthly charges, equipped with a user-friendly mobile interface, and a no-cost prepaid Mastercard, EQ Bank dishes out a compelling online banking adventure meticulously crafted for Canadian customers. If you're smitten with your EQ experience, there's an opportunity to earn up to $500 by introducing your friends and family to the platform.
For your initial three successful referrals, you'll pocket $20 each, followed by $40 each for the next four, and $40 each thereafter, reaching a potential bounty of $500 in total referral bonuses. Sounds like a fantastic Cash App alternative, right?
KOHO: The best Cash Card alternative in Canada
[Offer productType="CreditCard" api_id="604aaa18e770040140f2203e" id="144191″]
KOHO is a Canadian-born financial technology enterprise providing an integrated app and a prepaid Mastercard. Echoing features akin to Cash App, Koho grants users the ability to splurge, stash away savings, and swiftly shift money to buddies. The KOHO Prepaid Mastercard rewards you with up to 5% cash back, and your money earns up to 4% interest until the second you spend it.
Yet, KOHO doesn't stop there. It amps up the game by giving immediate updates on spending patterns, instant rebates on shopping, and an additional virtual prepaid credit card on top of the tangible one. For those craving the handy nature of a prepaid card coupled with integrated financial management tools KOHO is an excellent choice.
Bitbuy: The best Cash App crypto alternative in Canada
[Offer productType="CryptoExchange" api_id="61a0001c149d52071313dfba" id="167412″]
Bitbuy is a leading cryptocurrency exchange platform based in Canada, known for its user-friendly interface and a broad selection of cryptocurrencies. Where Bitbuy shines as an alternative to Cash App's crypto feature is in its comprehensive focus on cryptocurrencies. While Cash App only supports Bitcoin, Bitbuy gives users access to over 25 cryptocurrencies, including Bitcoin, Ethereum, and Litecoin.
Plus, Bitbuy offers advanced features such as Pro Trade for more experienced traders seeking in-depth market analysis. It also guarantees high-security measures and transparent fee structures, making it a strong contender for individuals interested in a more expansive and dedicated crypto trading experience.
Why isn't Cash App in Canada yet? Because we're different, eh
With the exception of the built-in Boosts, credit card funding, and cheque-depositing capability, Cash App sounds like Wealthsimple. Canadians love Wealthsimple and may love Cash App simply because it is an international brand that might let you send money internationally to other Cash App users. It all depends on Canada's banking regulations and compliance.
As for when Cash App will finally break the ice in Canada, only time will tell. They've got some stiff Northern competition waiting for them. Wealthsimple Tax already services Canadians. Unlike Cash App, Wealthsimple has many cryptocurrency options listed on its marketplace. That is two more significant hits to Cash App's value proposition.
And while Wealthsimple is the overall best alternative to Cash App in Canada. It's not the only one. KOHO is a strong contender offering better cash back and budgeting features. EQ Bank reigns supreme with it's killer savings interest rate and a prepaid card that actually reimburses you for the fees charged by Canadian ATMs. Then Bitbuy pulls up to offer a robust yet elegant crypto trading platform.
With so many innovative fintechs in Canada, do we even need Cash App?
FAQs about Cash App in Canada
Is the Cash app available in Canada?
No, Cash App is not available in Canada. While the company did confirm it's plan to launch in Canada, there is no official timeline.
Does the Cash App work in Canada?
No, Cash App does not function in Canada because it is not yet available here. Therefore, Canadian residents are unable to access or utilize its services.
Why is the Cash App not in Canada?
While we do not know exactly why Cash App is not yet available in Canada, there are a few likely reasons. Canada has a more complex regulatory landscape, a smaller market size, and a financial oligopoly that makes it incredibly difficult for new competitors to enter.
How to download the Cash App in Canada?
Cash App is not available in Canada nor can it be downloaded or used in Canada.

Who owns the Cash App?
Cash App is owned by Block Inc. (formerly Square Inc.) a financial services and mobile payment company co-founded by Jack Dorsey, who is also the co-founder and CEO of Twitter.