Questrade VS Wealthsimple: Which Online Broker Should You Choose?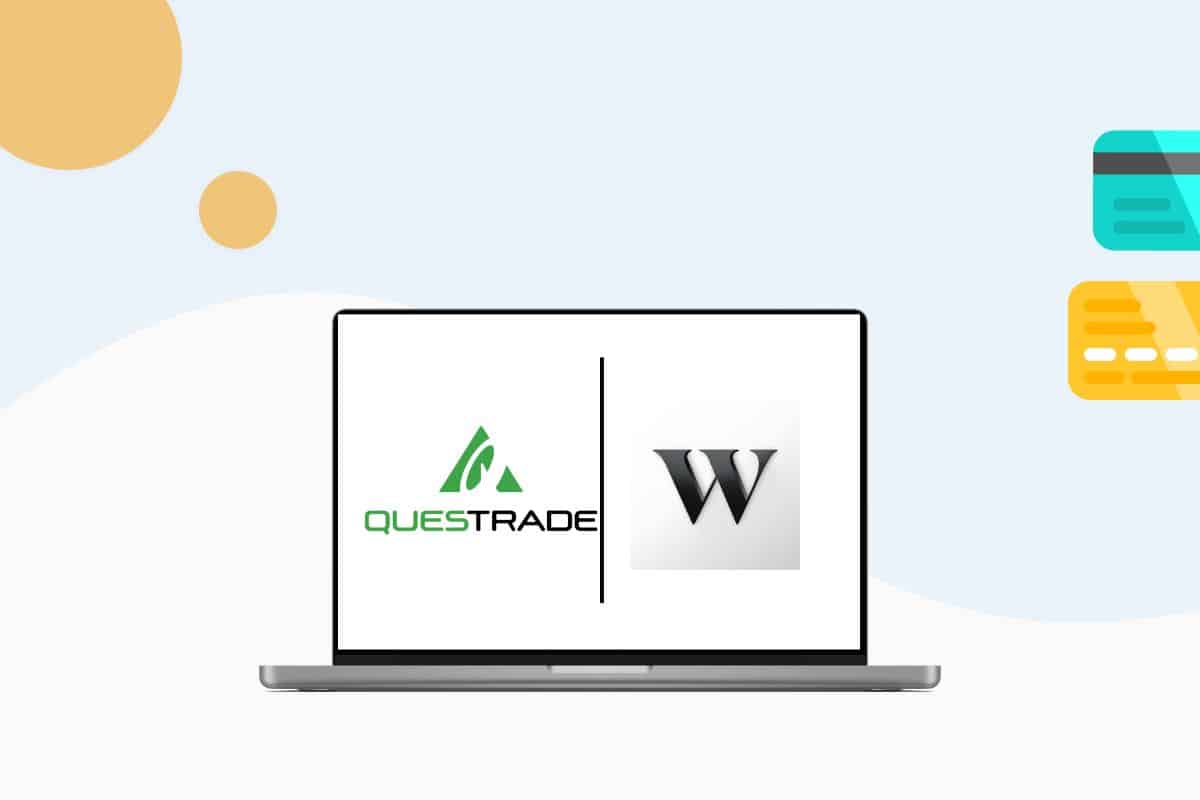 Table of Contents
[ Show ]
Online brokerage has grown in popularity in recent years, driving down trading costs between fiercely competitive platforms. There are now a wide variety of online brokers on the Canadian market, with different prices, features and tools. With the arrival of new players and an expanding user base, it can be difficult for you to find a platform that's right for you. In this article, we'll be talking about two of the country's best-known online brokers, Wealthsimple and Questrade.
How to compare online brokers?
Before choosing an online broker, you should ask yourself a few questions: Are you an experienced trader who frequently buys and sells stocks? Are you looking to invest passively for the long term, or are you going to apply advanced trading strategies? The platform features and pricing structure you choose will depend on your answers.
Wealthsimple Trade is one of the country's best-known online brokerage platforms. Wealthsimple started out as a robo-advisor, and later introduced Wealthsimple Trade for Canadians seeking a more autonomous approach to investing.
Questrade is another major online brokerage service in Canada. Founded in 1999, it was the first low-cost alternative to traditional investment platforms. Questrade offers online brokerage as well as a robo-advisor service named Questwealth Portfolios.
Types of accounts: Questrade takes the lead
Questrade
Code : Hardbacon : $50 trade commission rebate; or, $10,000 managed free for a year
Questrade has an advantage over Wealthsimple in terms of the variety of account types offered. Questrade allows you to invest in a dozen different accounts, including TFSAs, RRSPs, LIRAs, FHSAs, RESPs, margin accounts and Forex accounts, to name but a few. By comparison, Wealthsimple Trade offers the option of investing in three different account types, a TFSA, an RRSP and a non-registered account. Questrade's comprehensive offering allows Canadians to manage all their accounts in one place.
Investments: Questrade still stands out
When it comes to the investment products offered by the two online brokers, there are also differences between Wealthsimple Trade and Questrade. With Wealthsimple Trade, you can buy stocks and exchange-traded funds (ETFs) on the TSX, NYSE, NASDAQ, NEO and CSE markets. There are also limited stocks available on BATS. In short, we're talking about Canadian and U.S. markets. In addition, it's now possible to trade options.
Questrade offers a much broader range of products. Investments offered by Questrade include guaranteed investment certificates (GICs), bonds, options, contracts for difference, Forex, precious metals and more, in addition to North American and international equities and ETFs. By comparison, Wealthsimple offers a much more limited choice.
Qtrade Direct Investing
Offer: Get up to $150 cashback (low-hurdle and quick-pay) . Use Promo code: OFFER150. Conditions apply. Offer ends in October 31, 2023.
How much does it cost? Wealthsimple Trade is much cheaper!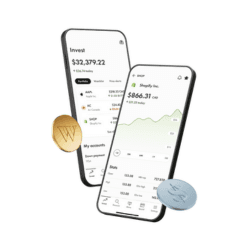 Wealthsimple Trade
Get a $50 cash bonus and commission-free trades when you open a Wealthsimple Trade or Crypto account and deposit and trade at least $150.
Get a $50 cash bonus and commission-free trades
Wealthsimple Trade distinguishes itself from its competitors by charging no commission on the purchase or sale of ETFs and Canadian equities. It's worth noting, however, that this platform can take advantage of the spread – the difference (a few cents) between the purchase and sale prices of a stock. The application normally warns you that a difference of 5% may apply due to price fluctuation, but you usually end up paying the price shown when you place the order.
If you want to trade US securities, Wealthsimple Trade can eliminate exchange fees on these transactions for $10 per month. In addition, there's no minimum amount required to open a Wealthsimple Trade account. You can start with as little as $1! Also, with fractional shares, you can buy stocks in large companies (like Tesla or the Canadian National Railway) even if you don't have the money to buy a full share.
Questrade charges more fees. For stock purchases, users must pay 1 cent per share with a minimum of $4.95 and a maximum of $9.95 per transaction. The purchase of ETFs is commission-free, but users must pay between $4.95 and $9.95 to sell them.
Questrade charges a foreign currency conversion fee for purchases in US dollars. Those with a USD account can trade US securities as they wish. To open an account, Questrade requires that people between the ages of 18 and 25 who wish to open a self-directed account and people of any age who wish to open a TFSA account invest a minimum of $250. The minimum amount for people over 25 years old wishing to open a self-directed account is $1,000.
Wealthsimple Trade
Questrade
Annual Fees
None
No annual fee for RRSP, TFSA, FHSA, RESP, RIF accounts
Account Minimum
$0
$5,000 for bonds and GICs
$250 for TFSA accounts
$1,000 for other self-directed accounts
Commission
None
Commission-free ETFs (purchase)
1¢/share (min. $4.95 – max. $9.95)
Other fees (product-specific)
U.S. dollar transaction fees
$10/month or 1.5% FX fee
FX fee
Inactivity fee
$0
$0
Unsubscription
$0
$50-$100
Looking for a user-friendly app? Choose Wealthsimple Trade
The Wealthsimple Trade platform is simple and easy to navigate. You can easily search for and track stocks using your watchlist. However, there are no analysis tools. You can see the share price (the quote), but you won't be doing any technical or fundamental analysis here! It's mainly offered for mobile devices, but you still have the option of investing via their website.
Questrade offers several platforms, depending on your level of comfort and trading activity. There's Questrade Trading and Questmobile, the basic version for PC and laptop. The basic version offers a learning mode for beginners. Active investors will probably prefer the Edge platform. You can place stop orders, trailing stop orders and conditional strategies, for example, and access more advanced order types. With their Global platform, you can trade on the foreign exchange market (Forex) and contracts for difference (CFDs). All platforms include quotes, charts, watchlists, news and account management.
Details that could make you choose Wealthsimple Trade
If you want to avoid a headhache, let Wealthsimple Trade work its magic with dividend reinvestment and recurring investments. This way, you can plan to buy shares automatically, which allows you to look at your account as little as possible. When you activate dividend reinvestment, it applies to your entire account. For example, you can activate it in your TFSA or RRSP, but not for just one or two stocks or ETFs they contain.
If you wish to fund your account, there is normally a delay before your bank approves the transfer to the online broker. But Wealthsimple has a solution. You can instantly take advantage of your deposit and invest before your bank sends the funds. In the event of a problem later on, Wealthsimple Trade will sell some of your stocks to recover the amount.
May the best broker win!
It's impossible to say which online broker is the best. They cater for investors with different profiles. Always compare online brokers before choosing.
Wealthsimple Trade is ideal if you want to get started in the world of investment. Its approach is really focused on making the trading process easier for the investor. For advanced investors, however, it lacks some functionalities.
Questrade is perfect for active investors who own a variety of accounts. This platform is suitable for experienced investors who trade more sophisticated products such as options and who wish to use more powerful tools.
Compare dozens of Online Brokers platforms