The Ultimate Guide to Student Loans in Canada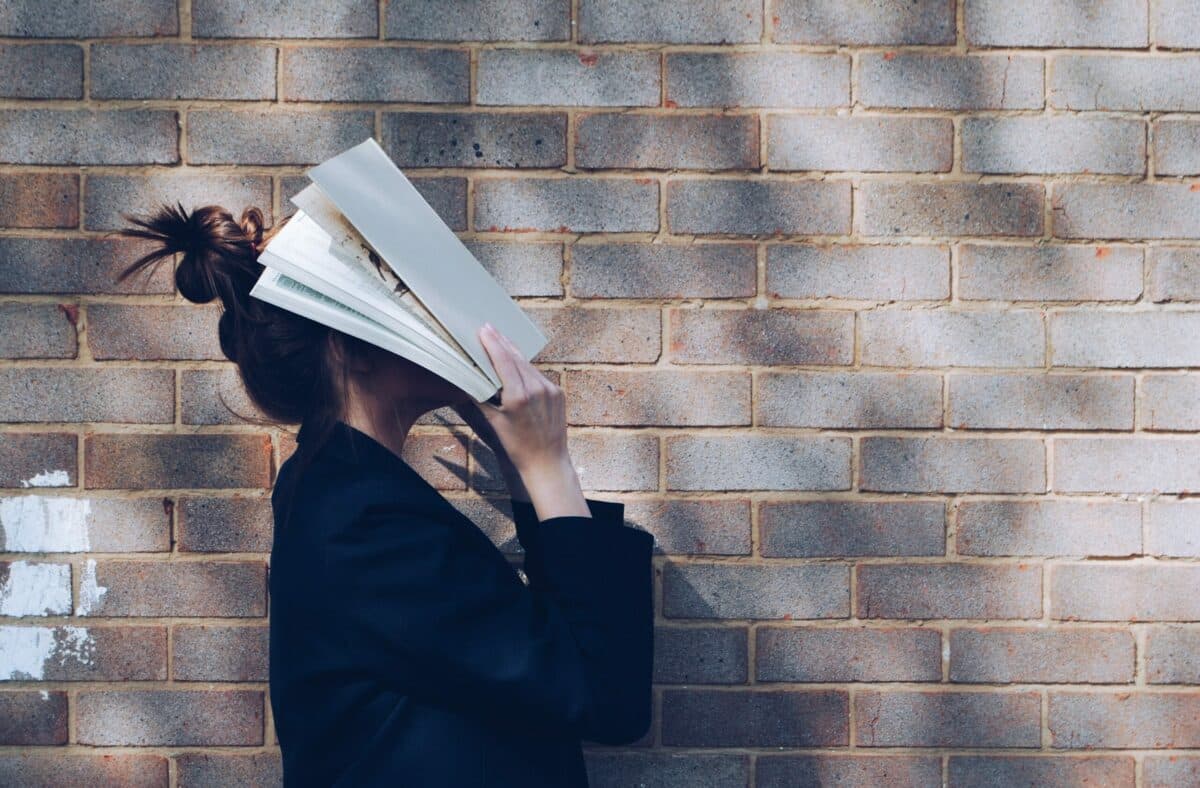 Every year people search for student loans in Canada to make their dream of higher education a reality. Despite the rising costs of education, many people still head to college because they believe it's an investment in their future. They cut down on expenses, tap into unique resources, and even take on freelance jobs, doing whatever it takes to pay for their education.
But not everyone has multiple options to pay for college, and it can be utterly confusing to look for scholarships and financial aid. There isn't enough for everyone. That explains why student loans are rapidly rising in Canada, with the average debtor owing over $28,000.
That is a monumental amount of money, and it will only get bigger with continual increases in fees. On top of that, student loans can be very confusing since it's difficult to find correct and concrete information. That's why we bring you this guide to answer your questions about student loans in Canada.
What is a student loan?
As the term suggests, a student loan is defined as a loan given by the government or lending institution solely intended to pay for an individual's post-secondary education costs. This can include college or university tuition, books, and other related expenses. It is a form of debt.
So, it's just like any other type of debt where you borrow money and must pay it back as agreed when you sign the papers. However, what's unique about student loans is that the collateral for them is your future income. It is expected that you will, in due course, repay the loan over time.
The different levels of government in Canada have some loan programs. Apart from going this conventional route, students can opt for a student line of credit from financial institutions or private lenders. However, this option can be riskier considering that these loans are stricter in repayment terms and do not offer the same kind of leeway that government-backed loans do.
The impact of student loan debt in Canada
University education is one way to gain the required skills to secure a well-paying job. That being said, the impact of student loans is still considerable when we talk specifically about Canada. Currently, the student debt in Canada is averaging $15,300 for college and $28,000 for university students. 
Additionally, student loan repayment starts right after graduation. The loan restricts them from becoming genuinely financially independent and achieving their personal goals. Graduates get so caught up in making loan payments that their dreams of buying a new house or starting a business venture go on the back burner.
A study showed that student loans in Canada have gone from 15 billion to 18.7 billion in the span of 7 years. Due to this rise in debt, the government has started working on forgiveness of student loans in Canada. Moreover, certain Canadian activists and decision-makers want to cancel loans of up to $20,000 for every Canadian.
Recently, the government announced a freeze on the accrual of interest on student loans until March 31, 2023. They made the decision in an attempt to help ease the pressure on students. However, students are still required to make their monthly payments and pay the principal amount as quickly as possible.
Types of student loans
Most people are under the impression that only government student loans are an option. However, there are several loan options to choose from. No matter how you choose to finance your education, each option comes with unique interest rates, leverages, and repayment methods.
Government student loan programs
If you go for the government student loan route, you have two options: the Canada Student Loan Program (CSLP) and the Canada Student Grant Program (CSGP). Let's discuss the requirements of each, as well as the difference between loans and grants.
Canada Student Loan Program
If you are looking to pursue your studies, full-time or part-time, you can apply for a CSLP. Under the CSLP, a student can get a loan to cover up to 60% of their tuition fees. There are specific requirements to qualify for this loan. These include having a permanent residency in Canada, in the province which issues the grants or loans
Furthermore, students need to be enrolled in a degree program for 12 out of 15 weeks. Finally, a full-time student must take at least 60% of the entire course load in the year to be eligible. But these requirements can be eased for part-time students.
Canada Student Grants Program
Federal student grants are the Holy Grail for students. Of course, the eligibility criteria are strict, and not everyone eligible can get the grant. But if you do receive it, you can use that money towards your education without the need to repay it.
To qualify for a CSGP, students need to demonstrate serious financial need. Then, if your application is accepted, you can get the grant money. There are other categories for people with disabilities or parents.
Private student loans
You can also take up an extra loan if the funds provided through government means are not enough to cover your tuition. If you are experiencing one of these instances, you can always opt for a personal line of credit, usually called a student line of credit.
A student line of credit can be a saving grace as it does not specify the use of the money. That being said, it does have stricter repayment policies, requirements, and interest rates. Therefore, before you opt for a line of credit, it is essential to know the different types of credit you can opt for.
Certain lines of credit require a cosigner to be approved; this could be your parent or guardian. This helps to minimize the bank's risk, which can translate into a lower interest rate for you. However, certain lines of credit start accumulating interest from the time the loan is given, and some students might have to make monthly payments while attending school. These stipulations differ based on the policies of the financial institution that is giving you the loan.
The other type of line of credit offers a bit more lenience. Some lending institutions offer students a grace period of up to a few months after graduation before they need to start paying back their loans. After they have graduated, they are expected to make monthly interest-only payments on their student line of credit instead of the principal. Again, these details can vary depending on the institution.
Experts advise reading the terms and conditions of the line of credit thoroughly before signing on the dotted line. Be sure to understand the repayment schedule, requirements, and interest rate. Always read the fine print.
Bank student loans
Banks offer loans for all sorts of needs, from home loans to car loans. Similarly, you can opt for a student loan from a bank to pay for your college or university tuition costs. Furthermore, banks can give you loans that need to be paid back every month over a specific period. Since it is paid back in monthly installments, it is advised only to borrow the amount you need to keep your payments manageable.
Provincial student loans
Individual provinces offer their own student loan programs, too. Each of these loans has a different interest rate depending on which province is funding it. The following table explains the interest rate and features under each province.
Territorial/Province Student Loan Providers
Interest Rate
Features
Alberta Student Aid
Fixed: Prime (CIBC) + 2%
Variable: Prime (CIBC) + 1%
One-time option to choose a fixed rate
British Columbia Student Aid
Fixed: Prime + 2%
Variable: Prime
No interest on loans issued after February 2019
Manitoba Student Aid
0%
0% interest student loans
New Brunswick Student Financial Services
Fixed: Prime + 2%
Variable: Prime
Free tuition program for some students
Newfoundland and Labrador Student Financial Services
N/A
Funding provided through non-repayable grants to students
Northwest Territories Student Financial Assistance
Prime – 1.0%
0.0% interest for certain students residing in NWT
Nova Scotia Student Assistance
0.0%
Loan forgiveness for all students
Nunavut Student Funding
Prime – 1.0%
Many scholarships and bursaries for a variety of students
Ontario Student Assistance Program (OSAP)
Prime + 1.0%
Repayment assistance for rural nurses
Prince Edward Island Student Financial Services
0.0%
Funding is provided through non-repayable grants to students
Quebec Student Financial Aid
Prime + 0.5%
Allowances and grants for qualifying students
Saskatchewan Student Loans
Fixed: Prime + 2%
Variable: Prime
Loan forgiveness for nurses
Yukon Student Financial Assistance
Prime + 2%
Extra funding for nurses
How to manage student loan debt while in school
Does the whole idea of college debt seem overwhelming to you? Well, you aren't alone. Thousands of students around the country are inundated by loan repayments. Somehow, they manage to work it out for themselves.
Their experience shows that the best way to pay off debts is to have a solid money management plan and follow it to a T. In fact, coming up with a strategy to manage your student loans is critical to your long-term financial health. Do it right, and you'll be debt-free within a few years. You'll free yourself to go after your dream career, home or business. But, of course, it's also a good idea to stay on the lookout for government debt forgiveness programs that you may qualify for to ease the burden. There are certain things that a student needs to consider to help them have little to no debt by the time they step out of their educational institute and into the world. 
1. Know what you want to study and how much it'll cost
Studying medicine is relatively more expensive than getting an MBA. The degree or specialization you choose can be the deciding factor in choosing the size of your loan repayments that'll be due a few years later.
If you can find a course or field with relatively low tuition cost but a higher chance of employment, go for it. That being said, never compromise on your interests. Look for cheaper alternatives in your relevant field and build up from there. Don't just research the rate of hire. Make sure you understand the starting salary for new grads, the top-end earning potential, and the different job roles you can fulfill with your degree.
2. Pick your campus wisely
One of the most significant expenses that a student accrues is the cost of living. Students often opt for universities halfway across the country and either live in dorms or off-campus lodging. That takes an enormous chunk of your budget. The best way to control costs is to pick a campus that is close to your home. It is much easier to pay for gas and parking than an entire room or apartment for a semester.
If your dream university is halfway across the country and you want to go there no matter what, try going for the renting option. Although still expensive, renting an apartment with another student can help you drastically cut costs. That can help you borrow less and keep your student loan small.
3. Make a budget and stick to it
Budgeting is your best friend during student life. Simply put, budgeting is keeping track of the money you have and the expenses you need to pay. Budgeting during your college or university days can give you a clear picture of your costs and what you need to do moving forward.
Before you start worrying about your expenses, you need to calculate your income. This can be the wage from your part-time job, monthly allowances from family, or monthly dividends from investments that you may have made. Once you have your income down and are aware of your liquid assets, your next step is to note your expenses.
Start with the fixed amounts that you have to pay every month. This can be rent, student loan payment, utilities, etc. Then you start noting the other things you spend money on each month: variable costs such as gas for your car, groceries, clothes, video games, etc.
Once you have them, see if you are at a surplus at the end of the month. If yes, then you are doing well, and you probably have nothing to worry about. If your expenditure exceeds your earnings, then it is time to start cutting down. You can bring your expenses down by minimizing your variable costs. Sometimes you can also cut down on your fixed expenses too, like moving somewhere with cheaper rent, or downgrading your mobile phone plan. Always aim to have a positive income-to-expense ratio, which means having extra money left over after all your expenses have been paid.
4. Start repaying student loans while in school
If you have a well-paying part-time job, it is best advised to start paying off student loans while attending classes. This can help you bring down the principal amount. According to the law, students get a grace period of 6 months until they start accruing interest on their loan. Furthermore, they are not obligated to make payments until after you have graduated.
Making payments while attending classes, preferably in the first six months, can help you cut down your principal amount considerably. In addition, since interest is calculated against the principal amount, it can lead to less interest accrued over time. That makes repaying your loan significantly easier on you while you look for a job after graduation. It can take time to find employment, and your salary will be the lowest fresh out of school and new in your career. You want to think ahead to relieve yourself of as much debt as possible.
Repaying your Canada student loan
Government-funded loans are easier to repay. Moreover, the government gives students a grace period of six months after their graduation before requiring payments. Additionally, government loans usually have a fixed interest rate, which can be changed to a variable interest rate per the student's need.
Once you have graduated, you will receive a letter from the government outlining your loan, interest accrued, and repayment schedule. Paying off student loans is not an easy task and can take years to pay off. Debt can weigh on the person, but there are ways to speed up the repayment process.
The government offers "forgiveness programs" to students to remove some of their debts. Depending on where you live, specific eligibility criteria allow you to have some of your loan written off. That can help you pay down your student loan faster, and become debt-free sooner.
If you apply for a Canada Student Loan, you can take advantage of the grace period provided by the government. This six-month period is interest-free, which means that you get to pay off your principal amount right off the bat. Making early payments helps lower the overall amount of debt load and makes the repayment process quicker. That's because the payments you make within that 6 month period all go to your principal instead of being split between principal and interest.
What if I can't repay my student loans?
There are legal repercussions for not paying your student loans. There are two levels of defaulting on your payments. After 90 days of non-payment, the first strike classifies the student debt as delinquent and negatively impacts your credit score. If this non-payment continues after 270 days, the loan is in default and may be transferred to recovery agents and collection agencies.
This may be scary for many people, but the government has specific plans to help you with the repayment process. Depending on the state that you are in, you can apply for a repayment assistance plan (RAP).
RAP details may vary according to province, but they are similar to the federal RAP. Here is how it works:
When applying for an RAP, you are required to state your financial situation and prove that your current income is not enough to support monthly debt payments. You will need to show details about your monthly income so RAP can assess if you should be allowed to make smaller payments that do not exceed 20% of your monthly income.
There is no limit on how many times you can apply for RAP, and you can apply for it at any time of the year. The only requirement is to reapply every six months if the need persists. Furthermore, to help students further, if you have been eligible for RAP for over 60 months, the government starts paying the difference in your monthly payments to help you repay the entire debt amount.
What are the disadvantages of refinancing student loans?
People can refinance all kinds of loans by themselves to simplify the repayment process. But it may not always be the best option. Trying to refinance your student debt could get complicated and you could lose repayment flexibility.
For starters, when you refinance a student loan or consolidate debt, you no longer owe the government, but the bank instead. As a result, you will no longer be eligible for student loan help programs and other government-funded loan forgiveness programs. If your financial situation changes for the worse, you don't have the same repayment options available. 
Another disadvantage is that you lose out on tax deductions. That's right, the interest is tax-deductible for government-issued student loans. That can go a long way in helping you save some money every year. Unfortunately, this tax deduction isn't available for bank-issued private student loans. Forgiveness programs and repayment assistance plans are specific to certain parts of Canada. Not all provinces practice it. In that case, you can go for debt financing.
However, only a few banks offer debt financing specifically for students trying to pay off their debt. This type of debt financing considers that a student may not have the right means to pay back the loans, which is why you can probably get a low-interest rate. That being said, it is advised to keep debt financing as the last option.
If you can find a private lender who caters specifically to students, you are in luck. Otherwise, the chances are that debt consolidation will likely result in a higher interest rate and more payments over time. Try to avoid refinancing your student loan.
Why you should seek help with student loan debt relief
Getting a student loan is like asking for support to help you get the education you need. So, there is no shame in asking for help when it is time to repay that loan. Again, it is important to know that you aren't alone.
Tuition costs are higher than ever, and the relatively high-interest rates only add fuel to this fire. The unstable job market doesn't help either, and the six-month grace period does little to help students with their loan repayments in a meaningful way.
Many graduates can't secure well-paying jobs right out of school, which forces them into minimum-wage employment and even unpaid internships. This makes it impossible for them to pay the minimum on time. If you are stuck in this cycle, it's okay to ask for help.
The Canadian government recognizes the struggle students face and has developed several programs to help the situation. For example, you can find tuition-free education programs in your province. Besides that, Ontario slashed tuition fees by 10% to give students a chance to catch up.
People find it embarrassing to ask for financial aid when repaying student loans. Some people may be oblivious to forgiveness programs altogether. It is essential to understand there is no shame in asking for help. Several institutions can help students with financial assistance with their debt. You can opt for government programs, non-profit organizations, and even from your friends and family.
How to apply for student loans
One option is to go down the private loan route like a line of credit for your tuition. This can be done through a bank, and the bank will need specific documentation to approve the loan. If you can show the bank your financial standing and demonstrate the ability to make payments, the bank will be more than happy to give you the loan. The process is much different with government-issued student loans.
If you decide to go for a government-funded student loan to pay for your education, you must apply well in advance of your academic year. These loans are available per semester, through the province. Depending on the province you live in, you can check the application deadlines on their websites.
In case you are not eligible, finding out sooner can help you plan out an alternative without it becoming an emergency. So, it pays to apply early. You need the following information and documentation:
1. Your name, date of birth, address, and SIN number
2. Your income, your parent's income, and your partner's income (if applicable)
3. Information on any cash, RRSP savings, or RESP savings you may have
4. Details on the chosen program and institution you plan on attending. (You are required to state whether you are going full-time or part-time as this slightly changes the terms).
Most provinces offer an online application that does not require documentation such as letters of acceptance or bank statements. However, you can submit these documents if you want to contest your approved loan amount.