The 35 Best Canadian Coupon Sites and Apps in Canada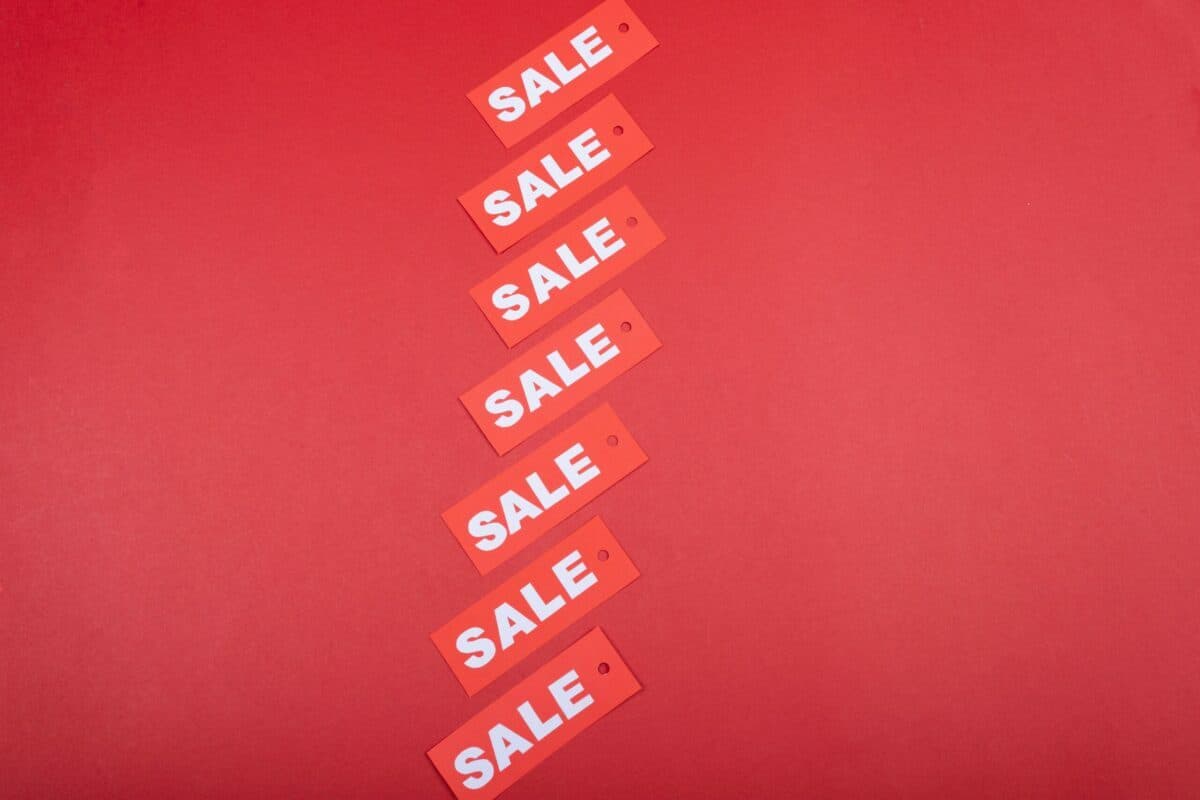 Whether you need to or just like to save, there are countless canadian coupon sites and apps that offer the same thing: savings, points, coupons, or some combination of the three. In times like these, saving money is at the top of everyone's list of priorities. Some people create a budget and strictly adhered to while others are thrilled to see the final price drop drastically at the register thanks to savings methods.
To help you find your way to savvy discounts on groceries and other everyday items in this modern era, here are the top Canadian coupon sites and apps to get the most poutine for your Loonie.
Why use canadian coupon sites and apps?
For some people, the mere mention of couponing sets them on edge and conjures up images of having to wait at the cash behind some individual with a wad of paper coupons for everything in their basket. Relax, we promise you that canadian coupon sites and apps make it easier and faster to get your discounts. Sometimes, they even make saving automatic, for example if you use Honey. Plus, apps and websites cut down on the need for paper.
With so many options, it can be frustrating to navigate all the sites. Don't give up! It pays to take a few minutes to sign up for something that can save you hundreds if not thousands of dollars.
Groupon
One of the biggest, oldest, and most well-known canadian coupon sites. Groupon is great for finding coupons for touristic destinations like Niagara Falls, Vancouver Island in British Columbia, and everything in between. They even offer coupons for local craft breweries and art studios making it popular with those coming from out of town. Groupon is a great site for finding fun things to do and great savings at the same time.
Honey
Honey is a great coupon site. It is powerful and truly intuitive. Honey offers  the standard mobile app and website options other coupon sites offer, but it also offers a plug-in for your browser that can help track what you buy and help you find  the best rebate and coupon codes for bigger savings. Honey is a great site for saving on just about everything!  Can't find what you are looking for? Wait an hour for their deal of the hour. It could be the deal of your dreams.  
Swagbucks
Swagbucks is a great site and cash back app. You can save money on big brands like Nike and Best Buy. You earn points by shopping in-store or online, watching videos, searching the web or answering surveys. You can also play fun and interesting games that reward you with points that you convert into things like coupon codes and gift cards. No really: play fun games, get free stuff. There are so many activities and interesting ways to save and earn you may find yourself racking up savings without much effort.
Tasty Rewards
Tasty Rewards is a great site because it is easy to sign up and to use right away. It's an older site with an established reputation and has a track record of saving people money with house-hold brands like Doritos and Quaker Oats. Are you a bit old school? Tasty Rewards lets you print their coupons. A weekly newsletter highlights current and upcoming coupons. The expiring coupons section reminds you of coupons you have bookmarked that are expiring soon so you don't forget to use them and save!
Made with Nestle
Madewithnestle makes a lot more than just delicious chocolate. They make ice cream (Häagen-Dazs) and even world famous chocolate bars. You can sign up for their highly useful newsletter, which is full of amazing recipes, contests, and even exciting new products coming your way. You will not get coupons directly through the website. Instead, you will receive offers on their products through the newsletter.
Save a Loonie
Savealoonie has coupons for literally everything, and we mean everything. Words can't do it justice. Check it out and find deals on what you need from fast food and groceries to beauty products and even electronics. You can order physical coupons from Save A Loonie and they will be delivered right to your front door.
Amazon Coupons
Amazon coupons are great for Amazon Prime members and occasional Amazon customers. Some offers are exclusive to those with a Prime membership. There are coupons for many daily products you use like pillows, gardening tools, food, toys, foot massage device, etc. If you shop on Amazon, take a look at their coupons before you proceed to checkout.
Canadian Free Stuff
On Canadianfreestuff, you can get coupons for baby stuff, pet stuff groceries, fast food and cleaning supplies. They're well-established and have been around since 1999. Coupons are not the only thing this website has to offer. You can also get free samples such as beauty products and free food.
Hot Canada Deals
Hotcanadadeals is one of the most complete canadian coupon sites. However it requires some patience getting used to but it boasts so many offerings, deals, freebies, and of course coupons, getting lost in everything is kind of fun. Whatever you are looking for, whether it's a place to stay, the latest tech gadget for your boss's assistant, or a deal on detergent, this site is the perfect one for Canadians to get a variety of things for less. They also have a ton of fast-food deals. Just sign up and start saving.
Flashfood
Flashfood helps you save cash on food and help the environment by eliminating waste. If you love to shop locally, this site is for you. Once you have downloaded the app, it lets you know where and when a grocery store is getting rid of food at an extreme discount with the coupon. Usually, it is because the food is about to reach its expiration date. It is a win-win for the store and for you.
Eclipsa
Eclipsa offers much more than regular canadian coupon sites. If you are looking to make healthier lifestyle choices but aren't sure where to start, Eclipsa is a great way to start making new choices and be rewarded for good behaviour. You earn points for making healthier choices when you shop. You can use Eclipsa for in-store and online purchases. When you cash out, you snap a photo of your receipt. Upload that to the app and after the quick and kind folks at Eclipsa review it, they give you a portion of your spending back. It's rewarding on a micro-level as well because you don't have to buy a lot to save big.
Flipp
Reebee used to be more than just a coupon savings app. It helped change your shopping habits while sending a rush of savings to your bank account. As if by magic, Reebee consolidated all your local flyers and tells you what to get and provides you with their convenient, easily downloadable coupons.
Nowadays, Reebee has merged with Flipp, one of those great sites with tons of features. Flipp offers incredible search filter options. You can view local flyers and see the most popular, trending coupons in your area. Let your next shopping trip turn into a spree of savings with Flipp and discover a world of savings. Lastly, this app features many stand-alone coupons so you can use them in conjunction with other couponing apps.
Go Coupons
Gocoupons became so popular, they had to make an app. Here's a funny example for you: during the "Great COVID toilet paper scare", they had incredible deals on the white paper gold and had plenty of locations, making it easy to stay well stocked. It's super easy to download the app and start saving right away. You also have the choice of traditional print-out coupons and there are some exclusive digital deals that you can find on the app as well. 
Websaver
Websaver.ca is another popular site that has been around for a while. It offers a wider range of products than most other sites. They cover beauty, health, baby, and grocery. Websaver gives you the option to keep your coupons in a virtual wallet for use, having the coupons mailed to you, or a good old-fashioned printout. One of the most popular things about Websaver is the amount of health and beauty products they seem to constantly advertise.          
Life Made Delicious
For those General Mills cereal fanatics, Lifemadedelicious is a gold mine. They offer a ton more than just cereal too. They offer a newsletter to help keep track of all your favourite brands going on sale. That is where you'll receive exclusive offers and promotions. Don't forget to check out the recipes section for some great ideas or read about the history of the General Mills Company.      
Rakuten
Part coupon site, part cash back app, Rakuten is well-know among Canadians. On this site, you can get coupons for the most popular branchs such as Sephora, Expedia, Staples, Adidas, Uniqlo and Etsy. You can save on items for gardening, sports, for your pet, etc. Rakuten will pay you via PayPal.
Free Stuff Finder
There is nothing new or unique about this site but it is super easy to use. It either connects you directly to digital coupons through the app or routes you to the company directly. Some companies include Johnson & Johnson and Sony. You can request physical coupons be sent to your address. What sets Freestufffinder apart is the sheer scope of offerings listed, which change on a daily and weekly basis. It also has a section you don't want to miss just for free giveaways and contests. Saving is one thing but free is free.
Danone Yogurt
Danone has made quality dairy products for decades. If you are looking to save on Danone products, look no further than their own website. You can get coupons with 60-70% off and even buy one pack and get one free. It changes quite often but just like many other companies, it's worth subscribing to the newsletter just for the deals. Don't forget to read the great recipes and try them out. The only drawback is that there needs to be a sale or deal going on for you to save and sometimes this site won't have any coupons or savings available. 
A&W Coupons
Where else would you go for a beautiful grass-fed, antibiotic free burger, and root beer other than the iconic A&W Restaurant. The A&W Coupons app is packed full of deals for  the whole family of burgers, coffee, and everything in between. A&W is a true Canadian icon and the first full-service fast-food restaurant in Canada. They also have an all-new line of amazingly delicious breakfast foods and are constantly upgrading and changing their menu and the coupons they offer so check in every two weeks or so. 
Attractions Ontario 
Ah! Attractions Ontario makes staycations and vacations in the province less expensive. Whether it be the Royal Ontario Museum (ROM), Ripley's Aquarium, Niagara Falls or the beloved Jumbo the Elephant, there is no shortage of things to do. When we think about canadian coupon sites, we do not always think of tourism websites. But most of them will have discount coupons for attractions. The one for Ontario is an absolute must-see. Make sure to check the Niagara Falls section as there are some amazing deals to be had. No matter how much or little time you have, this great site will help you plan the perfect trip for less.      
P&G Good Everyday
One of the absolute best places to find coupons online is P&G Good Everyday. We all love our P&G products like Crest, Bounty, and many others. This is the place to find the best discounts on P&G products and they always seem to have deals on diapers and soap. Food, beauty products, and many other items can be found and with just a few clicks to make an account you can start saving.     
Red Flag Deals
Red Flag Deals has a website and mobile app that offer a multitude of coupon codes which are usually linked directly to the affiliate site. You'll get deals on great products by brands like Under Armour and Gillette. This is one neat and tidy site and mobile app, making it super easy to use. New deals and offers come out daily.
Coupon Surfer
Catch a wave of excitement with Coupon Surfer thanks to their wave of savings. Save on everything from hair dye to Jameson vitamins. Whether saving a dollar here on a chocolate bar or dollar off a Whopper, it all adds up. Simply use Coupon Surfer to find great money saving coupons on all your favourite foods. 
Karma
Karma is plug-in you can install on your browser. When you shop online, Karma automatically finds and applies the best coupon for you. It's a great way to automatically save. It also helps you shop by comparing products from different retailers. You can get notification when the price of an item drops or when it's back in stock.
Costco Deals and Offers
Costco already offers great low prices. But you can save even more! Sign up to their newsletter to receive offers or visite their "online deals" section. You can find deals on all the products Costco has for sale in-store.
Save
Save is a true powerhouse of savings and convenience. Not only can you search the type of items you need, you can search local grocery store flyers and organize the savings on local produce and dairy. With amazing deals, a helpful blog, recipes, and fantastic savings tips, Save is truly one of the best sites to save your hard-earned money.      
Smart Canucks
This site has a fun name and is truly unlike any other couponing site out there. Smartcanucks is beautifully organized and concise, making it easy to shop and find those hard to locate brands. The functionality and use of Smartcanucks is endless. There are a ton of free things on the site. Smart Canadians are already using this simple-to-use app.
Checkout 51
Checkout51 is more about rebates than coupons or rewards points. While you can save a lot on everything from gas to sugar, coffee, soup and crackers, it's the way that you save that's most interesting. Just pick and virtually snip your coupons. Take a photo of your receipt when you are finished shopping. Once all the coupons and discounts are applied, any amount of savings over $20 will be mailed directly to you. It couldn't be simpler than that. When it comes to online items you simply scan the packing slip. Checkout 51 processes the image of the slip and the coupon then sends you the money.          
Caddle 
Caddle is an app that used to be one of the best canadian coupon sites. It offers great coupons, tons of flyers, and great searchability options. Caddle updates every week and always has coupons other apps just don't offer. You can even fill out surveys for greater savings on your favourite brands. Caddle lets you save big and have fun at the same time.
Coupons
The Coupons site offers great brands like Indigo and Vista Print plus lots of other big-name brands. It's a virtual clip and print site and it has many categories that stand out including discount and department stores, health care, cookware, and much more. You can even save on education sites like Udemy. Save and learn at the same time!
LoveCoupons
If you are looking for shopping and savings inspiration, look no further than LoveCoupons. No matter what you are looking for, LoveCoupons.ca has you covered. The site also features cross-brand searching so if you don't care what brand your next computer is, you could save substantially. All you need is Lovecoupons, if you like coupons that is.
Valpak
Valpak is the place to go for those big-ticket item coupons that are hard to find elsewhere. Whether you are looking for coupons to help with your renovation or football events, Valpak offers massive savings and discounts on things like tennis bracelets and season passes. If you love saving, Valpak is the site you want to bookmark in your browser right now. You can search for local grocery flyers as well, including HelloFresh and Instacart. 
EverySaving
Just like the name says, Everysaving offers every saving coupon, discount, and freebie on the web. Lots of big brands are here and you can even rent a vehicle from Hertz or save on DoorDash. Everysaving.ca will leave you with unlimited choices. Just be prepared to spend time going through their content laden newsletters.
Simply Best Coupons
Simplybestcoupons has a lot of exclusive finds, and offers both a cash back service as well as digital coupons. There are a lot of electronic coupons out there.   
Dealhack
Dealhack is a diverse site loved by Canadians. It's easy-to-use design makes saving money accessible to just about everyone. Dealhack.ca has a plug-in you can add to your browser. You can get discounts at a wide range of online stores including Canadian Tire, Ray Ban, Turbo Tax, Keurig, Casper, Icebreaker, etc.
Canadian coupon sites: more than just savings
Couponing is an ever-evolving savings method that now offers so much more than saving thirty cents on canned tuna. Some sites run great contests and have fun competitions to see who can 'out save' each other before donating everything to local shelters and community groups.
Some people rely on couponing sites to buy much needed items like diapers and formula, health care products and cleaning products just to be able to meet their budget. Tech-savvy customer will love those apps and sites that offer automatic savings. If you're not there yet, don't worry. Plenty of these sites offer to print your coupons yourself or mail them directly to your home, saving you time and money.
If there is a product you steadily buy such as cereal, Tylenol, Kraft dinner, etc., it never hurts to message the company directly and ask for a multitude of the same coupon. Usually, they will happily oblige. Happy customers are repeat customers.
Whatever way you feel about couponing as a Canadian just remember that coupons are offered by the company issuing them to keep you loyal to them. It's not for people who are having financial difficulty. It's almost always easy, just signing up or agreeing to get emails, and a lot of times it is even fun. It is always worth the time and savings. A free Snickers bar here and there adds up over time.
EQ Bank Card
Benefit from 0.5% cash back on purchases
This 100% free prepaid Mastercard also offers free ATM withdrawals in Canada, no FX fees, and up to 3% interest on deposits.
Get 3.00%* on everyday banking with EQ Bank