The Ultimate Guide to Renters Insurance in Canada for 2022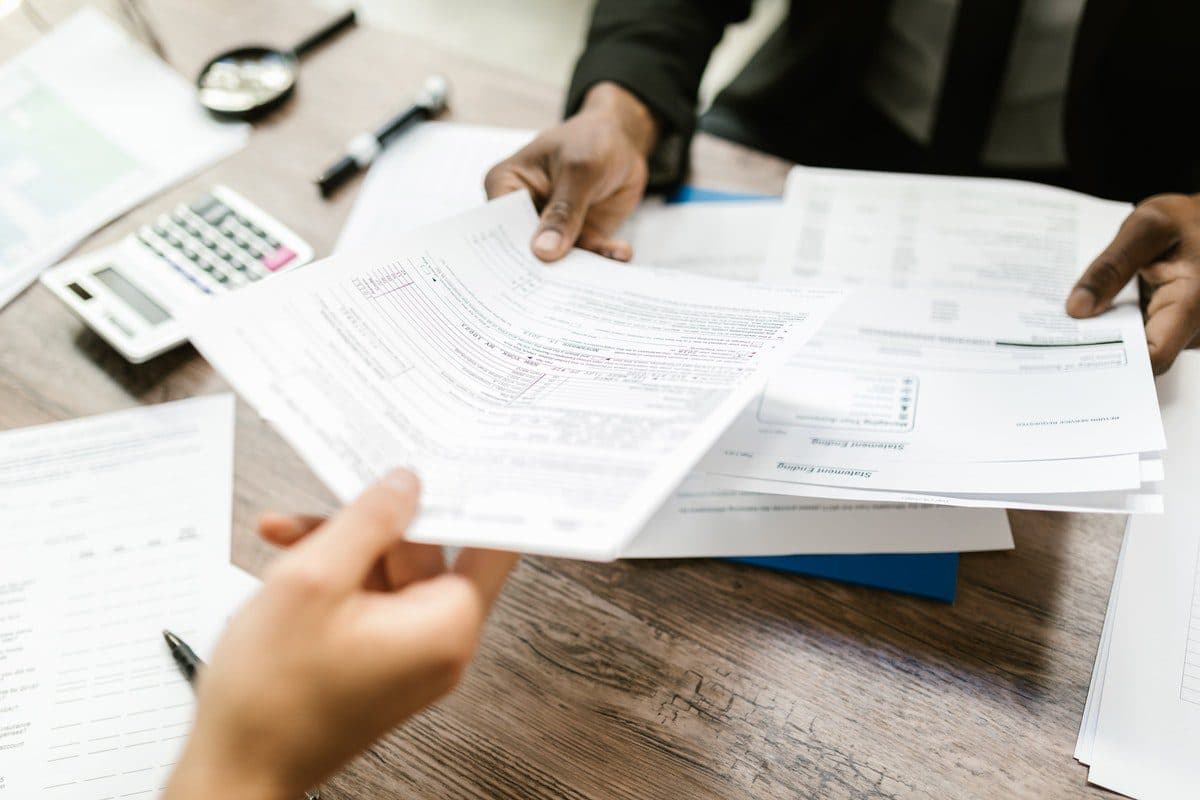 Look around your apartment, could you afford to replace everything you own out of pocket? When you become a homeowner, you need to buy home insurance to protect your property from damages, should they happen. While home insurance is not the responsibility of a tenant, a landlord may require you to have renters insurance as a condition of your lease. Renters insurance is also known as tenant insurance, and can provide many benefits – even if your landlord doesn't require you have it.
Although the concept of renters insurance is relatively simple, there are some considerations you need to make before purchasing a policy. As with most things in personal finance, it is always best to learn the ins and out of renters insurance before you need it instead of after, when it's too late.
That's precisely the purpose of this guide: to help you understand what renters insurance is, what a typical policy usually covers, and what to look for in a policy before you buy it.
What is renters insurance?
Regardless of whether you live in a condo, apartment, townhome, semi-detached or detached home, you should consider insurance coverage to help protect you from financial hardship. If you rent the place where you live, renters insurance can protect you from loss should anything happen that damages your stuff or makes you liable.
Read More: Is Home Insurance for Tenants Useful?
A common misconception about renters insurance
One common mistake that many tenants make is assuming that the home insurance that the landlord purchases applies to their own personal belongings too. To clarify, the home insurance only covers the damage done to the physical residence property.
A renters insurance policy, the one that you buy, covers the specified policyholder's personal property. That could include things like:
Devices like your mobile phone, laptop, TV etc.

Kitchen appliances

Other belongings like bicycles or musical instruments, for exmaple
Besides the personal property coverage, there are other aspects to consider. Two types of protection that make a typical renters insurance policy include: liability coverage and additional living expenses coverage.
Liability coverage
The liability coverage offers protection to the tenant from legal expenses that arise from claims made by a third party. A third party could be a guest or service provider in the home who might suffer an accident on the rental property. For example, if someone breaks their ankle from a slip and fall at your door, they could sue you for damages.
A renters insurance policy offers protection, in varying degrees depending on the policy, from the legal bills that you pay or liability expenses that you incur. Renters insurance policies can also offer liability protection from injuries to third parties caused by household pets and/or accidental damage to personal property owned by a neighbour.
Additional living expenses coverage
The other aspect of renters insurance relates to additional living expenses that arise from temporary relocations if the policyholder is forced to move after a particular adverse event on the property. Such events are called 'covered events' and can include fire or lightning damage, as well as other occurrences such as vandalism, theft, water damage, etc. In events such as these, the insurance company will provide the renter with reimbursements for other accommodation, meals and other living expenses that you incur as a result of the adverse event.
While all of the above is reflective of a standard policy, each policy varies in the type and degree of coverage. As such, it is prudent to compare various policies to assess the types of coverage you need or prefer to have before locking in on one for your place of residence.
How does renters insurance work?
Similar to a standard insurance policy, there are two major components to keep in mind. The first component is the premium.
The premium is the amount paid by a policyholder to the insurance company for the policy. This premium may be charged in instalments; usually monthly, quarterly or semi-annually. It could also be charged upfront for a fixed amount of time, like a single lump-sum payment for a year's worth of coverage, for example. The price of the premium depends mainly on the kind of coverage you are receiving, the size of your home and the value of your personal belongings.
The second component is the deductible. Simply put, the deductible is the amount that you are responsible for paying as a policyholder before your insurance policy kicks in for the remainder of the damages.
For example, if the value of your damages is $5,000 and the deductible is $500, then you are responsible for paying $500 before the insurance company covers the remaining $4,500. A lower deductible means that you pay a higher premium for the policy. Consequently, though, you also pay less in the event of an insurance claim.
Find the best price on renters insurance with the Hardbacon Insurance Comparison Tool.
Is renters insurance a requirement for tenants?
You are not legally obligated to purchase renters insurance. However, a lot of landlords require you to purchase renters insurance before they allow you to inhabit the property. In these cases, renters insurance can often be stipulated as a condition of the lease. Regardless of whether you are renting from an individual owner or a large property management firm, you may see a requirement to provide proof of renters insurance before you can finalize your lease and get the keys.
Read More: 5 Things To Consider When Moving Out On Your Own
It is also in the landlord's best interest to require tenants to have renters insurance. In the case of an unfortunate event on the property, the landlord is significantly less likely to be involved in a lawsuit over the tenant's damaged belongings or injuries. Even if the landlord is found by the court to not have a fault, any lawsuit is both expensive and time-consuming.
Benefits to consider
From a tenant's perspective, having renters insurance may distinguish the prospective tenant from others in the pool even if the landlord doesn't require it. Some other reasons to get renters insurance as a tenant include:
It might be a mandatory requirement of the lease contract
You have a lot of personal belongings at stake, especially valuable ones
Damage to your possessions may cause a significant financial hardship
It would be prohibitively expensive for you to pay for your own temporary accommodation
If any of the above describes your situation, then it is best to purchase renters insurance. A policy can be as low as the price of a few cups of coffee each month.
How do I purchase renters insurance?
While it may be tempting to search for the cheapest renters insurance policy that you can find on the market, it is not always wise to do so. With insurance, it is sometimes helpful to treat it as an investment rather than a sunk cost. This is because the cheapest policy may not always offer you the level of coverage that you actually need.
If you have already purchased insurance policies previously such as life insurance or car insurance from an existing provider, check with that provider to see if they have renters insurance available as well. For example, Square One Insurance has renter, condo, and home insurance options. That will generally be a good first step. However, it is recommended to benchmark that provider's offerings with others in the market.
Crunch the numbers: how much is your stuff worth?
When making these comparisons, it is best to first narrow down the list of options by understanding how much your belongings are worth. Then, narrow it down to policies that offer sufficient coverage for you to be fully reimbursed after an adverse event. Then, you are ready to start comparing prices among providers for the amount of coverage you need.
As a first step, understand the pricing and the type of coverage offered by each policy you review. Next, decide the particular criteria that is critical for you to have in a renters policy. A further consideration may also be the type of customer service offered by each provider. However, that is a secondary consideration that can come into play if and when you are choosing between two substantially similar policies from different providers.
Which provider offers the best value?
Once you have shortlisted the policies that match your particular criteria, then you can factor price into the equation to see which one offers the best return. Remember to look at the deductible as well. A cheaper price, aka the premium, doesn't necessarily mean a better policy. Compare the deductible amount of each shortlisted policy to evaluate whether you would rather pay a higher premium or a higher deductible.
Bonus: If you already have an existing insurance policy with a provider, ask the provider if there is a bundling discount available if you purchase renters insurance from them as well. This may enable you to save a few hundred dollars in monthly premiums.
Types of coverage
As previously mentioned, the type and amount of coverage varies from policy to policy and provider to provider. However, there are generally two types of coverage offered: (i) all risks or 'all perils', and (ii) specified perils (or 'named perils').
All risks coverage, aka 'all perils'
The all risks policy, commonly called 'all perils,' offers protection against the most comprehensive range of risks facing your property. Generally, it only excludes certain risks, which are non-covered events, that are explicitly listed in the policy contract. Naturally, given the wider range of coverage, 'all risks' policies are generally more expensive.
Specified perils coverage
On the other hand, a specified perils policy covers only adverse events that are explicitly listed in the policy contract. If your property suffers damage as a result of an event outside of these listed perils, the insurance company is not liable for any damages suffered. This type of policy is generally less expensive because coverage is limited to a few specific events.
Types of insurance claim payout options
When selecting a renters insurance policy, you also have to consider whether you want an actual cash value policy or a replacement cost coverage policy. How your claim is settled has an impact on the value and whether or not it's appropriate for your needs.
Actual cash value
With an actual cash value policy, the age of your personal belongings is factored into the calculations to determine their current value based on their condition at the time the damage or loss happened. This worth is typically calculated as the original cost of the item less depreciation, aka wear and tear. The upside of this type of policy is that the premium will usually be lower. However, you will also get a lower payout in case of an adverse event.
Replacement cost
On the other hand, a replacement cost coverage policy is more expensive from an insurance premium standpoint but offers a payout value that is equal to the cost of 'replacing' your lost or damaged item in the market today. For example, if you lost a $2,000 laptop in a fire, then the replacement cost coverage policy will compensate you with the funds to buy that same laptop or a comparable model again at today's prices.
What is not covered in renters insurance?
While a renters policy is intended to protect you from significant financial loss during adverse events, you should note that not every adverse event is covered. While some renters policies may have provisions for natural disasters, a standard policy often does not have these 'acts of God' as a covered event.
Acts of God
Some examples of these natural disasters referred to as 'acts of God' include earthquakes, floods, tornadoes, hurricanes, etc. Particularly, if you live in an area that is prone to certain natural disasters, don't assume your policy covers them. You should assess whether your renters insurance policy covers these disasters or not. If it doesn't, then it may be worthwhile to look into purchasing separate insurance for specific natural disasters.
Subletting and roommates
Other situations that are not generally covered by a renters insurance policy are subletting and damage suffered by any roommates. If you are subletting your place to someone else and there is damage done to their personal property, your tenant insurance policy will not cover it. The subletting tenant will be held accountable for their own damages in the absence of their own renters insurance.
Additionally, if you live with a roommate, the roommate must get their own tenant insurance policy. The insurance provider will not be liable to pay for damages incurred by your roommate. They will need to purchase their own policy.
Is renters insurance tax-deductible?
While renters insurance is tax-deductible as a business expense, that doesn't apply to a personal renters insurance policy for your primary residence. If you run a business out of your home though, you can claim part of the insurance costs to reduce your taxable income as a business.
Renters insurance in Canada: Is it worth it?
While renters insurance is not a legal requirement, many landlords require it as a condition of the lease. From the tenant's perspective, renters insurance is advantageous because it protects you from financial hardship. Typical policies provide coverage in case of an adverse event that damages your home or personal property. Some insurance companies specialize in this type of policy. Renter's insurance is also relatively affordable with monthly premium rates that can be as low as $10 – $15 a month. Therefore, a renters insurance policy offers substantial upside with only a limited downside.
[Offer productType="OtherProduct" api_id="64df73eb646f0366d002a012″ id="219520″]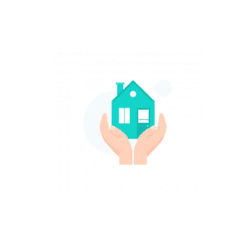 Get multiple home insurance quotes in minutes