The 15 Best Online Banks in Canada For 2023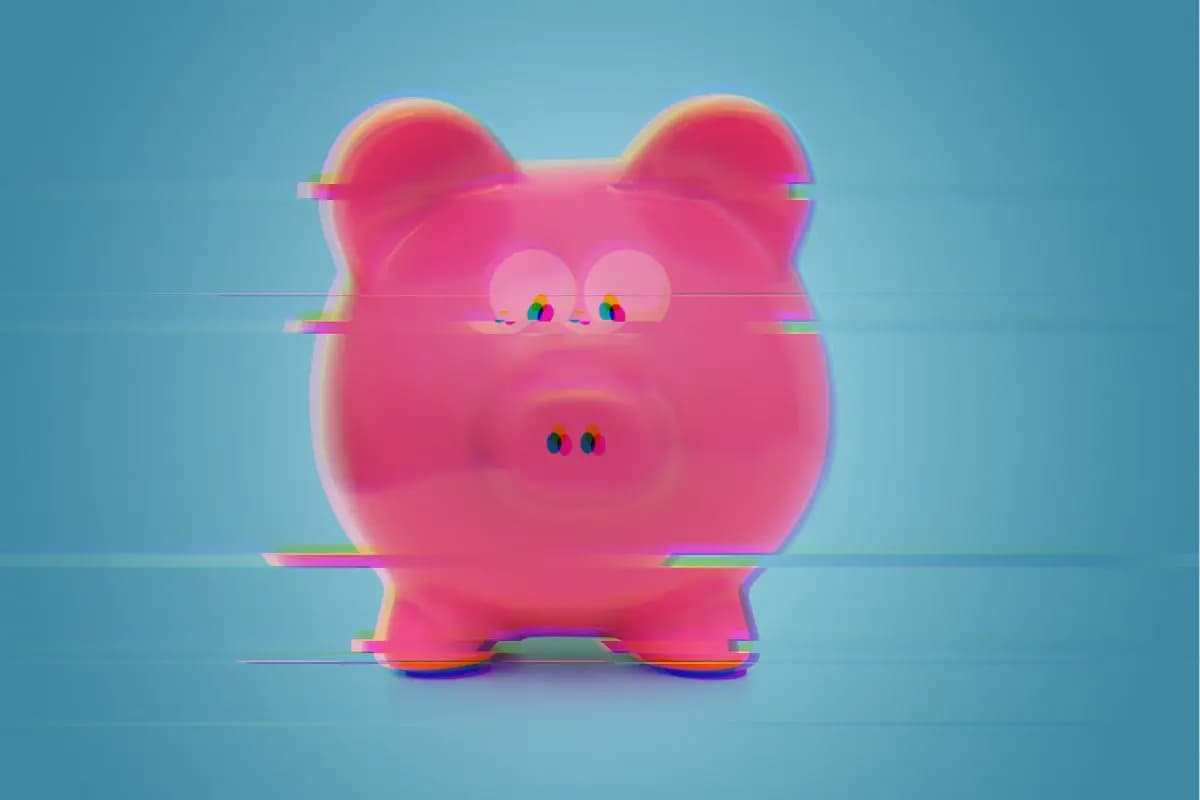 Online banks offer many of the same services that traditional banks do, like chequing and savings accounts, payment cards, daily banking transactions, and more – but at a fraction of the cost. They are digital-only institutions that do not have any physical branches. With lower operating costs than their brick-and-mortar counterparts, online banks are able to pass the savings on to us in the form of lower fees and higher interest rates on deposits.
More than that, online banks have consistently delivered out-of-the-box financial solutions that give Canadians more choice and better control over their money. But each one is unique, offering different features, benefits, and drawbacks to consider. To help you find the best fit for your digital dollars, we've rounded up the 15 best online banks in Canada.
The Best Online Banks in Canada
As we increasingly embrace digital solutions, online banks have emerged as a viable alternative to traditional banks. They offer better savings and innovative products to suit diverse needs in a modern economy. In no particular order, we've listed the top online banks in Canada, including their features, benefits, and user experience.
1. Neo Financial
[Offer productType="SavingsAccount" api_id="60fee79313fd2f260ff90749″ id="173809″]
Neo Financial is one of the best new online banks in Canada, launched by the founders of SkipTheDishes. It offers a hassle-free, convenient online banking platform and app that integrates seamlessly with their various offerings. Neo Money is a digital bank account that brings together the best features of a savings and chequing account. There are no monthly fees and offers unlimited free transactions with no minimum balance required.
Fund your account via Interac e-Transfer, direct deposit (such as paycheques), or by linking other bank accounts. You'll receive a 2.25% annual interest on your balance, which is calculated daily and paid out monthly. Want more interest on your savings? Neo recently launched a new high-interest savings account that earns 3.4% interest.
The Neo Money account comes with the Neo Money Card, a free prepaid Mastercard linked to your account that can be used anywhere Mastercard is accepted – online, in person, and abroad. Eligible card purchases earn an average of 5% cash back from Neo partners, with up to 15% cash back for each first purchase made at a partner merchant.
[Offer productType="CreditCard" api_id="6209e06d9c5f4c05c0de0111″]
Neo also offers two credit card options depending on your credit score: a traditional Mastercard and a Secured Mastercard, both offering the best cash back credit card in Canada. There is no credit check required for the secured credit card and the minimum security deposit is just $50, allowing Canadians with any credit score to access their services, except those from Quebec.
2. Tangerine
[Offer productType="SavingsAccount" api_id="5f0ede06d87b2e4502530013″ id="173710″]
Tangerine is probably one of Canada's best-known online banks, serving over 2 million clients across the country. They are owned by Scotiabank, a highly reputable Canadian bank, so you can trust their financial services.
Tangerine offers both chequing and savings accounts, credit cards, and investment accounts. Your chequing account comes with a free Visa Debit Card that you can use anywhere Interac and Visa are accepted, giving you easy access to your funds for transactions in-store, online, and abroad. Plus, you get free access to Scotiabank ATMs in Canada as well as those in Scotiabank's Global ATM Alliance.
Their no-fee daily chequing account is the most popular, which offers free daily banking transactions and they often offer aggressive promotional interest rates on the money in your account. The standard interest depends on how much money is in your account, but you can earn up to 0.10% annually. But recent promotions have offered rates as high as 6% for a limited time.
They also have five different savings accounts:

There is no minimum balance or monthly fee on any of their savings accounts. And with the tax-free savings account, the interest you earn won't be taxed. You can open an account online in minutes, and they will ship your card directly to your house. Tangerine bank accounts can be opened by any Canadian resident, regardless of which province you live in.
3. EQ Bank
[Offer productType="CreditCard" api_id="63d2cb6a18196b6d2e1928c2″ id="198047″]
EQ Bank is the OG online bank in Canada and is frequently touted as one of the best neobanks for savings accounts. It is the digital subsidiary of Equitable Bank, a Canadian bank specializing in residential and commercial real estate lending services. It launched a personal banking arm in 2016, which is EQ Bank.
EQ has various savings account options with no fees and no minimum balance requirements. It recently launched the EQ Bank Card, which is a reloadable prepaid Mastercard that can be used anywhere Mastercard is accepted. You load it by transferring money from your EQ account, allowing you quick and easy access to your money at any time. Unfortunately, the EQ Bank Card is not yet available in Quebec.
Most card purchases earn 0.5% cash back and you can withdraw money for free from any ATM in Canada. If the ATM provider charges a fee, EQ Bank will reimburse you. You can also use their online banking service or mobile app for most of your daily transaction needs and move money between bank accounts at other institutions.
Their most popular account is the EQ Bank Savings Plus, which is more like a blend of a chequing and savings account. It's free with no minimum balance requirements and allows for most types of transactions, including Interac e-Transfers, bill payments, mobile cheque deposits, and more. The account receives 2.50% annual interest which is calculated daily and paid out monthly.
EQ Bank is a fantastic option if you're looking for a way to earn high interest on savings on your nest egg or emergency fund. You can link your EQ account directly to your other bank accounts to easily transfer money between them. International money transfers are also inexpensive through Wise, which is accessible from your online banking dashboard.
Their other account options include:


4. KOHO
[Offer productType="CreditCard" api_id="604aaa18e770040140f2203e"]
KOHO is more of a financial tech company than an online bank, but it still deserves a spot on this list. They've partnered with Mastercard to offer the KOHO Prepaid credit card along with four different account options to choose from, each with different perks: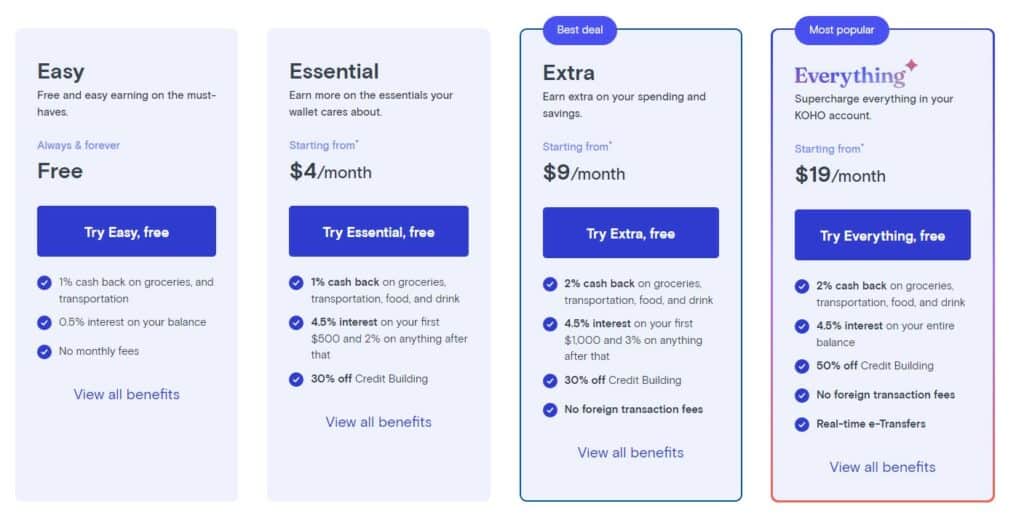 The Easy Plan is a free basic account that has no monthly fees and offers free unlimited daily transactions. With this account, your KOHO card earns a base 1% cash back rate on groceries and transportation and extra cash back at select partner merchants. A paid plan unlocks better features like higher cash back rates of up to 2%, as well as higher interest on savings of up to 4.5%.
The KOHO app also has a great savings feature called RoundUps. It allows you to round up your card purchases to the nearest $1-$10 and stashes it away for you. You can also have your paycheque deposited directly into your KOHO account or fund your account yourself from an external account. If you're looking to share finances with someone, KOHO also offers a joint account.
Because your KOHO card is a prepaid credit card, not a traditional credit card, you won't have to pay any interest, making it more like a debit card. There's no credit check required and it's accepted everywhere that takes Mastercard.
It's incredibly quick and easy to set up your KOHO account online or through the app, and you can link your account to your Apple Pay, Google Pay or Samsung Pay. KOHO is available for all Canadian residents.
5. Simplii Financial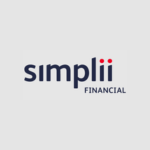 Simplii Financial is an online bank owned by CIBC, one of Canada's Big Six banks. It features no monthly or annual account fees, various account types to choose from, and unlimited transactions including e-Transfers. Since they are part of CIBC, you'll be able to use CIBC ATMs without paying any fees.
Simplii Financial offers a No Fee Chequing Account, High-Interest Savings Account, RRSP or Tax-Free Savings Account, USD Savings Account, and special banking offers for newcomers, students, and international students.
The chequing account comes with a Debit-Mastercard that you can use to shop online, in-store, and abroad. You can also set up direct deposits and overdraft protection. The interest rates for savings accounts aren't as high as some of the other online banks though.
However, they offer frequent sign-up bonuses such as high-interest periods or cash bonuses. Plus, unlike many other accounts, you don't have to lock your money away for an extended period of time to reap the benefits of your interest. The annual interest rate for savings accounts is tiered based on your balance and starts at 0.40%, calculated daily and paid out monthly.
Simplii Financial also offers eligible Canadians a personal line of credit and a Cash Back Visa Card offering up to 4% on eligible purchases. Residents of Quebec do not qualify for a Simplii Financial account, but all other Canadian residents do as long as they are of legal age of majority and have a Social Insurance Number.
6. Wealthsimple Cash
[Offer productType="BrokerageAccount" api_id="5f53d2134d1911503113cafa"]
Wealthsimple is a popular Canadian all-in-one investment platform that also offers a cash account for your daily banking needs. They have a range of different wealth management products, including a cryptocurrency trading platform, robo-advisor, stock trading platform, and a hybrid chequing/savings account called Wealthsimple Cash – all of which are bundled inside the Wealthsimple app.
There are no monthly account fees or minimum deposit amount to have a Wealthsimple Cash account. The money in your account earns anywhere from 4-5% interest, depending on how much money you have combined across Wealthsimple products.
Plus, you'll receive a prepaid Mastercard that you can use anywhere Mastercard is accepted. When you make purchases using your Wealthsimple Cash Card, you'll earn 1% back in cash, crypto or stock – your choice.
You can also link your card to your Google or Apple Pay and make purchases that way. It's incredibly easy to set up an account via the Wealthsimple app, and you can start using your account even before your physical card arrives. All Canadian citizens are eligible to open an account with Wealthsimple Spend & Save.
With a Wealthsimple Cash account, you can instantly send money to people in your contacts list, and they can do the same for you. It basically operates like a money transfer app, similar to Venmo or CashApp, which are available in the United States.
7. PC Financial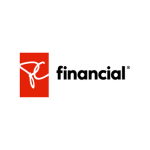 PC Financial is an online financial services provider owned by Loblaw Companies Limited – owners of the iconic Superstore. With no physical branches, PC Financial offers a digital-only banking experience accessible to Canadians nationwide.
They offer 3 different PC Financial credit cards that earn points toward free groceries and other perks. The PC Money Account is a digital chequing account that comes with a prepaid Mastercard which also earns PC Points.
The PC Money Account stands out as a unique banking solution, allowing customers to earn PC Optimum points on direct deposits, bill payments, and purchases with their PC Prepaid Mastercard. It's a great way to maximize rewards for free groceries while enjoying no monthly fees, unlimited transactions, and free Interac e-Transfers.
While you can withdraw cash from PC Financial ATMs for free and third-party ATMs for an additional cost, you cannot currently deposit cash or cheques into your PC Money Account. You can fund your account by eTransfer, linking an external account, setting up a direct deposit, or as a bill payment made through an account at another bank.
8. Alterna Bank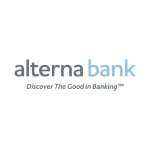 Alterna Bank is the digital subsidiary of Alterna Savings Credit Union, which is based in Ontario. They've been around for over 100 years and have won many awards, including The Best Bank for Millenials from The Globe and Mail and Best Personal Banking award from RateHub.
This online bank has everything: high-interest savings accounts, chequing accounts, mortgages, and investing products. Unlike most online banks, Alterna Bank happens to have two physical branches in Gatineau. That said, you can use thousands of ATMs in THE EXCHANGE Network surcharge-free, and even more in the American Allpoint Network.
Their chequing account, the Alterna No-Fee eChequing Account, offers no monthly fees, unlimited transactions, free Interac eTransfers and a 0.05% yearly interest rate on your balance. Their High-Interest eSavings account has a 2.25% interest rate with no minimum balance required, free transactions and unlimited Interac eTransfers. They also offer Tax-Free Savings Accounts and RRSP accounts. Applying for your online account only takes 5 minutes, and you can easily manage your accounts via their website or mobile app.
They are also one of the best online banks in Canada for supporting small businesses. They offer small business eChequing accounts, small business lines of credit, and payment processing using Mobile Pay. The Canada Deposit Insurance Corporation insures all eligible deposits. Alterna Bank accounts are available for all Canadian residents and come with a physical debit card.
9. Outlook Financial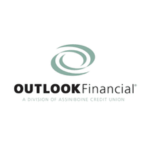 Outlook Financial is the digital arm of Assiniboine Credit Union Limited, based in Winnipeg, Manitoba. It's a smaller and lesser-known online bank, but that doesn't mean it's not a great option. They offer simple and straightforward high-interest savings accounts, retirement savings plans, a TFSA, and GICs for Canadians.
The high-interest savings account has no monthly package fee and no minimum balance, but as its primary function is as a savings account, you'll only get one free debit transaction per month and one free withdrawal from a credit union ATM. After that, it will cost $1.00 for every additional purchase or withdrawal.
The interest rate on the Outlook Financial high-interest savings account is 3.60%, which is higher than many other online banks and why it's worth opening an account with them. But don't expect to use this account as freely as a chequing account, as you will end up racking up fees if you're making lots of purchases, withdrawals and money transfers. Any Canadian citizen can open an account as long as they are 18 years of age.
When you open an account with Outlook Financial, you will also become a member of Assiniboine Credit Union. This membership gives you access to expert financial advice and a say in who is on their Board of Directors. The Deposit Guarantee Corporation of Manitoba guarantees all deposits, so you know they are safe and secure.
10. Motusbank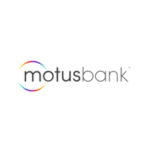 Motusbank is another online bank owned by a credit union. The digital arm of Ontario-based Meridian Credit Union was launched in 2019 to meet the demands of Canadians seeking convenient, low-fee banking solutions. They have a wide range of bank account options, including no-fee chequing accounts, high-interest savings accounts, mortgages, personal loans, and investment products.
Their no-fee chequing account requires no minimum balance and has free, unlimited transactions including Interac e-Transfers. Plus, your balance earns 0.15% annual interest and your first chequebook is free.
The high-interest savings account, TFSA, and RRSP all have a 2.50% interest rate, which is highly competitive with other online banking options. They also have frequent sign-up bonuses where you can receive higher interest rates for a set period.
With your Motusbank account, you can use ATMs in the Canadian EXCHANGE Network and American Allpoint Network, giving you free access to over 43,000 machines. Motusbank is not available to the residents of Quebec.
11. Achieva Financial 
Achieva Financial is another savings-only online bank account, which is owned by Cambrian Credit Union in Manitoba. Not only do they offer a TFSA, RRSP, and RIFF, but they also have a great high-interest savings account offering 3.60%.
There is no monthly fee for an Achieva account, no minimum balance required, plus you get one free transfer or pre-authorized debit per month. Remember, this is a savings account, so it's not meant to be used as a daily chequing account. They also offer GICs with tiered interest rates based on the term. At the time of writing, the best rate was 5.50% on a 1-year term.
You can make cash withdrawals via ATM at any machine in the Acculink Network in Canada without paying a surcharge. But for all other ATMs, you'll pay a $2 fee in Canada or $3.50 for international withdrawals. That's in addition to the base $0.60 ATM withdrawal charge. All residents of Canada can open an account with Achieva Financial.
12. Wealth One Bank of Canada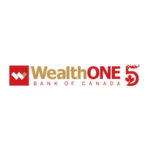 Wealth One Bank of Canada has positioned itself as the go-to online bank for those new to Canada, especially in the Chinese community. That said, they have online savings accounts that are great for all Canadian residents.
Their high-interest savings account, TFSA, and RRSP all offer a 3.65% interest rate, and they even have a business savings account with a 0.50% interest rate. There is no monthly fee or minimum balance requirements and free unlimited transactions to any linked accounts. To send an Interac e-Transfer to an unlinked account, you'll pay $1.50 per transaction.
They also offer GICs, residential mortgages (both fixed and variable rates) and commercial mortgages. Any resident of Canada can open a Wealth One Bank of Canada account as long as they are over 19 years old.
If you need help, you can book an appointment online, call them, or reach out by email. They have reps available in English, Mandarin or Cantonese.
13. Motive Financial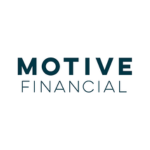 Motive Financial is the digital division of Canadian Western Bank and a member of the Canada Deposit Insurance Corporation. They offer chequing accounts, high-interest savings accounts, GICs, RRSPs and tax-free savings accounts.
The Motive Cha-Ching Chequing Account has no monthly fee, unlimited free transactions and free Interac e-Transfers. You'll also receive 0.25% interest on your bank account balance. You'll be able to withdraw from any ATM in The EXCHANGE Network for free and receive two free withdrawals per month from non-EXCHANGE Network ATMs.
The Motive Savvy Savings Account offers a much higher 4.10% interest rate on balances up to $5M. There's no monthly fee and you get unlimited transfers between accounts, free deposits, and two free withdrawals per month. You will pay a $5.00 fee for every additional withdrawal and $1.00 per Interac e-Transfer.
They have an easy-to-use mobile app where you can open your account and manage your finances daily. You can also use the app to track your account activity and access different financial calculators, like a retirement planner. Motive Financial is unfortunately not available to residents of Quebec at this time.
14. Manulife Bank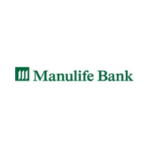 Manulife Bank is the online banking arm of The Manufacturers Life Insurance Company. They offer one of the most flexible online banking packages of any other competitor with their All-In Banking Package.
This package includes an everyday banking account, a savings account with 2.10% interest, travel insurance, and various savings tools. You get free Interac e-Transfers, unlimited debit purchases in Canada and free withdrawals from ATMs in The Exchange Network. There is a monthly fee of $10 for this entire package, but they will waive the fee if your closing balance is at least $100 higher than the previous month (which is a great incentive to save)!
If you're looking for an online savings account with a high-interest rate and aren't so concerned about daily transaction needs, then Manulife Bank also offers an Advantage Account. This account gives you 2.85% interest and free unlimited banking transactions if you keep your balance above $1,000.
For those wanting to bank in USD, they also offer a US Dollar Advantage account. You can open an account with Manulife Bank via their website or mobile app as long as you're a Canadian citizen.
15. ICICI Bank Canada
ICICI Bank Canada is owned by the prominent ICICI Bank Limited based in India, and ranks among the top four banks in its home country. While targeted to Canadian newcomers, it offers a comprehensive range of financial services available to almost anyone, such as: chequing and savings accounts, credit cards, investments, loans, and business banking accounts.
But guess what? This online bank also has physical branches in Calgary, Brampton, Mississauga, Scarborough, and Delta. Even though ICICI Bank boasts a brick-and-mortar presence in a few cities, it largely serves as an online bank for the majority of Canadians residing outside these major cities.
Their HiVALUE Chequing Account is a special online bank account offering a versatile everyday banking solution. Customers earn 0.15% annual interest on balances exceeding $2,500. A monthly charge of $9.95 applies, although it can be waived by maintaining a minimum daily closing balance of $3,000.
The HiVALUE Chequing Accounts also includes free online bill payments and a free first chequebook with 20 personalized cheques. For those seeking a savings account, ICICI Bank Canada's HiSAVE® Savings Account carries no monthly fees or minimum balance requirements and offers a competitive 1.25% annual interest rate.
These accounts can be opened entirely online from within Canada or abroad, catering specifically to newcomers from countries such as the USA, India, UK, Philippines, Vietnam, Germany, UAE, Bahrain, China, Hong Kong, Singapore, and South Africa.
Why should you use an online bank?
Because online banks are purpose-built for the digital age. Canada is pushing toward a cashless society, aiming to drop cash payments by 70% by 2030, according to Moneris. Without the need to deposit or withdraw cash, we don't necessarily need in-person bank branches anymore.
As a society, we are always seeking more convenient and cost-effective ways of doing things, including banking. Driving to your bank branch during their operating hours to pay bills, transfer money or deposit cash is a time-consuming hassle. As the saying goes, "time is money."
Online banks, also called neobanks, provide the convenience of banking from the palm of your hand via mobile apps or desktop online banking access. That means you'll never need to visit a physical branch.
You'll also receive better rates when using an online bank. This is because they don't have the same operating costs as physical branches. You can even find chequing accounts that offer interest!
Online banks use modern software that integrates with many other financial management apps and tools. This way, you can easily optimize how you manage your money and track your spending. On top of that, online banks are entirely secure. All deposits are protected by the Canada Deposit Insurance Corporation (CDIC), which is similar to traditional banks.
One of the downfalls of online banks is that you won't get the same level of personal service as you would with a traditional bank. Everything is digital, including their customer support. If you want to pull out cash, you will likely have to pay ATM fees since you'll be using ATMs tied to another banking network. But this may not be an issue if you don't use cash often.
Online banks in Canada: The Takeaway
As the demand for hassle-free, low-fee online banking increases, more great Canadian digital banking solutions are popping up. Here we've listed 15 of the best online banks in Canada so that you have many options to choose from and can pick the one that suits your needs.
Those looking for a daily chequing account would do best with banks like Tangerine, Motive and Alterna. And those looking for high-interest savings accounts should look at Achieva, Wealth One and EQ Bank.
FAQs About Online Banks in Canada
How to open a bank account online?
Opening an account with a Canadian online bank is quick and easy. Once you've chosen the best online bank for you (see above for 15 great options), you can head to their website or mobile app and apply. You'll need to be the age of majority in your province and have a Social Insurance Number (SIN) for most online banks. After you register, you'll need to verify your identity to activate your account. Once verified, you can begin funding and using your account. Some online banks will send you a debit card, whereas others don't offer a debit card.
What banks allow you to open an account online?
All of the online banks on this list allow you to open a bank account online. Some of Canada's Big Six banks also offer the convenience of opening an account online. Some notable examples include TD Bank, RBC, and BMO.
How to pay property tax through online banking?
Paying your property tax through online banking is done the same as sending money to anyone via your online banking. You'll need to set up your city as a payee via your online banking platform. When setting up the payee, choose the province associated with your bill. Then enter your city name as the payee, and you should see a dropdown that says your city name and 'tax' or 'taxes.' When it asks for your account number, enter your roll number, which you will find on your property tax account statement. From there, you can just transfer the money as usual, making sure to send the exact amount.
How to set up online banking for TD Bank?
TD Bank's online banking platform is called EasyWeb. It's easy to set up; you just need your TD personal banking details. Head to the TD personal banking page and click 'Register' under EasyWeb Online Banking. Then enter your details (including Access Card number), confirm your identity, choose a unique username and password, and you're good to go! 
Can you deposit a bank draft online?
Most online banking platforms will allow you to deposit a bank draft online by taking a photo of it with your smartphone or tablet and uploading it via their mobile app or online banking. Each bank is different, so check with the customer support of your personal bank to determine if you can deposit your bank draft through them.
How to pay Bell Internet bill through online banking?
To pay your Bell internet bill through online banking, you will need to set up Bell Mobility as a payee on your online banking platform. Search 'Bell Mobility' and then use your 14-digit customer identification number as the account number. Make sure that when you transfer the funds, you transfer the exact amount stated on your internet bill.
Do online banks have ATMs?
While online banks may not have physical branch locations, many of them have partnerships with established banks or ATM networks. This allows customers to access their funds and make withdrawals from a wide range of ATMs across the country without incurring additional fees.

For example, Tangerine allows you to access your money through any Scotiabank ATM in Canada. EQ Bank, on the other hand, allows you to use any ATM in Canada for free and will even reimburse you any applicable network charges within 10 business days.
How do online banks make money?
Online banks can earn revenue in a variety of ways. They may earn income from the interest charged on loans, credit card transactions, and fees associated with specific services such as wire transfers, foreign currency exchange, and overdraft protection. Some online banks may also earn income through investments and partnerships with other financial institutions.
Why do online banks have higher interest rates?
Online banks often have lower overhead costs compared to traditional brick-and-mortar banks. They don't have the expenses associated with physical branches and can operate with a streamlined infrastructure. This cost advantage allows online banks to pass the savings onto their customers by offering no-fee accounts, free transactions, and higher interest rates on savings accounts and other financial products.