KOHO vs Neo Financial: Who Wins the Battle for Your Buck?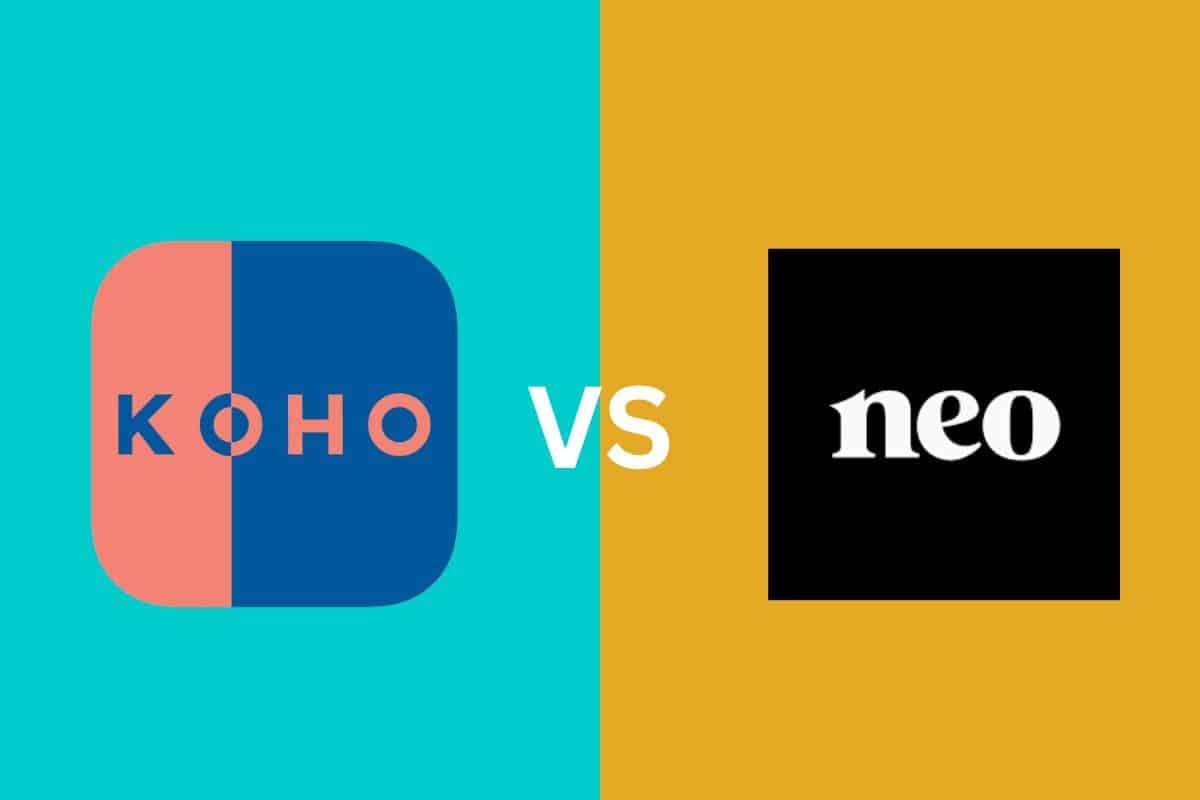 KOHO vs Neo Financial: which one is right for you? Both are Canadian fintech startups that offer out-of-the-box digital banking services. These two platforms are becoming increasingly popular among millennials and younger Canadians because they provide an alternative to traditional banking with no fees, a personalized user experience, and access to financial tools that help us better manage our money. In this article, we compare KOHO vs Neo Financial in terms of their features, benefits, pros, and cons to help you decide which one is better suited to your needs.
What is KOHO?
KOHO is a Toronto-based non-bank that offers an alternative to traditional banking. Founded in 2014 by Daniel Eberhard, KOHO launched a prepaid card linked to a mobile app in 2017. The company has since grown rapidly, with over 500,000 users across Canada. KOHO works in partnership with Peoples Trust, a bank that operates under federal regulations, to securely store the funds add to your KOHO account, which are also eligible for CDIC protection.
KOHO provides a mobile app and Prepaid Mastercard that allow you to quickly and easily manage your money on the go while earning bank-beating interest and cash back on purchases. KOHO's mission is to help Canadians achieve financial freedom by providing us with innovative tools and resources to take control of our money.
[Offer productType="CreditCard" api_id="604aaa18e770040140f2203e" id="144191″]
What is Neo Financial?
Neo Financial is a Calgary-based fintech company that offers a robust alternative to traditional banking. They aim to provide the best possible customer experience with their user-friendly app, rewards program, and no-fee credit card. The company was founded in 2019 by Andrew Chau and Jeff Adamson, who previously co-founded SkipTheDishes together. Since then, Neo has partnered with ATB Financial, one of Canada's largest banks, to keep your cash safe and eligible for CDIC protection.
Neo Financial also offers both a mobile app and desktop platform, as well as a Prepaid Mastercard that earns instant cash back on eligible purchases. The Neo Mastercard, which is a traditional credit card, offers unlimited cash back rewards with no annual fee. Neo strives to make banking simple, transparent and rewarding for Canadians by providing us with a personalized experience that we can tailor to our unique financial needs.
[Offer productType="SavingsAccount" api_id="60fee79313fd2f260ff90749″ id="173809″]
Prepaid credit cards vs traditional credit cards
KOHO provides a Prepaid Mastercard while Neo Financial offers both a Prepaid Mastercard, called the Neo Money Card, as well as traditional credit cards like the Neo Credit, Neo Secured Card, and Hudson's Bay Mastercard. What's the difference between a prepaid credit card and a regular credit card? 
A prepaid card is a type of card that you load with funds in advance and then use to make purchases until the balance runs out. With a prepaid card, you can only spend the amount that has been loaded onto it.
Because you're spending your own money, prepaid cards do not require a credit check, making them ideal for those with poor or no credit. However, using a prepaid card will have no impact on your credit score. Both the KOHO Prepaid Mastercard and the Neo Money Card can be used anywhere that accepts Mastercard – instore, online, and abroad.
A traditional credit card allows you to borrow money for purchases up to a certain limit, which you then pay back over time with interest. Unlike prepaid cards, traditional credit cards require a credit check and can impact your credit score if not used responsibly. On the other hand, a credit card can be a powerful tool to build or repair your credit score when used the right away.
Account features: KOHO vs Neo Financial
Both KOHO and Neo Financial offer a free deposit account with almost all the same functions as a traditional chequing and savings account.
The KOHO Easy Plan is a free basic account with no monthly fees and provides free unlimited transactions for most of your daily banking needs. With KOHO, there's no charge to pay bills, send eTransfers, withdraw from ATMs, shop online and abroad, buy crypto, fund your investment account, and more. You can also open a KOHO joint account with another person.
The Neo Financial Money Account is also free with no monthly fees and the same free unlimited transactions. But with Neo, you get the additional feature of being able to request money from your contacts. On the downside, Neo Financial does not currently offer joint accounts.
KOHO gives you the option to get a higher interest rate, earn more cash back, and access additional features by upgrading your account to a paid subscription plan. Neo Financial does not have paid plans and instead gives everyone access to the same account features and benefits.
In terms of accessibility, KOHO is app-based while Neo Financial offers a full-feature desktop platform in addition to their mobile app.
KOHO Prepaid Mastercard vs Neo Money Card
Both KOHO and Neo Financial offer a free prepaid Mastercard linked to your deposit account. When you sign up with either platform, you can order your prepaid card and get instant access to a virtual card while you wait for the physical one to arrive in the mail.
KOHO allows you to personalize your card by choosing from a selection of colour options. Neo Financial offers one standard card design.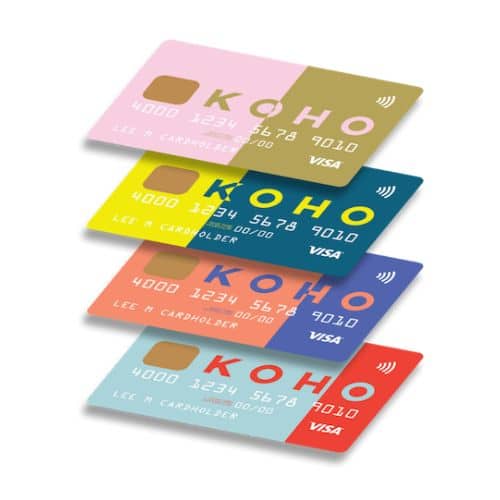 KOHO cash back
The KOHO Prepaid Mastercard (Easy plan) gives you 1% cash back on groceries and transportation, and you can earn up to an additional 5% cash back when you shop with a KOHO partner merchant. If you want a higher cash back rate and more eligible purchase categories, you need to upgrade to a paid subscription plan. Earned cash back is deposited into your account.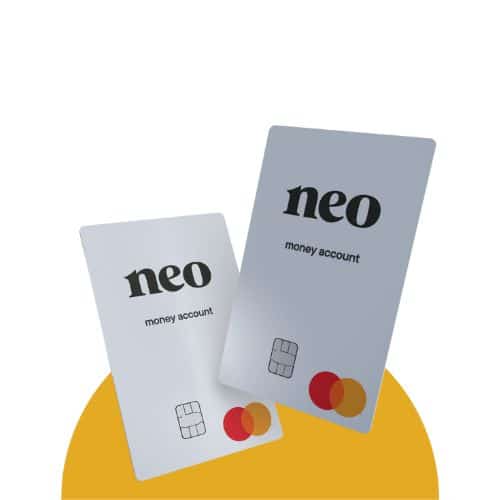 Neo Financial cash back
The Neo Money Card, on the other hand, offers a higher cash back rate and more eligible purchase opportunities. You can earn an average of 5% cash back when you shop with one of Neo's 10,000 partner merchants which include major gas stations, grocery stores, restaurants, gyms, as well as small local businesses near you. Plus, you get instant access to your cash back rather than waiting days for it.
Earning interest with KOHO vs Neo Financial
With the free KOHO Easy Plan, every dollar in your account earns 0.5% interest. If you want a higher interest rate you need to subscribe to a paid plan. Interest is calculated daily and deposited into your account monthly.
Neo Financial offers 2.25% interest on your deposits with no need to subscribe to a higher tier plan to get the more aggressive rate. Interest is calculated daily and deposited to your account monthly.
*Both KOHO and Neo Financial reserve the right to change their rates at any time without notice.
Savings features
Both KOHO and Neo Financial give you a personalized banking experience through their mobile apps, which allow you to track your spending, set budgets, create savings goals, and more.
The KOHO app offers a suite of tools to help you budget, save, build credit, and more. Savings features include:

The Vault: the vault serves as a savings account separate from the regular account linked to your prepaid card. You stash money away in the Vault that you don't want to spend, where it continues to earn 0.5-4.5% interest depending on your subscription plan.

Goals: the Goals feature allows you to set savings goals but amount, date, or both. You can track your progress and adjust your timeline and contributions amount as needed. Unfortunately, you cannot set up automatic transfers to move money into the Vault for you. You'll need to proactively do this yourself.

RoundUPs: the RoundUps feature lets you save money every time you spend. You can choose to round up purchases to the nearest $1, $2, $5, or $10. KOHO will automatically deposit the extra change into the Vault for you.
Neo Financial does not offer comparable features to level up your savings rate. There's no option to separate the money you want to save from the money you want to spend. Nor is there a comparable RounUP feature that lets you turn purchases into accelerated savings.
Instead, the Neo Money account itself can act as a "vault" to stash money away from your accounts at other financial institutions. You can do this by linking an external bank account and activating the Auto Save feature to automatically pull money from your linked account and deposit it into your Neo account.
Budgeting features
Both KOHO and Neo Financial allow you to set up automatic bill payments from your account using either your prepaid card information or your account, route, and transit numbers. This way, you never run the risk of forgetting to pay a bill that could hurt your credit score or cause your service to be terminated.
To help you stay on budget, both the KOHO and Neo Financial mobile apps give you real-time spending insights with a transaction history, balance updates, spending trends over time, and spending behaviour by category.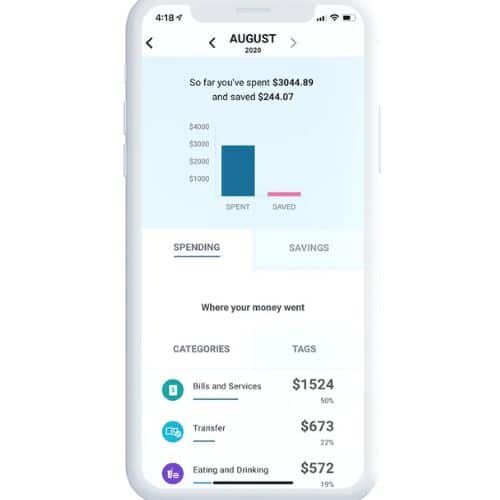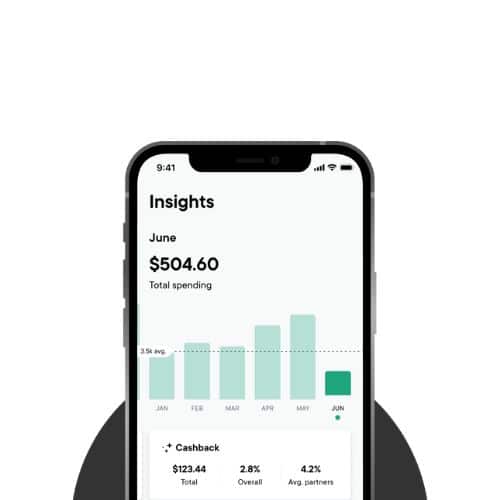 KOHO takes budgeting a step further by allowing you to create and customize your budget by inputting your net monthly income, fixed expenses, variable expenses, and target spending amounts for different categories. The app will track your activity and give visual cues, like a coloured-coded progress wheel, to help keep you accountable to achieve your goals.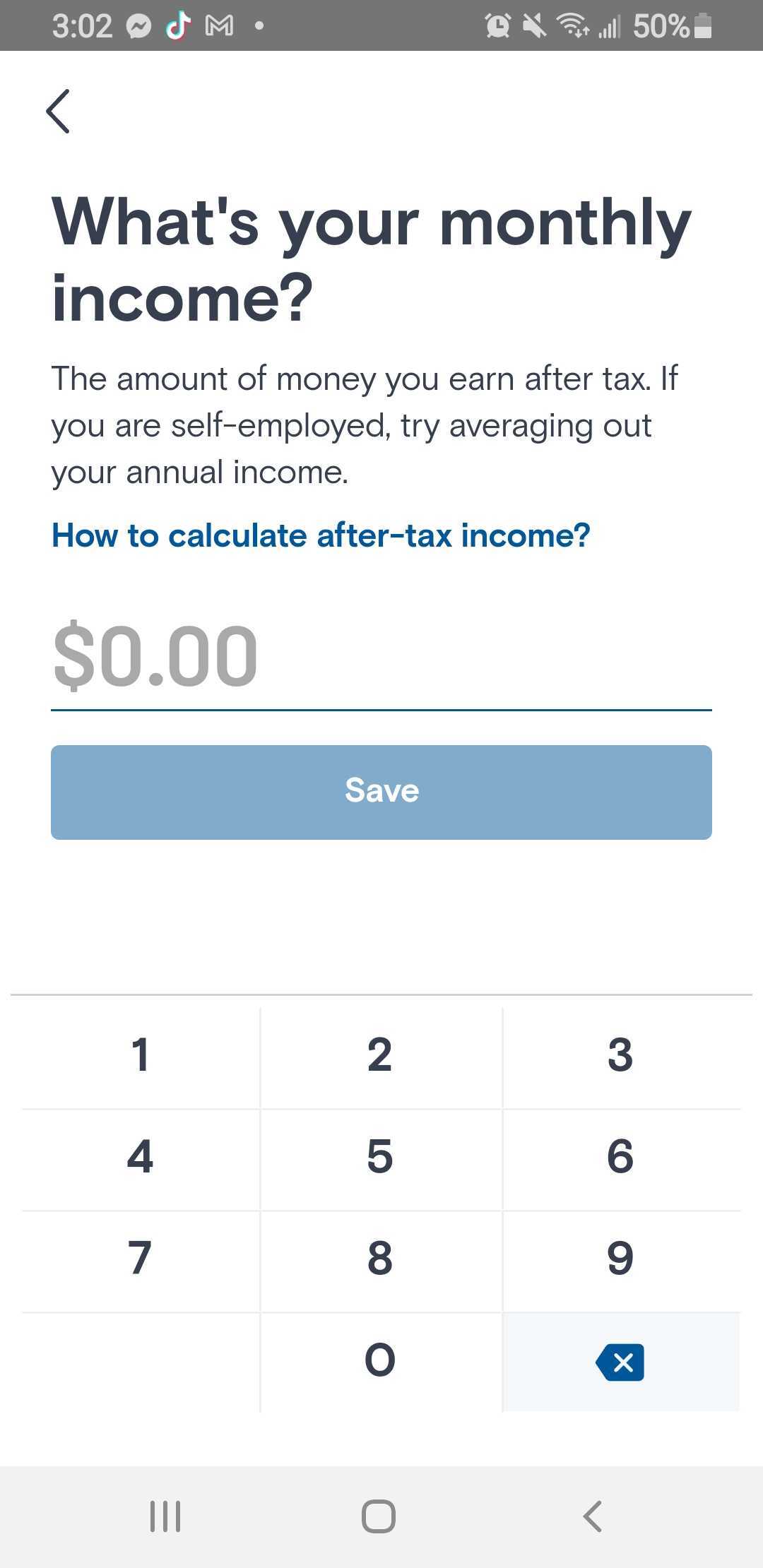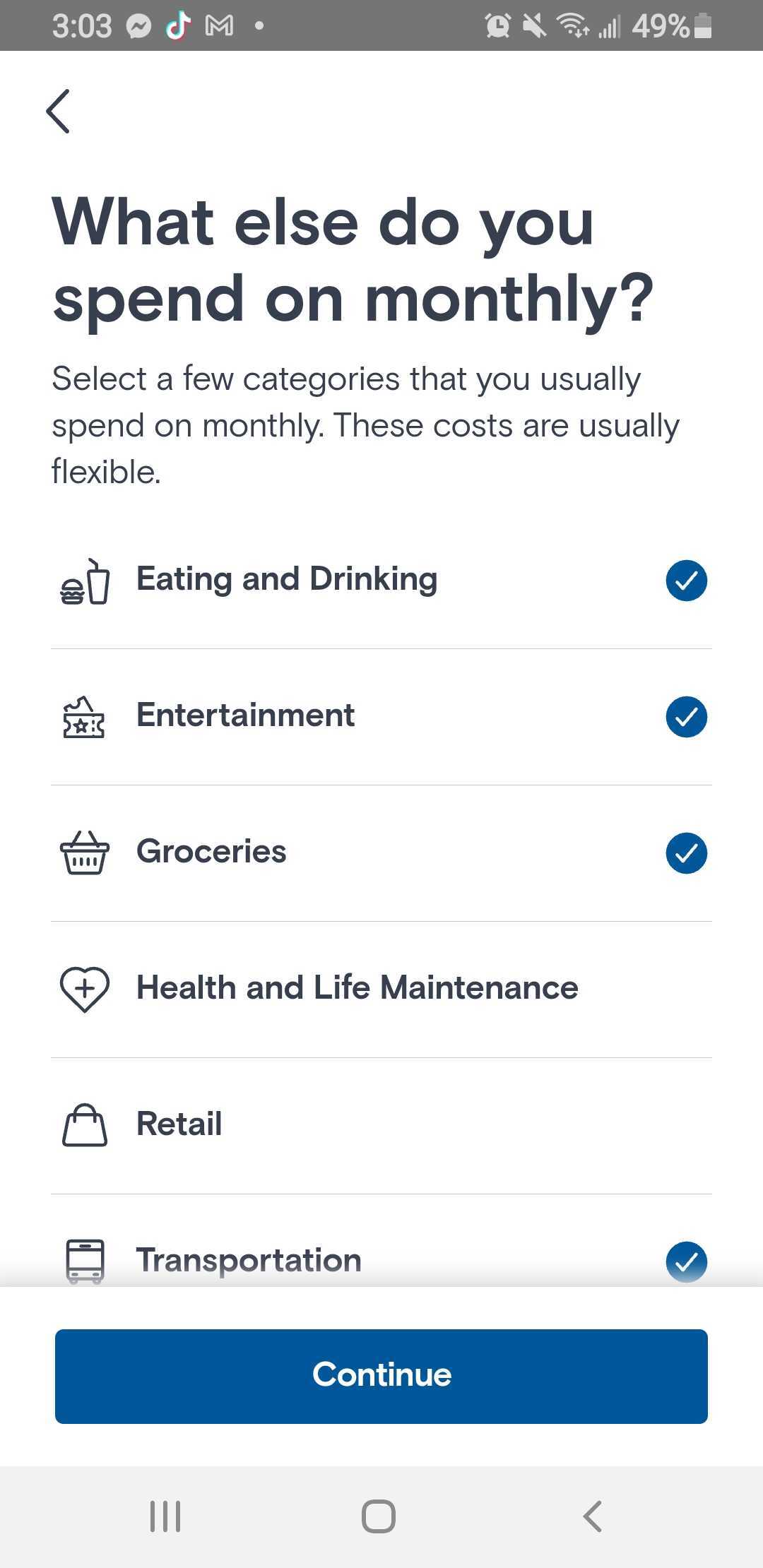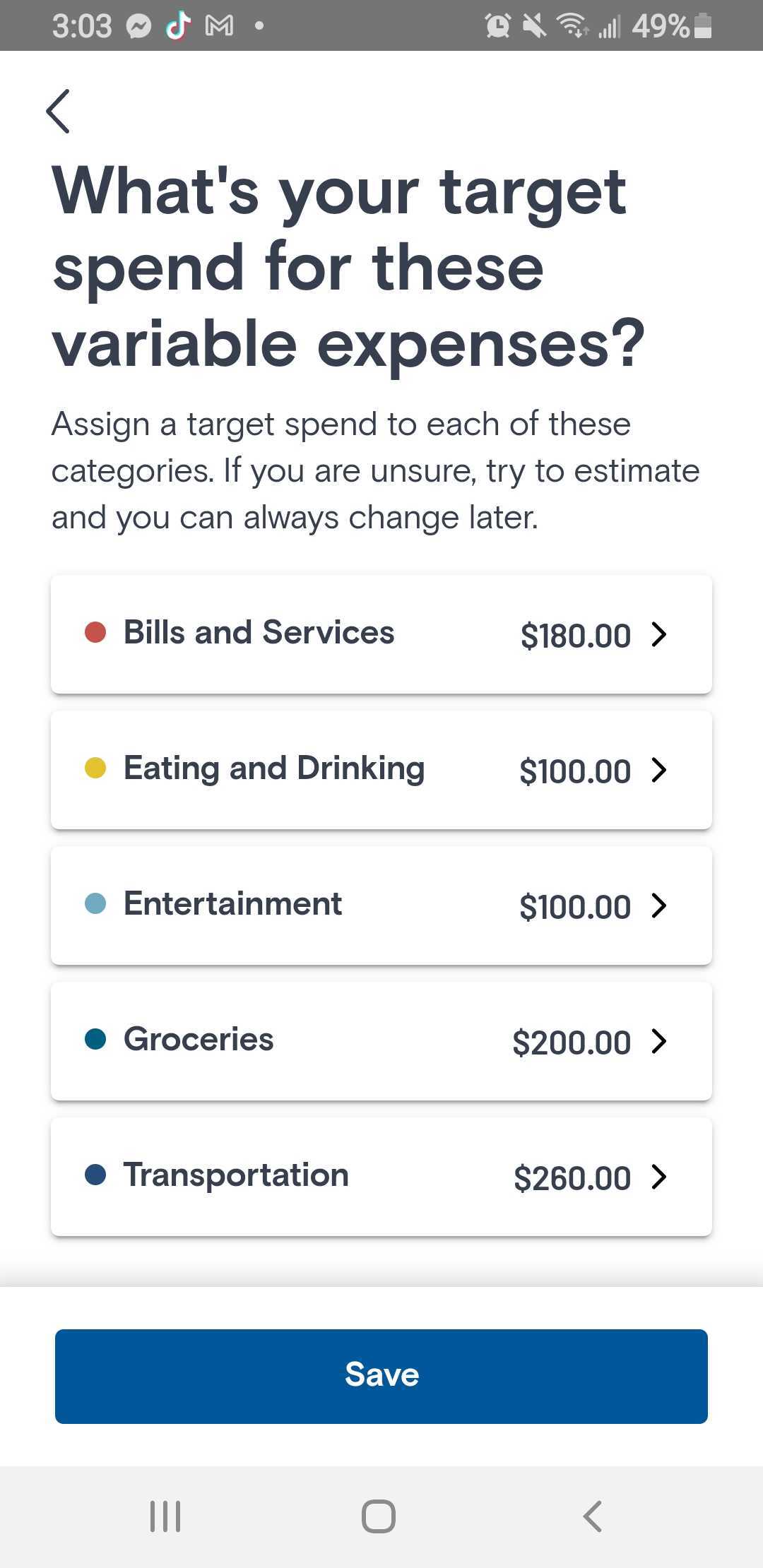 Neo Financial does not offer this kind of budgeting tool. Rather, you can use the Neo Money Account to support your budgeting goals by depositing only the amount of money you want to spend. Then, use the app insights to track and modify your spending behaviour.
Credit building features
KOHO offers a unique subscription plan called Credit Building that allows you to (re)build your credit score without a credit card or borrowing money. For $10 a month, KOHO Easy will open a tradeline on your credit file and report your monthly subscription payments to the credit bureaus. You can cut down this fee by 50 % if you subscribe to the Everything plan.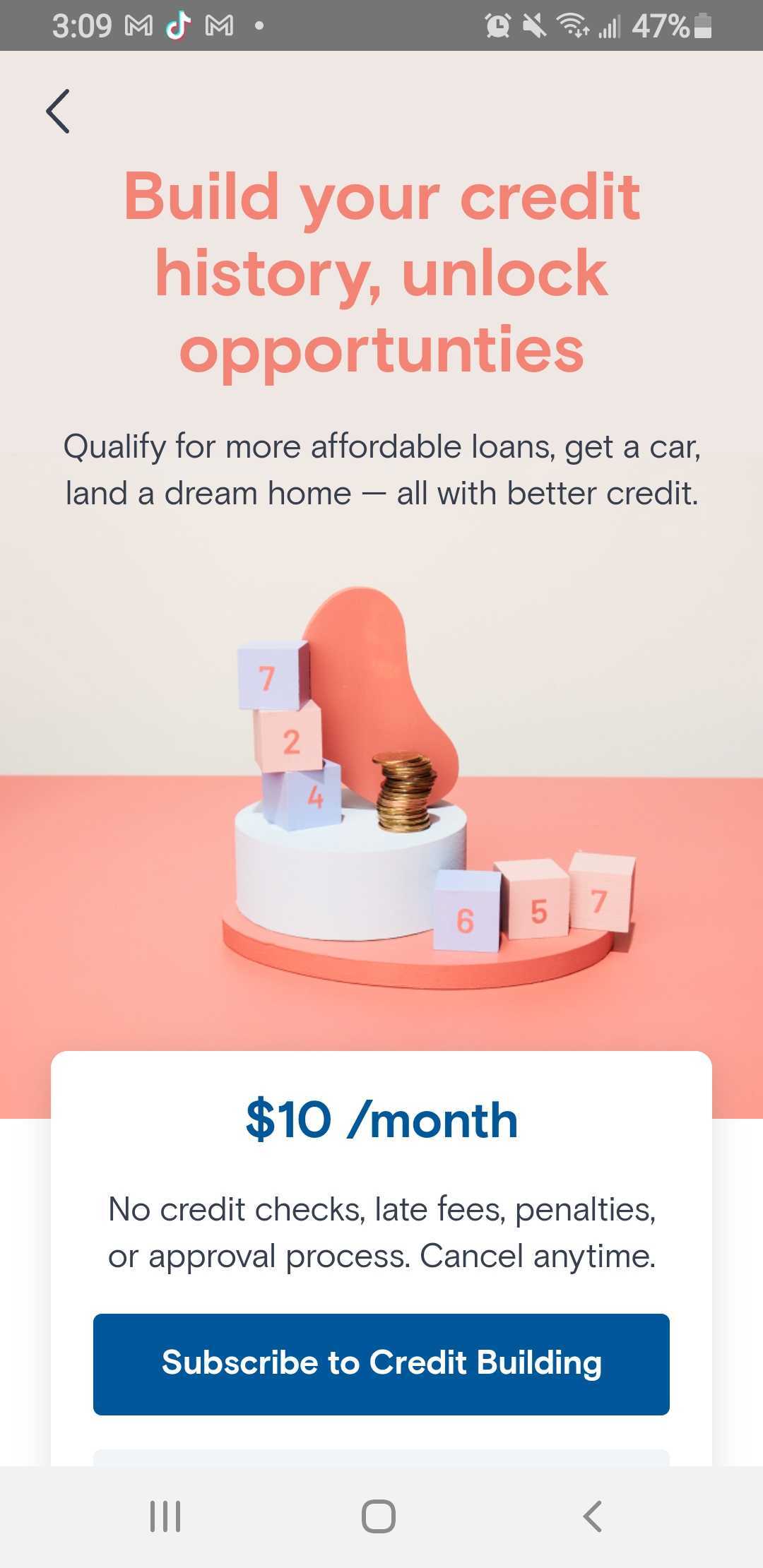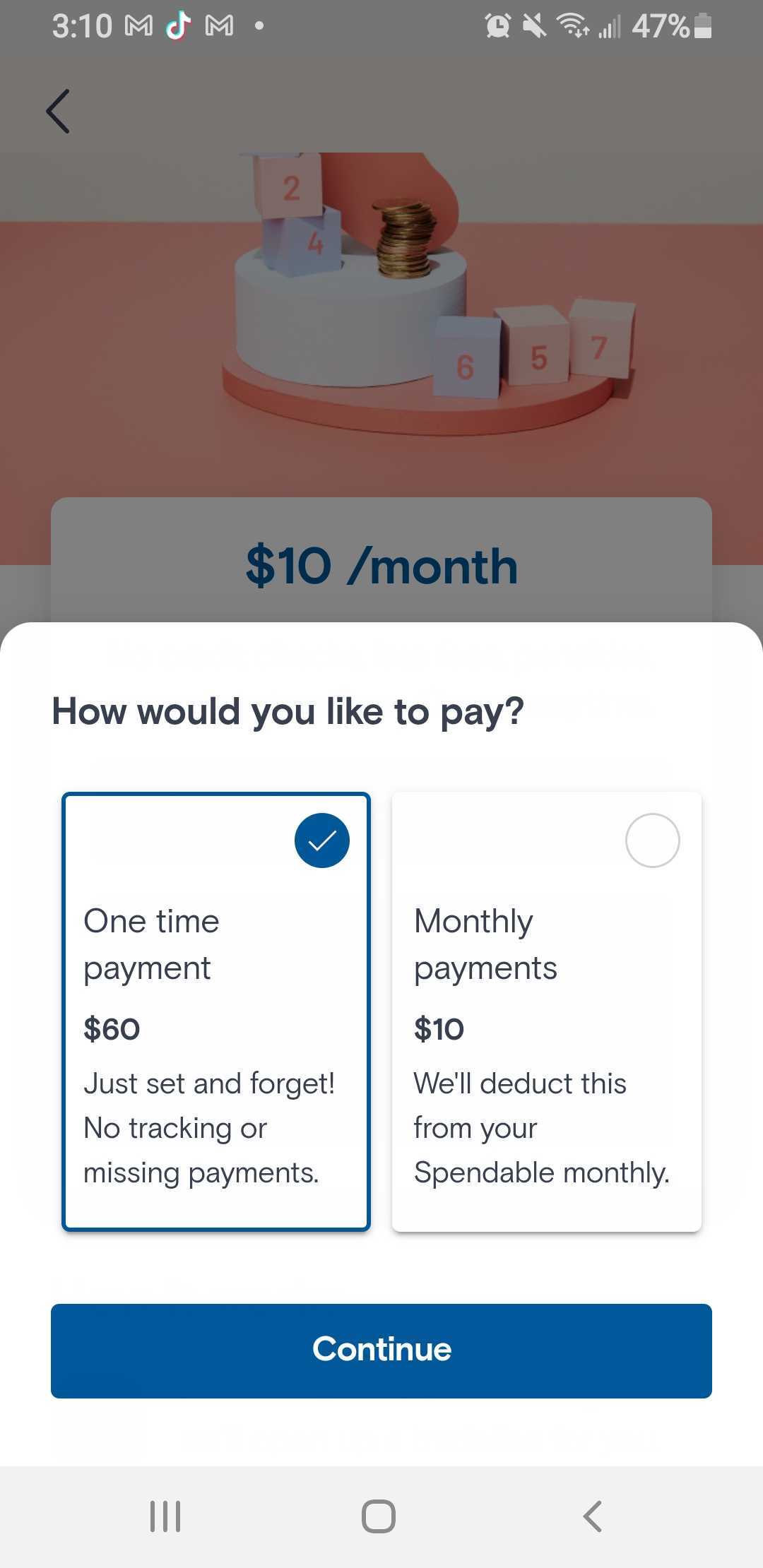 The plan runs for 6 months and you can choose to re-subscribe to continue building your credit. You also have the choice between a recurring monthly payment out of your KOHO account or pay the full 6 months upfront.
Neo Financial does not offer a comparable credit-building feature. However, Neo does offer traditional credit cards that can help build your credit when used properly.
The Neo Cash Back Rewards Mastercard requires you to apply and submit to a credit check. You can use the card to improve your credit score by paying the balance off in full every month before the due date.
If you have bad or no credit, the Neo Secured Mastercard offers guaranteed approval with no credit check, and a low minimum security deposit of just $50. The card limit is the same amount as your security deposit. You can increase your limit at any time by depositing additional security funds. Moreover, Neo Financial is now reporting live secured card transactions to TransUnion and all previous transactional history has been retroactively captured.
[Offer productType="CreditCard" api_id="6209e06d9c5f4c05c0de0111″ id="171391″]
Both Neo Financial Mastercards come with:
No annual fee
5% cash back on average at Neo partners
Up to 15% cash back for each first purchase at a Neo partner
0.5% minimum average cash back guarantee
Subscription bundles to customize your rewards & perks
Real-time spending insights from the mobile app
KOHO additional perks
KOHO offers additional perks such as overdraft protection and expert financial advice personalized just for you. These unique benefits set KOHO apart from Neo Financial and provide you with more opportunities to manage cash flow and crush goals on your terms.

KOHO Cover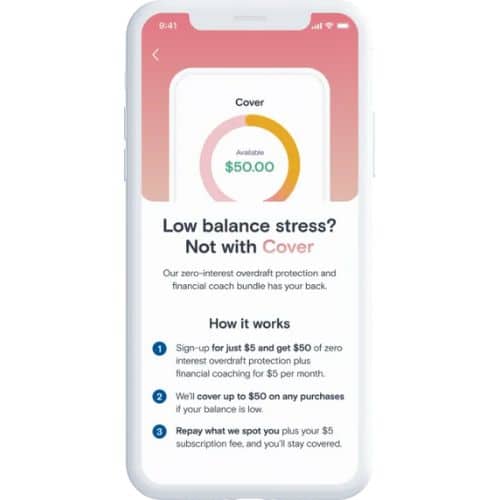 The Cover feature gives you extra wiggle room for unexpected expenses with interest-free overdraft protection. For just $5 a month, you can access up to $50 to cover surprise shortfalls in your budget.
There's no application or credit check, so there's no impact on your credit score to use Cover. Neo Financial does not offer a comparable feature.
Personal Financial Coach
With KOHO Premium, you can access professional financial advice at your fingertips with your very own financial coach! They're like personal trainers for your wallet, helping you make smart money decisions no matter where you are. Certified and experienced, they'll work with you to establish a budget, savings plan, and even offer tips on improving your credit score.
Plus, since your KOHO Financial Coach doesn't manage your money for you, you can trust their advice is unbiased and transparent. Think of them as a one-stop-shop to whip your money into shape. They teach you the skills to manage your own finances like a pro.
Neo Financial additional perks
Neo Financial offers unique services like an investing platform and a mortgage marketplace. These perks are not currently available with KOHO, making Neo Financial an attractive option if you're looking to consolidate your finances in one spot.
Neo Invest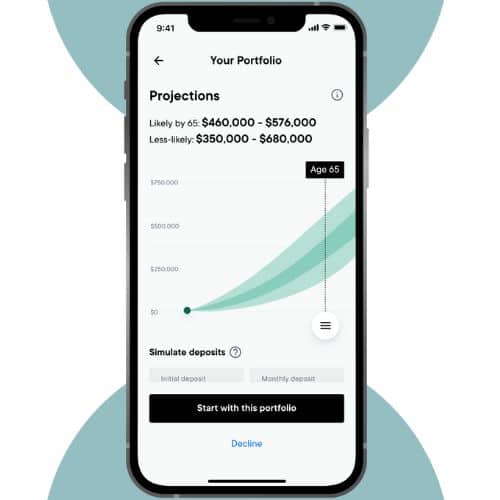 Neo Financial offers a new investing platform, called Neo Invest. It is designed to provide you with an easy and efficient way to invest your money in a diversified ETF portfolio that aligns with your personal values, goals, time horizon, and risk tolerance.
You can set up automatic contributions from your bank account on a regular basis and Neo Invest automatically rebalances your portfolio to ensure that it stays aligned with your goals. Fees are as low as 0.75% and the minimum amount to invest is just $1.
Neo Mortgage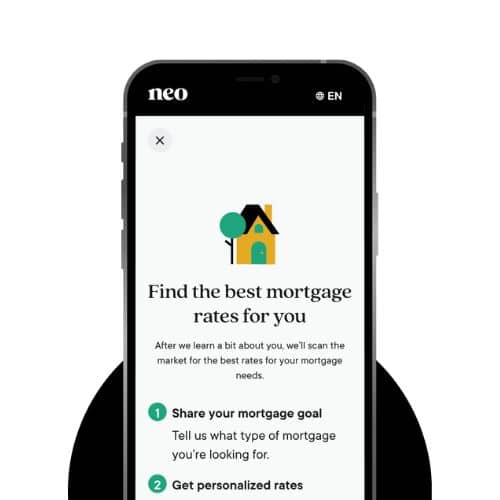 Neo Financial offers a digital mortgage platform, called Neo Mortgage that allows you to apply for, renew, and refinance a mortgage and complete the entire process online.
You can get pre-approved for a mortgage in minutes and receive personalized rates based on your credit score and financial situation. Once approved, you can confirm the details of the loan and sign the documents electronically without leaving the house.
What's the verdict?
Both KOHO and Neo Financial have their own unique advantages and disadvantages. KOHO offers more choices with account subscription plans, stylized prepaid cards, and in-app budgeting tools. You also get access to innovative features like the Credit Building program to improve your score without interest or debt. Plus, you have the ability to manage cash flow and avoid financial stress with Cover and Instant Pay.
KOHO is an excellent choice if you're looking for a quick and user-friendly way to save a ton of money on bank fees, especially if your banking needs are fairly straightforward. And KOHO is definitely the better choice for younger users and those looking to build their credit history without applying for credit.
[Offer productType="CreditCard" api_id="604aaa18e770040140f2203e" id="144191″]
On the other hand, Neo Financial provides a much higher interest rate on deposits than KOHO's top-tier plan, and without the need to upgrade your account. The average cash back rate is also higher and Neo's network of partner merchants is significantly bigger and more diverse. Their investing and mortgage services make it easier to manage your bigger financial picture from one platform.
Neo Financial is an excellent choice for those who need more robust financial services outside essential day-to-day banking. If you're looking to make your money work harder for you, then Neo Financial is the clear winner with a higher savings interest rate, better cash back rate, more partner merchants, and integrated investing and mortgage platforms.
[Offer productType="SavingsAccount" api_id="60fee79313fd2f260ff90749″ id="173809″]