The 10 Best Banks for Students in Canada in 2023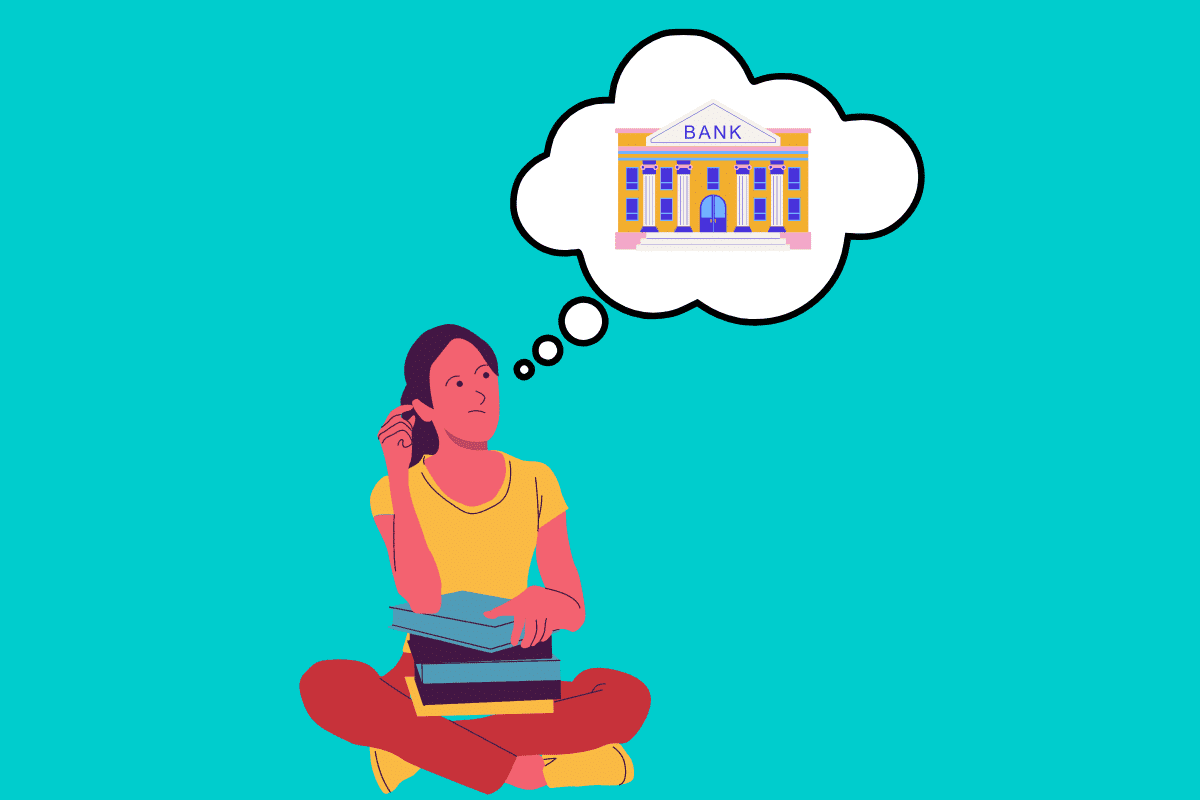 The best bank for students in Canada shouldn't just give you a free account with unlimited transactions, it should reward you too. Why? Because people rarely change banks, even when there are better deals out there. That makes you a prime money-making target for banks. They want to earn your business early and turn you into a lifelong customer, so make them work for it and compare chequing accounts before you make your choice. 
When you're a student, every penny counts, and so does your time! You might be a broke joke now, but you won't be for long and banks know it. Take this opportunity to save as much as you can and even earn some free stuff in the process. But there are so many options available for free or low-cost bank accounts for students. Which is the ideal bank account for you?
Worry less, study more. We've created a list of the 11 best banks for students in Canada, what they offer, costs to consider, and how to qualify.
Why do I need a student bank account?
By law, students are not required to use a student-specific account offered by a financial institution. But it's usually a good idea to take advantage of the special and short-lived perks they offer. Quick, while you still can!
Generally, most financial institutions have no monthly fees or minimum balance requirements on student accounts. In addition to free Interac e-Transfers and student-specific guidance, several provide sign-up bonuses in cash.
A student bank account enables you to own a student credit card and offers you access to various credit products (such as student loans). The banks may also give discounts on other financial products, such as credit cards, investments, insurance, and a lower borrowing rate because these accounts are specifically designed for students.
Finally, having a student bank account with a budgeting program can help you learn the fundamentals of financial management and responsibility.
In most cases, your student account can be immediately converted into a regular adult account once you have graduated. Most of the time, this comes with additional costs and fewer rewards. So do your homework before this happens and get a better deal from one of the best banks for students in Canada.
The best bank for students: what to look for
Identifying the best bank for students in Canada begins with knowing what you want and need from your banking experience. Students in Canada should consider the following before opening a bank account:
Fees & transactions
If you're the average student in Canada, your income is probably pretty low. Every penny counts so you don't want to spend more money than you have to. When looking for a student account, ensure it has a low or no monthly account fee. You also want to understand if there are any unlimited transactions or not, why types of transactions are included, and how many. If transactions are not unlimited, how many are allowed per month and how much does each one cost?
For students with little financial resources, even paying $40-$50 in annual banking fees is an unnecessary burden. That same money could help go towards a textbook or even be invested.
Savings accounts & interest rates
If your parents routinely give some sort of allowance to help pay for the cost of living and college expenses, an high interest savings account is a smart financial move. You may need to consider other aspects beyond just interest rates when choosing a bank account.
If your income and/or allowance disappears from your account several days after it is received, it makes more sense to focus on the cost of fees and transactions. Transfer fees, time constraints, and the ease with which money can be transfered from one bank to another are essential considerations for international students.
Low or no minimum account balance requirement
If you maintain a minimum balance of $3,000, your bank may not charge you a monthly service fee. While these deals could be alluring, the monthly fee kicks in if your balance falls below the required minimum for even one day.
The best bank for students should offer a student account that does not require a minimum balance. Keep in mind, there are many online-only neobanks that offer virtually free accounts with no limit on certain types of transactions. Because an account is called a 'student' account, doesn't mean it's the best one for your needs.
Essential features
Choosing a bank account is an important decision since you want to be able to manage your money effectively. For instance, it ought to have minimal or no transfer costs, allow you to pay your educational expenses and support things like education grants, scholarships, and student loan-related transactions.
Interac eTransfers & other types of transactions
It is to your advantage to have free unlimited transactions like Interac eTransfers. You should also consider a high debit card transaction limit that is as high as possible and as frequent as possible to cover big things like paying tuition, purchasing books, and other incidentals. It would be best if you were allowed to conduct as many online transactions as possible without being charged a fee by your bank.
ATMs: access & use
One of the crucial factors is how easily you can find an ATM for the bank where you have your student account. So, you must ask whether your bank's ATM network is free, easy to use, and easily accessible. The best bank for students should offer accessible ATMs with minimal or no fees.
Sign-up bonus
Banks often provide new customers with a sign-up incentive to encourage them to open an account. Your college campus is a gold mine for banks advertising aggressive sign-up offers, so take advantage of it.
The best banks for students should offer a generous sign-up bonus for an account that already has all the features you need. You won't find it at every bank, but it's a nice perk to be on the lookout for.
Credit cards & credit score
Student credit cards can be a powerful tool, but they come with great responsibility. It's essential to keep this in mind before you apply for one. There is a right and a wrong way to use a credit card to build credit, and the latter could have serious long-term consequences that hold you back from things like getting an apartment or even your dream job.
If you start using a credit card from a young age, you're more likely to develop excellent spending habits and a strong credit score. Additionally, search for extra features like cash back in the categories where you spend the most money.
The 11 best banks for students in Canada
Your next step should be to compare different banks in Canada to see which ones meet your specific needs. Here are the 11 best banks for students in Canada: 
1. EQ Bank's Savings Plus Account: Best for earning interest
[Offer productType="CreditCard" api_id="63d2cb6a18196b6d2e1928c2″]
A Canadian Schedule 1 bank, Equitable Bank is the parent company of EQ Bank. The Savings Plus Account now provides all the features you're looking for, including a bank card.
The EQ Bank Savings Plus Account offers a competitive interest rate if you need a safe place to store your money, which is a huge pro. Here's an interesting hack: Keep the money from your student loans or any other funds in the Savings Plus Account at EQ Bank, where it can grow rather than sit in another account and not earn anything. Then transfer it to some different bank account when required. This will help any interest you may have to pay on a student loan.
2. BMO Student Chequing Account: Best for cash back

By choosing BMO Student Performance Chequing Account, you get unlimited transactions and electronic transfers. This bank has around 900 branch locations and 2,200 BMO ATMs across the country. Depending on where you go to school, you should be able to find a BMO ATM close to you.
To qualify, you must be a student at a full-time university, college or registered private vocational school. If you are opening an account online, you have six months to bring proof of your registration of student status to any branch of BMO. Medical and dentistry students can take advantage of BMO's specialty accounts, which offer student loans tailored to their needs.
As long as you are in school and up to one year after graduation, there will be no monthly fees charged to your BMO student chequing account. A student chequing account with BMO offers a $203 benefit in monthly fees.
BMO also offers tips for students. For example, they can help you build your credit with a Student BMO cashback Mastercard and credit line. With this credit card, you can earn up to $125 cashback in the first three months of use.
3. Scotiabank Student Banking Advantage Plan: Best for Scene+ rewards
[Offer productType="CheckingAccount" api_id="5f0888f22925ca473cfc9c9a"]
The no-fee Scotiabank Student Banking Advantage Plan allows for an unlimited number of transactions and Interac eTransfers. In addition, you'll have access to over 4,000 branches and Scotia ATMs around the country with this account type.
A student must be enrolled full-time in a post-secondary institution to qualify for the Student Banking Advantage Plan. This account is also open to students from Canada or the United States enrolled at a university or college in either country.
Students can earn Scene+ points and redeem them for movie tickets, dinning, shopping, travel and more. Earn points just by using your Scotiabank student account in the same way as other Scotiabank accounts. With the Scotiabank Scene+ Rewards program, you earn points on everyday purchases. An easy way to get these points is to use your Scene Visa credit card.
If you are into investing, Scotia offers a 50% discount from standard commission pricing. You also get 20 free trades (stock or ETF) on the mobile app in your first year and 10 free trades every year after. If you are planning to make more trades, compare canadian online brokers.
When you're no longer a student, your Student Banking Advantage Plan will be automatically converted to a Preferred Package on December 1 of your graduation year. For the first 12 months this account will have $0 monthly fees. After that pediod, consider switching to Tangerine for a free account. Tangerine is an online-only bank owned by Scotiabank.
4. CIBC Smart Account: Best for students graduating at age 25 and up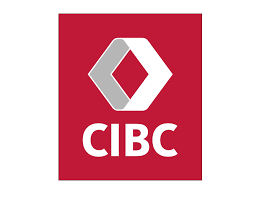 Students can open a Smart Account with CIBC. It is a free checking account that allows for unlimited transactions and unlimited e-Transfers through Interac. That's a beneficial account that eliminates the need to keep track of your number of transactions. Transactions should not be one of the many things you must keep track of. Your focus should be on studying as much as you can.
The CIBC Smart™ Account for Students is especially designed for students who will be graduating at age 25 or up. Plus, you retain all the benefits of an account with unlimited day-to-day banking for up to six months after graduation. After that, your account will become a regular CIBC SmartSteps account.
Students currently enrolled in an accredited institution, college, or CEGEP are eligible to open an account. Moreover, students can access their CIBC accounts at over 1,100 branches and 4,000 CIBC ATMs. You also enjoy one free non-CIBC ATM withdrawal (in Canada) per month. This account is open to Canadian and non-Canadian students, regardless of nationality.
In addition, CIBC often comes up with welcome offers for new customers. You can also become a member of the SPC+ program. It allows you to save up to 30% on over 450 leading brands in fashion, technology and more. SPC membership (Studen Price Card) is included in the CIBC Smart Account. You can take advantage of discounts, competitions, and other promotional incentives for services or goods at merchants across Canada while saving the $10 SPC membership cost.
When you're no longer a student, consider switching to Simplii Financial for a free account. Simplii Financial is an online-only bank owned by CIBC. 
5. TD Student Chequing Account: Best if you are not a post-secondary student yet!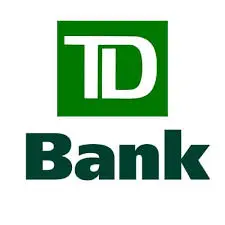 A student chequing account at TD is free. It offers unlimited free transactions per month and Interac eTransfers for students. While the interest rate is low at 0.01%, it's one of the few student accounts that even pay interest. TD Bank has more than 1091 locations in Canada and over 3000 ATMs. Each ATM withdrawal from a machine not owned by TD Bank costs $2.
Its most surprising feature is that you can open this account without being enrolled in a post-secondary institution! In fact, even if you're in high school, you can open an account with no monthly fee. But, once you turn 23, you should show proof of full-time enrollment in a post-secondary program. This is to keep your account.
In addition, TD offers an easy-to-use mobile application. It allows you to view your account, make transactions and access a tool that allows you to track your monthly spending and improve your spending habits.
The credit line for students is considerable, especially for certain study programs. Full-time and part-time students can qualify for up to $20,000 over 4 years, bringing the total to $80,000. If you're studying for a professional or graduate program, you can qualify for more. For example, you could qualify for up to $350,000 for a graduate dental or medical program.
A few TD credit cards have no annual fees, making them ideal for students. Some offer cash back and others offer TD reward points. Certain TD credit cards even have perks for Starbucks and Amazon lovers. Visa-Debit is available on the TD Access Card, their standard debit card, for online and in-store purchases.
6. RBC Advantage Banking for Students: Best for getting a virtual Visa Debit card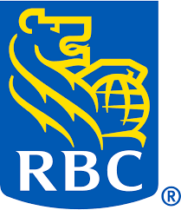 RBC Advantage Banking for Students is a free account with which you can make as many debit transactions in Canada as you want. In Canada, RBC has the most expansive network of bank branches and ATMs. You should be able to easily access an RBC ATM no matter where you go to school.
RBC has a unique app for students that emphasizes e-Transfers, customization, and a more straightforward understanding of banking jargon.
With this plan, each year, you get up to $48 rebate on the annual fee of an eligible credit card. Furthermore, if you prefer to purchase online, RBC can give you a virtual Visa debit card. When something happens that prevents you from having enough funds in your account, your first NSF fee will be rebated each calendar year.
7. Tangerine Bank: Best for lasting low fees
[Offer productType="SavingsAccount" api_id="5f0ede06d87b2e4502530013″]
Scotiabank's online banking division, Tangerine, is the most well-known digital bank in the country. This account isn't advertised as a student one but offers many of the same benefits. You won't be charged a monthly fee because it's free. One chequebook is provided without charge, and additional ones cost $50.
In addition, it offers more features than most student accounts, such as bill payments, unlimited debits, pre-authorized payments, Interac e-Transfers, and email money transfers.
Since Scotiabank owns Tangerine, its ATMs are available to you fee-free and without any restrictions. You'll be able to use 3,500 free Scotiabank ATMs in Canada and 44,000 worldwide, thanks to Scotiabank's Global ATM Alliance. You might not even need an ATM since free mobile cheque deposits are another perk.
Additionally, you can apply for the Tangerine credit card, which doesn't have an annual fee and gives limitless 2% cash back on purchases in up to three categories. You earn 0.50% cash back on all other purchases.
8. Desjardins Student STRATEGIC Account: Best for earning youth dividends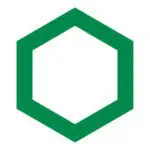 The Desjardins Student STRATEGIC Account is only for university students in full-time programs. If you're a student, you'll be happy to know that you can earn interest based on your account balance. In fact, like a savings account, you make money based on your savings. As with the other accounts mentioned above, there are no monthly fees and transactions are unlimited. If you are still under 18 years of age, you are also eligible to youth dividends (up to $25/year) that would be paid in this account.
9. National Bank Student Chequing Accounts: Best for a customized account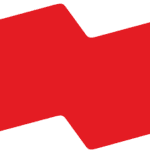 Yes, you read that right. There is a large offer of National Bank student accounts. Indeed, the institution offers different advantages and accounts according to your student profile. For instance, there are no fixed monthly fees. You can also get a Platinum Mastercard credit card and enjoy privileges normally reserved to people with higher income.
For example, the Connected plan is free for anyone between 0 and 24 years old. Once you are on the National Bank's student benefits page, you can indicate your field of study in order to access the special features available to you. You can customize your products according to your preferences and priorities.
10. CW Canadian Western Bank Student Account: Best for students living in Alberta, BC, Saskatchewan or Ontario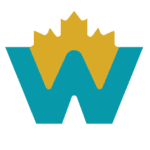 Again, an account with no monthly fee and unlimited transactions! However, there is a non-EXCHANGE Network ATM withdrawal fee of $1.50 per transaction. You also get free Interac e-transfers. The Canadian Western Bank CWB Student Account is for students who are enrolled in a full-time post-secondary program and reside in Alberta, British Columbia, Saskatchewan or Ontario.
What did you learn?
Since everyone has different banking needs and goals, their definition of the best bank for students in Canada could differ. However, lists such as these are super helpful to compare banks and narrow down the right one for you.
Many of the banks mentioned above offer free banking for students. Most of them offer perks like credit cards and sign-up offers. So, you can select the one that best suits your needs and delivers the best value for your money.
Even though you won't be able to use your student bank account after you graduate, you should still make the most of the opportunity while you still have it.
FAQs on student banking
Can an international student open a bank account in Canada?
Yes, you can open a bank account in Canada if you are an international student. You are eligible to most of the accounts offered to Canadians. You may need proof of registration to a full-time program, pieces of identification (ID) such as your passport and a study permit to open a bank account in Canada.
Do student loans go directly to your bank account?
It depends on the loan! Most provinces electronically transmit loan money to the school. This includes Nova Scotia, New Brunswick, Newfoundland, and Ontario which use electronic loan communication. Once your school fees are paid, the remainder of your student loan money will be direct deposited into your bank account. Private loans usually go straight to your bank account.
Can I have two student bank account?
You are not supposed to have more than one student account at the same bank. However, you can compare Canadian chequing accounts and open up as many as you want at different financial institutions. If you do this to take advantage of two different welcome offers, be careful not to forget about one of those accounts and end up paying fees.