The 10 Best Banks and Credit Unions in Alberta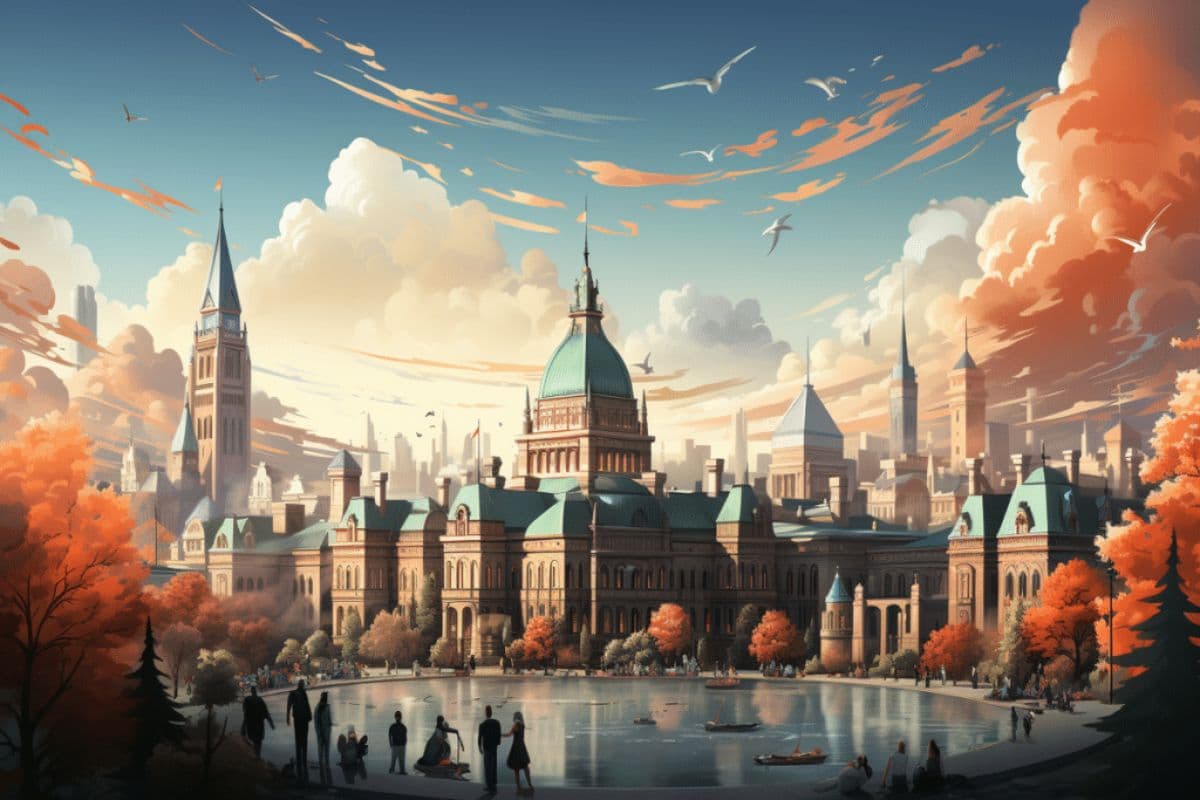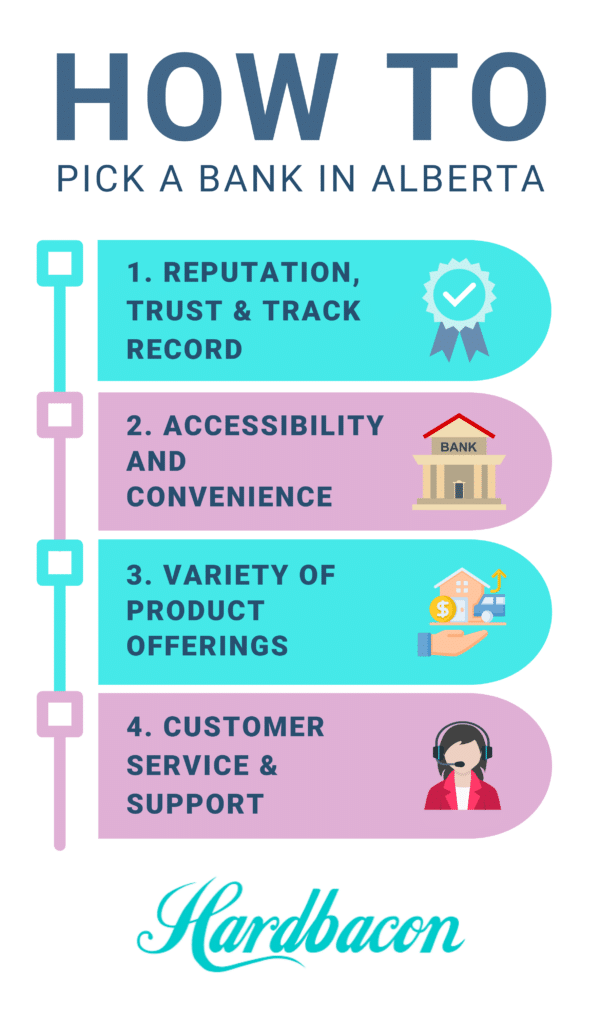 When selecting the right bank to partner with, making the right choice can be a daunting task. Perhaps you seek an all-inclusive banking solution covering chequing, savings, investments, and credit cards. If so, the decision-making process can become even more difficult. That's where our review comes in.
Hardbacon has thoroughly examined most of the banks in Alberta. We have meticulously evaluated them using a combination of factors, including their product offerings, rates, and customer service. In our pursuit of finding the best bank in Alberta, we have featured three of Canada's Big Banks. Next, we looked at several intriguing options that might be unfamiliar to you.
Our Top 10 Choices at a Glance
| Institution | Best For |
| --- | --- |
| Servus Credit Union | Ideal for those seeking a member-owned institution with an extensive branch network and diverse financial product offerings. |
| ATB Financial | Great for Albertans looking for a reliable banking and investment partner with unique unlimited deposit insurance due to its special status as a Crown corporation. |
| EQ Bank | A good choice for individuals seeking a leading digital bank with no-fee accounts and competitive interest rates on savings and GICs. |
| KOHO | Best for budget-conscious individuals wanting a prepaid card service with cashback rewards and spending control features. |
| Tangerine | Great for residents seeking a flexible and fee-free digital banking solution with a wide range of account options. |
| TD Canada Trust | Ideal for customers valuing a well-established financial institution offering a comprehensive range of banking products and services, both in-person and online. |
| Scotiabank | An excellent choice for those looking for a prominent bank with an extensive branch network and strong digital presence, offering diverse account options and investment products. |
| RBC | A solid option for customers seeking diverse banking solutions from Canada's largest bank, but with lower interest rates on savings accounts and GICs. |
| Neo Financial | Best for individuals interested in an innovative platform with cashback rewards and a high-interest savings account. |
| Simplii Financial | Ideal for those prioritizing no-fee banking and digital convenience, but with comparatively lower interest rates on savings accounts. |
Factors to consider when choosing a credit union or bank in Alberta
Finding a great bank to partner with can be a challenge. So, we've provided a framework of four key factors that you can use to make an informed decision. The first thing you should do is consider its reputations and track records of providing reliable service to their customers. It's important to look for institutions with a trusted name in the industry, as this indicates their integrity and reliability. Ensure that you consider how convenient it is to bank with them by evaluating their accessibility and digital banking capabilities. A user-friendly online and mobile banking platform can make or break your banking experience. 
Always explore their product offerings beyond basic banking services, such as interest on savings accounts, loans, mortgages, and investment options. A comprehensive suite of financial products and services will ensure that the bank can meet your present and future needs. Lastly, reliable customer service and support are essential, so seek institutions known for their responsiveness and knowledgeable assistance.
The best credit unions and banks in Alberta
1. Servus Credit Union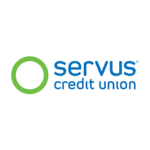 Servus Credit Union, headquartered in Edmonton, stands as one of Canada's largest credit unions. It has more than $16 billion in assets and more than 385,000 members. As a member-owned institution, it offers a unique profit-sharing program that rewards its members annually. With more than 100 branches spread across Alberta, Servus ensures accessibility and convenience for its customers. Its regional offices oeprate in Lloydminster and Red Deer.
The credit union features an array of chequing account options. Each one suits different preferences and needs, from no-fee pay-as-you-go accounts to premium unlimited plans. For savings, members can choose from various accounts, including high-yield savings and U.S. dollar savings options. 
Servus Credit Union offers a selection of Mastercard credit cards, tailored to different lifestyles and financial goals. In all, they range from no-fee options to premium rewards cards. For investments, it has partnered with Credential Securities and Qtrade, providing customers with a diverse range of investment options. Overall, Servus Credit Union's extensive product offerings and wide branch network speak volumes. Further, its dedication to its members make it one of the top financial service providers in Alberta. 
2. ATB Financial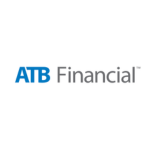 ATB Financial is a top contender when looking for a solid bank or credit union in Alberta. After 80 years of operation, ATB offers a comprehensive range of services. These include loans, mortgages, credit cards, and other convenient financial products. Further, it boasts an extensive network of 174 branches spread across 244 communities throughout the province. Finally, it ensures accessibility and convenience for its customers.
ATB Financial has a unique status as a Crown corporation, making it wholly owned by the province of Alberta. This special status grants them the ability to offer unlimited deposit insurance. For instance, think of the federal government's CDIC deposit insurance, enhancing financial security for its clients. 
As a financial institution with deep roots in the province, ATB Financial holds significant experience in the lending industry. This makes it a reliable choice for Albertans seeking banking and investment solutions. Overall, ATB Financial makes a good choice for Albertans looking for a bank or credit union. This comes thanks to its wide range of services, numerous locations, and its special status as a Crown corporation. 
3. EQ Bank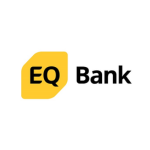 EQ Bank is a leading digital bank in Canada, redefining traditional banking with its no-fee accounts and competitive interest rates. First, it doesn't offer a conventional chequing account. Instead, its non-registered savings accounts provide the convenience of unlimited transactions, akin to a chequing account. With a commitment to revolutionize banking, EQ Bank presents an array of savings options. For instance, consider the popular Savings Plus Account with a remarkable 2.5% interest rate and no minimum balance requirement.
The bank caters to diverse needs, offering joint savings accounts, TFSA, and RRSP savings accounts. Moreover, it impressive interest rates pair well with a USD account for Canadians. Additionally, EQ Bank stands out with its enticing Guaranteed Investment Certificates (GICs). These offer returns of up to 5.50% on a one-year term. Its mobile app facilitates seamless account management, enabling easy access to view accounts, purchase GICs, deposit cheques, and transfer funds. Customers can also rely on its accessible customer service. In short, you can reach them through a virtual assistant or helpline, ensuring a smooth banking experience for Albertans.
[Offer productType="SavingsAccount" api_id="5f3e766e0c35c17fad9db85f"]
4. KOHO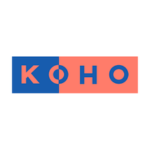 KOHO offers a refreshing alternative to traditional banking through its prepaid card service. With the KOHO Mastercard Prepaid Card, users can spend only the amount available in their accounts, promoting financial control and preventing overspending. While functioning like a debit card, KOHO goes beyond by providing cashback rewards typically associated with credit cards. This makes it an attractive option for individuals with bad credit or those aiming to build their credit histories.
KOHO offers various plans with different benefits, including cashback on purchases and interest on balances. The Easy plan stands out with 1% cashback on groceries and transportation, and additional perks are available with the Essential, Extra, and Everything plans for a monthly fee. Savings are emphasized through innovative features like RoundUps, enabling users to save the difference by rounding up purchases, and the Vault, which helps set aside money for future use.
The KOHO app complements the prepaid card with real-time spending overviews and purchase categorization. It is an excellent choice for budget-conscious individuals seeking cashback rewards and greater spending control. However, those who already possess bank accounts with premium features or extensive investment and retirement planning needs may find better-suited options elsewhere among the top banks in Alberta.
[Offer productType="CreditCard" api_id="604aaa18e770040140f2203e"]
5. Tangerine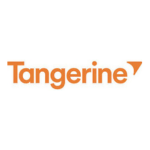 For residents of Alberta seeking a flexible and fee-free digital banking solution, Tangerine Bank is an excellent choice. Offering a wide range of account options, including no-fee chequing accounts, Tangerine caters to individuals who frequently conduct banking transactions. The bank's fully digital approach appeals to those who prioritize the convenience of online banking and may not require traditional brick-and-mortar branch services.
Tangerine's customers benefit from a seamless digital banking experience, providing convenience and flexibility. Tangerine offers a diverse selection of accounts and does not impose fees on daily chequing transactions or when using Scotiabank's ABM network. However, being an online-only bank means that in-person assistance is not available at branch locations. Nonetheless, Tangerine's status as a leading digital bank in Canada underscores its reputable history and significant impact on the digital banking landscape.
6. TD Canada Trust
TD Bank, also known as Toronto-Dominion Bank, stands as one of Canada's leading financial institutions and is one of the Big Five banks. Boasting a vast national customer base of over 13.5 million people, TD Bank offers an extensive array of banking products and services catering to both individuals and businesses. With branches and ATMs spread across Canada, excluding Nunavut, and a user-friendly digital banking platform called EasyWeb, TD Bank ensures seamless accessibility for its clients.
TD Bank's offerings encompass a diverse range of account options, including high interest savings and chequing accounts, credit cards, investment accounts, mortgages, and loans. Despite being a prominent choice for Canadians seeking the stability of a well-established institution that offers both in-person and online banking services, TD Bank remains equally committed to modern digital solutions, ensuring an exceptional banking experience for all.
[Offer productType="CreditCard" api_id="6334640861728a40bc5d854b"]
7. Scotiabank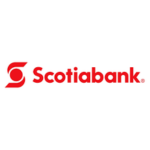 Scotiabank is a prominent financial institution in Canada, boasting a vast network of over 900 branches and a strong digital presence. Through its online banking portal and mobile app, customers enjoy convenient access to a wide array of banking functions, including bill payments, money transfers, credit score monitoring, and investment tracking. Following its acquisition of Tangerine in 2012, Scotiabank expanded its digital offerings, appealing to those seeking fully online banking options.
The bank offers a diverse range of account types, including savings accounts with competitive interest rates and chequing accounts with various fee structures and benefits. Among its notable offerings is the eHOME mortgage, which stands out due to its flexible payback rules, including the miss-a-payment and match-a-payment programs. Scotiabank's extensive reach and diverse product range make it a strong contender among the top 10 banks in Alberta.
[Offer productType="CreditCard" api_id="5f32dd5563ae8636997fa6ab"]
8. RBC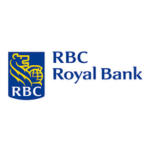 RBC, Canada's largest bank, offers a comprehensive range of financial products, making it an excellent choice for those seeking diverse banking solutions under one roof. With over 1,200 branches and 4,200 ATMs across the country, RBC provides convenient access to in-person customer service without additional fees. Its chequing accounts stand out with competitive features, making them an attractive option for everyday banking needs. 
However, RBC falls short in providing a variety of free chequing account options and offers sub-par interest rates on savings accounts and GICs. Despite these limitations, RBC remains a popular and reputable banking institution in Canada, appealing to customers valuing choice and in-person assistance.
[Offer productType="CreditCard" api_id="5f35569b7096af4588b011e0″]
9. NEO Financial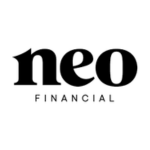 Neo Financial is an innovative platform collaborating with esteemed institutions like Concentra Bank and OneVest to offer a unique array of financial products. Deposits made into Neo's online bank accounts are protected by CDIC, ensuring the safety of funds. The platform stands out with appealing cashback rewards from various merchant partners, ranging from 0.5% to 15% depending on specific offers. Moreover, its Neo money account doubles as a high-interest savings account, constantly adapting to market conditions. 
Although Neo Financial caters to specific financial needs with its diverse product range, some may find that its savings accounts lack robust features compared to other platforms. However, those seeking a wide variety of credit card options with attractive cashback rates will find Neo to be an appealing choice. Overall, Neo Financial offers a compelling mix of products and features, making it an intriguing addition to the top banks in Alberta.
[Offer productType="CreditCard" api_id="60fed96813fd2f260ff90748″]
10. Simplii Financial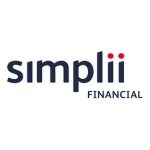 Simplii Financial, an exclusively online bank, offers a diverse array of financial products and services, all under a no-fee structure. While it offers comprehensive banking services, including mortgages, lines of credit, and GICs, its interest rates may not match the competitiveness of other players in the market. The standout advantage of Simplii Financial lies in its no monthly fee policy, allowing customers to enjoy unlimited transactions without any additional costs. Moreover, the bank entices new clients with attractive promotional offers, such as cash bonuses.
One of its conveniences is access to CIBC's widespread ATM network, enabling seamless withdrawals and deposits. However, the bank's key drawback lies in its comparatively lower to moderate interest rates on savings accounts compared to other digital banking alternatives. Simplii Financial's appeal lies in its commitment to no-fee banking and its role as a fully online bank. For individuals valuing the convenience of digital banking without worrying about additional charges, Simplii Financial presents an attractive option.
[Offer productType="CreditCard" api_id="61a1344886fe7e29f7ee241c" id="236267"]
Wrapping Up
Alberta offers a diverse and competitive banking landscape, catering to the unique financial needs of its residents. Our review of the top 10 banks and credit unions in the province reveals a range of options, each with its distinct strengths. For those seeking a member-owned institution with deep roots in the community, Servus Credit Union stands out with its comprehensive suite of financial products and numerous branches spread across the province. Meanwhile, ATB Financial, as a Crown corporation, holds a special status that grants it the ability to offer unlimited deposit iInsurance, enhancing financial security for its clients.
Digital banking enthusiasts will find attractive options in EQ Bank, Neo Financial, and Tangerine, each offering innovative features and competitive interest rates. On the other hand, traditional banking customers can rely on the extensive network and diverse product range provided by TD Canada Trust, Scotiabank, and RBC. For individuals seeking budget-conscious alternatives and cashback rewards, KOHO presents an enticing option.
Ultimately, the best bank or credit union for each individual will depend on their specific financial needs, preferences, and long-term goals. By considering factors such as account offerings, fees, accessibility, and customer support, Albertans can make informed decisions to find the perfect banking partner that aligns with their unique financial journeys.
FAQs about the Best Banks and Credit Unions in Alberta
What is the best bank in Alberta?
Choosing the best bank in Alberta depends on your unique preferences and needs. RBC reigns as the largest big bank in Alberta, managing $1.9T. TD and BMO follow closely. You should research and compare features, services, and fees offered by various banks that align with your specific requirements.
Is Servus Credit Union only in Alberta?
Yes, Servus Credit Union operates exclusively in Alberta, serving members with a range of financial products and services.

What is the best bank for RRSP in Alberta?
The best bank for RRSP will depend on factors like fees, investment options, and customer support. Tangerine currently has a highly aggressive promotional 5.25% RRSP account option that is the highest rate available right now. If you are looking for a traditional bank, CIBC offers RRSP with rates starting at 0.05%.

Which bank has the best mortgage rates in Alberta?
Currently, among the Big Five Banks, CIBC offers the lowest five-year fixed mortgage rates in Alberta, starting at 5.54%. They also provide the lowest five-year variable rate at 6.70%. When considering alternative lenders, Pine stands out with the lowest five-year fixed rate, beginning at 5.04%. Keep in mind that mortgage rates can fluctuate based on market conditions and loan structures, and it's worth it to regularly review rates online before making a decision. 

Which bank is best for students in Alberta?
Many banks in Alberta offer specific banking packages and services for students, with TD, and Scotiabank standing out as three traditional banks with low-cost student accounts. Simplii Financial and Tangerine also offer no-cost accounts with unlimited transfers which are a great solution for students looking for a great place to bank for. In general, look for accounts with low or no fees, perks, and accessibility to find the best fit for students.

What bank is the best for investing in Alberta?
The best bank for investing in Alberta will depend on your investment goals, risk tolerance, and preferences. TD Canada Trust stands out for its robust online trading platform, WebBroker. Scotiabank, RBC and BMO all offer in-branch investment advice and access to powerful online brokerages. ATB Financial offers the prosper program, which allows its customers to dollar cost average and invest in an incremental style. Ultimately, you want to evaluate each bank and pick the one that best suits your investment goals and style. 

Which bank is best in Alberta for new immigrants?
BMO and Scotiabank are two good options that offer services tailored for new immigrants, providing guidance, language support, and financial solutions. BMO offers a service called NewStart, and Scotiabank has its StartRight program. Both aim to offer low-cost banking services in multiple languages to help new Canadians plant their financial roots in Canada. 
What are the best online banks in Alberta?
NEO Financial is a top Canadian online bank that is also based out of Calgary, Alberta. However, many national online banks serve customers in the province. Tangerine, Simplii Financial, and EQ Bank are all popular banks that offer a range of services from credit cards, to investing and everyday banking.
Which bank has the best high-interest savings account in Alberta?
The best high-interest savings account in Alberta will vary based on interest rates, fees, and features. Some banks with competitive high-interest savings accounts include EQ Bank, Tangerine, and Motive Financial. Compare rates and terms to find the one that suits your needs.