Motorcycle Insurance
Comparison Tool
You can save hundreds of dollars each year when you compare prices of motorcycle insurance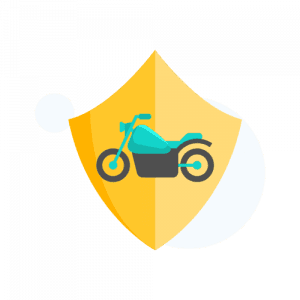 How to shop for your next motorcycle insurance policy
Comparing the prices of different insurers before choosing a motorcycle insurance policy usually lets you save hundreds of dollars a year. Here are the 4 steps to follow
Tell us where you are located
The first step is to enter your province in the box on the left, and click on the "Compare" button. Your province will enable us to determine in which Canadian province you're located and to redirect you to the appropriate partner.
Tell us more about yourself
The second step is to fill out our partner's form. It starts by asking for your address and other personal information which are necessary to get a motorcycle insurance quote.
Tell us more about what type of driver you are
The third step is to answer some questions about your personal driving record and about the other drivers who will use the motorcycle you want to insure. This is the step where you give details about your past infractions and previous insurance claims.
Tell us more about the motorcycle you want to insure
The fourth and final step before submitting your request is answering some questions about the motorcycle you want to insure. It's here that you indicate the model, the year, and the mileage on the vehicle in question.
Some tricks to save money on your next motorcycle insurance policy in Canada
Choose a less expensive motorcycle to insure
The latest models, luxury makes, sports motorcycles and high-performance vehicles are always more expensive to insure than a more basic motorcycle. When shopping for a new motorcycle, stay away from the most expensive models, unless you want to pay an equally steep insurance premium. Once you choose your model, secure your motorcycle with locks, chains, and alarms. Even if it's not an expensive bike, it might still catch a thief's attention.
Drive responsibly
When you request an insurance quote for your motorcycle, insurers want to know more about your driving record. A good record can get you rebates from certain insurers. Your demerit points and previous claims for road accidents will cancel any savings you were hoping for. With a spotless record. you show that you are a responsible driver, which will reduce your insurance premiums.
Customize your protections
Taking the time to reflect on what you really need will pay off when it comes time to choose your deductible and protections. For example, removing the collision and replacement protections might be a good idea if it's your first motorcycle, it's used, or it didn't cost a lot. Of course, you might choose something different if it's the latest model and brand new! A higher deductible, meaning the amount you pay out of pocket when you make a claim, will reduce your premiums. Of course, you still need to come up with the money!
Take motorcycle training lessons
Did you know that many insurers give rebates to drivers who take motorcycle driving and safety lessons that are recognized by their home province? If you don't have a long driving history, taking courses has a real impact on your premium. Your new passion is driving a motorcycle and you've only be at it for a few months, you are more likely to have an accident and to submit a claim on your insurance. If you take courses, you'll learn how to stay safe on the road, and insurers know this!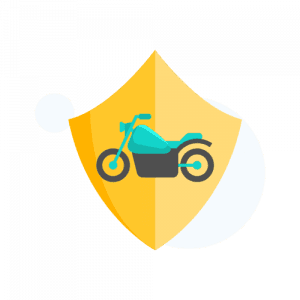 Get multiple quotes for motorcycle insurance in just a few minutes
Frequently asked questions about motorcycle insurance
How much is motorcycle insurance in Canada?
For about 20 dollars a month, you can insure your motorcycle. Several factors can influence the price that insurers will quote you. The make and model of your motorcycle is one of them. Your profile and driving habits also have a considerable impact. The price of motorcycle insurance for younger drivers (up to 25 years old) is often 30% to 150% higher than the standard price. For those who like to ride in the U.S., the increase in liability coverage to $2 million will increase the cost of insurance. Without insurance, the person you injure can sue you, so it's money well spent!
Can I cancel my motorcycle insurance during the winter?
How to get cheap motorcycle insurance?
Can I add a motorcycle to my car insurance?
Do you need a motorcycle license to insure a motorcycle?
Can I buy a motorcycle without insurance?
Does motorcycle insurance affect car insurance?
Does motorcycle insurance cost more than car insurance?
Is motorcycle insurance mandatory in Canada?
What is the best insurance for motorcycles?
What is the cheapest motorcycle to insure?
Does motorcycle safety course lower insurance?
What does motorcycle insurance cover?
Hardbacon users are 100% satisfied
Trustindex rating score: 4.9 of 5, based on 107 reviews