Compare
Life Insurance
You could save thousands of dollars by comparing prices before you buy permanent or term life insurance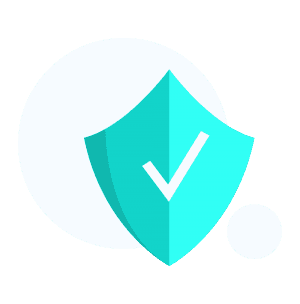 How to shop for your next life insurance policy with Hardbacon
Comparing the price of several life insurance policies and providers can save you thousands of dollars. Here are the 4 steps to follow.
Tell us where you are
The first step is to enter your province in the box on the left, and click on the "Compare" button. Your province will enable us to determine in which Canadian province you're located and to redirect you to the appropriate partner.
Tell us about your health
The second step is to fill out our partner's application, which starts by asking for health information necessary for a life insurance quote, such as your sex and whether or not you smoke.
Tell us more about the amount of coverage you are looking for
The third step is to select how much life insurance coverage you want to get. At this stage you will select if you need coverage less $100,000, more than $100,000, or more than a million. A menu will open beneath your selection so you can choose a more specific coverage amount.
Tell us more about you
The fourth step before submitting your request is to enter your birth year and month, first and last name, and the best way to contact you.
Some tips to save money on your life insurance policy
Don't wait.
The younger you are when you buy a life insurance policy, the cheaper it will be. Your age is one of the most important factors that impacts the price of your life insurance premiums. The older you get, the more likely you are to pass away causing your insurance provider to pay out the death benefit. The easiest is way to save money on your life insurance policy is to get it now. The longer you wait, the more expensive it will be.
Get term life insurance.
Term life insurance is the most affordable type of life insurance. Term life insurance covers you for specfic period of time, usually for 10, 20, or 30 years. At the end of your term you have the option to renew your policy or, in some cases, to convert it into a permanent life insurance policy. Keep in mind that, if you choose to renew or convert at the end of the term, your new premiums could be significantly higher.
Buy less life insurance coverage.
The less coverage you buy, the cheaper your monthly premiums will be. Use a Life Insurance Calculator to determine how much your family actually needs to cover the essentials in the event of a tragedy. Even a small difference in your coverage amount could save you thousands of dollars in premiums over the life of your policy.
Shop around to find the best life insurance quote.
The cost of premiums for certain demographics and risk factors vary considerable from one provider to the next. Don't settle for the first life insurance quote you get. Shop around and compare quotes from several different insurance providers. You'll find the best policy for your needs at a price you can afford, and potentially save thousands over the life of your policy.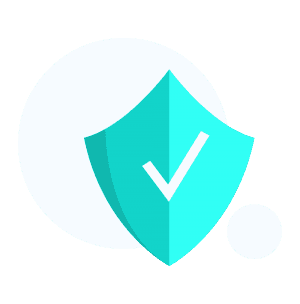 Get multiple life insurance quotes in minutes.
Frequently asked questions about life insurance
What is life insurance?
Life insurance is a legally binding contract between you and a life insurance provider. In it, your life insurance provider agrees to pay out a specified amount of money to the people you've named in your policy, called beneficiaries, in the event of your death. In order to keep your life insurance policy active, you agree to pay your life insurance provider a specific amount of money, called your premiums. Many life insurance providers give you the option to pay for your insurance premiums monthly, annually, or semi-annually.
How does life insurance work?
What is term life insurance?
What is permanent life insurance?
How much life insurance do I need?
How much does life insurance cost in Canada?
Is life insurance taxable in Canada?
Can a life insurance policy expire?
What's not covered in a life insurance policy?
Should I insure my child?
Hardbacon users are 100% satisfied
Trustindex rating score: 4.9 of 5, based on 107 reviews
Get the best price on your

life insurance
You could save thousands of dollars by comparing prices before you buy permanent or term life insurance