52 Ways to Make Money Online in Canada For 2023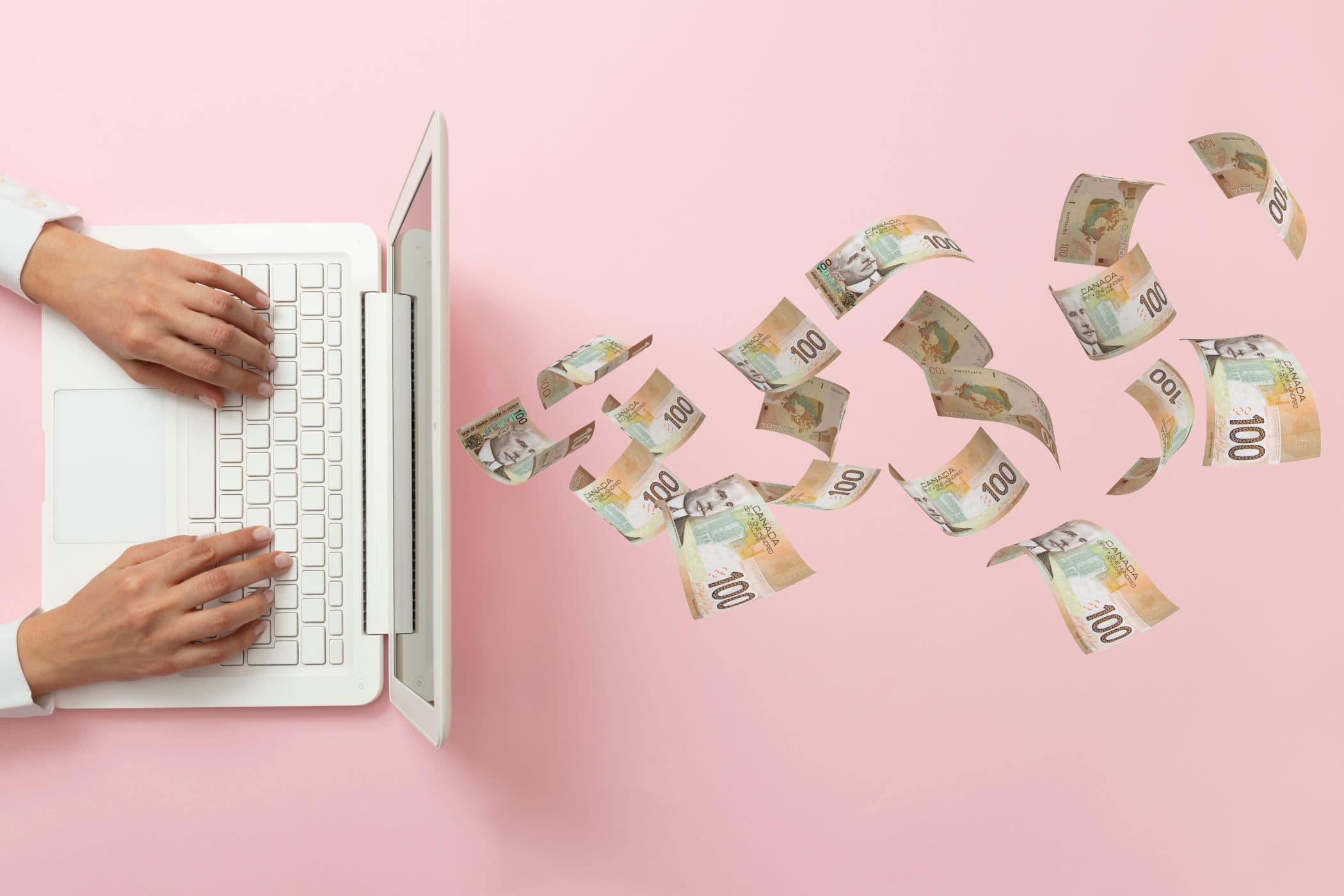 If you're dying to know how to make money online, grab your double-double, sit back, and let's embark on a digital adventure together. From side hustles to passive income, one-off cash grabs and monetizing your pool, we cover it all. Here are 52 clever ways to make money online.
1. Sell Your Internet to Make Money Online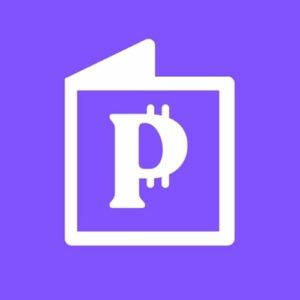 Did you know you can make money with just an internet connection? With Pawns.app, you can convert your extra bandwidth into free and easy cash. Whether you complete surveys or share your web access, there are earnings to be made.
Your earnings depend on the amount of traffic you share and how long you keep the application running on the Pawns.app network. For example, sharing 2 unique IPs for 12 hours per day will give you $9.60 per month. Rewards can be cashed out as real money, Bitcoin, or gift cards. Simply install the app and sign up for a free account to get started on your new income journey.
2. Take Paid Surveys
[Offer productType="OtherProduct" api_id="64e3ead46130844579d62180″]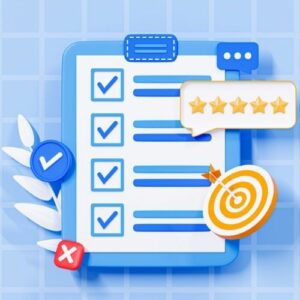 Everyone has heard of paid surveys. This is surely one of the first things you come across when looking for a way to make money on the internet. In all fairness, you don't make a lot of money with these websites, but, as they say, every dollar counts
However, despite their bad reputation, paid surveys are an increasingly popular way to make money online. In most cases, all you need to do is register or download an app and complete the surveys. Safe and well-paying survey sites include, but are not limited to: LEO, Swagbucks, and Ipsos iSay.
3. Use Cash Back Apps
Online shopping and eCommerce are here to stay, so you might as well cash in on the new way to adult. You can make money online with a slight tweak to your shopping habits. There are tons of awesome cash back apps in Canada that actually pay you to buy the stuff you need – and even the stuff you don't.
Some of the best ones include Swagbucks, Rakuten, and Ampli. For big payouts, Top Cash Back is considered one of the highest paying cash back sites around. They have millions of members worldwide and have more than 4300 vendor partners.
4. Pay With Cash Back Cards
[Offer productType="CreditCard" api_id="60fed96813fd2f260ff90748″]
You can make even more money online by double-dipping cash back rewards. When you make purchases through a cash back app, make sure to pay with a cash back card. This can be a traditional credit card that you use responsibly and pay off in full each month. Or use a prepaid credit card that you load with your own money without impacting your credit score or putting you at risk of accumulating debt.
The Neo Mastercard and Neo Prepaid Mastercard offer one of the best cash back rewards programs in Canada right now. Users earn an average of 5% cash back and can earn up to 15% at over 10,000 Neo partner merchants.
5. Become a Lender to Make Passive Income Online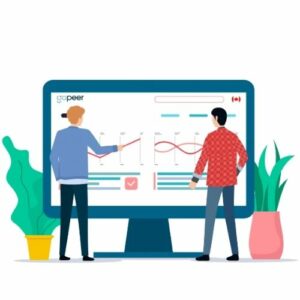 If you have some extra money on hand and you're interested in unique investment opportunities, you can make money online by lending it to your fellow Canadians. The interest they pay on the loan is the interest you earn on your investment. It's one of the easiest ways to earn passive income on your savings, as long as you are aware of the risks.
GoPeer is an online peer-to-peer lending platform that connects regular Canadians who want to invest their extra cash, with regular Canadians who need a loan. The platform vets each applicant to assess their creditworthiness, financial profile, and level of risk.
Riskier borrowers are charged higher interest rates, which means a higher rate of return for you. You can choose to invest as little as $10 into a loan, and you can invest in multiple loans at the same time.
6. Make Money Online With Referral Programs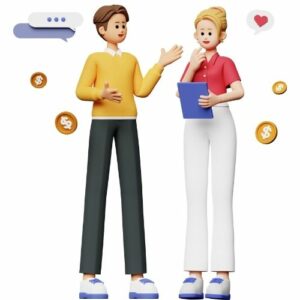 Of all the ways to earn money on the web, providing referrals is without a doubt one of the best. Whether online software, online banks or survey sites, many of them offer a paid referral system. The advantage is that it does not require any special knowledge or skills, only a good network of friends and family, or even followers on social media sites.
While it's a great way to quickly generate additional income, it's also a way to share with others a service that you use and enjoy. Think of the things you use regularly that love, like online banks, financial apps, cell phone companies, meal delivery kits, subscription services, etc. Sign into your account, go to your user profile or account settings menu and look for your unique referral code. If you have one, check to see if you get a cash bonus, special discount, etc. If you do, start recruiting and make sure people sign up using your code.
For example, the following companies offer generous cash bonuses or deep discounts on your next bill for successful referrals:
7. Stake Cryptocurrency to Make Money Online
[Offer productType="CryptoExchange" api_id="61a0001c149d52071313dfba"]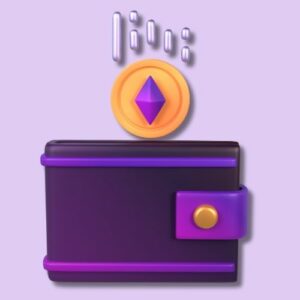 You might be wary of dabbling in crypto, but there is a less risky way to get your feet wet and make money online that not many people know about. With staking cryptocurrency, you hold and lock your cryptocurrencies in a wallet to help certain blockchain networks operate. Staking helps secure the network and verify transactions, and in return, you earn rewards in the form of more cryptocurrency. It's similar to earning interest on money in a high-interest savings account, but it is more risky and your holdings are not insured.
Bitbuy is a Canadian, federally regulated crypto platform that lets you stake some of the most popular cryptocurrencies. In all, you can earn a return of up to 10 percent a year.
Of course, there is a risk that your chosen crypto could lose value, so only invest what you're willing to lose. Otherwise, you don't have to be tech-savvy to stake crypto. Select the staking option, buy a supported coin, and follow the prompts. The platform does the techy stuff for you.
8. Flip Websites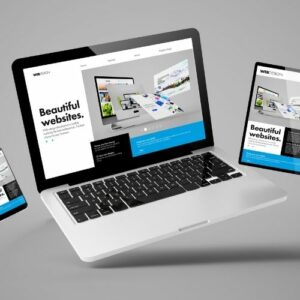 Building an online business to make money online is a great idea but where do you start? With an existing online business, duh! By purchasing an existing business, you can either keep it as-is or flip the website and make it your own.
Digital marketplaces like Flippa allow people to list and sell their existing online business to those who are looking to own one. They list all of the necessary info like current cash flow, traffic, and other metrics that will determine the price of the business.
Purchasing an existing business removes the headache of trying to build one from scratch and will come with an existing customer base, cash flow, history, etc. What an easy to make money online without doing a ton of tedious scutwork.
9. Become a Podcast Editor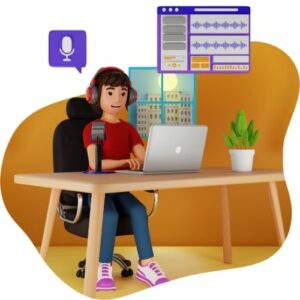 If you have audio editing skills, offer podcast editing services to podcasters who need help with post-production. Some of the best podcast recording platforms are difficult to navigate and not at all user-friendly. As the demand for quality podcasts rises, so does the demand for talented and tech-savvy sound editors. Bonus points if you know how to use Audacity and Adobe Audition.
For a quick start, join freelance platforms like Fiverr and Upwork to connect with podcasters looking for sound editors. Or you can build your gig from scratch with your own website or social media profiles that promote your services and show examples of your work. Network with podcasters and join online communities or forums dedicated to podcasting to expand your reach.
10. Become a Video Editor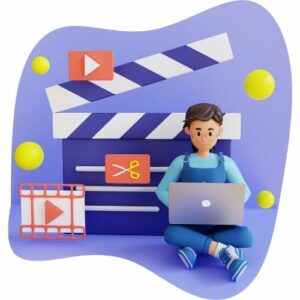 Audiophiles aren't the only ones who can make money online. If you're visually creative and tech-savvy, you can offer video editing services to content creators, YouTubers, and businesses that need help producing high-quality videos. Pro tip: Learn how to use video editing software like Adobe Premiere Pro or Final Cut Pro. Another protip, Canva now lets you edit videos and it's incredibly easy to use.
Then build a portfolio of personal projects and sample videos that showcase your work. Join freelancing platforms like Upwork and Fiverr to find clients. You can also consider building your own business with a professional website and social media profiles that establish your web presence and showcase your skills to attract clients and build up a clientele.
11. Sell Your Music Online to Make Money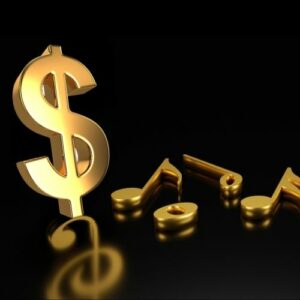 Teaching is one thing, composing is another. If you make good music, you can sell it through Tuncore or DittoMusic. It will be posted on many platforms and you will get paid based on listeners and downloads. You can also finance your hobby using Patreon, which enables musicians to create a subscription service for their work. Also note that if you are a good musician, you can also offer your services on Fiverr.
12. Transcribe Audio to Text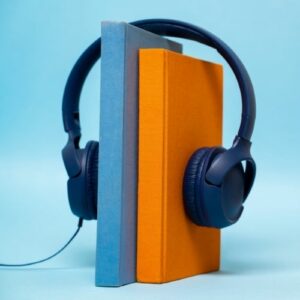 Are you a keyboard warrior with fast fingers? If you can type quickly and accurately with little to no errors, then becoming a transcriptionist might be right up your alley. Businesses, organizations, and solopreneurs are short on time and need people to transcribe audio files into written format.
Platforms like TranscribeMe and Rev are great places to land gigs because they are the go-to destination for transcriptionists – you can bank up to $3 a minute! You can also post your gig on Fiverr and Upwork too. Pro Tip, invest in a good pair of headphones for better audio clarity so you don't miss a beat – or word.
13. Become a Voice-Over Artist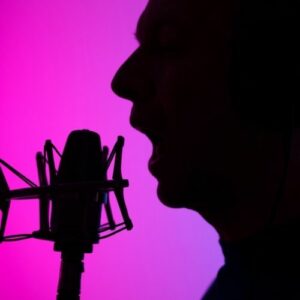 Has anyone ever told you that you have a great or unique voice? If the answer is "Yes," consider offering voice-over services for videos, audiobooks, or commercials. Companies of all sizes and industries need interesting and engaging voice actors for their projects.
Voices.com is a talent platform that specializes in voice actors with Canadian accents. They help you get started with video tutorials to set up for success, and you get access to over 42,000 businesses and 5,000 monthly job postings. And don't forget about freelance sites like Fiverr and Upwork which are also great places to crack into the voice-over biz.
14. Become a Part-Time Virtual Assistant to Make Money Online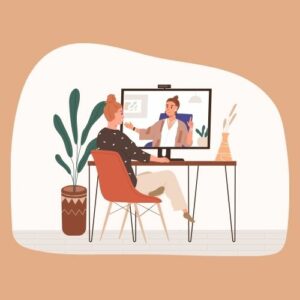 Your organizational and social media skills finally pay off! Being a virtual assistant today is a position that has many different responsibilities. These can include email correspondence, copywriting, managing social media content, marketing and much more.
While the tasks may vary, the result is the same. Cash in your pocket! It could be a substantial amount too. Sites like Fiverr and Upwork will allow you to promote your services on their sites (for a portion of your fee, of course), Yet, many people make thousands of dollars a month as virtual assistants!
15. Become a Translator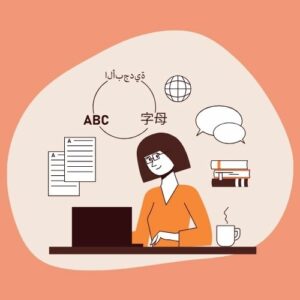 Of course, you don't just improvise to be a translator. However, if you speak several languages fluently, it's a real asset for your wallet. You can either offer your services directly on freelance work sites such as Fiverr. Likewise, go directly to Unbabel or Upwork to find small translation projects that suit you. You can earn around $5 for email translations and much more for larger projects.
16. Create Logos & Illustrations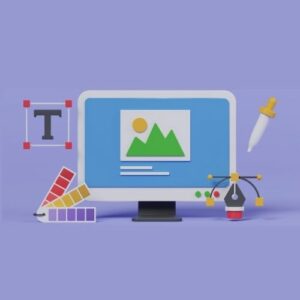 Graphic design is a profession in its own right. However, if you are a little creative, you can easily create pretty logos and illustrations using online software. In fact, you don't need even need Adobe Suite or the latest MacBook Pro.
Go to sites like Canva or Picmonkey, create your account and in a few clicks, you can start creating designs. Resell all kinds of illustrations to those around you or freelancing websites such as 99designs or Fiverr. You can earn between $10 and $20 for basic illustrations.
17. Become a Freelancer
Do you have skills that you would like to monetize outside your normal working hours? Several Canadian platforms such as Freelancer.ca, HelloDarwin and HelpMee allow you to work on a freelance basis by offering various services. Internationally, Upwork and Fiverr are also very popular. If you don't have any special skills, don't waste any more time and learn some new skills with Udemy! This site offers a plethora of training and courses, some of which are free.
Are you good with a pen and don't make spelling mistakes? You can take the plunge by writing a few articles about topics that interest you the most. Textbroker lets you earn a few pennies on the articles you write. Many companies are looking for copywriters to feed their blogs and newsletters. You could become one of their freelance writers, with the added bonus of your name appearing at the end of the article. The pinnacle of satisfaction! And if you're really good at storytelling, get started on Wattpad. If a lot of people read you, you may have the chance to publish a book or have your story adapted for the cinema.
18. Become a Virtual Bookkeeper to Make Money Online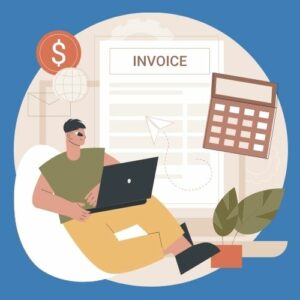 With the increasing demand for bookkeeping services, you can establish a solid client base by showcasing your expertise, attention to detail, and ability to maintain confidentiality. To make money online, offer your bookkeeping services remotely to businesses.
Technically, all you need to be a bookkeeper is a high school or general education diploma, but you'll land better clients and make more money with a bookkeeping certificate. Of course, you must follow specific rules and regulations.
To build a reputable business, consider getting certified through the Certified Professional Bookkeepers of Canada (CPB). They happen to offer a QuickBooks certification, which is one of the most popular cloud-based programs that businesses and bookkeepers use. Then offer your services on platforms like Fiverr and Upwork.
19. Create & Sell Digital Courses Online to Make Money
[Offer productType="OtherProduct" api_id="64e752f8f1c25765d7619d39″]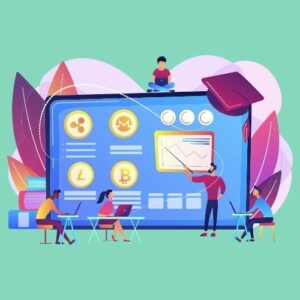 Do you speak several languages fluently, are you good at math, computer science or any other field? Let the world benefit from your knowledge. Superprof, Livementor and Tutor enable you to provide private lessons via videoconference. If you want to reach more students, you could also create pre-recorded courses on Udemy, as it is the largest online learning platform with more than 40 million students.
If you want to open your own online school, you can use Canadian platforms like Didacte or Thinkific, which allow you to create courses and publish them online with your own domain name. There are also great foreign platforms such as Udemy, Teachable, Podia or Skillshare.
20. Find Jobs For Your Friends
Did you know you can make money by finding jobs for your friends? If you currently work full or part-time for a company, contact HR and ask if there is an employee referral bonus if someone you refer for a job opening is successfully hired. Most larger companies have some sort of cash incentive in place for employees who help them fill job vacancies.
Weirdly, some job boards have companies offering a cash bonus to anyone who refers a successful candidate to them. The job posting will typically show the reward amount you'll get if the person you recommend is hired.
Compensation can easily exceed $1,000, and can even sometimes reach incredible sums for more sought-after positions. If it's not written in black and white, you can still contact employers and ask for remuneration if your candidate is hired.
What are you waiting for? Find job offers online at Neuvoo.com, Indeed, SimplyHired, Jobillico or Workland. It's a great way to help a friend while earning money online at the same time.
21. Participate in Online Contests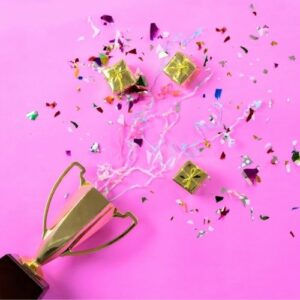 You can make money online and earn gifts by entering digital contests! In general, all you need to do is enter some personal information, vote, and like or share a page to validate your registration. To increase your chances of winning, try to participate in as many contests as possible.
You can find them on Canadian Free Stuff, All Canada Contests, Free.ca or on the Regflagdeals forum. However, by entering online contests, your inbox may become cluttered with spam. One solution to avoid this inconvenience is to create a stand-alone email address that you can use to participate in various contests. However, don't forget to check it regularly to find out if you've won anything.
22. Online Focus Groups & Research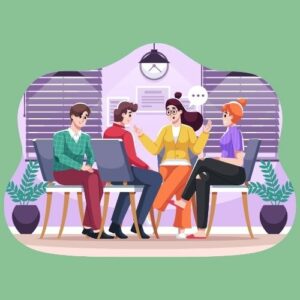 You can participate in market research studies by joining online focus groups like Respondent or User Interviews. This is similar to online surveys, but it's more in-depth and takes up more of your time. However, the payouts tend to be quite a bit bigger. While known for quick online surveys, sites like Leo, Ipsos I-say, and Survey Junkie also offer paid online focus groups.
Many of these focus groups meet in chatrooms, on Zoom or Google Meet as a conference call. It's a great way to make money online while interacting with people in real time without leaving the house!
If you happen to suffer from an illness or disease, there are medical focus groups that pay up to $150 to learn about your experience. Rare Patient Voice connects patients and caregivers with researchers who develop medical products and services. By participating in interviews, surveys, and trials, you can help make a meaningful difference while also making money online.
23. Get Paid to Invent Stuff (in your head!)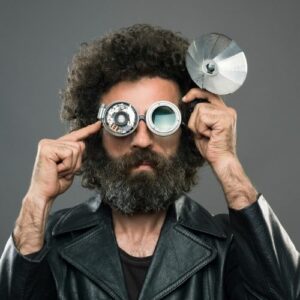 It's time to transform that brilliant idea in your head and give it the chance it deserves! Submit your idea on Invention City. From there, a global community of inventors, manufacturers, and designers will help you refine it. If your idea is commercially viable, the platform may pay you a licensing fee to commercialize your invention for you.
This is a great way to make money online without having to roll your sleeves up. All you do is come up with a great idea, and someone else does all the work while you get paid for being smart.
24. Sell Your School Work & Study Notes Online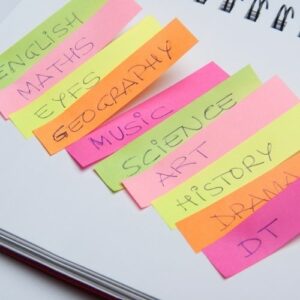 Did you know that you can sell your old school documents or school work online? Essays, presentations, case studies, market research and more. You can sell all kinds of school-related things to make money online.
You will receive commissions when your documents are sold, consulted or downloaded. Here are the best-known sites that offer this type of service: Stuvia, Academon, Pimido and Gradebuddy. The majority of them do not use Canadian currency, so you'll need to factor in foreign exchange fees but they are nonetheless interesting.
25. Rent Out Your Stuff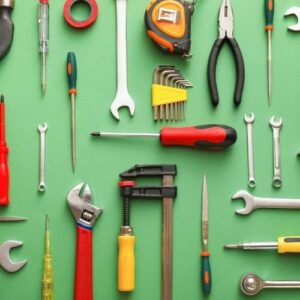 The global sharing economy is booming. That means there are never-ending opportunities to rent your stuff from clothes to musical instruments, cars, and even baby toys and gear that your littles have outgrown. Imagine for a moment the potential value of all the items you own and don't use anymore.
For example, Turo easily lets you rent out your car to locals and tourists who need a cheap and easy way to get around. If you love fashion and have some beautiful higher-end pieces on hand, you can rent them out on Reheart.ca. In turn, people who need to look nice on the cheap for things like weddings, graduations, galas, and holiday parties will benefit from renting your high-end apparel.
Babyquip is a fantastic way for parents and caregivers to make money online by renting out toys and baby equipment like strollers, cribs, high chairs, etc.
And you can rent out almost anything you can think of on sites like Kijiji or Craigslist, like your drill, your DIY tools or even your camera. It's up to you to decide which items you want to make profitable – the sky's the limit!
26. Sell Your Old Clothing Online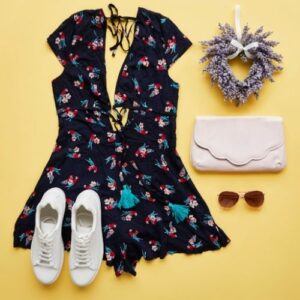 Do you have a ton of clothing in your wardrobe that you don't know what to do with? Do you regret making a recent purchase because you don't like the colour? No problem! Give your clothes a second life and make money online with sites like Poshmark and Upcycli. Unlike generalist platforms like Facebook or Kijiji, these platforms create online marketplaces that specialize in clothing, shoes, accessories and home decor.
Take a photo of the item of clothing you want to sell and create an ad. Then the buyer pays directly on the platform. The only you have to do is package it up and pop it in the mail. It's simple, fast, reliable and ethical! This formula is very popular in Europe through Vinted, but it's just starting to catch on in Canada. It's a superb solution for both the planet and your wallet!
27. Sell Your Clutter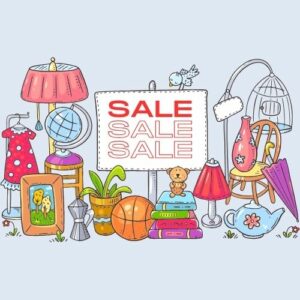 Why stop at clothes? We all have old things lying around at home that are no longer useful to us. In fact, there are several sites like Kijiji, VarageSale, Craigslist or Letgo through which you can sell those no-longer-loved items. Just post an ad with a picture and a price, and let potential buyers contact you.
28. Sell Your Old Books Online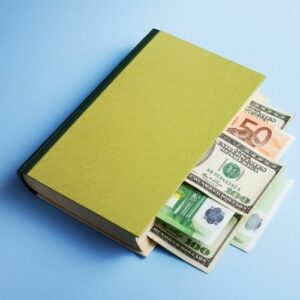 While you're on a selling blitz, don't overlook your personal library. No matter how great a book is, it's usually a single-use item. How many books have you ever re-read? With a few exceptions, most of them are likely to be collecting dust on your bookshelves.
So why keep a book if you'll never read it again? You can easily sell them on Abebooks, Amazon or Kijiji. Sorting and selling your books is a good ecological gesture, which can easily make money online, but above all, it is a gesture for yourself – when your living area is less cluttered, you can see more clearly!
29. Sell Your Old Phones Online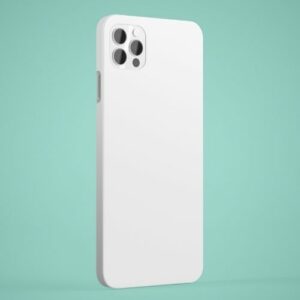 Many people have a drawer full of old mobile phones. They are often kept for sentimental value, then they end up being abandoned. However, in most cases, these older models still work. So instead of keeping clutter, why not sell it?
To get the most money out of it, the best solution is to put an ad on Kijiji or Facebook. However, if you want to get rid of it quickly and effortlessly, GoRecell is there for you. For example, you can get $65 for an iPhone 6S in good condition, and $85 for a Samsung Galaxy S7 Edge. In addition to doing a good deed for the planet, you will also make money online.
30. Rent Out Your Pool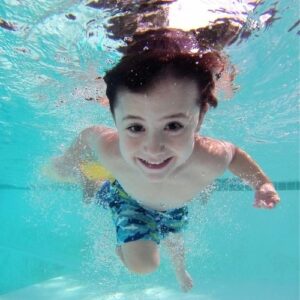 Having a pool in your backyard is a wonderful perk to enjoy in the summertime. Did you know there are many others who would also like to enjoy an afternoon or evening at a private pool? That is where Swimply comes in. You can make money online by joining a marketplace that matches people who want to swim with people who have pools. You don't even have to be home during the reservation if you don't want to be. Just make sure your guests can access the pool without you.
Founded in 2019, Swimply is a digital marketplace where you can rent out your pool for a few hours. As they put it, "Think Airbnb, but pools." You can easily register your pool and have interested parties reach out to you and book a time. Hello, weird but cool income stream!
31. Complete Human Intelligence Tasks Online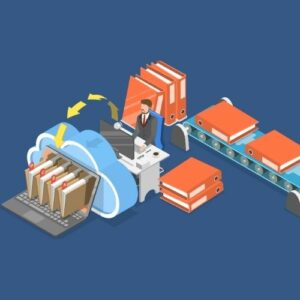 Online data entry and other related tasks are pretty easy gigs that usually don't require any special skills. But it's often tedious and can be time-consuming, so businesses and individuals like to outsource these jobs. This is a great way to make money online without needing a degree or other certification, and you control your hours. To make the most money possible, you'll need strong time management skills and make little to no errors.
Amazon Mechanical Turk can help you find data entry tasks and other low-skill jobs that only humans can do. It's available to Canadians and jobs include spreadsheet work, rating YouTube videos, and validating user-generated content.
If that sounds a little too boring for you, Clickworker offers much more interesting work. Its users post totally random jobs that include taking pictures of different perfumes at specific stores or recording yourself doing certain yoga moves. Hey, you may even find yourself uploading voice recordings of you giving common commands to a smart device.
32. Get Paid for Your Expertise by Answering Questions Online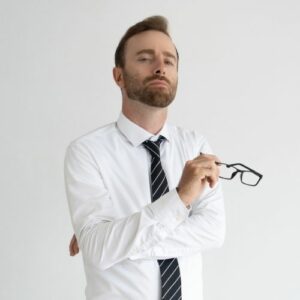 Even highly skilled people with well-paying jobs seek ways to make money online. After all, those student loans aren't going to pay themselves! The good news is that you can get paid for your expertise without even leaving the house.
Businesses and individuals need credible information for projects, reports and other research-heavy tasks. Platforms like Wonder or JustAnswer can help you find research opportunities.
JustAnswer users ask questions across various fields, then experts provide answers and advice for a fee. According to the website, you can earn an average of $2,000 to $3,000 per month. They accept all kinds of trained professionals from the finance industry to veterinary medicine, consumer electronics, heavy equipment, law, cars and more.
33. Teach Virtual Music Lessons to Make Money Online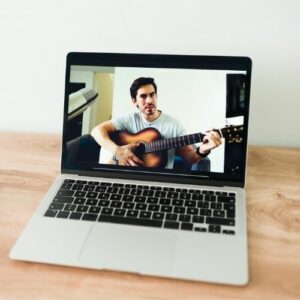 The pandemic killed a lot of side gigs, but for others, it just simply moved them online – like music lessons! Traditionally done in person, this side gig actually works well online for pupils of all ages. So, if you're a skilled musician or singer, consider offering digital music lessons to make money online.
There are tons of music-specific sites that offer virtual lessons like Canada Music Academy, Beethoven at Home, and Takelessons. You can also apply to local music schools and music stores and inquire if you can work for them but offer lessons exclusively online. That way you're working with people in your own community and have easily accessible support in the event you need it.
34. Teach Voice Language Lessons Online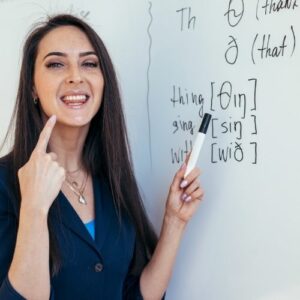 Learning another language goes beyond just understanding spoken and written words. Many people who learn another language struggle to communicate effectively which can hold them back socially and financially. That's where you come in with language lessons focused on pronunciation, accent reduction, diction, or speech clarity for non-native speakers.
This gig is easier than teaching another language from scratch and can be a heartwarming way to make money online while making life a lot easier for people. A platform like iTalki allows you to become a community tutor without needing a teaching degree or previous experience. On the other hand, Verbling is a great site for certified language teachers looking to make money online.
35. Become an Online Scalper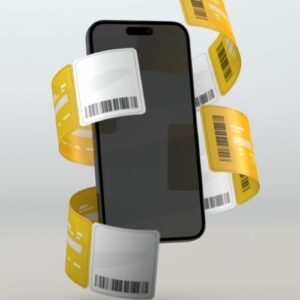 Have you ever picked up a ticket for a concert last minute and paid extra for the convenience of that last-minute purchase? That extra could be going into your wallet! Sites like Stubhub allow you to purchase tickets for concerts and other events and resell them on their sites, legally.
By choosing the right events and concerts (the in-demand and likely to-be sold-out ones), you can charge a higher price at a later date to make a profit on the original ticket price.
This is legal because platforms like Stubhub follow all local and federal requirements for the resale of tickets.
36. Test Mobile Applications to Make Money Online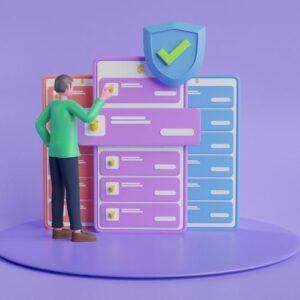 Canadians spend an average of more than six hours per day glued to their screens. We use websites and mobile applications in our daily lives, so we are able to take a critical look at them. Some platforms like UserTesting or Try My UI will pay you to test mobile apps or websites. It's a win-win solution for all parties: companies save on user testing costs and you, even if you're not a professional, can help and be rewarded. On User testing, you can earn $10 via Paypal for each 20-minute test or interview that you complete.
37. Design & Sell Digital Downloads to Make Money Online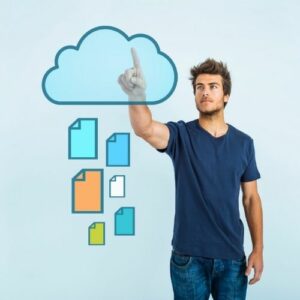 Are you a graphic designer or a tech-savvy artist? Unlock your creative prowess and turn it into a cash-generating machine by selling digital downloads on Etsy. With just a few clicks, you can tap into a global marketplace hungry for digital goodies.
Start by brainstorming your niche—whether it's printable art, digital planners, graphics, or even knitting patterns. Create stunning and unique designs that will captivate buyers. Set up your Etsy shop, upload your digital products and write enticing descriptions that showcase their value.
Pro tip: Canva is a fantastic design platform that is super easy to use, even for beginners, and it's extremely popular among the digital download crowd.
39. Sell Custom Merchandise Online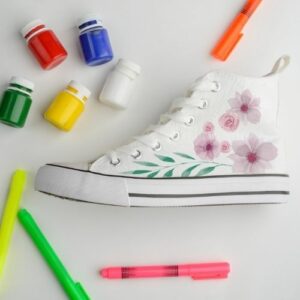 If you are a creative person, you can harness your talents by selling merchandise featuring your designs. For example, you can design and sell art on T-shirts, hats, tote bags, and other merchandise.
Merch by Amazon allows anyone to upload their artwork and put it on T-shirts which will then be sold and shipped by Amazon, without any other effort on your part. Society 6 and Creative Market are also great platforms to use to make some extra money.
40. Launch a Drop Shipping Store to Make Money Online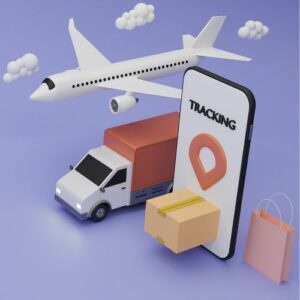 Can you imagine offering all kinds of products through an inventory directly? Wouldn't that be great? This is actually possible thanks to a very widespread practice called drop shipping. But hustler beware, dropshipping is not an easy way to make money online and requires some skill in order to be successful.
Luckily, platforms like Shopify or Woocommerce are user-friendly and allow you to sell products through your own store. You can also sell your products directly to marketplaces such as Amazon or eBay. As for finding products to sell, you can start looking on sites like Aliexpress or Alibaba.
41. Plan Virtual Events & Sell Experiences Online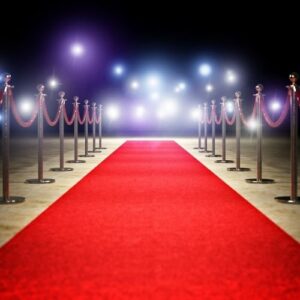 Do you love planning events, but don't love the footwork involved? Then direct your attention to virtual event planning – yes, it's a thing! As a virtual event planner, you can make money online helping businesses, organizations, and individuals plan and execute remote meetings, seminars, workshops, galas, weddings, and more. While you don't technically need any specific qualifications, a degree in hospitality or a certificate in event planning opens more doors.
With the right qualifications or relevant experience, you can work remotely for an online company like Concierge Club or you can launch your own online business. In this industry, connections are everything. You may want to start as an employee while you build your network, skill set, and proven history of seamless and successful event planning.
No special skills? No problem! Eventbrite allows anyone to create an event, course, workshop and other events and publish them on its site. The price and other factors are up to you! The Airbnb platform also lets you sell physical experiences such as excursions, tours, adventures, lessons, and group shopping sessions. Now, you can also organize events online!
42. Become a Virtual Tax Preparer to Make Money Online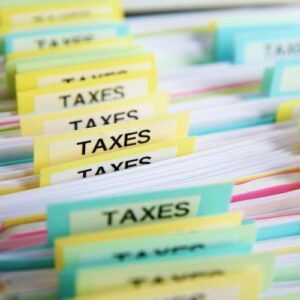 Everyone hates doing taxes, but maybe it wouldn't be so bad if you got paid for it. You're in luck because you can make money online preparing income tax returns for people. Better yet, you don't even need to be a professional accountant.
Companies like H&R Block and Liberty Tax offer an online course that qualifies you to work with them or use what you learn to build your own online business. Prepare to spend at least $300 plus taxes and up to 70 hours on the course. Once you've got the skills, you can meet with clients entirely online and choose your own hours.
43. Become a Home-Based Travel Agent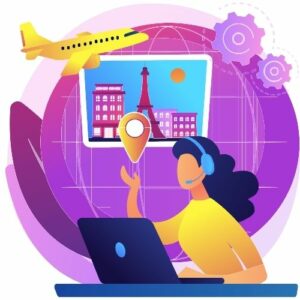 Now that the world has somewhat gone back to normal, people are taking revenge holidays to make up for lost time. You can make money online helping busy, stressed-out people plan their dream vacations. As a home-based travel agent, you can book trips, flights, accommodation and more.
A site like The Travel Agent Next Door has everything you need to get started, like online training to get certified and turnkey marketing programs to help you build your business. This job requires certain skills and compliance with federal and provincial regulations, so there are some upfront costs. If you're new to the industry, be prepared to invest $3,000 to $5,000 for online training and certification.
44. Try Out Paymi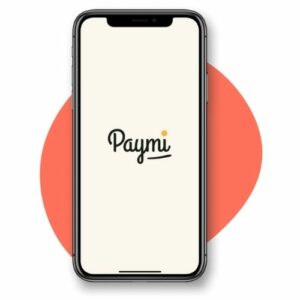 Paymi, a cashback website that generates commissions when members make purchases with their retail partners, rewards its users with a percentage of the commission they have received. This can range from 2 to 10 percent for retail purchases, up to 20% for travel purchases, and 30%-40% for magazines.
With Paymi, 2 percent of your purchases at Burger King are directly credited to your Paymi account. Once you reach a minimum of $20, you can withdraw it via an Interac e-Transfer.
45. Create Your Own Blog to Make Money Online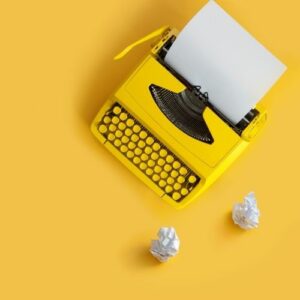 Do you have a passion you can write about? You can probably create your own blog to share your tips and tricks while growing your audience! Hopefully, your blog will become widely known and sponsors will knock on your door. Here are some tips to create and monetize a blog. The Wix, WordPress, and Squarespace platforms provide hosting so you can create your own site upon which to publish your blog.
46. Manage Facebook Ad Campaigns For Local Businesses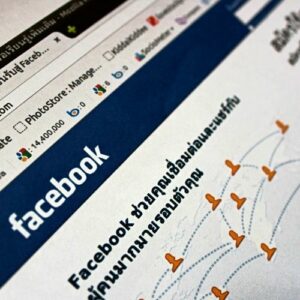 Today, no company is too small to ignore online marketing. However, it is difficult for some small businesses, due to lack of time or simply skill, to manage Facebook advertising campaigns.
For many of us, Facebook has no secrets and offering to manage Facebook ad campaigns for local merchants seems like a fabulous way to generate income. If you've never managed Facebook Ads campaigns, you can easily learn how on Facebook Blueprint.
47. Become a Podcaster
If you have passion or expertise on a particular topic, consider starting your own podcast and monetize it through sponsorships, ads, or listener donations. Find a niche or unique angle within that topic that aligns with your interests and target audience. Then get to work recording high-quality and engaging episodes using a good microphone and recording software.
Once your podcast is ready, upload it to popular streaming platforms like Spotify, Apple Podcasts, Google Podcasts and Stitcher. Promote your show across various social media sites and forums where your target audience is likely to be. Work on building an active and engaging community of listeners. Once your audience is large enough, you can make money online through sponsorships, affiliate marketing, crowdfunding, or offering premium content or merchandise to your listeners.
48. Become a Social Media Influencer to Make Money Online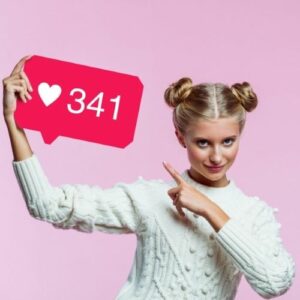 Are you ahead of the latest trends? Do people look to you for guidance, advice, insight, or a hearty laugh? No matter your skill, talent, or popular quirk, you can capitalize on it as a social media influencer.
This is a crowded space and can take a while to build a following, so you need to carefully identify your niche or area of expertise that makes you stand out. Then get to work posting high-quality and engaging content that showcases your one-of-a-kind personality.
To make money as a social media influencer, you need to amass followers by choosing the social media platforms that align with your content and target audience like Instagram, YouTube, or TikTok. Once your audience hits 10,000, you can make money online with different strategies like sponsored posts, brand partnerships, affiliate marketing, or creating and selling your own products or services. Connect with influencer marketing platforms like GrapeVine Village or Upfluence that connect influencers with brands who want to collaborate.
49. Become an Online Personal Fitness Trainer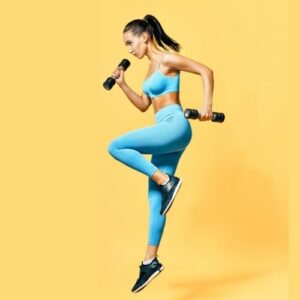 Many people feel overworked, overwhelmed and exhausted. Yet, packing up their stuff and hauling ass to the gym makes can make it hard, and sometimes even impossible, to get or stay fit. Therefore, becoming an online personal fitness trainer is a fantastic way to make healthy living more accessible for people. Not to mention, it's a meaningful way to make money online.
As long as you're a certified instructor, you can offer personalized fitness training and coaching remotely through platforms like Trainerize, Fit Squad or fitbudd. So, they connect you with clients and completely digitize the entire process. Alternatively, you can build your own brand without the need for certification on platforms like YouTube and Instagram. Then start offering virtual personal training sessions through platforms like Zoom, Google Meet, or Skype.
50. Become a Virtual Interior Designer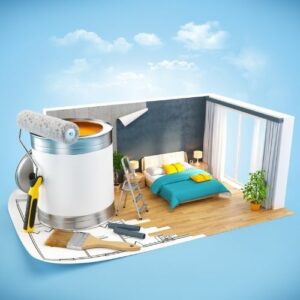 If you have a knack for creating gorgeous spaces, you can be an interior designer without ever leaving the house! eDesign is here and it's a beautiful thing. You don't need any special training or credentials, just a keen eye and natural talent.
However, there are online interior design courses you can take to give you street cred and a competitive advantage. You will also need to learn how to use Computer-Aided Design (CAD) software like Planner5D, SketchUp, and Floor Planner.
You can partner with an established eDesign company like Toronto-based Orangetree Interiors, or try to join the wildly popular US-based Decorilla or Havenly platforms. Another option is to offer your services on TaskRabbit. Or build your own business by creating a website and reaching out to real estate agents offering to digitally stage their online MLS listings. This is a great way to start building your portfolio.
51. Become a Virtual Personal Stylist to Make Money Online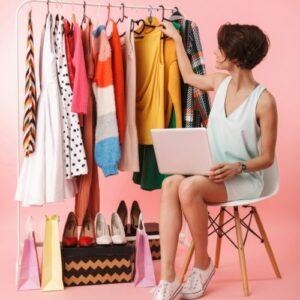 Calling all fashionistas! This is your sign to cash in on your passion as a virtual personal stylist. Again, you don't need special training or credentials, just a talent for making bodies of all shapes and sizes look fabulous and on-trend. However, there are online fashion stylist courses you can take to establish credibility and earn your client's trust.
As an online fashion stylist, you can help people build their wardrobes and create stylish outfits for any occasion. Likewise, you can work for a private fashion company, or an online stylist platform, or build your business as an independent stylist. Collaborate with online retailers that offer affiliate programs to earn commissions through client purchases. Moreover, leverage social media to showcase your styling expertise and attract potential clients.
According to TaskRabbit, online stylists on their platform earn $100 to $200 per job. However, I did not see any active gig listings in my city, suggesting this is a new trend with little competition standing in your way.
52. Make Money Online as a Gaming Streamer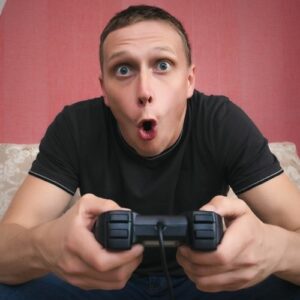 If you're a passionate gamer, monetize it. Stream your gaming sessions on platforms like Twitch, YouTube, and YouTube Gaming. According to Restream.com, an audience of just 100 viewers can start earning you anywhere between $50 to $1,500 per month!
First, invest in the right equipment like a good quality microphone, and webcam, as well as a fast and stable internet connection. Second, work on creating a schedule for your streaming sessions to build a loyal audience. Finally, engage with your viewers, foster a vibrant and inclusive community and provide entertaining commentary while playing games.
Once your audience grows big enough, you can explore income streams like subscriptions, donations, sponsorships or affiliate marketing. Naturally, promote your streams on social media platforms, gaming forums and communities to expand your viewership. For instance, collaborate with other streamers and participate in gaming events or tournaments to get your name out there and build brand awareness.
FAQs About How to Make Money Online
How to make money online starting with nothing?
Of course, you can make money online with little to no resources! Consider freelance opportunities like content writing, virtual assisting, or graphic design and offer your services on sites like Fiverr and Upwork. Furthermore, explore affiliate marketing, online tutoring, or selling digital downloads on platforms like Etsy.
How to make money with music online?
The internet provides tons of neat ways for musicians to monetize their talent. Therefore, sell your music on platforms like Fiverr, Tuncore or DittoMusic or distribute it on streaming services like Spotify. Further, you could teach music lessons online through sites like  Canada Music Academy, Beethoven at Home, and Takelessons. You can also license your music for commercial use, or collaborate with brands for sponsored content. Heck, you can even rent out your instruments to people on platforms like Fretish.com.
What jobs can I do online to make money?
There's no shortage of online jobs available to Canadians. First, you can explore options like virtual assistance, social media management, web development, online tutoring, eCommerce, digital marketing, freelance writing, graphic design, and transcription services, among others. Many of these gigs require little to no special training or startup costs. This article alone describes 52 ways to make money online, and that's just the tip of the iceberg. We didn't even touch on some of the weirdest side hustles in Canada.
Can anyone make money online?
Yes, anyone can make money online with the right skills, dedication, and willingness to learn. All you need is a reliable internet connection! After all, there are opportunities available for any interest, skill set, and level of expertise. Making money online requires some degree of effort and persistence, but with the right approach, anyone has the potential to succeed.
Can online surveys make you money?
Yes, taking online surveys can be a legitimate way to make money online, but it certainly won't make you rich. Several platforms like Swagbucks, Survey Junkie, and Pinecone Research offer paid surveys to Canadians. While it may not provide substantial earnings, it can be a convenient way to make some money in your spare time – so you can enjoy that $9 latte guilt-free.
Can you make money playing online poker?
Technically yes, playing online poker can be a way to make money online – but it's a terrible idea because the risks are too high. Not to mention, poker requires skill, strategy, and careful bankroll management. Platforms like PokerStars and 888poker offer opportunities for Canadians to play and potentially earn money through online poker tournaments and cash games. However, we strongly suggest NOT rolling the dice on your hard-earned bacon because you are likely to lose it.
Can you make money selling photos online?
Absolutely! Photographers can monetize their talent by selling photos online. Websites like Shutterstock, iStock, and Getty Images allow you to upload and sell your images. Focus on capturing high-quality, marketable photos that cater to specific themes or industries.
Can you make money off TikTok in Canada?
Yes, TikTok is actually a fantastic and underrated way to make money online. The TikTok Creator Fund will be expanding into Canada in the near future, allowing you to earn from brand collaborations, or leverage your TikTok following to drive traffic to other revenue-generating platforms like YouTube or your own products/services. If you have enough followers, you can make money through paid sponsorships and affiliate marketing.
How to make money on Instagram in Canada?
Making money on Instagram in Canada involves building a strong following and engaging with your audience. You can collaborate with brands for sponsored posts, promote affiliate products, sell your own products/services, or become an Instagram influencer and earn through brand partnerships.
How to make money online in Canada as a student?
Students can easily make money online through opportunities like freelance writing, graphic design, virtual tutoring, social media management, or starting a small e-commerce business. You can also sell your lecture notes, study notes, and other school work on sites like Stuvia, Academon, Pimido, and Gradebuddy. Additionally, you can participate in paid surveys, freelance directly with clients, or monetize your skills through platforms like Fiverr or Upwork.
How to make money online in Canada as an immigrant?
Immigrants in Canada can make money online by leveraging their talents, skills and expertise. Consider freelance work, online consulting, language tutoring, translation services, or offering unique cultural products/services. Networking, joining relevant communities, and promoting your services online can help establish your presence and attract clients.
How to make money with Amazon Canada?
You can make money with Amazon Canada by selling your own products, or by utilizing their Fulfilled by Amazon program to sell third-party products. First, join the Amazon Associates program and earn commissions by promoting and selling products through affiliate marketing. Next, publish and sell eBooks through Kindle Direct Publishing. Finally, you can also offer services such as graphic design, writing, or consulting through Amazon's Mechanical Turk or Amazon Home Services.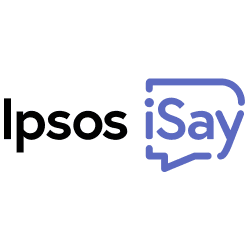 Ipsos iSay
Discover the difference you will make. Ipsos iSay offers exciting and exclusive offers for Canadians who join and participate in surveys. Earn rewards with Ipsos iSay! JOIN NOW!