Compare

Funeral Insurance
You could save thousands of dollars by getting multiple quotes to pick the best funeral insurance policy.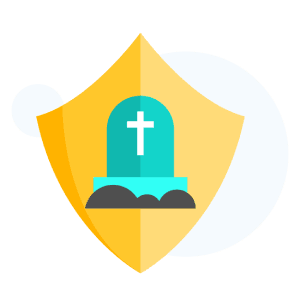 How to shop for your next funeral insurance policy on Hardbacon
Comparing the prices of several insurers before choosing a funeral insurance policy can help you save hundreds of dollars a year. Follow these 4 steps to get quotes.
Tell us where you live
The first step is to enter the name of your province in the box on the left, then click on "Compare". Your location will enable us to redirect you to the appropriate partner.
Tell us more about your needs
The second step is to begin filling out our partner's form. It will ask for your contact information and you'll have to answer questions about your gender, your age and your smoking status. A text box will allow you to provide details about what matters to you in a funeral insurance policy.
Indicate the coverage you want
The third step is to indicate the coverage amount and policy length you would like. You will also be able to choose if you prefer a no-medical or a regular policy. Quotes will appear at this stage.
Assess your eligibility and book a call
The last step is to click on "apply". If you choose a no-medical insurance, you will be asked to fill a more detailed form about your health to find out if you are eligible. Given a positive outcome, you'll be put in contact with the insurer. If you prefer a regular policy, simply select a quote in order to book a call with the insurer of your choice.
Tips to save on your next funeral insurance policy in Canada
Shop around for your insurance
Insurers are very competitive with each other. It's therefore advantageous to get quotes from several companies or to find an insurance broker who'll do it for you. While shopping, do not hesitate to check which insurers offer discounts for graduates of your university, for members of your professional association or any other group to which you belong.
Submit to a medical exam
In general, funeral insurance policies that require you to undergo a medical exam are less expensive than their counterparts that are issued without any examination. The reason is simple: a medical exam reassures the company regarding your health, and they can offer you a better price. In general, the exam is conducted in your home by a healthcare professional paid by the insurer.
Reassess your needs
You should have coverage adapted to the actual costs of the funeral you'd like to have. Assessing your needs correctly will enable you to pay a reasonable amount. Funeral expenses range from $2,500 to $15,000. Cremation, embalming, a coffin or an urn, the ceremony and taxes on certain assets soon add up. Remember, the higher the amount of coverage, the higher your premium.
Choose an annual premium
When you opt for monthly payments, you pay more administrative fees compared to making a single annual payment. So paying your premium in a single annual installment is a good way to save a few extra dollars. To avoid forgetting to make your payment, set a reminder on your calendar.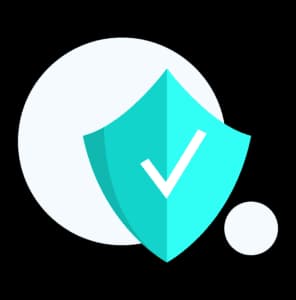 Get up to three funeral insurance quotes by answering a few questions
Frequently asked questions about funeral insurance
Does life insurance cover funeral costs?
Yes, life insurance usually covers funeral expenses. The reason is simple: funeral insurance, also known as funeral expense insurance or burial insurance, is a form of life insurance! When you take out life insurance, you choose the amount you want to pay for your funeral. In reality, it's part of the overall benefit that will be distributed to your beneficiaries after your death. It is these beneficiaries, your heirs, who will be responsible for paying the funeral bill using the amount received from the insurer.
Does car insurance cover funeral costs?
How does funeral insurance work?
How much does funeral insurance costs?
How to pay for a funeral without life insurance?
How to pay for funeral with a life insurance policy?
Is funeral insurance worth it?
Can a funeral home be a life insurance beneficiary?
Can you buy funeral insurance for someone else?
Does health insurance cover funeral costs?
What types of funeral insurance are available?
Can funeral insurance be included with term life insurance?
Compare

Funeral Insurance
You could save thousands of dollars by getting multiple quotes to pick the best funeral insurance policy.