The Best Chequing Accounts in Canada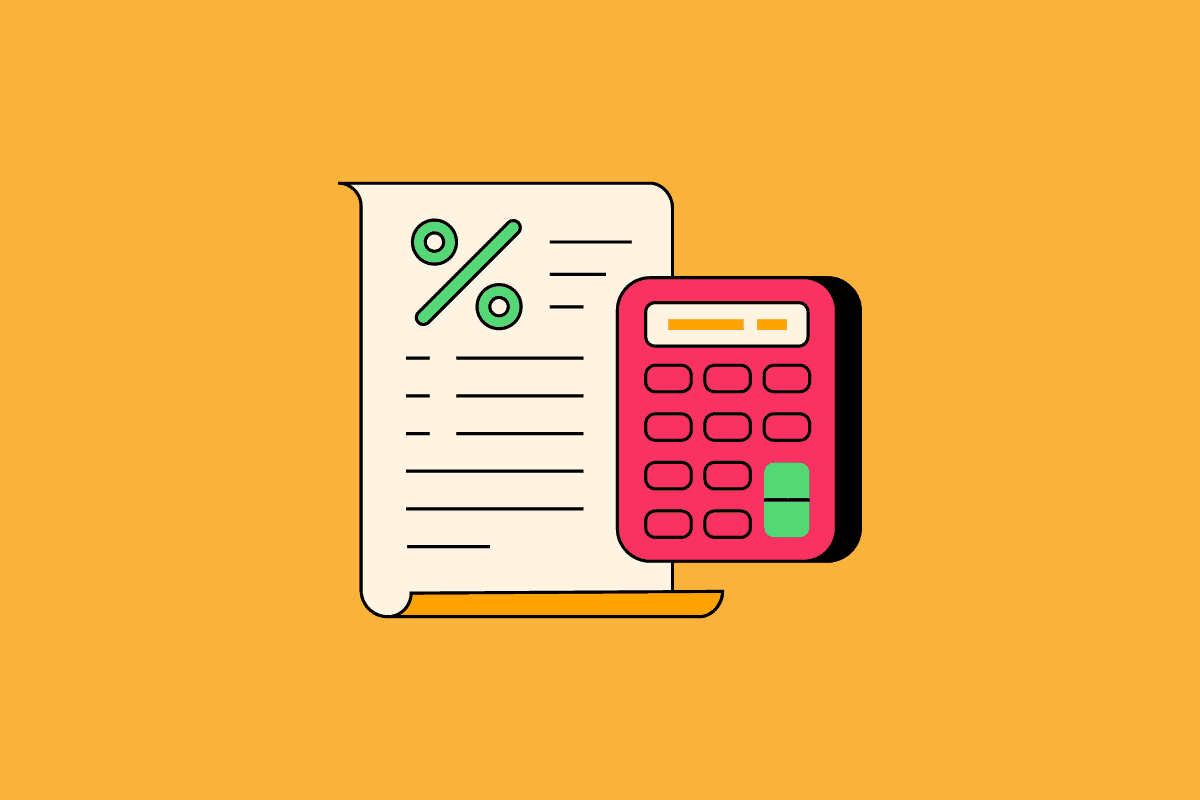 Choosing a financial institution with which to open a chequing account is not the most important financial decision you'll ever make, but it's not a reason to do so blindly. Each institution offers several banking solutions and some are more advantageous, depending on your needs.
Like many of you, the day my "wealth" began to spill out of my piggy bank, I followed my parents to their branch to open my first account. And I kept it that way for several years, even after finishing my studies, without asking myself too many questions. Until the day I scrutinized my monthly statement to see a hundred dollars in transaction costs. I had paid the equivalent of a good dinner at a restaurant with my girlfriend to have the right to…spend my own money. OUCH!
Since our needs and habits change over time and with new technologies, a little shopping for chequing accounts can save considerably. It can even lead to some privileges and rewards.
At Hardbacon, we know your time is too valuable to spend a day comparing deals, so our team of financial geeks have done it for you. Here are our recommendations for the best chequing accounts in Canada in the following categories:
Premium account – High usage
Student accounts
Accounts for newcomers
Low-cost accounts – Basic usage
Advantageous Account – Medium/High Usage
Note that the details of the following offers are valid as of the publication date of this article and are subject to change. For up-to-date information at all times, consult the  Hardbacon chequing account comparison tool.
[Offer productType="OtherProduct" api_id="64e5e7262bb7ed64e70ab288″ id="179232″]
The National Bank's The Total Chequing Account
The price: variable according to your age as long as you keep a monthly minimum of $6,000.
Age 0-17 years: $18/month
Age 18-24 years: $13/month
Age 25-59 years: $28.95/month
Age 60+: $23.95/month
Why do we love it? We like it for its complete peace of mind. Total account holders are entitled to an unlimited number of online and over the counter transactions. Moreover, with nearly 2,800 automatic teller machines (ATMs) across Canada and more than 400 branches in Quebec, New Brunswick and Ontario, you will have no difficulty obtaining in-person service whether you are at home, at work or on a road trip.
Who's it for? Anyone who can keep $6,000 in their account at all times. You get unlimited Interac and Cirrus transactions. Plus you have access to legal and estate professional. Since this banking package provides free overdraft protection and a built-in line of credit. Approval for the line of credit is subject to a credit check, but the line of credit is not mandatory. Without a line of credit, any client can have the Total package.
Discounts and promotional offers:
To view the details of the offer and apply, click here!
The Scotiabank Ultimate Package
The price: $30.95 per month.
Why do we love it? Because it gives you value back. In fact, the $30.95 monthly fee is waived if you keep a monthly minimum balance of $5,000 or if you keep a combined balance of $30,000 across your Ultimate Package and your Momentum Plus Savings Account(s) for the entire month. If you are a senior (age 60+), you get a decent $4 break on your account.
Earn SCENE rewards points for purchases made with the debit card.
Take advantage of a higher interest rate of 5.65% on the MomentumPLUS savings account for 5 months.
Get 10 free trades in a Scotia iTRADE® account in the first year (valued at approximately $100) and 5 free trades per year for subsequent years.
Make unlimited international money transfers with no fees.
Free withdrawals from any automatic teller machine (ATM), even abroad. However, charges from the ATM operator may apply.
And much more…
Who's it for? Heavy users who travel a lot will certainly have the opportunity to save more than the monthly fee of $30.95. Note that Scotia Rewards Points can be redeemed for travel rewards. Free unlimited international money transfer transactions can also be very useful for those who are used to sending money to relatives outside the country.
Note, however, that if you plan to leave one of the major Quebec cities and head out to the more rural regions, Scotiabank may not be the ideal choice. Even if it is part of the Canadian Big 5, its presence in Quebec is limited primarily to Montreal, Quebec City and Gatineau. For the rest of Canada, you'll easily find a Scotia branch to serve you in person in most towns and cities.
Discounts and Promotional Offers: if you meet some relatively simple conditions, the current bonus offer is a $350 directly deposited into your Scotia account.
To view the details of the offer and apply, click here!
Our student chequing account recommendations
Scotiabank Student Banking Advantage Plan
The price: it's free!
Why do we love it? When you're in school, every dollar you can save is worth its weight in gold. In addition to the $0 monthly fee, Scotiabank Student Banking Advantage Plan holders earn points on their everyday purchases with the SCENE Points or the Scotia Rewards program. There is also no limit on the number of debit transactions and interac e-Transfers.
Who's it for? The account holder must be attending a post-secondary institution full-time in Canada or the United States. Foreign students are also eligible. The current offer doesn't mention any age restriction.
To view the details of the offer and apply, click here!
Other student chequing accounts that caught our attention
Desjardins Student STRATEGIC Account: The free monthly plan is reserved for students attending university full-time, regardless of their age. In addition to offering unlimited transactions, you also benefit from interest payments. For details on the offer, go to the Desjardins website.
Our chequing account recommendations for newcomers to Canada
National Bank's offer for newcomers to Canada
The price: $0 for up to three years (conditions apply), otherwise $15.95/month.
Why do we love it? Opening a National Bank newcomers bank account is one of the essentials for any newcomer, and National Bank has made this simple. You can even enroll online 90 days before you arrive in Canada.
You're saving on the monthly fee the first year. Plus, it's also possible to save on the monthly fee on the second and third years, provided certain criteria are met. By getting access to a Canadian National Bank Mastercard credit card without credit history, opening an account with NBC is a great way for a newcomer to start building their credit history. It is important to note that your borrowing and payment history is not transferable to Canadian credit bureaus Equifax and TransUnion.
We also like the support service for newcomers at the National Bank. More than just support at the banking level, the service provides immigration answers and a wide range of other important information and personalized answers to your questions about your new start in Canada.
Who's it for? Any newcomer aged 18 or over is eligible for the National Bank offer, up to 5 years after arriving in the country.
To apply, see the offers for Newcomers section on the NBC's website.
The BMO NewStart® Program
[Offer productType="CheckingAccount" api_id="6374252e4296bf656c803f8a" id="180587″]
BMO NewStart Program for newcomers to Canada offers you the Performance Plan Chequing Account and a small safety deposit box at no cost for one year, provided you meet certain criteria. that means you save the $16.95 monthly fee for 12 months. For a limited time, you could also get up to a $450 bonus when opening an account with the BMO NewStart® Program. To view the details of the offer and apply, click here!
Scotiabank Basic Plus Bank Account
The price: $11.95 per month or $0 by maintaining a minimum daily closing balance of $3,000 for the entire month.
Why do we love it? Even though it's a basic account, you can accumulate SCENE Points or Scotia Rewards Points using your debit card. You only need to maintain a balance of $3,000 to have your monthly fees waived.
Who's it for? By providing 25 debit transactions and 10 free interac e-Transfer transactions per month, the Basic Plus chequing account is ideal for occasional users.
To view the details of the offer and apply, click here!
Other basic chequing accounts that caught our attention
Scotiabank Basic Bank Account: For very occasional users, this account costs just $3.95 per month. You can make up to 12 regular transactions and 2 interac e-transfers per month, free of charge. To view the details of the offer and apply, click here!
Desjardins Basic Plan: It provides 12 transactions per month, and you only need to maintain a balance of $1,500 to obtain a monthly fee credit of $3.95.
Great chequing accounts for medium/high use
Scotiabank Preferred Package.
The price: $16.95 per month or $0 if you have a minimum monthly balance of $4,000.
Why do we love it? With the Preferred Package, you don't have to count your monthly transactions since it provides unlimited debit and interac e-transfer transactions. In addition to not having a limit on free transactions, your debit card purchases help you accumulate SCENE Points or Scotia Rewards Points, redeemable for travel rewards or cinema tickets, for example. And once a month, you can make a free withdrawal from any other institution's ATM. It's not huge, but it's the kind of small savings that feel good!
Who's it for? The Preferred Package is the ideal compromise for those who don't want to be restricted in their banking activities without having to pay close to $30 a month for options that will not be useful to them.
Discounts and Promotional Offers: Get a 4.35% interest rate . The account also provides first year annual fee waivers on certain credit cards.
To view the offer and apply, click here!
National Bank Connected Chequing Account
The price: variable according to age
Age 0-24 years: $0/month
Age 25-59 years: $15.95/month or $0 if you have a minimum monthly balance of $4,500
Age 60+: $10.95/month.
Why do we love it? We appreciate it especially for its simplicity. Clients aged 14 and over can request an account to be opened online in just a few clicks. Interac transfers and online transactions are unlimited and free.
Who's it for? Like the Scotia Preferred account, Connected offers a value-for-money compromise between basic and premium plans.
Discounts and promotional offers: The Connected Account is offered at a reduced price for those aged 60 and over ($10.95 per month) and for anyone aged 0 to 24 ($0 per month). It also provides a $30 credit card fee rebate.
To view the details of the offer and apply, click here!
How-to guide: how to determine your bank account needs
Before revealing our choices, here are some questions to consider when determining what type of chequing account and plan is right for you.
Have you considered how many transactions you make?
Are you paying too much for an expensive plan with options you don't need?
Are you paying too much in unnecessary additional fees for an overly generous plan?
There's only one way to find out: by examining your banking budget. Take a look at your transactions and your additional costs over the last 12 months. Since your consumption habits may vary in different seasons, look at a full year so that you can identify your maximum monthly needs. As a general rule, take the most active 3 or 4 months as a baseline to establish your level of use.
It's usually better to go for a more expensive, but more generous plan to avoid significant excess transaction fees in the months when you're more active.
Consolidate or diversify?
There are certainly advantages to bringing all of your financial activities together in one institution. In addition to making it simpler to manage, the multiplication of services under a single banner can offer rewards and privileges.
But loyalty in business must earn you money, or at least save you money! You shop around for your mortgage and insurance (at least I hope so), so why not check out the various bank account offers available on the market?
Do you need to have a branch nearby?
According to a 2019 Canadian Bankers Association survey, more than a third of respondents said they went to a branch at least once a year. But only 20% of Canadians reported going there frequently. Perhaps an online bank's services are a better and more economical solution for those who no longer feel the need to make face-to-face transactions.
There are free chequing accounts, like Tangerine's for example, but they require you to give up some traditional services since the bank does not operate any traditional branch.