The Ultimate Guide to Micro Loans in Canada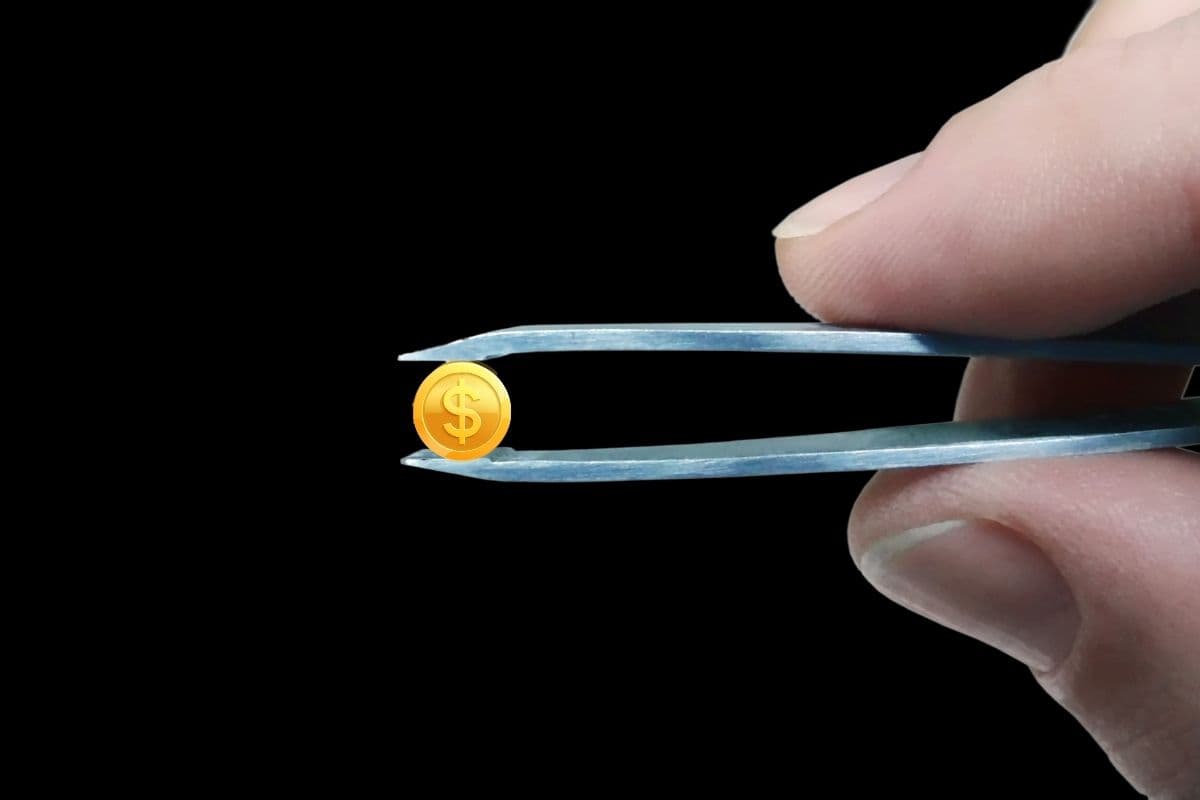 Imagine a world where the dream of entrepreneurship is accessible to all, regardless of your financial status. That dream isn't quite a reality yet, but we're getting there thanks to micro loans in Canada. Small businesses and start-ups face significant hurdles when it comes to financing their dreams. Traditional lenders avoid small business loans because they're just not profitable. They're also risk averse, turning away aspiring entrepreneurs who don't meet their strict lending standards. Micro loans in Canada fill the gap with smaller loan amounts and financing opportunities for entrepreneurs with less than stellar credit. If you're struggling to get the financing you need for your small business, here's everything you need to know about micro loans in Canada and where to get one.
What Are Micro Loans in Canada?
Micro loans are small loans, generally ranging from a few hundred to several thousand dollars, designed to help small businesses and start-ups. While there is no universal definition, a micro loan in Canada is generally considered to be around $50,000 or less.

There are various places to get a micro loan such as government programs, non-profit organizations, and private online lenders. They serve as a lifeline for small entrepreneurs, offering a faster and more accessible alternative to traditional business loans. They can also help you build business credit, which can help you qualify for a business credit card.
Debunking Misconceptions
Micro loans are shrouded in myths and misunderstandings. Let's set the record straight on two of the most common misconceptions that could be holding you back from tapping into this valuable resource.
They're Only for Developing Countries: Micro loans are a global financial instrument. They started in Bangladesh, financing small loans for women who made and sold baskets. But the concept has been exported around the world. Micro loans in Canada have helped countless businesses in both rural and urban settings.
You Don't Need a Business Plan: You can't just call yourself an entrepreneur, and boom, get money! That's not how it works. Most micro lenders still require a detailed business plan to assess the viability of your venture. And of course, you have to provide financial statements and other relevant documents that show you can repay the loan.
How Do Micro Loans in Canada Work?
Unlike traditional business loans in Canada, micro loans often have more relaxed eligibility requirements. Micro lenders tend to focus less on credit score and more on the potential of your business plan. But just like traditional loans, they have to be paid back with interest.
Micro loans can be used for a range of business needs like buying equipment, inventory, or even as working capital. Repayment terms vary, but they are generally short-term loans, and interest rates may be higher than standard loans – but that's not always the case.
Why Micro Loans in Canada Are Important
It's the small business that sponsors your child's soccer team, the start-up that brings fresh energy and innovation to our towns, and the entrepreneurs who sacrifice sleep to build their business. They don't just make money for themselves, they enrich your community by stimulating the local economy.
In fact, small and medium-sized businesses make up 99.8% of all businesses in Canada and employ 10 million people. This is why they are the backbone of the Canadian economy. So when they struggle, it impacts us all.
As you can imagine, access to financing is critical to keep that engine running. But they are notoriously underserved by traditional banks and lenders. Without micro loans in Canada, millions of businesses would fail to thrive. That hurts the overall economy, but our communities suffer the most.
Where to Get Micro Loans in Canada
Luckily, there are plenty of places to get micro loans in Canada. These include non-profits, private lenders, and government programs. Below are a few notable lenders offering small business loans, including micro loans, but they are by no means the only ones.
Non-Profit Organizations Offering Micro Loans in Canada
If you're seeking not just capital but also community support and mentorship, non-profit organizations might be your go-to for micro loans in Canada. These entities often go beyond mere lending, offering business advice, workshops, and community engagement opportunities.
Futurpreneur
Futurpreneur is a national, non-profit organization dedicated to supporting young entrepreneurs in Canada. Available to people between the ages of 18 and 39, the organization offers a robust package of resources that includes financing, mentoring, and essential business tools. Specifically, Futurpreneur can lend up to $20,000, with the option for additional financing of up to $40,000 through their partnership with the Business Development Bank of Canada (BDC).
What sets Futurpreneur apart is their mentoring program. Young entrepreneurs are hand-matched with experienced business experts from a network of over 2,600 volunteer mentors, providing invaluable guidance for up to two years. If you're a young entrepreneur in Canada looking for a well-rounded support system to help launch or grow your business, Futurpreneur offers a unique and comprehensive package to help you make the most of your micro loan.
Community Futures Network of Canada
The Community Futures Network of Canada (CFNC) is a nationwide program aimed at empowering rural and remote communities through small business development. Operating 267 non-profit offices across Canada, the CFNC provides various services including micro loans, training, tools, and events. Funding for these offices comes from the Government of Canada's Regional Development Agencies to maintain a stable and consistent support system for aspiring business owners.
The CFNC divides its operations into four regional groups: Atlantic, Ontario, Western, and the Territories, thereby catering to the specific needs and challenges of each region. If your business is based in a rural or remote area, CFNC can offer you localized, targeted support to help you succeed. Visit the website to find an office near you.
Windmill Microlending
Windmill Microlending is an organization dedicated to helping skilled immigrants and refugees in Canada. The goal is to help you obtain the Canadian credentials and training you need to work in your professional field. Windmill offers micro loans in Canada of up to $15,000 to immigrants who want to start or grow a business. 
This specialized lending fills a gap in the financial ecosystem, making Windmill an invaluable resource for newcomers looking to leverage their international skills and start a new venture in Canada. It's a unique platform that recognizes the value of diverse talents and aims to integrate them into the Canadian workforce and entrepreneurial landscape.
Private Lenders Offering Micro Loans in Canada
A number of private lenders in Canada specialize in small business and micro loans, aiming to fill the funding gap where traditional banks often fall short. Top choices include, but are not limited to:
OnDeck Canada
OnDeck Canada is a reputable private lender that offers both fixed-term loans and lines of credit to Canadian small businesses. Catering to over 700 different industries, they offer loans up to $300,000. This makes them versatile enough to serve a broad range of capital needs, from start-ups looking for micro loans in Canada, to more seasoned entrepreneurs in need of heftier financing. To find out if OnDeck is right for you, check out our OnDeck Canada Review.
Loans Canada
Loans Canada is a unique company that serves as both a rate comparison website and a direct lender for personal and small business loans. They offer a streamlined application process that connects Canadian entrepreneurs to a wide network of lending options. Whether you're looking for micro loans in Canada, or something more substantial, they'll help you find what you're looking for.
Sharpshooter Funding
Sharpshooter Funding is a Canadian-based online lender that has already helped more than 4,000 companies across the nation since launching in 2015. They offer loans up to $300,000, as well as a variety of financial products including Merchant Cash Advances (MCAs), flex funding, fixed funds, and equipment financing. Sharpshooter Funding is known for its wide-ranging options, making it suitable for businesses with diverse funding needs, including micro loans.
2M7 Financial Solutions
2M7 Financial Solutions specializes in Merchant Cash Advances and prides itself on a high approval rate, boasting a 97% success rate for loan applications. They offer flexible repayment options and quick disbursal of funds, often within 24-48 hours of approval. If you're looking for a cash advance rather than a traditional loan, and you value speed in the lending process, 2M7 Financial Solutions might be the right fit for your small business.
Government Programs Offering Micro Loans in Canada
Last but not least, there is valuable governmental support when it comes to securing a micro loan in Canada. Various federal and provincial programs exist specifically to encourage small business growth and entrepreneurship, often with more favourable terms than private-sector options.
Business Development Canada (BDC)
Business Development Canada (BDC) is a government-owned financial institution that plays a critical role in supporting small to medium-sized businesses across the country. BDC's focus is on providing tailored financial solutions, including loans, advisory services, and venture capital, to entrepreneurs who might struggle to secure financing through traditional channels.
BDC is known for its quick approval process. You can be approved for a loan of up to $100,000 in as little as 48 hours. Another remarkable feature is the flexibility it offers in loan repayment, including options to postpone principal payments for the first six months. If you're looking for a financial partner that can offer more than just capital, BDC is a reliable and resource-rich option for micro loans in Canada.
Canada Small Business Financing Program
While not technically a micro lender, the Canada Small Business Financing Program (CSBFP) is a government-backed initiative that helps small businesses secure loans from traditional financial institutions. They do this by sharing the risk with lenders. Through the CSBFP, small businesses or startups can apply for term loans of up to $1 million, and lines of credit up to $150,000. There is no set minimum lending amount because it is up to the lender to decide how much is appropriate based on your situation and needs.
One of the key advantages of this program is that it can make financing more accessible for businesses that might not have a strong credit history or sufficient collateral. However, you are still subject to loan assessments by individual financial institutions and must meet their criteria to qualify. Not all traditional lenders, like banks and credit unions, participate in this program. To find a CSBFP partner near you, visit their website.
How to Get a Micro Loan in Canada
The requirements to qualify for a small business loan or a micro loan in Canada can vary depending on the lender and the type of loan. However, there are some common requirements that many financial institutions, government programs, and non-profit organizations will typically consider, such as:
Credit Score: One of the first things that lenders look at is your credit history and credit score. A good credit score usually increases the chances of loan approval.
Business Plan: Many lenders require a well-detailed business plan that outlines the nature of your business, a marketing strategy, financial projections, and how you plan to use the loan money.
Financial Statements: Businesses that have been in operation will usually need to provide financial statements or tax returns to prove their financial stability and revenue.
Collateral: Some lenders may require collateral, such as business assets, to secure the loan. This is less common in microloans but prevalent in traditional small business loans.
Length of Time in Business: Certain lenders and loan types require that a business has been operational for a minimum period, often at least 6 months to 2 years, to qualify for a loan.
Annual Revenue: Some loan programs require businesses to meet a minimum annual revenue threshold. This helps lenders evaluate the ability of the business to repay the loan.
Legal Requirements: For micro loans in Canada, your business will need to be registered in Canada, and you may need to provide a Business Number (BN) issued by the Canada Revenue Agency (CRA)
Personal Guarantee: Some lenders require a personal guarantee from the business owner or a significant stakeholder to ensure that the loan will be repaid.
Specific Use of Funds: Lenders often want to know how the loan will be used, whether it's for equipment, inventory, working capital, or expansion. In some cases, the loan may be restricted to specific uses.
Age and Residency Requirements: For certain loan programs targeting young or new entrepreneurs, there may be age and Canadian residency or citizenship requirements.
Other Documentation: Additional documents, such as identification, proof of business ownership, licenses, and permits, are also typically required.
Pros & Cons of Micro Loans
Pros
Cons
? Easy to qualify for
? Quick approval times
? Small, manageable loan amounts
? Builds business credit
? Usually higher interest rates (but not always)
? Limited funding
? Short repayment terms

Is a Micro Loan Right for You?
Micro loans in Canada are a good option for small businesses or startups that only need a small amount of money to get started. They're also an excellent option for those with low or no credit scores. However, if you need a large amount of funding or if you can qualify for a traditional business loan with lower interest rates, micro loans may not be the best option for you.
Compare Business Credit Cards