Canada Post Solutions For Small Business: Is It Worth It?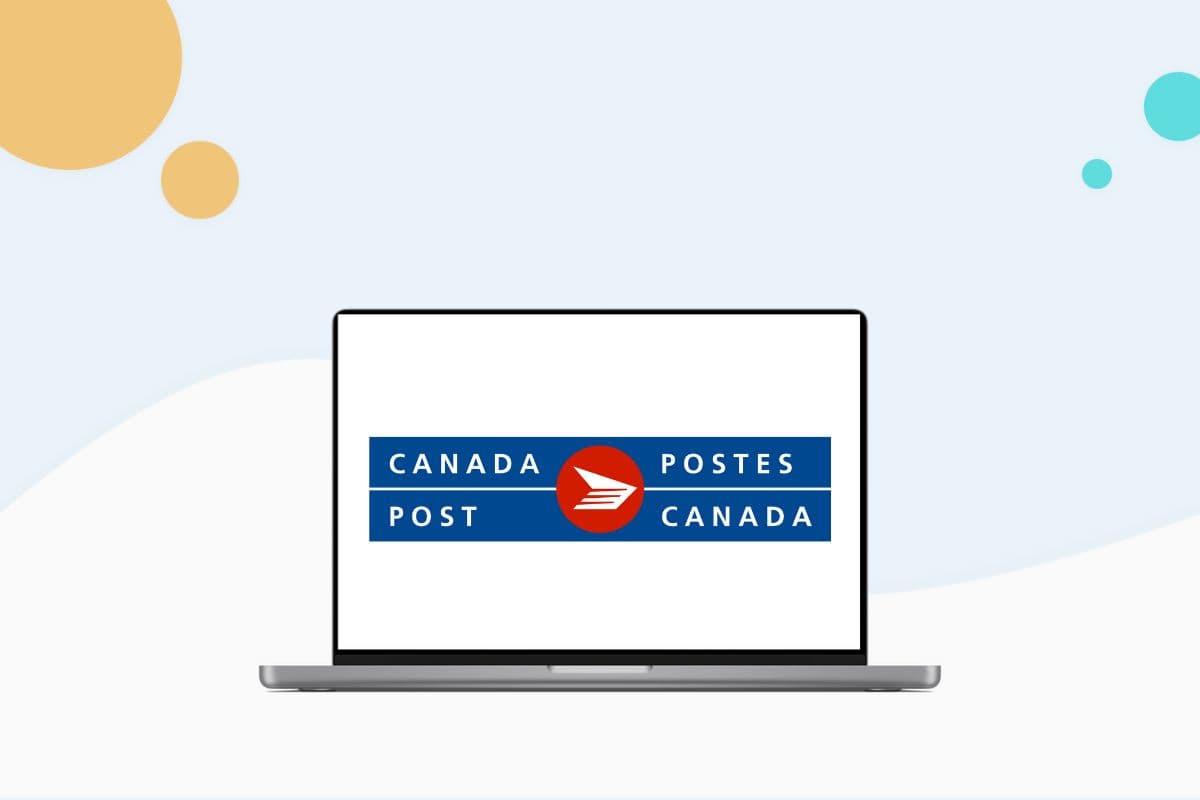 Your small business and Canada Post: is the value expedited or lost in transit? The Canada Post Solutions for Small Business Program is undoubtedly a strong contender for entrepreneurs who want to optimize their shipping costs. It offers a mix of tools, discounts, and resources designed to help your small business thrive.
But does it deliver the goods? Like any business decision, it's essential to weigh the pros and cons, evaluate the potential savings and benefits, and consider how well it integrates with your existing operations. Let's find out if your small business and Canada Post are a match made in heaven.
Small Business & Canada Post: a long-standing relationship
Founded in 1851, Canada Post was born 16 years before Canada became a country. Today, it stands the test of time as the primary mail service provider in the Great White North. From Toronto's hustle and bustle to the Yukon's remote serenity, Canada Post keeps us connected.
For many small businesses, Canada Post is the no-brainer option for their shipping needs. Why? Well, it presents a bevy of shipping choices, like the swift ExpressPost for urgent packages or the wallet-friendly standard mail for the budget-conscious.
But what truly sets Canada Post apart is its unique mandate. Unlike its private counterparts, Canada Post is bound by a charter to ensure every Canadian has access. Whether in the heart of a big city or the rural countryside, they're committed to reaching every doorstep and business hub in the country, ensuring no one's left off the map.
It's this dedication that makes them a favourite shipping partner among Canadian small businesses who want full access to their domestic consumers. But it's also the reason shipping rates are so expensive.
With the Canada Post Solutions for Small Business Program, both brick-and-mortar stores and eCommerce merchants can benefit from special discounts, a reliable delivery network, as well as online tools and resources to help them compete in the digital age. But is it right for your small business?
First, let's explore the core shipping services offered by Canada Post. Next, we'll dive into the Canada Post Solutions for Small Business Program and how it can save you money.
Pricing Structure
Whether you are shipping near or far, Canada Post offers two primary pricing models. The price you actually pay depends on the size, weight, shipping speed, and destination.
Flat Rate: For predictability, you pay a consistent rate regardless of the parcel's weight or size. It's best for businesses that ship items of similar size and weight regularly.
Variable Rate: Designed for flexibility, the cost is determined based on the size and weight of the package. This model can be more cost-effective for businesses with diverse shipping needs, as you only pay for what you send.
Pro tip: Pay for your shipping expenses with one of the best business credit cards in Canada to earn rewards and build your business credit score.
Domestic Shipping
Navigating the world of domestic and international shipping can be complex. Here's what Canada Post has to offer:
Regular Parcel: A cost-effective solution for non-urgent deliveries, suitable for everyday shipping needs. It's the go-to option for businesses looking to balance between time and cost.
Expedited Parcel: Speedy and low-cost delivery perfect for bulk shipments. Every package comes with tracking and a punctuality guarantee. It's the go-to choice for shipping in large quantities.
Xpresspost: When time is of the essence, XpressPost is your best bet. It offers faster delivery times compared to Regular Parcel, ensuring your customers receive their orders swiftly.
Priority: The crème de la crème of Canada Post's offerings. It's designed for those crucial shipments that need to reach their destination in the shortest time possible.
International Shipping
If you thought domestic shipping was complicated, international shipping takes it to the next level. Luckily, your small business can benefit from Canada Post's cross-border shipping services.
Xpresspost USA: A swift shipping service ideal for sending items to the USA with tracking and timely delivery guarantees. Best suited for businesses or individuals needing prompt deliveries stateside.
Expedited Parcel USA: A cost-effective solution for shipping parcels to the USA, offering tracking features. Ideal for businesses seeking a balance between affordability and delivery speed.
Tracked Packet USA: A reliable service for sending smaller items to the USA with the advantage of tracking. Perfect for businesses or individuals sending light, less bulky items and wanting to monitor their delivery.
Small Packet USA: An economical choice for shipping small items to the USA without tracking. Best for those prioritizing cost savings for less urgent, lightweight shipments.
Xpresspost International: A premier international shipping service that provides quick deliveries with tracking to global destinations. Suitable for those needing fast and reliable international shipping.
International Parcel: A standard international shipping solution that balances cost and delivery time, with optional tracking. Great for businesses or individuals shipping abroad without the urgency of express services.
Tracked Packet International: Designed for sending small items internationally with the benefit of tracking. Ideal for lightweight shipments where delivery monitoring is essential.
Small Packet International: An affordable service for sending small items abroad without tracking. Best suited for cost-conscious shippers with non-urgent, lightweight international deliveries.
Customs Forms & Documentation
Shipping internationally means dealing with customs. Here's what you need to know:
Documentation: Depending on the nature and value of your shipment, you'll need to provide a detailed invoice (either commercial or pro forma). This will indicate the contents, value, and purpose of the shipment (sale, gift, return, etc.).
Filling Them Out: These forms typically require a detailed description of each item, its value, and its origin. Accuracy is crucial, any discrepancies can cause delays or additional charges. Canada Post provides guidance and support on how to fill these forms correctly, either online or at their service centers.
Duties & Taxes
Duties and taxes for international shipments are based on several factors, such as the shipped item's nature, its value, and its country of origin. The destination country's customs department will assess these costs.
Typically, the recipient is responsible for paying the duties and taxes upon receiving the package. However, sometimes you can opt to pre-pay these costs.
Tracking & Insurance Options
Canada Post understands the importance of both transparency and security in the shipping process. Here's how their tracking and insurance options work:
Tracking: Most of Canada Post's domestic shipping options come with tracking features. This allows both the sender and the receiver to monitor the package's journey, offering peace of mind and ensuring timely deliveries.
Within Canada:
To the USA:
Internationally:
Insurance: To safeguard against unforeseen circumstances, Canada Post provides insurance options. Coverage varies but is typically based on the value of the shipped item, ensuring you can recoup costs in the event your recipient's item is lost or damaged.
Domestic coverage:
USA Coverage:
International Coverage:
Drop Offs & Pick Ups
With over 5,900 accessible Canada Post locations nationwide, dropping off your shipments is both easy and convenient. Plus, with your Small Business Solutions membership, you can access exclusive discounts at any of these spots.
Want to keep things digital? Snap Ship is an online tool that not only streamlines your shipping process but also offers affordable pickups for just $3.50 in most scenarios.
Your Small Business: Canada Post Solutions Designed For You
The Canada Post Solutions for Small Business Program is specifically designed to meet the needs of small businesses in Canada. Recognizing the unique challenges you face, Canada Post developed this program to help you save money and simplify your shipping process.
Membership is free. Here are the key benefits of signing up for a business account:
Customized Shipping Discounts: Save up to 34% on domestic shipping, and up to 58% on international shipping. With a free membership, you'll enjoy discounted rates based on your shipping volume and needs.
Integrated Shipping & Marketing Tools: Streamline your shipping process with easy-to-use tools that can be integrated into various eCommerce platforms, simplifying parcel tracking, label printing, and more. Easy-to-use marketing tools and resources can take your business to the next level.
Shipping Discounts
When you become a member of the Canada Post Solutions for Small Business Program, you can save up to 34% on domestic shipping and up to 58% on international shipping. One of the standout benefits of the program is the tiered savings approach: the more you ship, the more you pocket in savings.
Whether your shipments are local, to the U.S., or other international destinations, the program offers escalating discounts designed to grow with your business. The specific discount you get is adjusted quarterly based on your total shipping expenses over the last year. And for newcomers to the program, your short relationship with Canada Post is taken into account based on your spending thus far.
You also get excess to discounted shipping supplies. With your Solutions for Small Business membership, you stand to save an average of 5% on essential supplies ranging from envelopes to packing tape and almost everything in between.
Snap Ship
Snap Ship is an all-in-one online shipping platform that integrates label creation, service comparison, and discounted rate offerings. With the ability to process multiple shipments simultaneously, businesses can save both time and money. Plus, Snap Ship offers cost-effective pickup services directly from your location, and the automatic application of small business discounts ensures you get the best value for your shipping needs.
Shipping Manager
If you send more than 10 shipments a day, efficient shipping can significantly influence the growth and reputation of your business. Enter the Shipping Manager for your small business by Canada Post: a dynamic tool that allows you to effortlessly create, pay for, and print shipping labels to connect with customers globally.
One of its standout features is the elimination of any software installations. Whether you're on a desktop, tablet, or mobile device, you can directly access the tool, create labels, and process payments using your existing account details. And for those venturing into international markets, Shipping Manager takes the guesswork out of the process by seamlessly integrating customs form fill-outs and even storing these details for subsequent use.
Plus, with the ability to produce multiple labels at once and save shipment dimensions for future use, you're equipped to streamline your operations. So, if you're a business processing between 10 and 50 shipments daily and have a payment setup either through an account or credit card, the Shipping Manager might just be your next big step toward efficiency.
However, there is a contract prerequisite to use Shipping Manager. A quick chat with Canada Post can guide you on qualification criteria.
Direct Mail Discounts
Direct mail remains a potent tool if you want to make a lasting impression on potential customers. As a member of the Canada Post Solutions for Small Business Program, you can save up to 15% on direct mail services.
As your business grows and your mailing volume increases, your savings level gets a boost, too. Your discount rate is reviewed every quarter to help you get the best deal possible. For those who have just joined the program, your discount will be calculated based on your mail volume to date.
But why invest in direct mail? It's simple. To genuinely resonate with consumers, reaching them in their personal space is vital. This is where they make their most significant decisions. Direct mail does precisely that – it delivers your business's message, be it through postcards, samples, or other promotional materials, directly to their mailboxes. And with Canada Post's expansive reach, spanning homes, condos, community mailboxes, and more, you're assured of comprehensive coverage, ensuring your message lands exactly where it needs to, every single time.
eCommerce Integrations
The Canada Post Solutions for Small Business offers a robust eCommerce experience, catering both to newcomers and seasoned online retailers. They've partnered with platforms like Shopify, Etsy, eBay, PayPal, and more to streamline your entry into online sales, providing integrated shipping and pricing tools.
For an established small business, Canada Post optimizes almost every facet of eCommerce, from a seamless checkout process to straightforward returns, fostering customer loyalty. The Developer Program allows for direct integration of your store with their shipping services, prepping you for growth.
To ensure a lasting first impression of your small business, Canada Post gives your customers real-time shipping costs and delivery timelines, which helps reduce cart abandonment. The AddressComplete integration also ensures quick, mistake-free address inputs, making the shopping experience even smoother. The 'Ship from Store' feature, coupled with parcel pickup services, streamlines delivery, offering flexibility and confidence to your customers.
Not to be overlooked is their efficient returns service. By integrating this feature for your small business, Canada Post allows you to offer hassle-free returns while gaining insights into returned items. The added benefit is that you're reinforcing customer trust and encouraging repeat business.
Marketing Solutions & Online Tools
If you're looking to expand the reach of your small business, Canada Post offers a range of marketing solutions designed to connect you with potential customers in meaningful ways. Through direct mail campaigns, you have the opportunity to introduce your business to new audiences, foster engagement with existing clients, and ensure that every marketing dollar drives impactful results. With the choice to reach every mailbox, target specific postal codes, or send personalized mail, you can tailor your approach to best match your campaign's objectives.
Audience Insight & Lead Lists
Canada Post's comprehensive databases and audience insights arm you with the information you need to make informed decisions for your campaigns. By accessing the latest and most accurate listings of businesses and consumers, you can effectively pinpoint your target audience based on various factors like location, demographics, and even their online shopping behaviours. This ensures you're communicating with audiences genuinely interested in what you offer, maximizing your potential for increased sales and cost-effective marketing.
Clean Up Data
Clean and up-to-date customer data is vital for any successful marketing endeavour. Canada Post helps you refine your customer lists by eliminating redundant and outdated addresses, updating details of customers on the move, and even ensuring you respect privacy preferences. This meticulous approach ensures your marketing efforts resonate with the right audiences, making your budget stretch further and delivering tangible results.
Get Started With Online Tools
For a stress-free way to promote your small business, Canada Post provides an array of easy-to-use tools. Snap Admail is your go-to solution for an easy and seamless direct mail campaign, allowing you to move from concept to completion in under 10 minutes, even if you're a complete novice.
If you're keen on identifying and reaching your ideal audience, the Precision Targeter is an intuitive online tool. It's designed to streamline the process of targeting and facilitating your mailings.
However, if you'd rather entrust the nuances to professionals, Canada Post has partnered with Smartmail Marketing experts who manage everything from creative design and precise targeting to printing and mail preparation. Engage with these tools and services to optimize your marketing efforts and save precious time.
Emphasize the potential advantages of using Canada Post for small business shipping needs.
Encourage small business owners to explore the tools and services offered to find the best fit for their specific needs.
Alternative Shipping Solutions for Small Businesses in Canada
Beyond Canada Post, several other shipping options are positioned to meet the unique needs of Canadian small businesses. Choosing the right one often depends on your specific requirements, priorities, and of course – your budget! Below is a list of the top contenders to consider if Canda Post doesn't cut the mustard:
FedEx
Ideal for businesses with fast shipping needs, FedEx is particularly suited for those who want their shipments delivered quickly, 7 days a week, and want both tracking and delivery updates. It's also great for those sending specialized products. If your operations involve hazardous materials or temperature-sensitive items, FedEx offers comprehensive air and ground services.
UPS
For businesses that prioritize comprehensive tracking and emergency delivery without breaking the bank, UPS is a prime choice. Boasting a vast network of over 5,000 drop-off locations, it's also beneficial for companies without their own shipping facilities – like small businesses – or those that frequently ship to more secluded areas.
Purolator
Majority owned by Canada Post, Purolator is typically faster and cheaper for shipments within Canada. It offers a range of shipping services from standard to express and even freight. With its extensive network of over 1,200 drop-off locations, it's tailor-made for businesses that frequently ship to Canada's more remote locales, offering guaranteed delivery by a certain time.
Chit Chats
New on the scene, Chit Chats has established itself as the top eCommerce shipping alternative in Canada, particularly for those trying to break into the U.S. market. They collaborate with major carriers like Canada Post, USPS, and Asendia to ensure timely deliveries at a better price than Canada Post. Their user-friendly interface offers affordable postage rates and integrates with Etsy, Shopify, Amazon, and eBay.
DHL
Renowned internationally, DHL is a top choice for businesses with a global footprint, especially for large package shipments. If your small business often sends large parcels overseas, DHL's extensive international network and reliable tracking services ensure your shipments reach their global destinations timely and secure.
The Right Choice For Your Small Business: Canada Post vs. Alternatives
Not sure what solution is best for your small business? Canada Post remains a staple for many Canadian small businesses because of its widespread accessibility and competitive pricing, with exclusive rates available for account holders. Access to free and discounted shipping supplies further positions it as an attractive option, especially for startups and businesses with tighter budgets focused on the Canadian market.
However, a holistic approach is essential. While FedEx might be your best bet for fast shipping or specialized products, UPS and Purolator offer convenience with drop-off locations. Chit Chats is your eCommerce ally for U.S. deliveries, and for large parcels heading to global destinations, DHL stands unparalleled in freight shipping services.
Canada Post Solutions For Small Business: Is It Worth It?
But there's something to be said for all the frills that Canada Post Solutions for Small Business offers. The program offers customized discounts, and businesses with an account can get exclusive rates not available to the general public. This can result in significant cost savings for frequent shippers.

From priority shipping to regular mail, there's a service for different needs. Whether you're looking for speed with Xpresspost or affordability with Regular Parcel, the choices are versatile. And with nearly 6,000 post office locations, you have easy access to drop off your parcels.
Plus, tools like Snap Ship make the process even more streamlined. In today's digital environment, seamless integration with most popular eCommerce platforms is basically an asset.
So, is it worth it? For many Canadian small businesses, especially those primarily serving Canadian customers or those just starting out and needing a reliable and comprehensive shipping solution, the Canada Post Solutions for Small Business Program certainly appears to add incredible value – even if it's not always the cheapest option.
FAQs about small business and Canada Post
How do I use the Canada Post Small Business card?
Once you've received your Canada Post Small Business card with your membership number, you can present it at any Canada Post location to access exclusive discounts and offers tailored for small businesses. Also, you can use the card to log into the Canada Post online platform to manage shipments, track parcels, and make use of other business services.
How can I connect my Canada Post account to Shopify?
1. In your Shopify admin, go to "Settings" and then "Shipping and Delivery."
2. In the section called "Carrier Accounts" click "Manage integrations."
3. In the "Canada Post" section, click "Connect."
4. Enter your Canada Post API keys which can be obtained from your Canada Post account.
5. Once entered, click "Save." Your Shopify store is now connected to your Canada Post account, and you can manage and print shipping labels directly from Shopify.
Is Canada Post a private company?
No, Canada Post is not a private company. It is a crown corporation, owned by the federal government of Canada.
Is Purolator owned by Canada Post?
Yes, Purolator is majority-owned by Canada Post. The federal crown corporation holds the majority of Purolator's shares, making it a subsidiary of Canada Post.
Is FedEx cheaper than Canada Post?
The cost of shipping through FedEx versus Canada Post varies based on factors like parcel size, weight, destination, and the shipping service selected. In some cases, FedEx might offer more competitive rates for international or specialized shipments, while Canada Post might be more economical for domestic shipments. It's recommended to compare prices based on your specific shipping needs.
Is UPS Cheaper than Canada Post?
Similar to FedEx, UPS and Canada Post shipping rates depend on the specifics of the shipment. For certain services or destinations, UPS might be cheaper, while for others, Canada Post could offer better rates. Always compare prices for your particular shipping requirements.
Compare Business Credit Cards