How to Transfer a Car Lease in Canada: A Step-by-Step Guide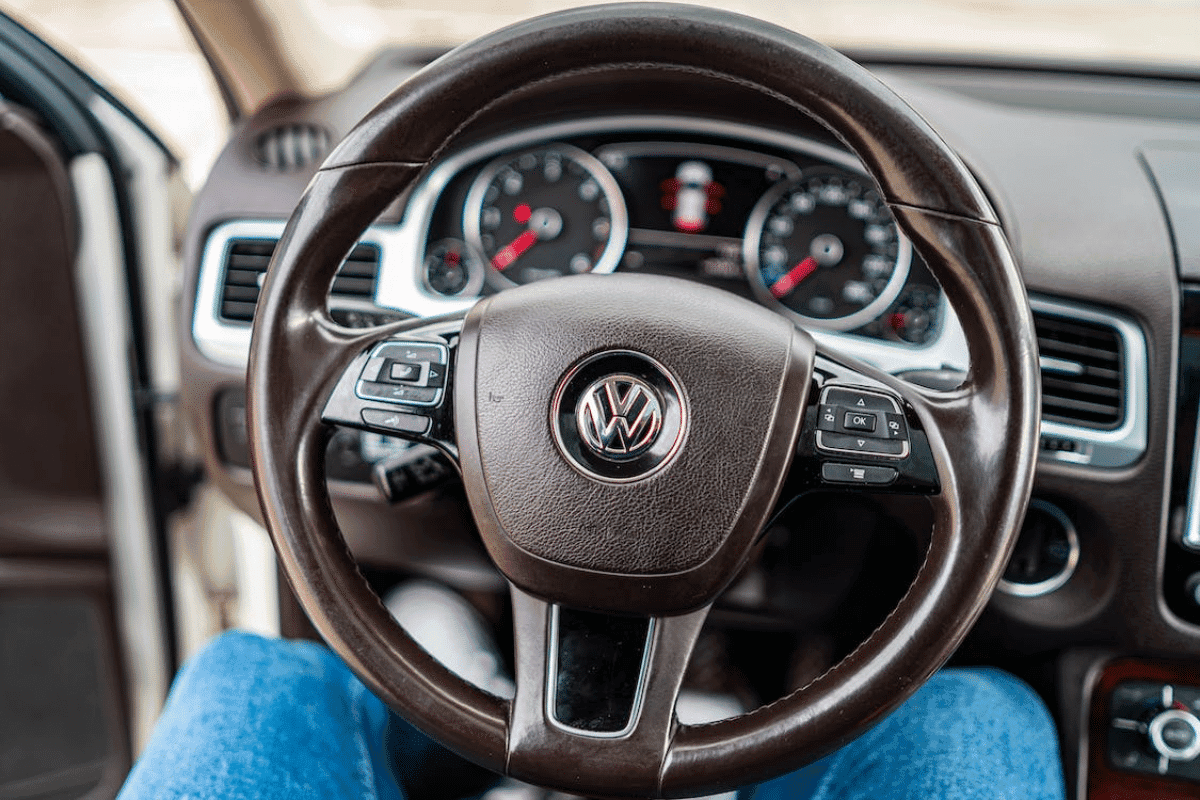 So, you want out of your car lease and cannot afford the fees associated with breaking the contract? Fortunately, you have the option to simply transfer the lease. If you've never done it before, you may feel mystified by this process.
Don't worry. We've got you covered with this comprehensive step-by-step guide on car lease transfers in Canada. From understanding how a lease transfer works to finding a suitable candidate and completing the transfer process, we'll walk you through everything you need to know. Now, just buckle up and let's get started!
The Transfer Process
In this transaction, a vehicle lease gets transferred from the current driver to a new lessee. Along with taking on the operating costs of the car, the new driver assumes the lease under the same terms as the original lessee. As a result, the original driver gets freed from the contract and its costs.
Now that we know why someone might want to do this, let's take a closer look at the transfer process itself. First, the original lessee must find someone interested in taking over the lease. This can occur through online marketplaces, such as LeaseCosts Canada, or by word of mouth. We will explore each of these options more closely later in this article.
Once a potential new lessee is found, both parties will need to go through an application process with the lessor. This typically involves a credit check and an assessment of the new lessee's ability to make the monthly lease payments. If the lessor approves the transfer, the original lessee and the new lessee will then sign a transfer agreement.
Beware that there may be fees associated with the transfer process. The lessor may charge an administrative fee or require the original lessee to pay for any necessary vehicle inspections or repairs.
Considerations for the New Lessee
If you decide that you would rather lease a car than buy it, and prefer to buy out a car lease, keep these few things in mind. First, make sure you fully understand the terms of the lease. These include the monthly payment amount, the length of the lease term and any mileage restrictions.
Second, inspect the vehicle thoroughly before agreeing to take over the lease. Look for any signs of wear and tear or damage, making sure you're comfortable with the condition of the vehicle.
Finally, remember that you will assume all of the responsibilities of the original lessee. This includes making the monthly lease payments on time and maintaining the vehicle according to the lessor's requirements. Naturally, you must also return the vehicle in good condition at the end of the lease term.
Eligibility Criteria for Car Lease Transfers
Before you can transfer a car lease in Canada, you must meet the eligibility criteria set by the lessor. Here are some of the most important requirements to keep in mind.
Lessor's Requirements
The lessor (leasing company or financial institution) may have specific requirements in order to transfer your lease. Some common requirements include:
No late payments on the lease
The vehicle must be in good condition with no major damage or excess wear and tear.
The vehicle must have a certain amount of mileage remaining before the end of the lease.
Meeting these requirements is crucial for the success of your lease transfer. If you have any questions about them, contact your lessor for more information.
Lessee's Requirements
The new lessee must also meet certain requirements to take over the lease. This may include:
Proof of income
A valid driver's license
Authorization from the lessor to assume the lease
Of course, the new lessee must understand these requirements before taking over the lease or the lessor could deny the transfer.
Vehicle Condition and Mileage
The condition of the vehicle and the amount of remaining mileage on the lease also factor into the equation. The lessor may require a vehicle inspection report to ensure that the vehicle's good condition before allowing a lease transfer. After all, the condition of the vehicle can affect the value of the lease transfer. If the vehicle has excessive wear or damage, the lessor may require payment for repairs before the lease transfer.
Additionally, the new lessee should know the original lease agreement's mileage limitations, as they must pay for exceeding that limit. In short, watch for extra fees so they don't surprise you later!
To sum up, transferring a car lease can work for those who no longer need or want their leased vehicle. However, before attempting to transfer the lease, both the original lessee and the new lessee meet these requirements.
Finding a Suitable Lease Transfer Candidate
Transferring a lease can free you up if you cannot continue to carry your lease due to unforeseen circumstances. Once you've determined that you can transfer your lease, next you must find a suitable candidate to take it over.
This may involve advertising the lease transfer, reaching out to friends or family members, or using a lease transfer marketplace. These methods can connect you with potential lessees:
Online Lease Transfer Platforms
One of the easiest ways to find a suitable candidate is by using online lease transfer platforms. These platforms specialize in connecting individuals who seek to transfer their car leases with those looking to assume one. Check out these popular lease transfer platforms in Canada:
LeaseBusters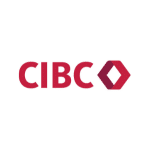 This company started in the 1980s when the Canadian economy had soaring housing prices, inflation and a national debt. To give drivers a new option, automakers began leasing. However, customers under financial pressure soon learned they couldn't afford even this type of expense.
LeaseBusters started working with dealerships and leasing companies in the Greater Toronto Area to over lease takeovers. The company moved online in the 1990s and quickly spread across Canada.
It has had a strategic alliance with GMAC (Canada's largest vehicle leasing company) since October 2006. Even better, it hosts more than 300,000 online visitors per month. As a fully bilingual site, it also operates a satellite office in Quebec.
This company offers a no-charge evaluation and lease-take-over deals on almost brand new cars. To start, LeaseBusters assesses the market position of the current lease to see which lease-take-over buyers will consider it attractive. This information gets shared with tens of thousands of qualified lease-take-over buyers on LeaseBusters.com and its partner sites.
Once a potential buyer steps forward, you both follow the LeaseBusters lease-take-over process checklist to complete the transaction. Finally, the new lessee signs on and you sign off on the lease transfer contract from the leasing company after a credit check. Overall, the company charges a $299 fee with possible additional fees or cash incentives.
CarTakeOver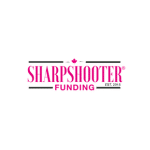 CARTAKEOVER.ca provides a simple Internet portal for classified advertising a car lease transfer solution across every province. Its user-friendly website delivers a next-generation search engine and free car listings. Its robust FAQ section answers your queries very thoroughly.
It also provides a lease takeover guide, sample contract and tips to really 'sell' your car to potential future lessees. In turn, you must provide your email address to its parent company.
Typically, you can list a car on this site within 10 minutes. Of course, by now you'll have all the photos and relevant documents ready to upload. This site doesn't mention any fees, but gives advice on related transfer fees and incentives you may encounter.
Lease Marketplace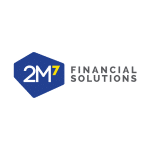 Lease Marketplace serves as a lease takeover marketplace where users advertise their leased vehicles' contracts. Its platform has helped thousands of Canadians transfer their leases when they wanted a change – for a fee.
Its statistics show the site receives 34,000 monthly views and has led to the transfer of more than 650 leases. You can search its listings by every province or 10 major cities across the nation. The barebones menu boils down your search to new lease deals, lease takeover ads, lease transfers and other resources.
Further, its communications are secured using an SSL certificate to protect your data, such as user information and payment method. Additionally, vehicle listings get updated on a real time basis so they stay extremely current.
LeaseCosts Canada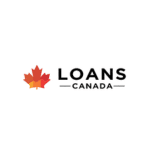 Since launching in 2007, LeaseCosts.ca has transferred leases for more than 13,000 vehicles. It prides itself on a unique proprietary system it calls a "leasing specialized marketplace." Essentially, its site shows your numbers to individuals, businesses and dealerships then its semi-automatic Lease Takeover Analysis helps them understand how well your deal fits their needs.
Moreover, this company aims to create a Canada-wide ecosystem where customers come back multiple times a week, averaging more than 3,000 visitors per day. Its founders say good deals happen fast while bad deals "get balanced" with cash incentives.
On average, 34 percent of self-managed transfers unfold in less than two weeks — of them 82 percent within the first two months. A specialist advises users on how to balance a deal, so you don't get stuck with a car you don't want. As such, the company boasts a high rate of return business and more than a million visitors per year.
Overall, this site offers analytical tools and doesn't list any fees. It has a very informative blog, which includes a list of the average lease takeover fee by manufacturer. The range goes from $299 for Lexus to $1,500 for an Audi.
LeaseExperts.ca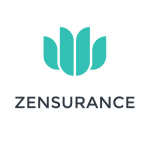 LeaseExperts strictly advertises 'Get In' and 'Get Out' options for potential car leases. You can search listings by make and model or post an ad for your leased vehicles.
Also, it lists dealership leases so those appear in the menu as well. The site doesn't stand out for its design but functions well for its designated purpose. It claims to serve all Canadian drivers but doesn't share much information beyond its core mission.
ByeByeLease.ca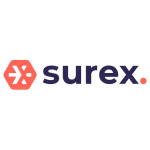 ByeByeLease.ca has operated the first lease-transfer site in Quebec since 2003. It simplifies the process with a user-friendly platform focused on efficiency, speed and visibility. As a result, it exposes your vehicle listing to thousands of potential buyers each month via targeted ads. You can easily browse its listing for free.
The ByeByeLease team helps visitors optimize their ads and find buyers fast. Its members offer assistance to help buyers and sellers connect, clarify the steps involved in the process and to facilitate transactions.
Unlike the other companies listed, it offers to assume your lease or buy your vehicle outright. It even lists alternative credit options if you cannot afford your buyback or lease transfer. This appears to be where it earns its revenue.
Using an online lease transfer platform allows you to reach a large audience of potential candidates quickly and easily. As you can see by the numbers, these platforms often have a large database of individuals actively looking to assume a lease. Consequently, this can increase your chances of finding a suitable candidate.
Social Media and Local Classifieds
If you prefer a more hands-on approach, you can also use social media platforms like Facebook Marketplace or local classifieds like Kijiji or Craigslist to advertise your lease transfer. These options may take more time and more effort, but they can also unearth a future driver for your car.
When using social media or local classifieds, provide as much detail as possible in your advertisement. Include the make and model of the car, the monthly payment, the remaining term of the lease and other information. This will help attract potential serious candidates who can take your lease off your hands.
Word of Mouth and Networking
Don't underestimate the power of word of mouth. Let your friends, family and co-workers know that you want to transfer your lease. If you have luck on your side, they may recommend someone who can assume it. Networking at car clubs or events can also lead to potential candidates.
When hobnobbing, bring business cards or flyers with information about your lease transfer. This will make it easier for potential candidates to get in touch with you and learn more about the lease transfer opportunity.
In conclusion, you have several methods available for finding a suitable candidate to take over your lease. Whether you choose to use an online platform, social media, local classifieds, or word of mouth, be proactive and detailed. By doing so, you can increase your chances of finding a suitable candidate and successfully transferring your lease.
Preparing for the Lease Transfer Process
Lease transfer can get you out of a lease early or help those who want to take over someone else's lease. However, before you begin the lease transfer process, you need to take care of a few important things.
Gathering Necessary Documents
Even before you discover who will pick up your lease, you must gather all the necessary documents. You will need a copy of your lease agreement, which outlines its terms and conditions.
You should also gather any other relevant documents, such as:
vehicle registration
proof of insurance
mileage
relevant accident, repair and maintenance records
possibly a credit application
This will help ensure a smooth transfer process and prevent any delays. Please ensure that all information and documents are accurate and up-to-date.
Obtaining a Vehicle Inspection Report
Before the lease transfer can take place, the lessor may require a vehicle inspection report to ensure that the car runs well. This report will detail any damages or issues with the vehicle that you must address before the transfer can take place. In short, get this inspection done as soon as possible to avoid any delays in the transfer process.
Ideally, also get a general maintenance check done on the vehicle to give the new lessee peace of mind. For both, turn to Car Help Canada or the Automobile Protection Association to find a trustworthy mechanic at an authorized facility. Budget for $100 to $150 and expect the process to take an hour. Afterward, the garage will provide a safety standards certificate.
Calculating Transfer Fees and Taxes
In the end, expect to pay fees and taxes associated with the lease-transfer process. Calculating these costs in advance will prepare you to cover them. First, you must negotiate the transfer fee of $500 to $600 (or more for high-end cars) with the leasing company. As the original lessee, you pay this cost to get out of the contract and to cover administrative costs to the leasing company.
While you cannot charge these fees to the person assuming your lease, you can charge shipping fees to get the car to them. Conversely, if you really want them to take the car on, you can offer incentives, like snow tires or other perks.
Next, you must pay the sales or harmonized tax in your province on the lease-transfer transaction. Depending on where you live, this can add up to 13 percent to the cost – or $78 on a $600 transfer fee.
By taking care of these important steps, you'll walk in well-prepared for a smooth and hassle-free lease transfer process. Ultimately, you'll feel better as you save you time and money in the long run.
Completing the Lease Transfer
Lease transfers can get you out of a lease early and free you up to sign up for a new set of wheels. The process can unfold relatively straightforwardly, if you follow all the necessary steps toward a smooth and successful transfer.
Submitting the Lease Transfer Application
Once you have a buyer and all the necessary documents, you submit the lease transfer application to the lessor. It will include information about you, the new lessee, as well as details about the lease agreement and the vehicle. Certainly, follow all instructions provided by the lessor and deliver the application in a timely manner.
Approval and Finalizing the Transfer
Next, the lessor will review it and make a decision. If they approve the lease transfer, you'll need to finalize the transfer by signing the necessary paperwork. This may include a new lease agreement, a transfer agreement and other relevant documents. Carefully review all documents and ask any remaining questions you may have before signing.
Notify your car insurer
After you turn the car over to a new driver, notify your insurance company to save yet another cost. They will confirm the lease transfer with the car company, since it qualifies as the car's owner. Once you finish this task, you can remove the auto portion from any bundled packages you have. This may make for a good time to compare insurance policies as your needs change.
Of course, the new owner of the lease should ensure that they have adequate insurance coverage and register the vehicle in their name. However, that responsibility belongs to them and not you as the former lease holder. As soon as the transfer happens, you're off the hook for all that.
Registering and maintaining the car
Since the vehicle always belonged to the dealership or leasing company, its name remains on the registration. However, you may see your name as a secondary owner on the plate portion of the paperwork. After ending the lease, you must remove your name from those documents.
In Ontario, Alberta, New Brunswick, Newfoundland, Nova Scotia and PEI, you can do this at government service or access centres. In B.C., Saskatchewan and Manitoba, this task happens at public insurance offices, while Quebeckers go to CAA.
These fees may apply:
$9 in Alberta
$9.85 in Quebec
$10 in Saskatchewan
Free in Ontario, B.C., Manitoba, New Brunswick (if the person is in the province, $20 if not), Nova Scotia, PEI and Newfoundland.
Both parties should also be aware of any upcoming maintenance or service appointments to keep the car humming along. Now, the new driver can carry on those services. By staying organized, you can keep track of all necessary appointments and deadlines.
Tips for a Smooth Lease Transfer Experience
A successful lease transfer can save you money and hassle, but only if you do it right. These tips can help ensure a smooth and stress-free lease-transfer experience:
Communicating with the Lessor and Lessee
When going through the complex process, it helps to keep everyone involved in the loop. This means communicating with both the lessor and the new lessee throughout each step. Make sure you clarify about what's happening and when, then respond to any questions or concerns that arise.
One way to keep everyone informed is to create a timeline or checklist of the steps in the transfer process. This can help you stay organized and ensure that nothing falls through the cracks.
Being Transparent about Vehicle Condition
When you transfer a lease, be upfront and honest about the condition of the vehicle. This includes any wear and tear, damage or mechanical issues. With this transparency, you can avoid any misunderstandings down the road.
Agree to have the vehicle inspected by a mechanic before the transfer. This can help identify any issues before the new lessee takes over the lease. In general, go above the legal requirements to instill confidence in the new lease owner.
Planning Ahead for Potential Delays
The lease transfer process can take some time, especially if any issues or complications pop up. Always plan ahead for potential delays.
Above all, start the transfer process early. Don't wait until the last minute to seek as this can increase the likelihood of delays. You should also prepare to provide any documentation or information required during the transfer process.
Moreover, have a backup plan in case the transfer falls through. This could include finding another potential lessee or exploring other options for getting out of your lease. That way, you'll have peace of mind and won't have to start all over again.
FAQs About Car Lease Transfers in Canada
How does car lease transfer work in Canada?
When a person leasing a car wants out of their contract, they find another person to take over the care and lease of the car. This often arises due to a change in a financial situation or to allow them to get a different vehicle. 
Can you transfer a car lease to a family member?
This transaction can take place between family members. In addition to fees and taxes, the family must pay a fee to register the car to a new driver.
How much does it cost to transfer a car lease?
The fee to transfer a car lease averages $500 to $600, plus sales taxes. The person trying to get out of the lease may also pay costs to advertise for a new lessee on websites for this purpose. Some lease sellers also offer incentives, such as winter tires or shipping fees, to get out of their contracts
How long does it take to transfer a car lease?
The timeline depends on how long it takes to find someone willing to take over your lease. This could require one month or two to match up your make and model with someone living nearby. Once you connect, the paperwork and transfer takes one week.
Can I Transfer a Lease to Someone in Another Province?
Yes, it is possible to transfer a car lease to someone in another province. However, there may be additional fees or taxes associated with this process. You also need to ship the vehicle to them.
What Happens if the Lease Transfer is Denied?
If the lessor denies the lease transfer application, the original driver will need to continue making lease payments. They must also fulfill the obligations of the lease agreement until the end of the lease term. If they find another, more suitable person to assume the lease, they can apply again. It depends on why the application was turned down.
Can I Transfer a Lease with Less Than a Year Remaining?
Yes, you can transfer a lease with less than a year remaining. However,  this may make the transfer process more difficult and limit the pool of potential candidates. With these tips and instructions, you should complete a smooth and successful car lease transfer in Canada. Remember to follow all of the necessary steps and requirements. Don't hesitate to reach out to the lessor or a professional for assistance if needed. Good luck!