Compare
Legal Expense Insurance
You could save thousands of dollars by getting multiple legal expense insurance quotes and comparing prices.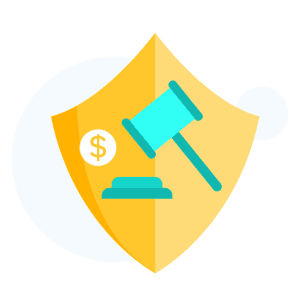 How to shop for your next legal expense insurance policy on Hardbacon
Comparing the prices of several insurers before choosing a legal expense insurance policy can generally save hundreds of dollars a year. Follow these 4 steps to get multiple quotes.
Tell us where you're located
The first step is to enter your province in the box on the left, then click on "Compare". Your location will enable us to redirect you to the appropriate partner.
Tell us more about your business
The second step is to complete our partner's form, which will begin by asking for the title of your profession, your gross revenue, the number of employees you have and your experience. It will also inquire about hiring exterior contractors.
Specify the risks involved
The third step is to answer questions about where you do business, if your work is related to industries such as cannabis, construction, petrochemicals, as well as other things you might do such as renting cars, visiting clients in their home, giving tax advice or conducting laboratory tests.
Finalize your request
The fourth and final step is to indicate your address, the proprietorship structure and the legal name of your business. At this stage, you will be able to choose if you want other protections on top of legal expense insurance. Once you submit your application, the quotes will appear on your screen.
Tips to save on your next legal expense insurance policy in Canada
Increase your deductible
The deductible is the amount you'll need to pay in the event of a claim. Normally, by increasing your deductible, you'll lower your premium. You'll have to pay a little more when making a claim, but this strategy can pay off very well if you don't make a lot of claims.
Reassess your needs
Having coverage tailored to the real risks facing your business will ensure that you pay an amount proportional to your actual needs. You can always modify the contract as your business evolves over time. Remember, the higher the coverage amount, the higher your premium will be.
Shop around for your insurance
Insurers are very competitive with each other. It's therefore advantageous to get quotes from several companies or to find an insurance broker who'll do it for you. If you have a company vehicle, bundling your insurance could possibly help you save money. While shopping, do not hesitate to ask which insurers offer discounts to members of your professional association, if you belong to one.
Find the right insurer for your market
Every business has its own particularities, and some insurers are more comfortable with certain types of businesses. Some specialize in the agricultural market, while others target retail businesses. You should find a broker who specializes in your business sector and is familiar with the legal risks involved. They'll be in the best position to understand your needs and offer a good premium.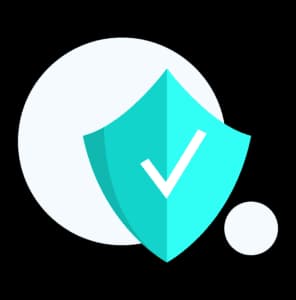 Get multiple legal expense insurance quotes in minutes
Frequently asked questions about legal expense insurance
How much is legal expense insurance?
The cost of legal expense insurance in Canada varies depending on the insurance provider, the coverage options, and your enterprise. Premiums typically start at a few hundred dollars per year but can go higher based on the level of coverage you choose. Legal expense insurance costs approximately $200 per year but many factors are typically taken into consideration when determining the cost of your premium, such as the industry, prior legal issues and your revenue.
How long do I have to wait to cancel my legal expense insurance?
What is legal expense insurance?
What does legal expenses insurance cover?
How do I get legal expense insurance?
How much legal expense insurance do I need?
Why should I get legal expense insurance?
Who needs legal expense insurance?
Do I need legal expenses coverage with my home insurance?
Is legal expense insurance tax deductible?
Are legal expenses necessary for a car insurance?
When is legal expense insurance required?
Compare
Legal Expense Insurance
You could save thousands of dollars by getting multiple legal expense insurance quotes and comparing prices.