5 Tips to Combat Inflation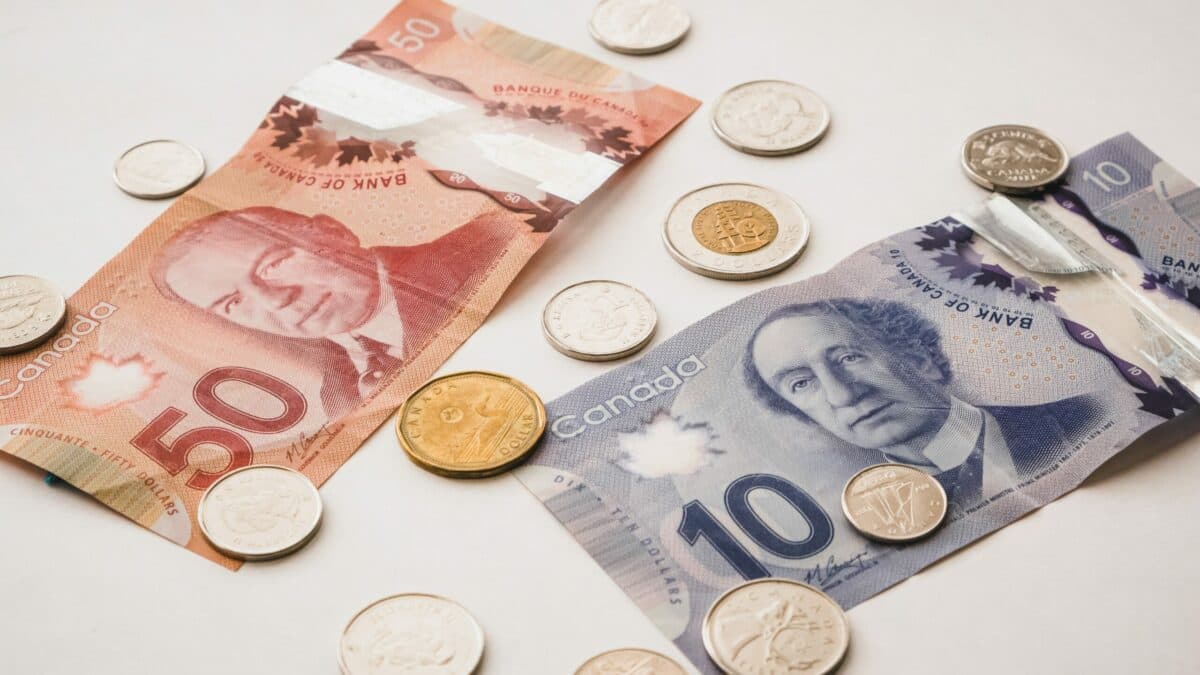 In collaboration with KOHO
Inflation is giving us all a hard time. With a possible recession on the horizon, managing your money is, more than ever, a big challenge. Thankfully, there are simple ways you can combat inflation without drastically changing your life. In fact, prepaid cards, like those from KOHO, are there to relieve some of the financial stress we are all dealing with. With inflation-friendly features like cash back and early access to your paycheque, there are easy ways to get through these tough times.
Use unlimited cash back to your advantage
Inflation means higher prices on everything. One way to combat inflation is to earn more money to maintain your current lifestyle. What if you earned more money when you spent your cash? I mean, who doesn't love to make some extra money on their purchases? With a prepaid card and KOHO account, you earn unlimited cash back on everything you buy.
The Easy plan gives you 1% cashback on groceries and transportation. You could earn even more with a paid account. For $4/month, the Essential plan lets you earn 1% cash back on groceries, transportation, eating & drinking and 0.25% back on all other purchases. You can also earn 4.5% interest on the first $500 of your balance and 2% on anything after that.
For $9 a month or $84 a year with the Extra plan, you can earn 2 % cash back on groceries, transportation, eating & drinking, and 0.5% cash back on all other purchases. You also get 4.5% interest on the first $1,000 of your balance and 3% after that. For $19/month, you get Everything, which is great if you plan on saving because you get a 4.5% interest rate on your entire balance. Everything also includes the 2% cash back on groceries, transportation, eating & drinking, and 0.5% on all other purchases.
And that's not all! You can get up to 6% cash back at select merchants, such as Indigo and Frank & Oak. That makes shopping at your favourite stores that much better. Using a reloadable prepaid card, like KOHO, you only spend what you have in your account. This makes it easier to manage your purchases and never spend a cent over budget!
Earn a higher interest rate on everything
The only high interest rate I like is the one on my savings account. The free KOHO Easy gives you a 0.5% interest rate on your account. It encompasses the whole balance: your spending and your savings. KOHO pays you regardless. With a paid plan, you can get up to 4.5% interest on your balance.
All you have to do is set up direct deposit on your KOHO account. The good news is, there are absolutely no fees nor minimum deposit. You can direct deposit your paycheque, a government payment, or a client invoice. You can even link your Paypal or Stripe accounts through direct deposit.
Why save money if you can't access it, especially in times like these? Unlike with traditional banks and financial institutions, you always have access to your savings, without limits. Because KOHO acts as both a spending and savings account, you can still use your money while earning interest. The 0.5% to 4.5% rate is annual, calculated daily and paid every month.
[Offer productType="CreditCard" api_id="604aaa18e770040140f2203e" id="144191″]
Get paid every day to stay ahead of your bills
We've all gotten used to waiting two weeks for our next paycheque. However, financial firms like KOHO are changing the paradigm. With their Instant Pay program, you can access up to 50% of your pay every day. Don't worry: this is not a loan, it's all free. With those mini-paycheques every day, you can pay off bills faster, have some funds in case of emergency and plan your budget better.
And hey, employers: Instant Pay is a great way to boost your employees' loyalty and well-being. It doesn't cost you a penny, since KOHO funds every request, without any added cost or necessary changes to your payroll system. As the country faces a stark labour shortage, implementing Instant Pay is the perfect way to make your business more attractive to potential candidates.
Build your credit to get the best rates
Crazy inflation means it's now time more than ever to have good credit. Before you can get a credit card at the best rate, you have to have a good credit score. Store-bought prepaid cards won't help. Personal loans charge a lot of interest because of your low credit score. That is an extra burden when also dealing with rising inflation.
Your best tool is a secured credit card or prepaid cards with a credit builder feature. For example, KOHO's credit-building program costs between $5 and $10 every month, and the company reports your positive credit behaviour to a credit bureau. You build your credit history. The dream of better interest rates, a new car or a new home gets that much closer.
Look for no-fee accounts
With a free KOHO account, you don't have to worry about fees. It's completely free! That means no monthly fee, unlimited e-transfers, no ATM fee, no credit card interest rate and no upfront deposit requirements.
Plus, it's super easy to apply for a KOHO account. All you need is to be a Canadian resident and to have reached the age of majority in your province or territory. Since KOHO is a prepaid, reloadable card, no hard credit check is run during your application and you can be approved in a few minutes!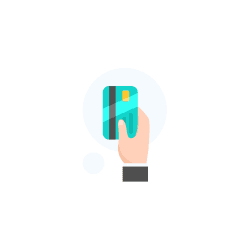 Find the best credit card for your needs