Farewell Binance: Here Are The Best Alternatives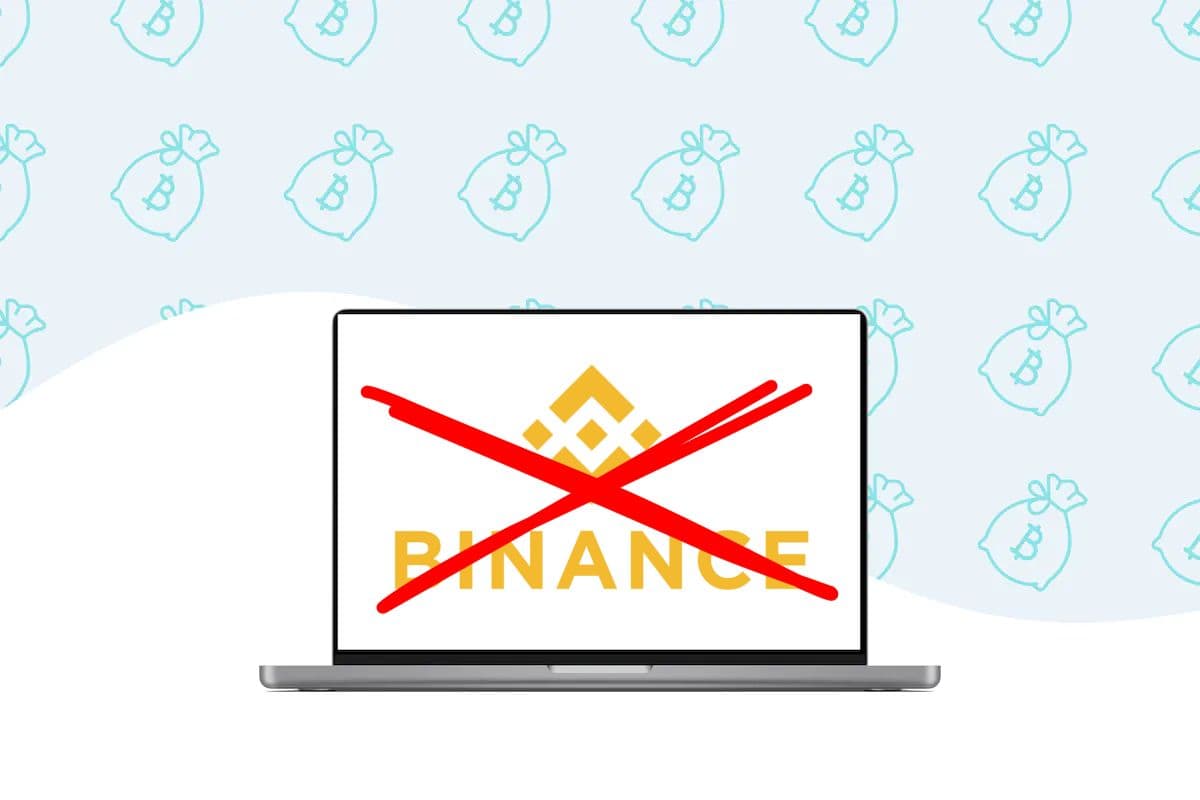 Binance has officially exited the Canadian market. The departure came roughly six months after announcing its intention to leave, citing 'untenable' regulatory conditions. Binance is the world's largest cryptocurrency exchange platform by volume, leaving many Canadian users scrambling to fill the void. It was the platform of choice for most crypto enthusiasts thanks to its unmatched coin selection, ultra-low fees, and extensive trading tools. Binance was ideal for active and large-volume traders, especially those wanting access to obscure and small-cap altcoins. Now that Binance is no longer accessible in Canada, here are the best alternatives.
Why did Binance leave Canada?
Binance finally parted ways with Canada. This decision was driven by new regulatory requirements. The Canadian authorities have been tightening their regulations on digital asset trading platforms, leading Binance to find the market "untenable". Specifically, new guidance related to stablecoins and investor limits imposed by the Canadian Securities Administrators (CSA) were cited as key factors in Binance's withdrawal. Also, any cryptocurrency exchange platforms that want to do business in Ontario are required to register and receive regulatory approval from the Ontario Securities Commission (OSC).
What we loved about Binance
Canadian crypto traders were drawn to Binance for several compelling reasons. It offered over 600 cryptocurrencies, which far exceeded the offerings of other centralized exchanges in Canada. This diversity was a significant draw.
Then there were the low trading fees. Binance's fee structure was among the most competitive, offering zero fees on Bitcoin trading pairs and a nominal 0.10% fee for other coins. The high trading volume on Binance also resulted in lower spreads, making it a cost-effective choice.
Plus, users enjoyed access to advanced trading tools, including sophisticated charting tools and live order books. The variety of features Binance offered, such as crypto lending, Binance Earn, 24/7 customer support, a token launchpad, and its own crypto wallet, Trust Wallet, added to the appeal.
The user-friendly interface was accessible across various devices and highly rated in app stores. This combination of features made Binance the touchstone platform among Canadian cryptocurrency enthusiasts.
Top 3 Binance Alternatives in Canada
Now that Binance is gone, previous users are wondering where to turn. If you're looking for a similar experience, here are the top 3 Binance alternatives in Canada:
Crypto.com: Best for coin selection & low Fees
[Offer productType="CryptoExchange" api_id="61a935e344ba3653baf3dd57″]
Crypto.com stands out for its extensive selection of coins and competitive fee structure. Offering over 250 cryptocurrencies and trading fees ranging from 0.00% to 0.075%, this platform is suitable for traders looking for a broad range of cryptocurrencies at lower transaction costs. 
Over 20 different fiat currencies are supported. Plus, Crypto.com enhances your experience by providing various crypto cards that allow you to earn crypto rewards. Beloved by over 80 million users globally, this platform allows you to purchase Bitcoin, Ethereum, and a wide range of other cryptocurrencies at competitive prices.
Kraken: Best for supported fiat currencies & high-volume trading
[Offer productType="CryptoExchange" api_id="61aa402b61d159113850f746″]
Kraken is notable for its support of at least six different fiat currencies, including Canadian Dollars (CAD), US Dollars (USD), Euros (EUR), Great British Pound (GBP), Swiss Francs (CHF), and Japanese Yen (JPY). 
The platform features over 185 cryptocurrencies, is user-friendly and offers competitive fees. You can fund your account by eTransfer, wire transfer, and certain credit and debit cards. Trading fees vary based on factors like the cryptocurrency being traded, transaction size, payment method, and market conditions. While fees for spot trades aren't pre-listed, they are always calculated and displayed before trading. 
Kraken Pro caters to more experienced traders with reduced trading fees based on your 30-day trade volume, ranging from 0.00% to 0.26%. The platform is versatile, accommodating both novice and seasoned crypto investors with different trading interfaces.
Bitbuy: Best for beginners
[Offer productType="CryptoExchange" api_id="61a0001c149d52071313dfba"]
Bitbuy is an excellent choice for beginners thanks to its easy-to-navigate interface and user-friendly features. It's ideal if you're just starting your journey in cryptocurrency trading.  The trading fee is 0.2% per transaction, and there are multiple funding options available. 
Bitbuy provides two distinct trading platforms, Express Trade and Pro Trade, each tailored to different user experience levels. This platform features a selection of 39 cryptocurrencies, some of which are eligible for staking.
The platform restricts trading to deposits in Canadian dollars (CAD) from domestic banks and financial institutions and does not accommodate payments in US dollars, euros, or pounds sterling. You can make deposits through bank transfers or Interac eTransfers, which are processed almost instantly.