11 Crypto Market Segments You Need to Know About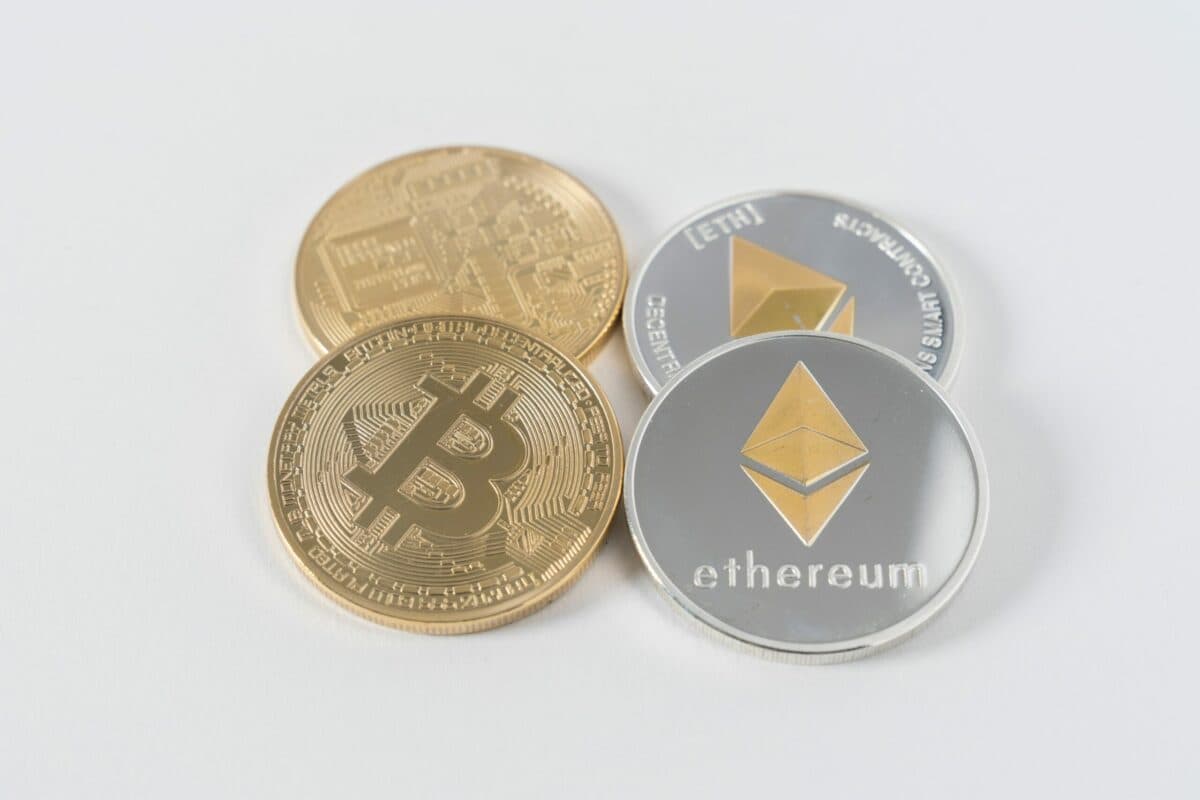 In collaboration with BitBuy
The digital asset market has matured into a landscape strikingly similar to the traditional stock market, including clearly defined crypto market segments. If you still think the crypto market is a free-for-all with no rhyme or reason, I have some bad news for you. You're missing out on some incredible investment opportunities, but that ends today! The right cryptocurrency exchange, like Bitbuy, can help you invest wisely and diversify your crypto portfolio across different market segments, just like you would in the traditional market. Why? Because a seasoned pro will tell you a solid plan to reduce risk and increase returns is to diversify. Crypto is no exception. Here are 11 promising crypto market segments to watch, and some of the top performing coins in each.
Payment coins
Payment coins are like magic internet money. They're basically digital cash for web-based transactions. Not only was Bitcoin (BTC) the first cryptocurrency ever invented, it was also the first payment coin, too. Among other things, it was designed to behave like money as a medium of exchange but without losing value over time like our traditional money does, called inflation. Now, many cryptocurrencies are competing to revolutionize how we pay for things and transfer value. Some of the top payment coins include Litecoin (LTC), Stellar (XLM), and Bitcoin Cash (BCH). And you can get them all, including Bitcoin, on Bitbuy.
Stablecoins
The value of cryptocurrency fluctuates wildly from day to day, making it hard to use as a store of value or medium of exchange. A stablecoin is tied to an asset like the US Dollar, gold, another government backed fiat currency, or even another digital asset to offer crypto investors protection from price volatility. Some of the most popular stablecoins include USD Coin (USDC), Tether (USDT), and Binance USD (BUSD). Bitbuy offers one of the most popular stablecoins, USD Coin (USDC), which is pegged to the US Dollar.
NFT coins
In the context of crypto, a Non Fungible Token (NFT) is not actually digital art, contrary to popular belief. An NFT is unique code that exists on a blockchain as a token and attached to an asset like an image, video, music, or even a real-life item, among many other things. NFTs are non-fungible because there are no two alike so they are not interchangeable. That uniqueness is why they are commonly used to prove ownership rights to an asset; like a digital certificate of ownership.

Inspired by the wildly popular NFT project Bored Apes Yacht Club, ApeCoin (APE) is an NFT coin that powers the Bored Ape ecosystem by giving holders special privileges like voting rights on the direction and growth of the project. People can also earn free APE just for owning a Bored Ape NFT, further incentivizing them to engage. Another popular NFT coin is Decentraland (MANA) which allows users to buy, sell, and develop real estate within a virtual world. Both coins are available on the Bitbuy platform.
Gaming & Metaverse coins
Gaming and Metaverse coins are cryptocurrencies created specifically for blockchain games and virtual reality platforms. You can use them to make in-game purchases, build custom worlds, create content, and engage within a virtual world commonly referred to as the Metaverse. Popular in-game and Metaverse purchases include NFTs like a unique avatar, weapon, land, or house, to name a few.
Because NFTs, blockchain games, and virtual reality platforms are so interconnected, there tends to be a lot of overlap between NFT coins, gaming coins, and Metaverse coins. The most popular Gaming and Metaverse coins include Decentraland (MANA), The Sandbox (SAND), Axie Infinity (AXS), and Gala (GALA). So far, only MANA is available for purchase on Bitbuy. But stay tuned, they're always adding more coins.
Gambling coins
More online casinos are starting to adopt cryptocurrency as a method of payment because it's faster, cheaper, safer, and offers more privacy for players up to and including complete anonymity. There are traditional online casinos that enable you to gamble with crypto, as well as blockchain casinos where only crypto is accepted. Popular coins used for online gambling include payment coins like Bitcoin (BTC) and Ethereum (ETH).
Other popular gambling coins include WINK (WIN), FUNtoken (FUN), and Decentral Games (DG) which are specific to a particular crypto-casino and/or its underlying blockchain. For example, some of the most popular crypto-casinos exist on the EOS platform, where the native token EOS powers the network. That makes EOS one of the best coins for gambling in top rated crypto-casinos, and it's available to purchase on the Bitbuy platform, along with BTC and ETH.
Web3 coins
Web3 refers to the complete decentralization of the internet so that it is owned and governed by developers and users alike. It seeks to provide blockchain based products, services, and platforms that do not require users to provide personal data in order to use them. Currently, the biggest and most popular blockchain powering the next generation of the internet is none other than Ethereum, which is powered by its own native currency of the same name. Other major Web3 projects to keep your eye on include Polkadot (DOT), Solana (SOL), Chainlink (LINK), and Polygon (MATIC), to name a few. If one or a few projects pique your fancy, you can invest in each of them on the Bitbuy platform.
DeFi coins
Decentralized Finance (DeFi) refers to the next generation of finance that does not require any third parties to facilitate transactions. They shift control away from central banks and other institutions to make financial solutions safer, faster, cheaper and more accessible to everyone. In the world of DeFi, you can access services like lending, borrowing, trading, investing, payment processing, and so much more. A few DeFi coins to keep your eye on include Aave (AAVE), Terra (LUNA), and Chainlink (LINK). If you want to get your skin in the game, you can invest in those projects through the Bitbuy platform.
Exchange platform coins
Some cryptocurrency exchange platforms have their own native currencies that provide special privileges to holders that incentivize people to use the platform. Centralized exchanges like Binance and Crypto.com have their own coins; Binance Coin (BNB) and Crypto.com Coin (CRO). But some of the most popular exchange coins hail from decentralized exchanges.
Decentralized exchanges (DEX) let you use the platform without creating an account or providing any personal information; you can engage in the digital asset market with almost complete anonymity. Two of the most popular decentralized exchange platforms with their own cryptocurrencies include Uniswap (UNI), Pancake Swap (CAKE), and SushiSwap (SUSHI). Right now, you can get UNI and SUSHI on Bitbuy.
Privacy coins
One of the founding principles of Bitcoin was privacy, but it turns out that crypto transactions are not as private as many believe. With a little extra elbow grease, transactions on a blockchain can be traced back to wallets, and in some cases, it's not very hard to identify the owner. Privacy coins use clever tech tactics to obscure transactions on a blockchain, making them indecipherable to onlookers. Only those directly involved in the transaction know the details. The most popular privacy coins by market capitalization include Monero (XMR), Zcash (ZEC), Decred (DCR), Oasis Network (ROSE), and Secret (SCRT).
Smart contract coins
Smart contracts are a type of computer program that lives and operates on a blockchain. Specific terms are written into the code of a smart contract so that when those terms are met, the transaction happens automatically. Smart contracts cut out the middleman while guaranteeing everyone involved can be sure of the outcome.
Smart contracts are the foundation of decentralized finance (DeFi), but they can also be used in healthcare, real estate, law, business transactions, and so much more. Popular smart contract coins include, but are not limited to Ethereum (ETH), Cardano (ADA), Solana (SOL), all of which you can grab on Bitbuy.
Meme coins
Meme coins are created to represent or give a nod to something amusing that was captured in some form of media; like a picture, video, song, text, tweet, etc. Generally, meme coins do not have any specific use case or underlying utility. They are simply minted so holders have bragging rights or can feel a part of some larger inside joke.
Like memes themselves, meme coins can go viral and mint millionaires overnight. Other times, when the hype wears off or someone famous tweets about it unfavourably, they crash and people lose a lot of money. They're a risky play if you candle it. Popular meme coins include Dogecoin (DOGE), Shiba Inu (SHIB), Dogelon Mars (ELON), and many others. You can buy the granddaddy of all meme coins, Dogecoin (DOGE), on Bitbuy.