The 5 Best Credit Counseling Services in Canada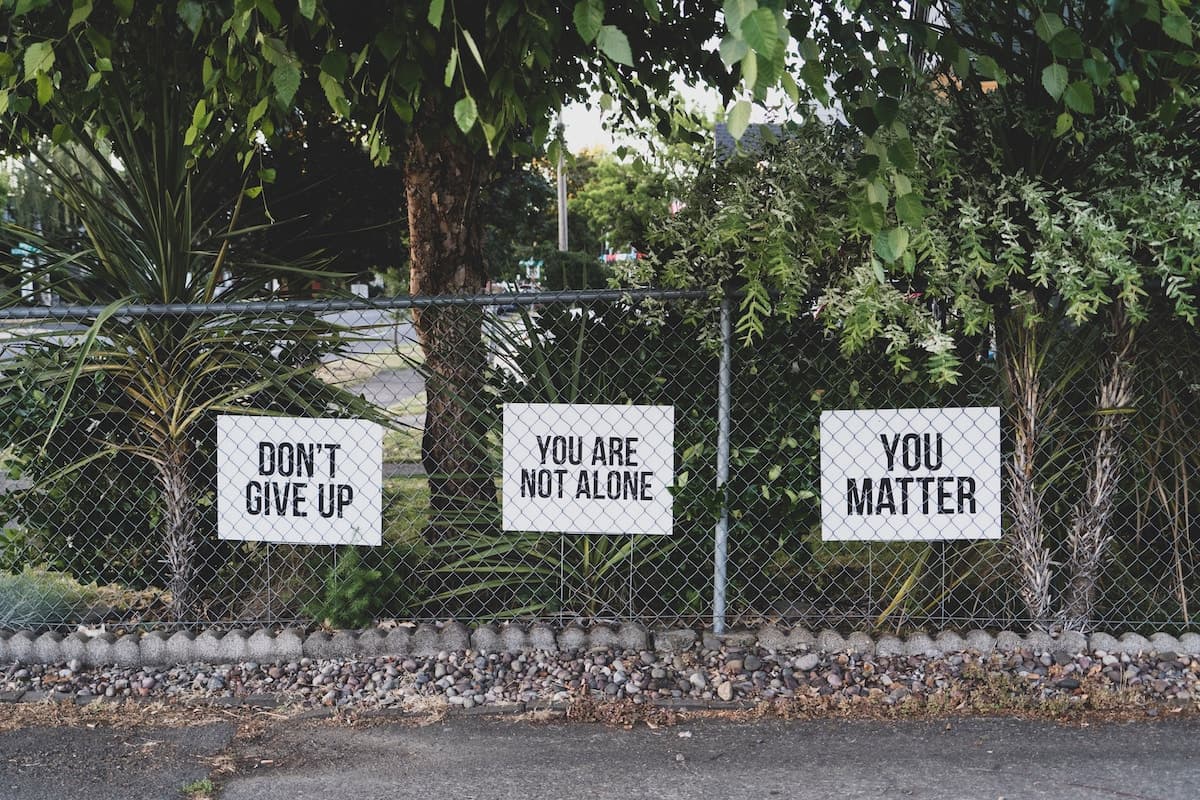 Unexpected life events, changes in employment status, or simply not understanding how to manage credit lines with ever-shifting economic conditions can leave Canadians feeling overwhelmed by debt. Here is when credit counselling services come into play. This is often the first and the most important step to rehabilitate your financial situation.
It's important to remember that there is nothing to be ashamed of, as many successful individuals have had their share of financial challenges at least once in their lifetime. Credit counselling services can prevent you from using more radical methods of addressing debt, such as a consumer proposal or bankruptcy. These organizations offer many services to help people become more financially savvy, make better financial decisions, and ultimately get rid of debts draining their financial resources.
From one-on-one counselling sessions, group courses, tips, and seminars on topics such as budgeting responsibly and utilizing credit wisely to help with getting a consolidation loan, they provide invaluable resources for those looking to manage their debt effectively.
What To Consider While Choosing Credit Counselling Service
When it comes to selecting the best credit counselling service in Canada, careful consideration is key. Of the many factors that should be taken into account, the accreditation of counsellors ranks as one of the most important. Accredited Financial Counselor Canada (AFCC) certification demonstrates they have been through proper training and possess the know-how to offer sound advice and direction.
It's important to ascertain if the organization is part of a professional association, like Credit Counselling Canada, the Canadian Association of Credit Counselling Services, the Ontario Association of Credit Counseling Services, or Associations coopératives d'économie familiale (ACEF). Membership in such organizations comes with stringent standards that can assure you're getting top-notch services.
Non-profit credit counselling organizations are often a better choice than their for-profit counterparts, as they prioritize the well-being of clients over profits. This dedication to providing high-quality advice and services makes them ideal partners in helping individuals improve their financial situation.
Take the time to evaluate the organization's standing. Check customer reviews and testimonials, as well as investigate whether there are any Better Business Bureau complaints filed against them; this will give you a better idea of their reputation. So here are five of the best credit counselling services in Canada, with the most proficient credit counsellors and a solid reputation supported by hundreds of positive reviews.
Consolidated Credit Counseling Services of Canada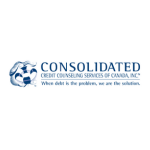 Consolidated Credit Counseling Services of Canada has been a leader in helping Canadians reduce their debt. With the aid of professional credit counselling and dedicated debt management services, they have assisted more than half a million people in achieving financial freedom. To date, this non-profit organization has helped eliminate an incredible $500 million dollars worth of personal debts through credit counselling and debt management services.
This is a registered non-profit organization, meaning that they strictly abide by regulations to guarantee that their services, advice, and interventions are up-to-date with the latest financial counselling practices and debt management benchmarks. This ensures they remain in line with industry standards of excellence. Plus, it means they are not interested in getting as much money from you as possible.
Interestingly, many of their new customers are so excited by the quality of service they provide and the low interest rates they get for consolidation loans that they often believe this organization is a scam. This tells more than anything about their efficiency as a credit counselling service, making it one of the best credit counselling services in Canada.
Office Locations
British Columbia
Alberta
Saskatchewan
Manitoba
Ontario
Quebec
New Brunswick
Nova Scotia
PIE
Newfoundland and Labrador

Credit Counseling Society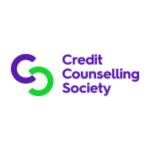 Since 1996, the Credit Counselling Society has opened its doors to Canadians in need of financial help. With a mission focused on providing education and hope alongside their services, they have been able to serve over 900,000 individuals looking for assistance with managing money responsibly. This is a non-profit organization, which further contributes to its credibility and trustworthiness.
They offer free, confidential credit counselling services to any consumer who wants assistance with their financial matters. You can speak directly with one of the experienced counsellors at a local office or by telephone during extended hours six days per week. A typical appointment takes around 45 minutes. If more time is needed, simply arrange another session without delay. There's no cost involved, and it won't affect your credit report in any way.
Credit Counselling Society has a payment plan that consolidates all unsecured debts into one easy monthly installment with reduced interest rates — although there are nominal fees attached to the program. They host free public workshops at local libraries as well as live webinars for anyone who wishes to attend. These offerings can also be tailored specifically to organizations, community groups, government entities, or post-secondary institutions upon request.
Office Locations
British Columbia
Alberta
Saskatchewan
Manitoba
Ontario
Credit Canada Debt Solutions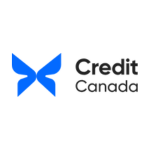 For over half a century, Credit Canada has been dedicated to providing Canadians with debt relief. As the nation's pioneering and longest-serving credit counselling agency, they have successfully assisted thousands of people in avoiding bankruptcy, becoming debt-free, and cultivating financial well-being. This year, they are set to help approximately 70,000 people in Canada access their credit counselling and educational services — open to all Canadians regardless of income or job status.
Credit Canada puts great emphasis on their commitment to affordability when it comes to pricing. They offer free initial consultations, allowing them to assess and understand an individual's financial situation. However, certain specialized debt management programs or other services may require nominal fees. These fees are designed with affordability in mind to not burden those looking for financial help during difficult times.
Credit Canada's continued success in the credit counselling world and countless positive reviews are a shining example of their commitment to empowering Canadians and aiding them in their financial freedom journey. It speaks volumes about how dedicated they are, enabling them to establish such an outstanding reputation over time.
Office Locations
Alberta (Call Centre Only)
British Columbia (Call Centre Only)
Ontario
Solve Your Debts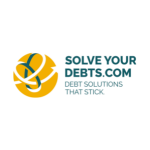 Solve Your Debts has been committed to promoting financial well-being for individuals and families as a non-profit organization for over 25 years. Previously known as Credit Counselling Services of Atlantic Canada, they had seven offices in the region. Now with their name change, they can extend their reach even further across Canada.
The accredited counsellors, budget mentors and financial education specialists of this company provide a level of support that goes beyond just a few counselling sessions. They are committed to accompanying you throughout your journey toward achieving long-term financial wellness. Their goal is to equip you with the knowledge and habits needed for managing money responsibly in the future.
Solve Your Debts offers a free initial consultation, but there may be additional fees if you decide to move forward with a debt management plan. These can include an upfront setup fee and ongoing administration costs, varying depending on the individual's budget, the total amount of outstanding debt and overall financial circumstances.
Office Locations
Ontario
Saskatchewan

Christians Against Poverty Canada
Christians Against Poverty (CAP) Canada is a charitable organization that collaborates with local churches to offer their highly esteemed and certified programs free of charge. These services aim to provide credit counselling, financial assistance tools, and support for individuals facing difficulty due to debt or poverty. By doing so, they aim not only to provide solutions but also to hope.
With impressive results, they have successfully managed more than $600,000 of debt for their clients. An incredible 8,000 Canadians had taken part in the CAP Money budget course. Plus, there was an immense 50% surge in those reaching out to them for assistance in 2021. If you are a religious person and find spiritual well-being as important as financial one, this organization might be the right choice for you.
Their credit counselling service is committed to treating each client with respect and dignity, free from any judgment or discrimination. They provide accredited professional counselling and financial education that helps their clients better understand debt management. Recognizing that there may be more than debt-related problems at hand for some of their customers, they have made it a priority to develop mutually supportive relationships with community care providers in order to connect the right people together who are looking for assistance during difficult times.
Office Locations
New Brunswick
Prince Edward Island
Nova Scotia
Newfoundland and Labrador
FAQs About Best Credit Counseling Services in Canada
What is credit counseling service?
Credit counselling services offer the chance to regain financial stability with practical advice from experienced professionals. Simply put, they can help you solve your debt problems, create a workable budget, and develop strategies to manage your finances more effectively in the future. Both not-for-profit and for-profit organizations in Canada offer credit counselling services.
Are credit counseling services a good idea?
Credit counselling services can be a good idea, but there is always a "but." Some organizations may focus on earning money instead of helping you to solve financial issues. They may have hidden fees, and people working there may not be proficient enough to provide financial advice that is truly in your best interest. That is why doing your own research before choosing credit counselling services is a must. You can find the list of trustworthy credit counselling services associations on the canada.ca website.
Is Consolidated Credit Counseling Services legit?
Yes, Consolidated Credit Counseling Services of Canada is a legitimate organization.  Nationally recognized and certified, they offer a full range of services: credit counselling to help you better manage your debt, debt management assistance for getting out from overwhelming financial obligations, and personal finance education to make smarter financial choices. Plus, they have tons of positive reviews online.
Do credit counseling services work?
Yes, credit counselling services work if you choose the right organization that has rich experience in dragging out their clients from the depth of debt and financial turmoil. This is proven by positive customer reviews and even by scientific studies. Not only are they effective for improving your financial situation, but they also have a positive impact on your psychological well-being.
How much does consumer credit counseling service cost?
In Canada, the price of credit counselling services can differ. The initial consultation is often free-of-charge. Should you choose to pursue a debt management plan afterward, there may be an initial set-up fee as well as recurring monthly administrative fees. These fees vary based on total debt, budget, and individual financial situation.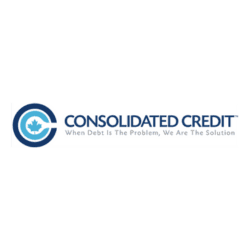 Consolidated Credit Canada
Ready to take control of your financial future? Explore our comprehensive debt consolidation solutions and start your journey to financial freedom today!