MyPoints Review: Can Canadians Really Make Money?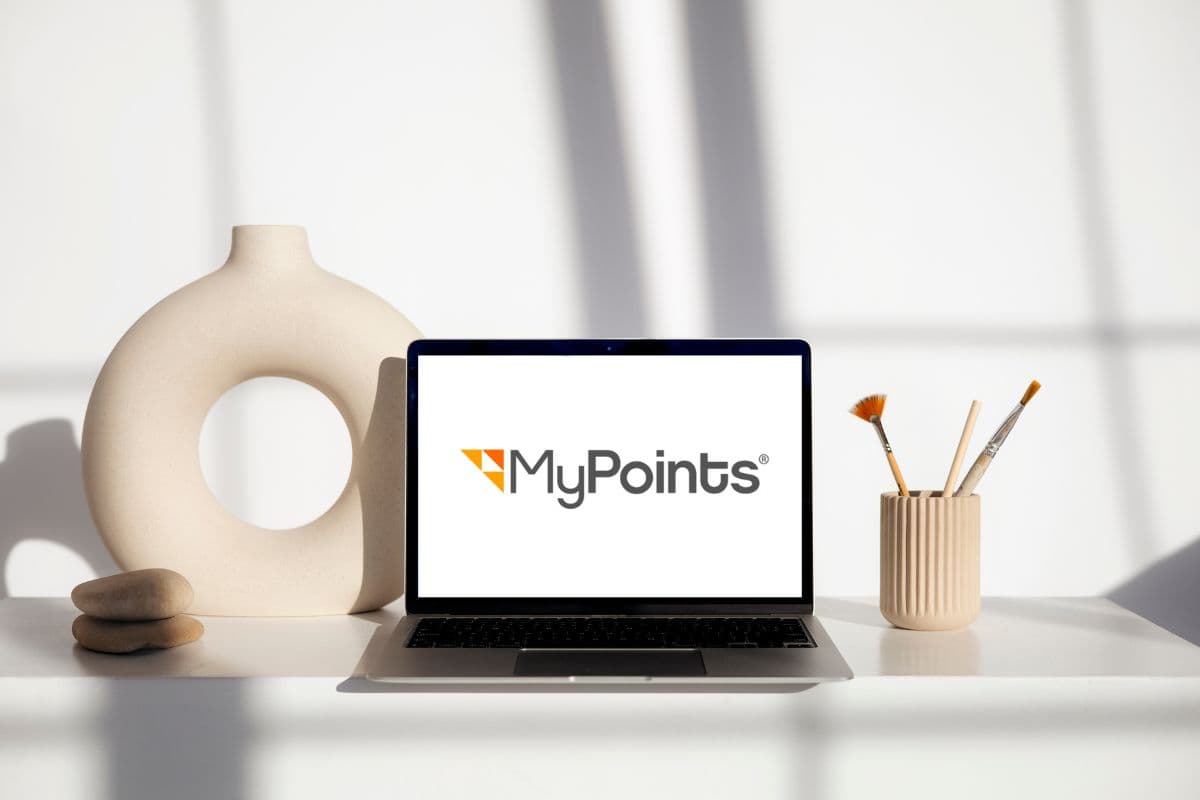 Many platforms offer rewards in exchange for completing online surveys, but there is valid skepticism about what is available, where to start, how it works, and whether the profits are legit. The lingering question when considering doing surveys in exchange for rewards: Is it worth it? In my side hustle journey to discover ways to earn a little extra pocket money, I decided to put MyPoints to the test and the final review is surprising.
Taking Surveys = Extra Money
It is no surprise that digital marketplaces are quickly becoming the primary method for shopping and everyday purchases. What is surprising to many is the opportunities these digital marketplaces provide. These marketplaces create the opportunity for a perfect side-hustle to earn a little extra money with no startup cost, financial backing, or other risks of entrepreneurial endeavours.

Just like in the physical marketplace, companies spend massive budgets on research to better market and sell their products, the digital landscape is no different. Companies that utilize the digital landscape and marketplaces rely on market research for relevant information about consumers and users online. One way this research is conducted is through survey platforms, which in turn pay the users for their time, opinions, and information.
Why MyPoints?
MyPoints is a survey platform. Each completed survey on MyPoints equals a set value of points on your MyPoints account. The points accumulate and can be used to claim rewards. The rewards are primarily claimable as gift cards like Amazon, Walmart, Best Buy, Starbucks and more. Points can also be used to redeem PayPal payments and as points on United Mileage Plus for those interested in travel rewards.

The Company & Reviews
Prodege, the parent company of MyPoints, collects and governs the data when users complete surveys and other digital tasks on the MyPoints platform. They sell this data as market research to companies interested in consumer behavior. This is the reason why your opinion matters to MyPoints and why tangible rewards are possible. It's essential to note that MyPoints protects your information clearly through company policy, terms of use, and governing laws in North America and internationally. MyPoints also maintains a Trustpilot rating of 4.4 out of 5, with reviews confirming legitimate payments through point redemption on the platform.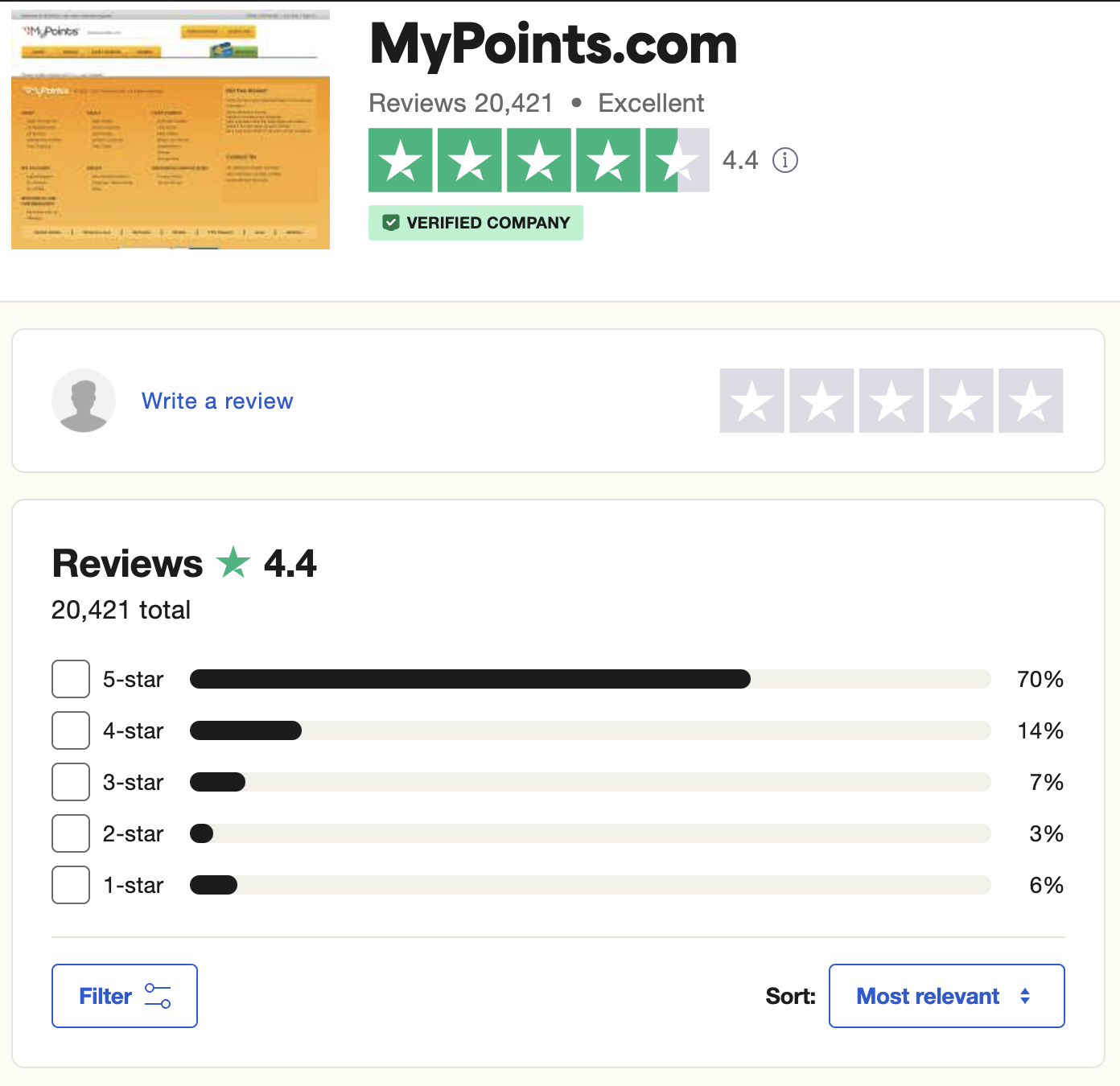 So, is it legit? Yes, both from personal use on the site, reviews online, and the company's reputation validate MyPoints as legit and reputable. Using MyPoints as a side hustle is a secure option to earn real money.
Before Getting Started
It is VERY IMPORTANT to understand that although MyPoints offers various options to earn points, many ways to earn points will require purchases and/or will take you to other affiliated websites. Although I explored the other various options when conducting research, I centered this MyPoints review on the guaranteed free and primary function of taking surveys. Secondly, MyPoints is not intended to replace a livable wage, current job, or working lifestyle but is an option to make some extra money on the side.
Getting Started on MyPoints
It is 100% free to sign up and use MyPoints, and the process is very streamlined and easy to follow. Once you register, which can be done by clicking this link, you will set up an email and password. Once completed you will receive a verification email that will allow you to start earning points under your profile. Under your name in the top right-hand corner, you can modify any information if you need to make changes. If you get lost, you can click the MyPoints logo to return to the homepage.
Accessibility
One feature that stands out from MyPoints is their accessibility settings for accommodating various visual, learning, or auditory needs. It is found at the bottom of any of the pages by scrolling down to the smaller text "Accessibility Options." The settings allow users to select either an accessibility profile such as elder, deaf, or blindness or change individual settings like volume, color, voice readers and font sizing.
Terms of Use & Personal Profile
Once you have verified your account and selected any additional accessibility options, you will need to answer a series of questions that the platform will use to create a personal profile. These questions will help the platform gauge which surveys will be relevant to you.
There are also a series of Agreements that inform the user of the Terms of Use and disclaimers you must undergo prior to starting your first survey. MyPoints reminds users that their information is protected and distributed according to law and that questionnaires are not to be shared under their terms of use. Once these are completed, you can begin your first survey.
The Surveys: What You Need To Know
Along the top bar, you will see the various ways to earn. Clicking the "Surveys" tab will bring you to the page for taking surveys. After the primary profile questions are completed, a list of questionnaires will appear. These surveys range in time and points earned, but the premise is simple: complete surveys get rewards.
The platform clearly indicates both the length of time estimated to complete and the value of points earned from each survey before starting. Longer surveys equal more points. The site indicates that it is essential to be honest and consistent. If the platform recognizes that you have sped through the survey, points may be revoked because, to MyPoints / Prodege, accuracy is integral to their market research.
The Breakdown: Time vs Money
As previously mentioned, the MyPoints survey list indicates how long each survey is and how many points you will receive for each, but how much can you really earn?
It is important to note that the following calculations are not exact but a close estimate because many factors affect the calculation. Firstly, although the amount of time does affect the value of points earned from a survey, with longer ones generally being worth more in points, it is not exact and can vary. Secondly, when redeeming points for financial rewards, how much the points equal in terms of real money also varies depending on the time of reward redeemed or if any discounts MyPoints is promoting. For example, a $100 Amazon gift card is redeemable for 15,000 points but can be offered for a discount of 13,000.
Calculated as an hourly wage:
The Values:
-Monetary Value of One Point = $100 (Amazon Gift Card) / 15,000 points = $0.0067 per point
-Total Minutes of the surveys on one page = 190 minutes
-Average Points per Minute = 1,477 points / 190 minutes ≈ 7.7684 points per minute
– Hourly Wage = 7.7684 points per minute * $0.0067 per point * 60 minutes
So, if $100 is equal to 15,000 points, and one point is worth approximately $0.0067, then the hourly wage based on the average points per minute of 7.7684 would be approximately $3.3132 per hour. Or for simplicity's sake, $3 an hour.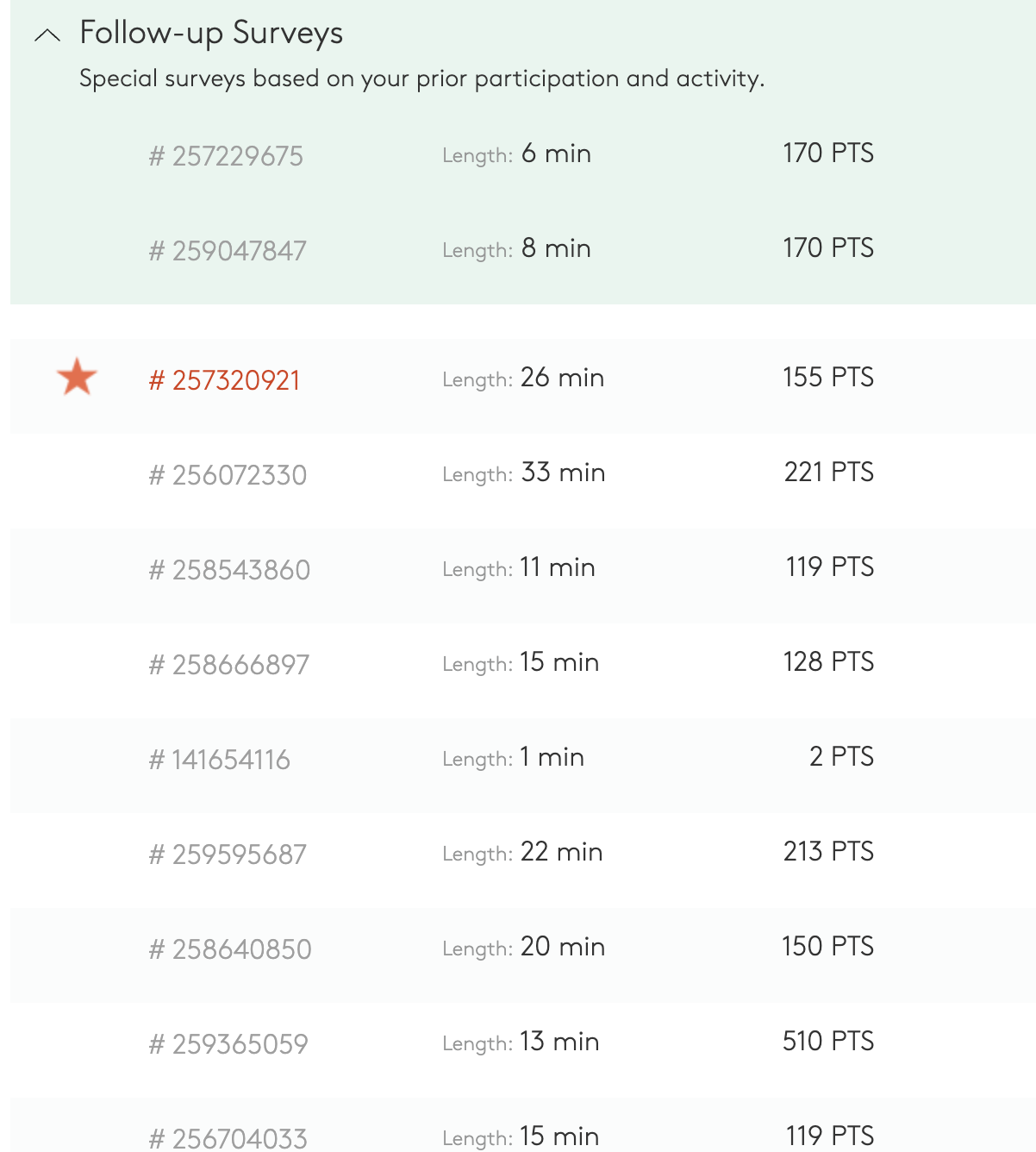 (The photo above is a screen capture of a survey list on MyPoints; these values were used to find the averages of the calculations.)
Is It Worth It?
The worth of MyPoints largely depends on your personal goals and expectations. If you're seeking a hassle-free way to earn a little extra money, gift cards, or travel rewards in your spare time, MyPoints can be a valuable option. It's a legitimate platform with a strong track record of delivering on its promises. However, it's crucial to recognize that MyPoints isn't a get-rich-quick scheme, and the earnings are not substantial enough to replace a full-time job. Instead, view it as a convenient side hustle that can add a little extra to your budget or allow you to enjoy some extra perks. To determine if it's worth it for you, consider your goals, the time you can invest, and possibly your willingness to explore the other various earning methods MyPoints offers.
MyPoints: Other Ways To Earn
One of the many benefits of choosing MyPoints as a platform is that it offers a wide variety of ways to earn points and, thus, financial rewards. The variety not only allows users to choose the ways that are most interesting or beneficial to them but also means there's less of a limit on the ways to earn. Other sites, like IPSOS iSay (another legitimate survey platform), are sometimes limited to only one or two methods to earn points, or there is a limit on the number of tasks you can complete in a given timeframe. This is perfect for those who only have a short amount of time to commit to their side hustle, but for those who want more options or have the time, MyPoints shines. Below are some other easy ways to earn points.
Online Shopping
By using the platform to shop online, you can earn points by making online purchases. MyPoints offers an extensive list of websites and retailers that partner with the company. In a way, it acts as a digital shopping mall, where any sites accessed through your account on the platform add points to your account. MyPoints outlines the rewards in a list of retailers under the shopping page. Beside the company name, there is a $ amount = number of points. It is important to remember to shop through the MyPoints platform for these points to be added to your account.
Email Perks
If you sign up for BonusMail, a feature available through the platform MyPoints, you can receive points for reading emails and shopping using the additional promotions you receive. The emails are a bonus offer when using the platform, but if this is an additional feature that interests you, it is important to note that it must be set up in your account settings, as the link in "ways to earn" will not sign you up directly. More can be found here when setting it up for yourself.
Refer A Friend
MyPoints often offers referral bonuses, allowing you to earn additional points when you refer friends or family members to the platform. Encouraging others to join can increase your overall earnings.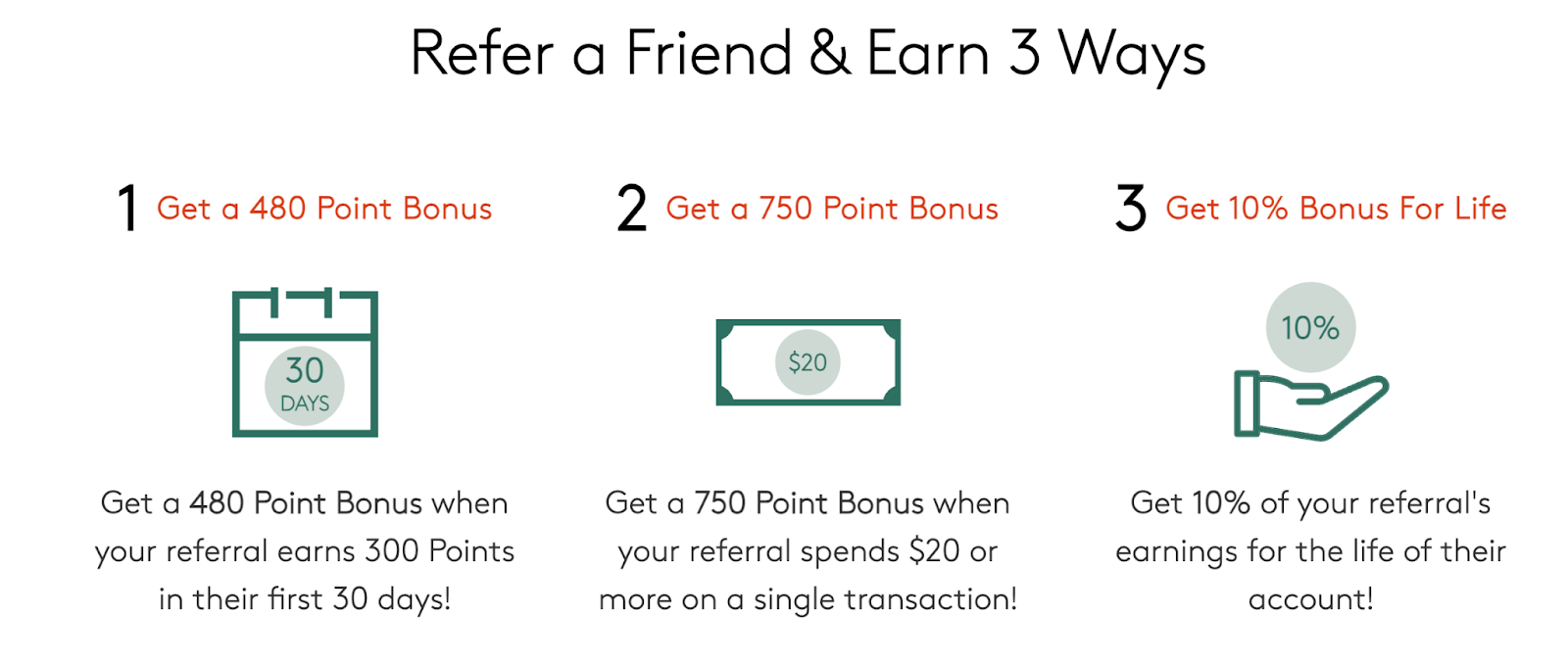 Magic Receipts
This new feature is a simple yet effective method to earn more points. Under the magic receipts section there is a list of various shopping household needs, which you simply add to your shopping list, purchase, and upload a copy of your receipt for rewards.
My Points: Closing Thoughts
MyPoints can be a valuable platform for individuals looking to earn extra money, gift cards, or travel rewards by participating in surveys and other activities. It offers a legitimate and secure means of supplementing your income or funding your online shopping habits. By diversifying your earning methods, staying consistent, and taking advantage of promotions, you can maximize your earnings on MyPoints. Some final tips from the MyPoints review:
1. Diversify Your Earning Methods
While surveys are a primary way to earn on MyPoints, don't limit yourself. Exploring other earning opportunities, such as online shopping, reading emails, playing games, and referring friends, can significantly boost your point accumulation.
2. Be Consistent
Consistency is key when it comes to earning points through surveys. Frequent participation can lead to more survey invitations and, subsequently, more points. Regularly check your MyPoints account for new opportunities. Don't rush through surveys or answer inaccurately or that contradict your profile/other questions, because it might disallow you from participating in surveys.
3. Keep an Eye on Special Promotions
MyPoints occasionally runs promotions that provide extra points for specific surveys, activities, or purchases. Keep an eye on these promotions, as they can be a quick way to accumulate points faster.
4. Set Realistic Expectations
While MyPoints can be a legitimate and reliable source of extra income, it's essential to set realistic expectations. It's unlikely to replace a full-time job or generate substantial income. Instead, view it as a convenient way to earn some additional spending money or gift cards.
FAQs About MyPoints in Canada
Is MyPoints Legit?
Yes, MyPoints is a legitimate platform. It's owned by Prodege, a reputable company that collects and sells user data for market research purposes. MyPoints has established trust through its adherence to privacy policies, terms of use, and international laws. Additionally, it boasts a positive Trustpilot rating and a history of delivering legitimate payments through point redemptions.
How Is My Information Shared?
MyPoints places a strong emphasis on protecting user information. Your data is collected for market research and is sold to companies interested in consumer behavior. However, MyPoints is committed to safeguarding your information in accordance with company policies and applicable laws in North America and internationally.
How Do I Qualify For Surveys?
After registering and completing your profile on MyPoints, the platform uses the information provided to match you with relevant surveys. Qualification for specific surveys depends on various factors, including demographics, interests, and the specific criteria set by survey providers. 
How Do I Redeem Points?
To redeem your points on MyPoints, navigate to the "Rewards" section on the website. There, you'll find various reward options, including gift cards from popular retailers like Amazon, Walmart, Best Buy, Starbucks, and more. You can also redeem points for PayPal payments or as points on United MileagePlus for travel rewards. Simply select the reward you desire, and follow the provided instructions to complete the redemption process.
How Much Can I Earn?
The amount you can earn on MyPoints varies depending on factors such as the time you invest, the type and length of surveys you complete, and any ongoing promotions or discounts. While it's difficult to provide an exact earning figure, on average it will equate to $3 dollars an hour or about $0.0067 per MyPoints point. 
Where Can I Find Extra Help?
If you encounter issues or have questions while using MyPoints, the platform offers customer support to assist you. You can find a "Contact Us" and  general help section on the bottom of the website page, where you can access resources like FAQs, contact information, and user guides.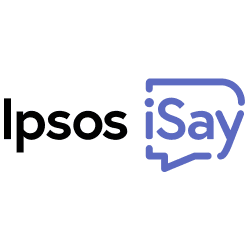 Ipsos iSay
Discover the difference you will make. Ipsos iSay offers exciting and exclusive offers for Canadians who join and participate in surveys. Earn rewards with Ipsos iSay! JOIN NOW!