The 11 Best Personal Finance Courses in Canada For 2023
Whether you are completely new to the world of personal finance or have already figured out how to fund your retirement, personal finance courses are a great way to improve your financial literacy. Basic courses can be a simple, non-intimidating way to ease into a healthier financial future. Similarly, specialized courses (such as investing or business management courses) can help you learn more about personal finance topics that you are interested in. Although these courses may take a bit of your time, they are ultimately an investment into your future.
That being said, with so many options out there, it can be tough to figure out which courses will be the most beneficial. To help you narrow down your search, we have rounded up some of our favourite personal finance courses. We have specifically included both paid and free options so that you can access great courses no matter what your budget may be.
Free personal finance courses
If you are looking for a course that covers the basics of personal finance, you do not need to splurge on a paid option. There are a wide variety of reputable courses that will help you begin your personal finance journey
McGill's McGill Personal Finance Essentials course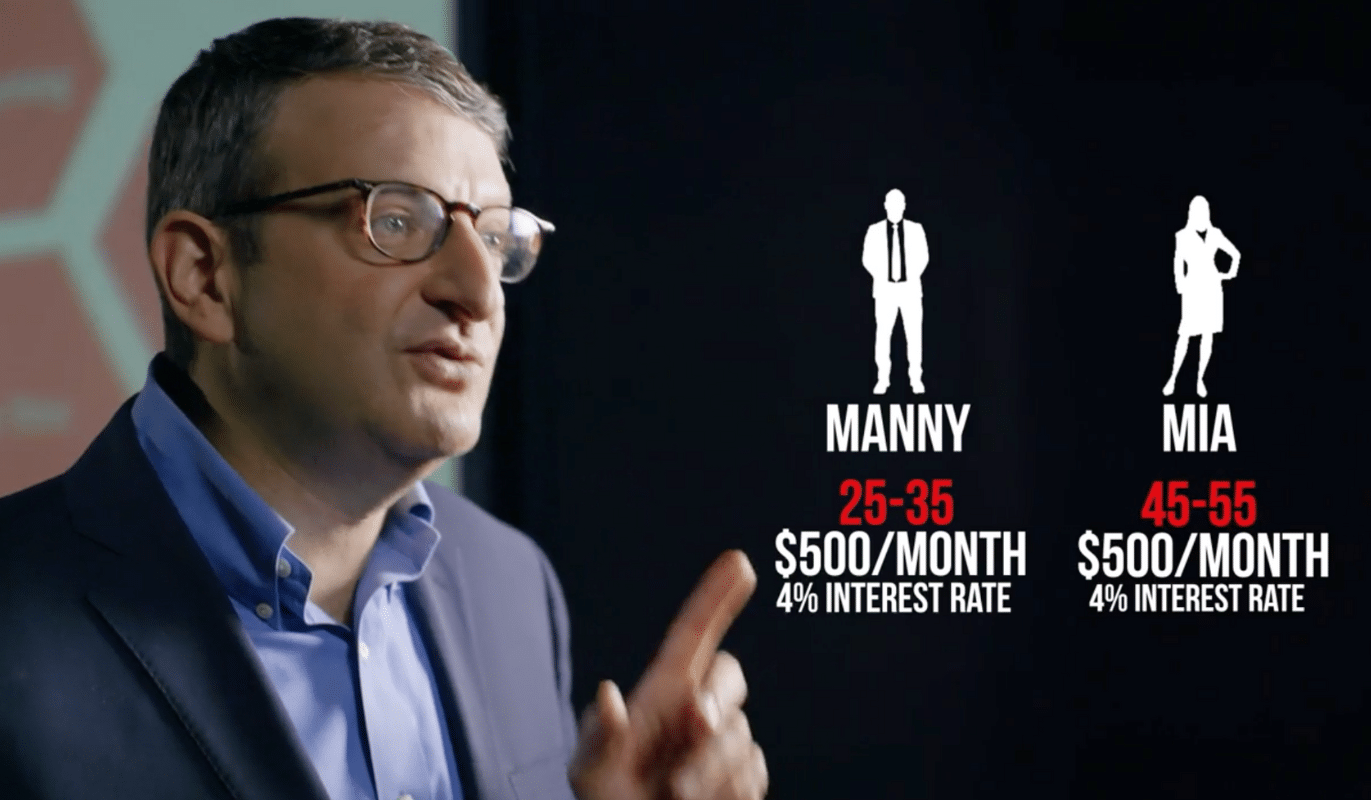 If you are looking for an overview of personal finance basics, McGill University's McGill Personal Finance Essentials course is a great option. The course's 8 modules cover topics such as budgeting, saving, debt (and its uses), investments, planning for retirement, real estate, the power of compound interest, and behavioural finance.
Each video comes with a non-timestamped transcript, which makes it easier to review topics of interest. At the end of each module, you will be presented with a quiz. Since students are prompted to recall the information in each video, it becomes easier to remember the modules' contents in the long run. Plus, the quizzes can highlight any weak spots in students' understanding of the content.
Credit Counselling Society' Truth About Credit course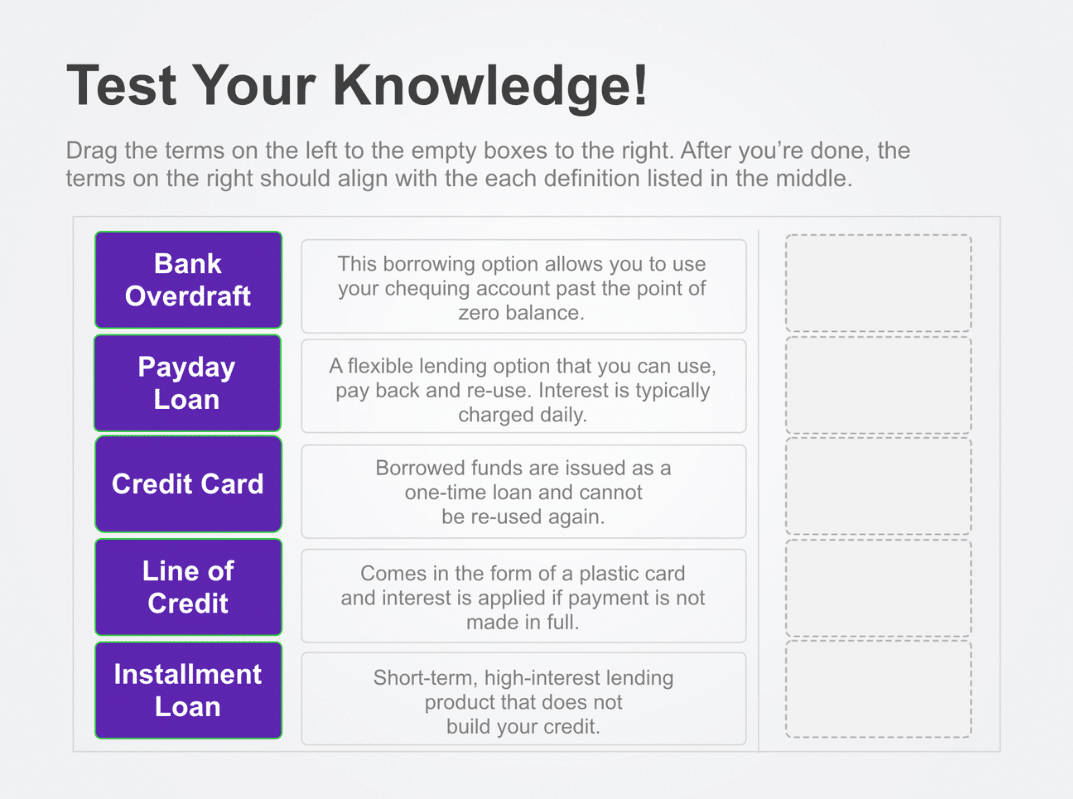 Searching for a credit score crash course? Look no further than the Credit Counselling Society's Truth About Credit course. The 40-minute class covers the various risks of different credit products, explains how to obtain and improve your credit score, and clarifies many common credit myths. Plus, the course is highly interactive — this can be extremely helpful if you are prone to tuning out when listening to videos.
That being said, I personally faced a couple of small technical challenges when attempting to navigate the course site. For example, I ran into some difficulties when trying to get a video to play. Ultimately, the content is useful enough that I would still recommend the course to those who want to learn about credit. However, just be mindful that you may need to have some patience with the site itself.
ABC's Money Matters courses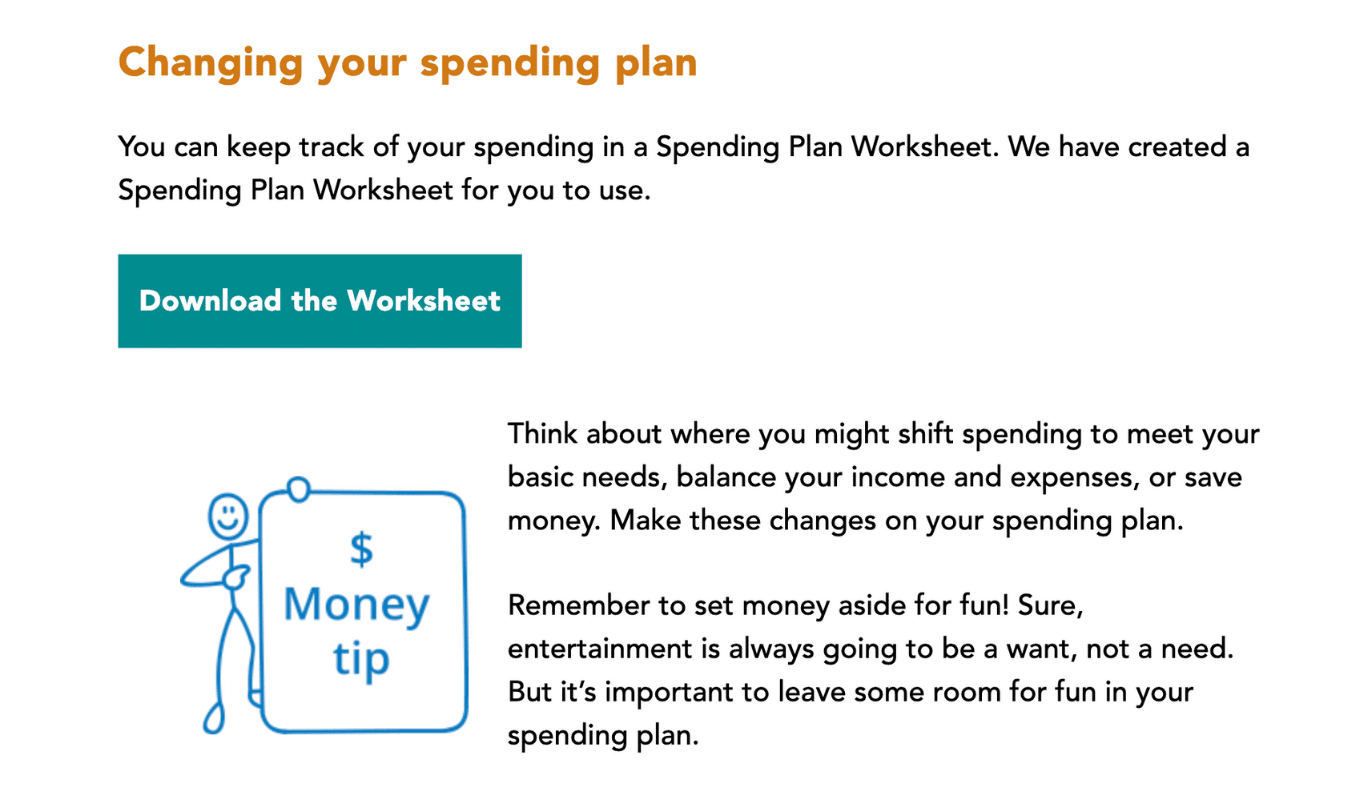 Are you looking for a highly interactive route to learning about personal finance? ABC's Money Matters courses might be the right fit. The Money Matters curriculum was initially created so that volunteers could use it to run small face-to-face workshops (you can find a map of in-person offerings here). However, most of the materials are also available on the Money Matters site for independent study.
The main Money Matters curriculum has been split into five online courses: Spending Plans, Banking Basics, Borrowing Money, Ways to Save, and Smart Shopping. ABC has also created specialized Money Matters curriculum plans for Indigenous communities and individuals with disabilities.
The Money Matters program is unique in that it encourages a lot of reflection — at times, the digital courses almost resemble workbook pages. As a result, Money Matters will almost certainly take longer to get through than some of the other courses on this list. However, by reflecting on your own personal finance habits, you are also more likely to put the course's material into action.
Khan Academy's personal finance course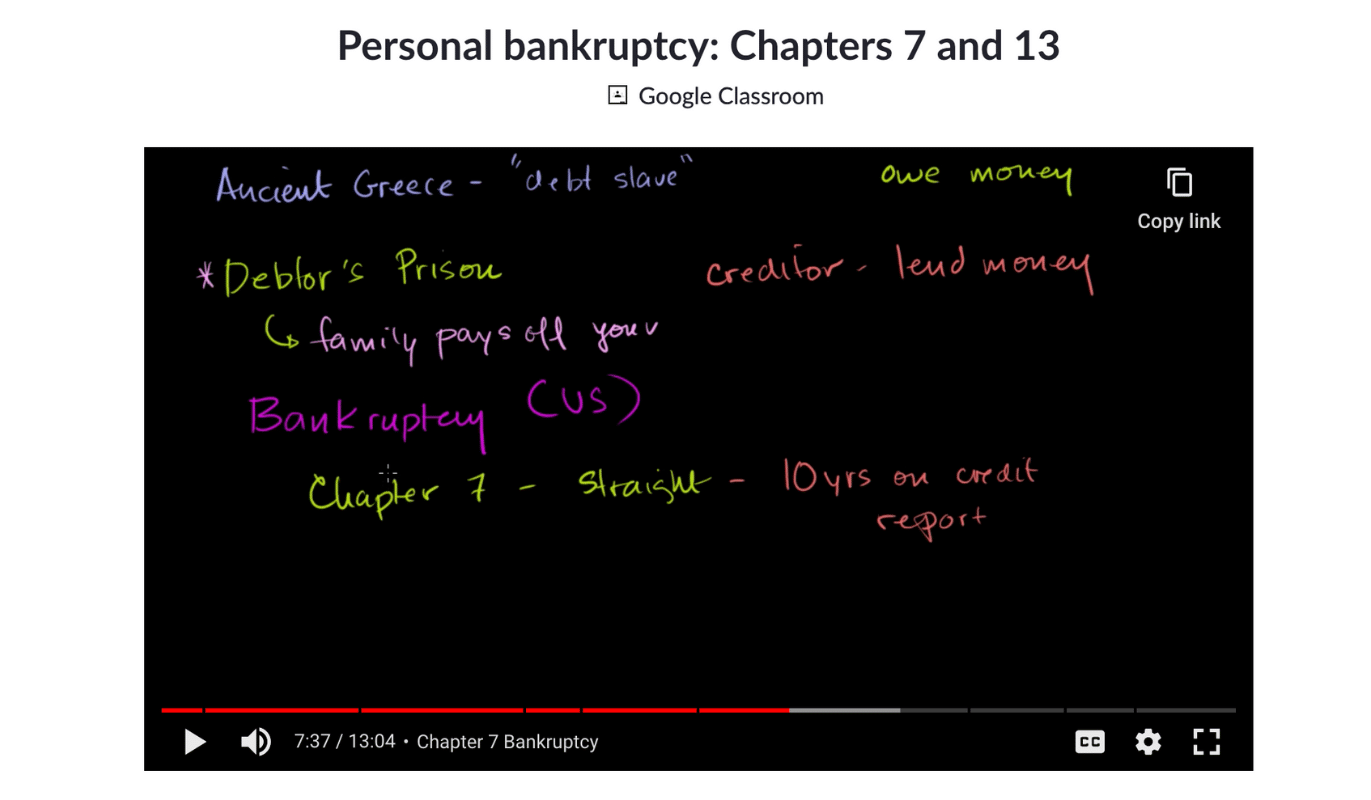 If you are in need of a thorough breakdown of personal finance basics, Khan Academy's course is a great option. The site covers a wide range of topics, including budgeting, interest, investments, housing and car expenses, the financial benefit of employment benefits, taxes, and more. Videos even come with interactive transcripts, so you can click on a particular sentence in the transcript to navigate to the corresponding moment in the video.
That being said, it is important to note that Khan Academy is an American company. Although their course provides a relatively in-depth explanation of different financial products and legal processes, specific details will not always be relevant for Canadians. Ultimately though, most of the big concepts will still apply (e.g. the power of a compound interest), making this a great crash course for beginners.
The Canadian Government's Learn about your taxes course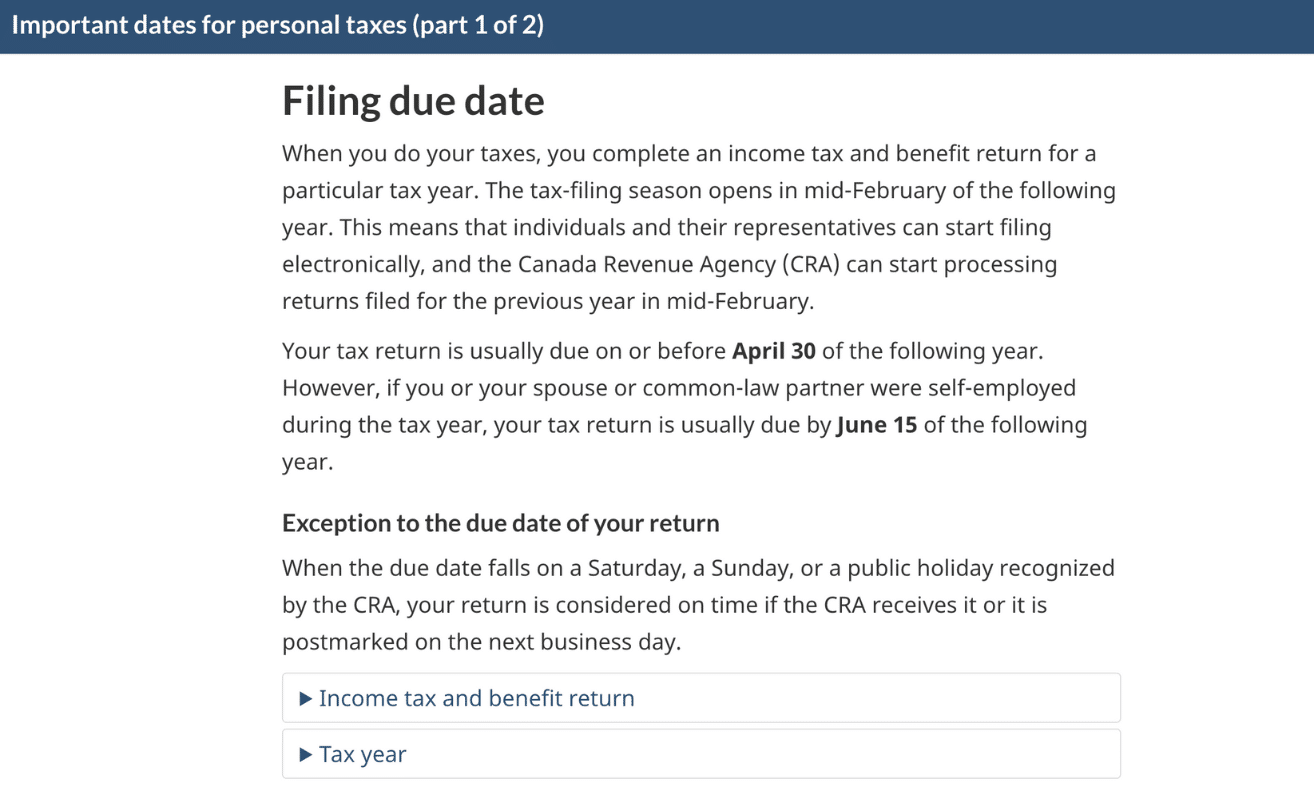 It can be stressful to file taxes, especially if you are not totally sure how the process works. Luckily, the Government of Canada has created a course about basic personal taxes. This course walks users through the process of completing a straightforward tax return, provides an overview of their MyAccount platform, discusses tax benefits and credits, and explains what to expect after filing your return. Ultimately, if you are just beginning to file taxes, the course is an excellent resource. However, it is worth mentioning that the course is geared towards those who are unemployed or traditionally employed. If you are self-employed, you will need to seek out additional resources.
Paid personal finance courses
If you are looking for a course that goes beyond the basics of personal finance, it may be worthwhile to consider a paid course. These courses generally dive deep into a particular topic and serve as an investment for your future financial wellbeing.
Please note that all of the paid courses listed below are hosted on Udemy, so they come with a couple of extra benefits. First, Udemy lessons always come with clickable transcripts — these make it easier to review material and navigate through videos. Also, the platform frequently hosts 75-80% off sales. If you are patient, you can register for each course at a steep discount. At the time that I am writing this article, Udemy is hosting a sale — I have included each course's current sale price in brackets to give you a rough estimate of what discounted prices may look like. 
Kyle Prevost's Worry Free Retirment (WFR)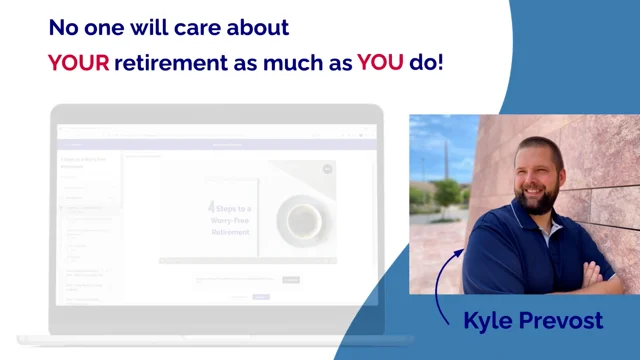 Cost: $499.99, includes 115 lessons + 1 hour of video content
From the writer and top Canadian personal finance guru behind the hit blog Million Dollar Journey, Kyle Prevost brings us 4 Steps to a Worry Free Retirement. Retirement planning can often be met with questions and concerns. This course is designed to provide answers, giving you peace of mind and control over your financial future. Dive into this comprehensive personal finance course to learn the 4 key steps to ensuring a comfortable retirement.
In this course, you'll gain insights into determining your ideal retirement age and deepening your understanding of retirement savings, such as RRSP and TFSA. You'll navigate the intricacies of CPP, OAS, and private pensions while exploring strategies to manage mortgages, leverage home assets, and understand options like downsizing. Additionally, learn about annuities, insurance needs in retirement, and techniques to maximize your retirement enjoyment.
George Levy's Blockchain and Bitcoin Fundamentals course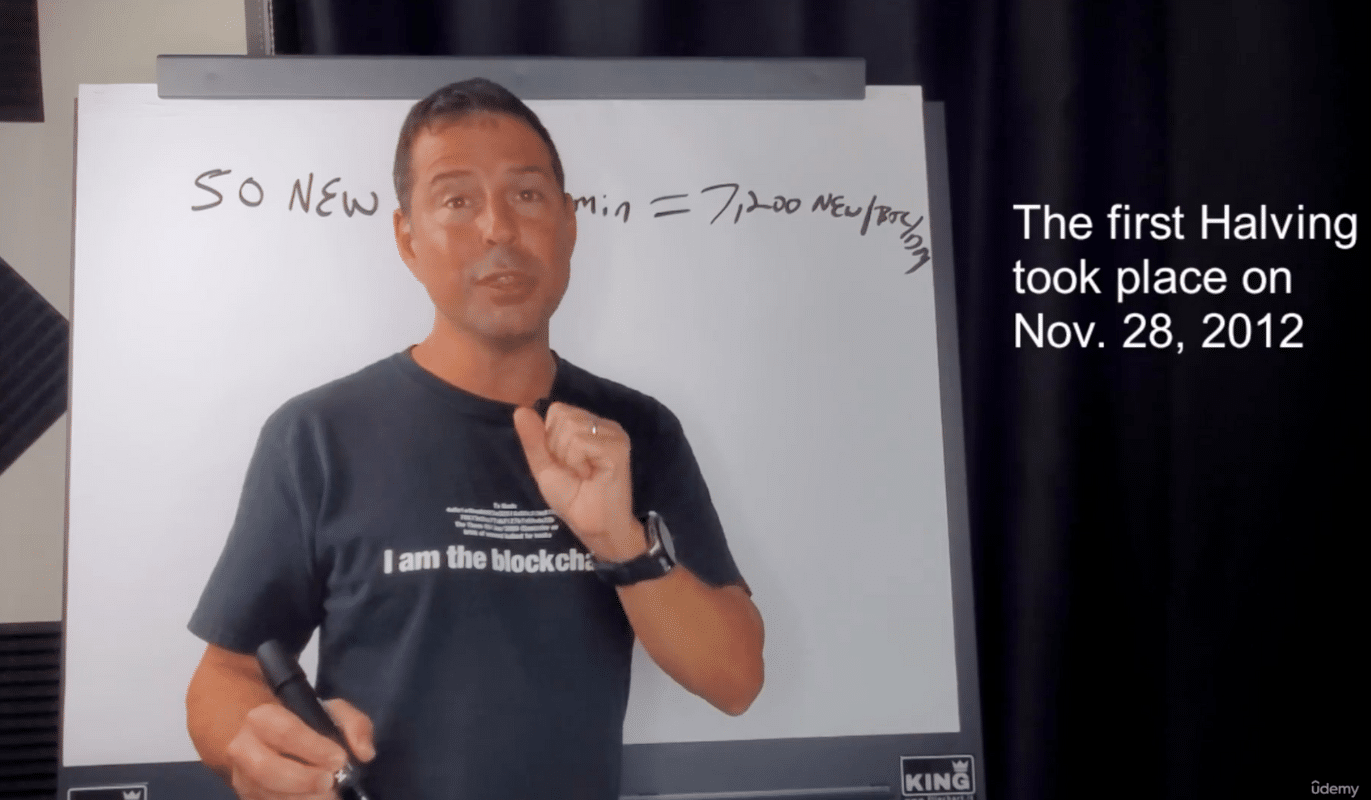 Cost: $129.99* (prices may fall as low as $14.99)
Still confused by the concept of a blockchain? George Levy's Blockchain and Bitcoin Fundamentals course provides a thorough introduction to the concept, then walks students through the basics of owning Bitcoin (including setting up a Bitcoin wallet, cashing out, and more). If you have already invested in cryptocurrency, the course may be too beginner-oriented for you. However, if you are totally new to the world of crypto, Blockchain and Bitcoin Fundamentals can be a great way to learn more.
Nelson Soh's Personal Finance for Canadians course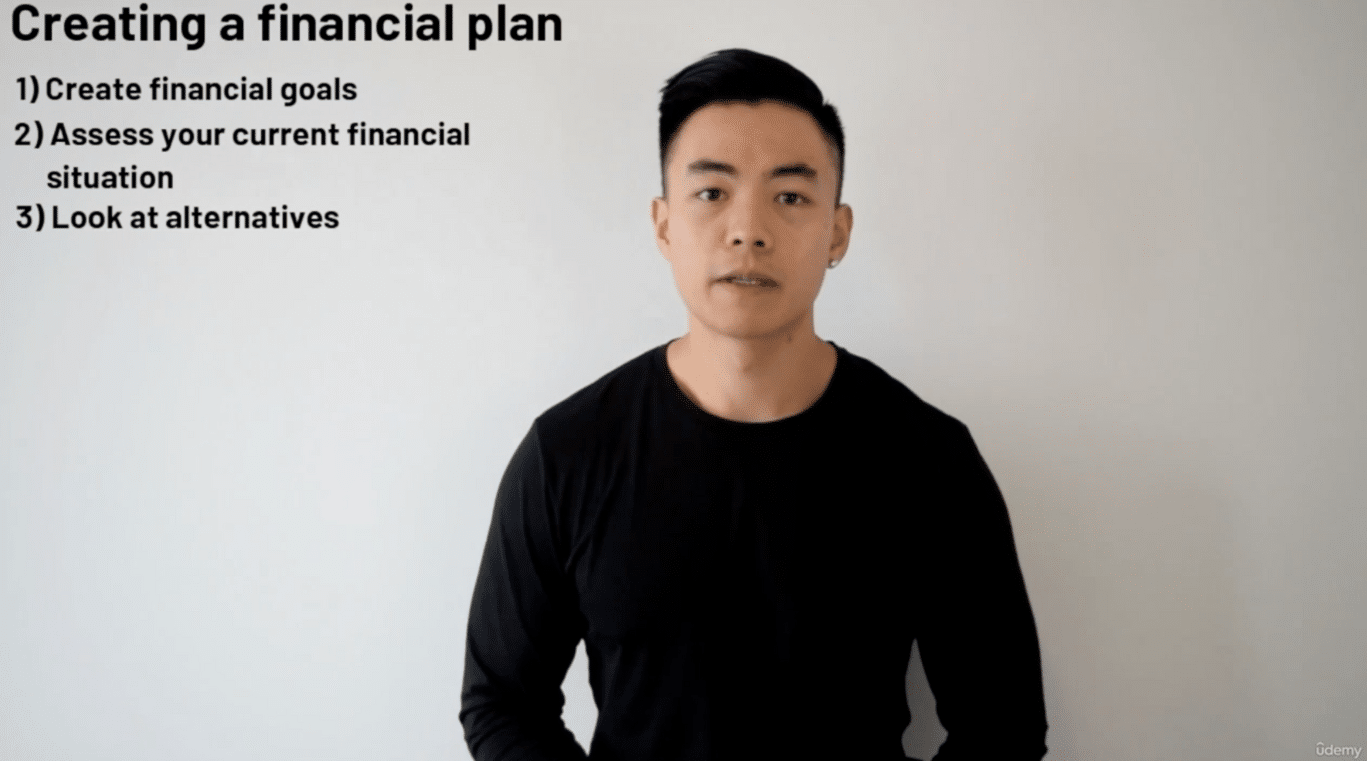 Cost: $69.99* (prices may fall as low as $13.99)
Like many of the free options on this list, Nelson Soh's Personal Finance for Canadians course is a general introduction into the world of personal finance. However, in addition to standard topics covered in free courses (such as financial planning, taxes, credit, investments, and retirement), Soh's course includes a couple of less common topics, such as insurance and estate planning. The videos are relatively short, making this an easily digestible personal finance primer.
Finance in Canada's Investing in Canada course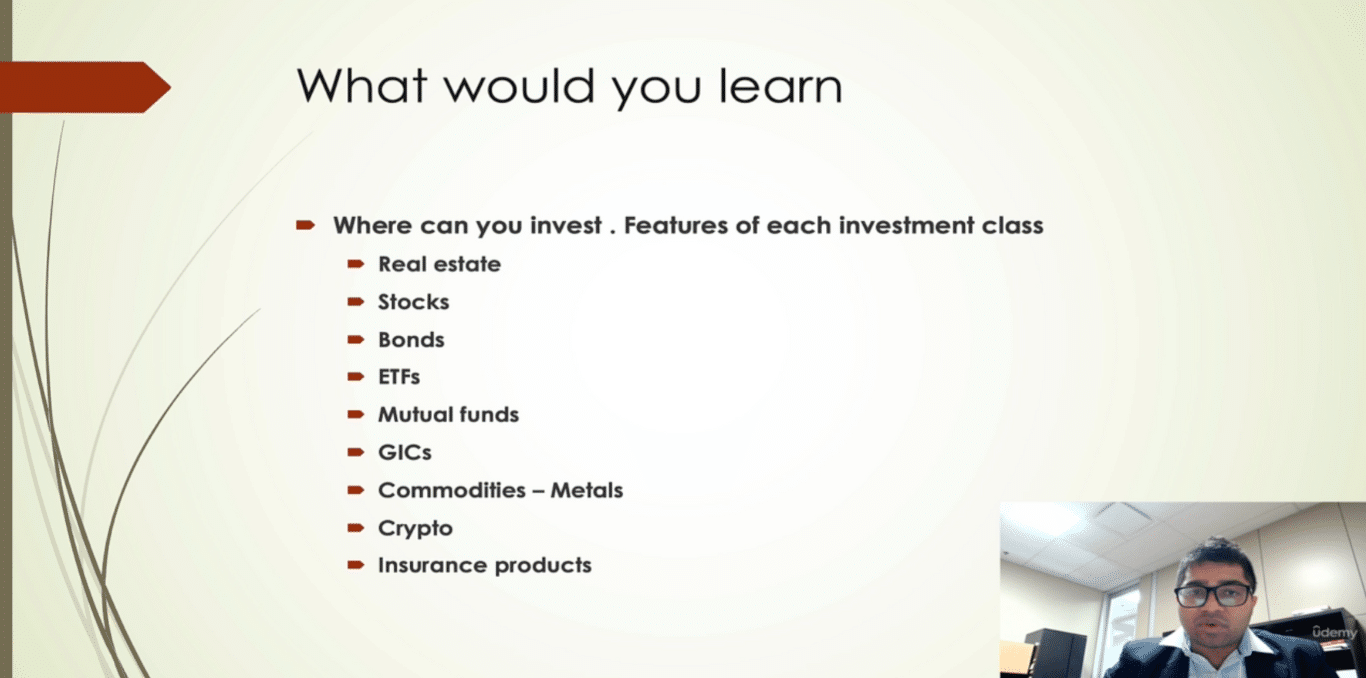 Cost: $119.99* (prices may fall as low as $13.99)
Investments can be incredibly tricky — especially with so many options to choose from. Fortunately, Finance in Canada's Investing in Canada course provides an extremely thorough overview of different investment methods and their benefits. The course covers different Canadian investment accounts (e.g. TFSA, FHSA), real estate investments, EFT investments, stock trading, and more. Plus, it includes bonus videos on debt repayment, credit score management, family planning, and home, auto, and life insurance. The course packs a lot into its 27 hour runtime and is a great resource for anyone who wants to learn more about investments.
Debi Peverill's Personal Income Tax in Canada course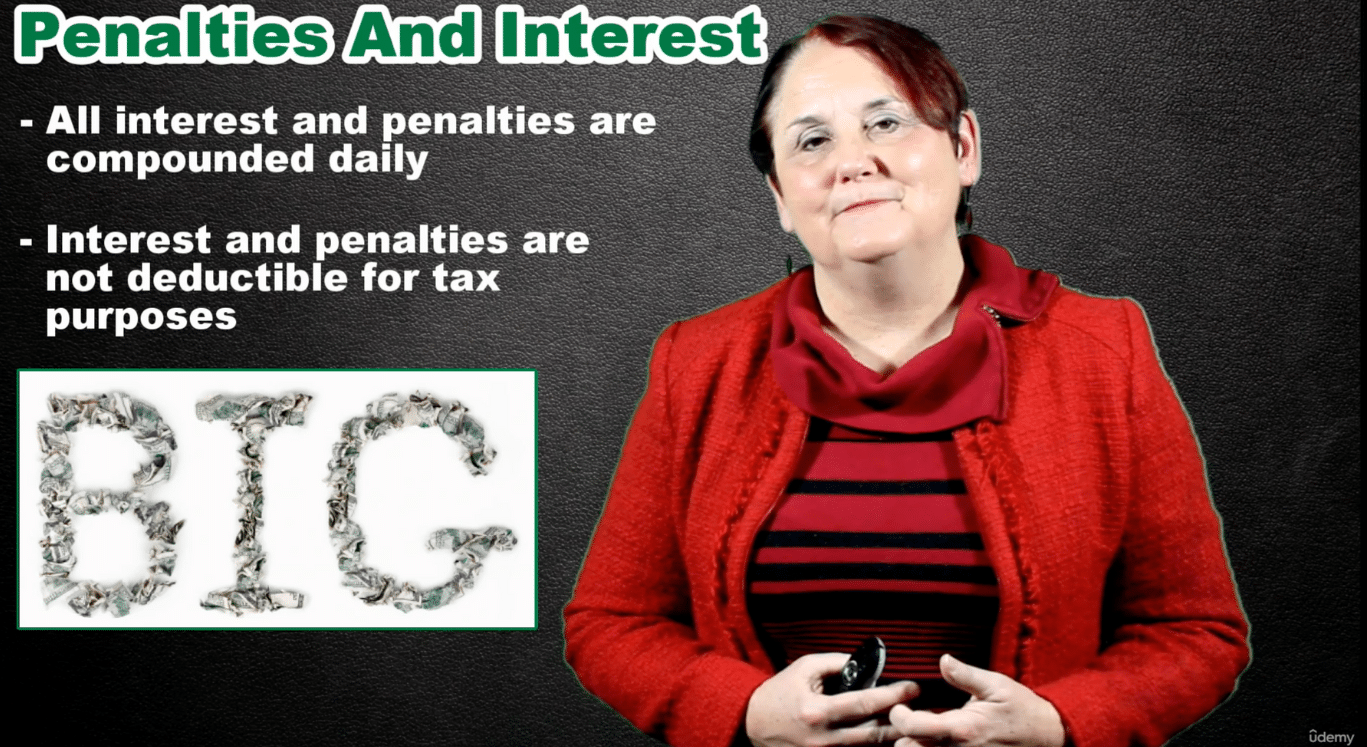 Cost: $27.99* (prices may fall as low as $13.99)
If you are looking for a thorough personal income tax course, Debi Peverill's Personal Income Tax in Canada class is a good option. The course walks through the basics of Canada's tax system, explains different types of taxable income, and provides an overview of common deductible expenses and credits (including medical and moving expenses). However, like the Government of Canada's tax course, Peverill's Personal Income Tax in Canada does not cover self-employment taxes.
Naomi Wilkins' Learn to Run a Canadian Business in 21 Days course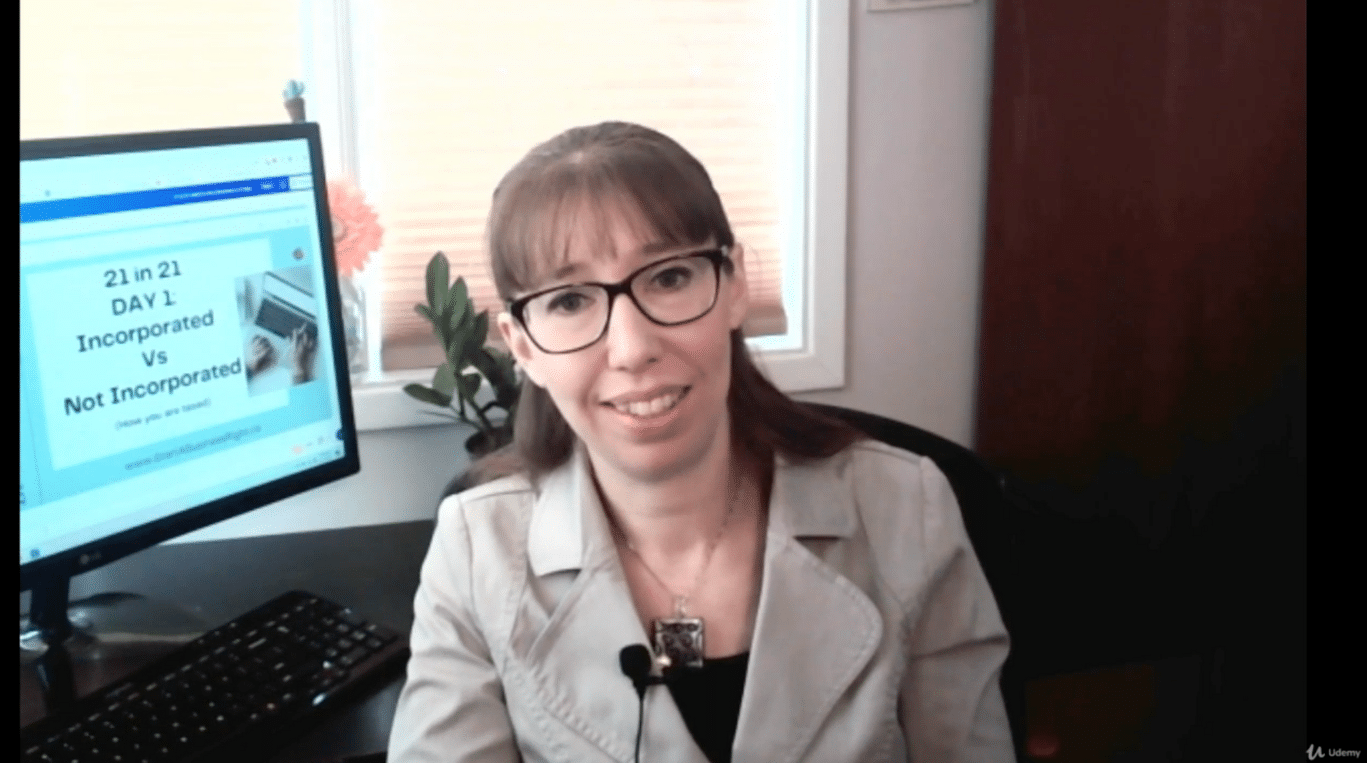 Cost: $89.99* (prices may fall as low as $17.99)
Running a business can be extremely daunting, especially when you are just starting out. Although Naomi Wilkins' Learn to Run a Canadian Business in 21 Days course cannot teach you industry-specific lessons, it provides a lot of practical business know-how. Topics include the benefits of registering different business structures in Canada, overviews of different taxes (e.g. GST/HST and income tax), registering your business, staying on top of goals and record keeping, claiming eligible expenses on taxes, networking, and more. The course is meant to be completed in 21 days, but since it is completely self-paced, you can take as much time as you would like to work through the modules.