Superpay.Me Review: Can Canadians Really Make Money?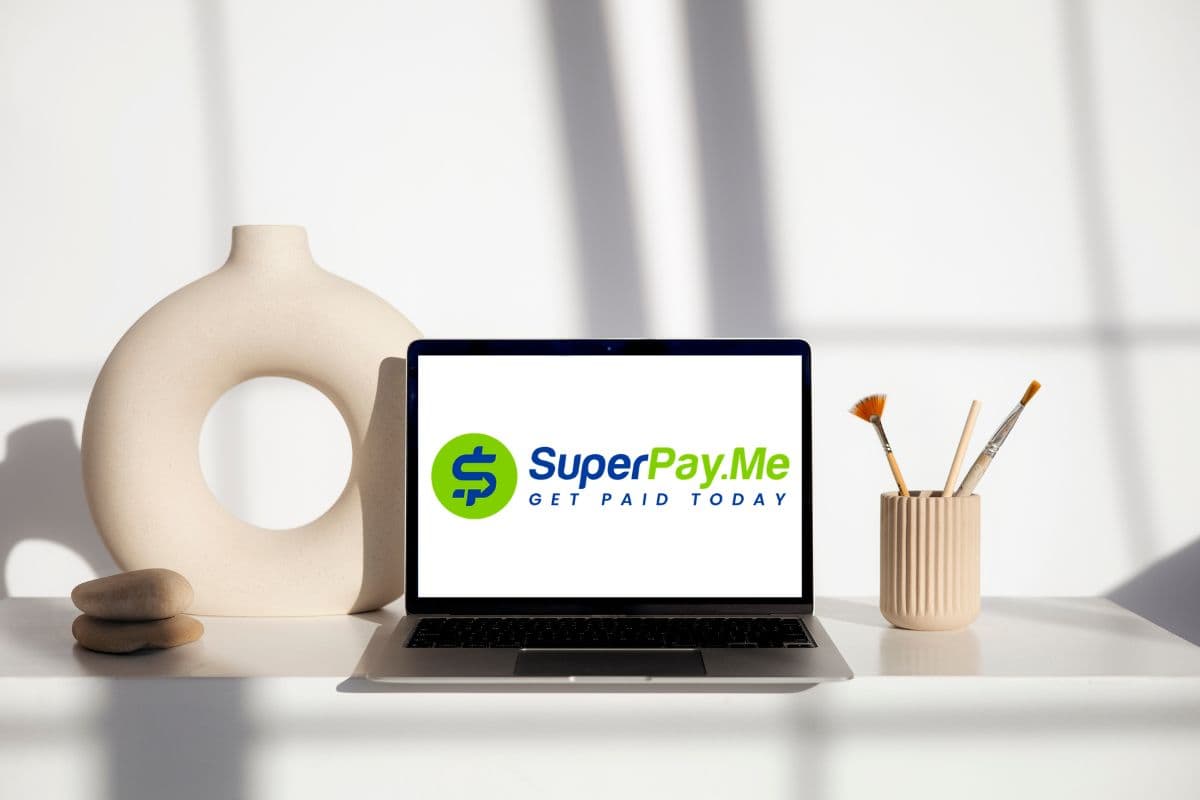 In a world where the internet is bursting with promises of supplemental income, it can be challenging to know what are legitimate opportunities and scams. One of the many side-hustles online is the option of doing surveys in exchange for payment. SuperpayMe, a paid survey and Get-Paid-To (GPT) site, has garnered attention as a platform that offers numerous ways to earn money online. But is it a legitimate and trustworthy platform, or is it another online scam? In this comprehensive SuperpayMe review, we'll delve into the details to help you decide if this platform is worth your time.
What is SuperpayMe, and What Does It Offer?
SuperpayMe has been in existence since 2012, giving it a history of reliable service. It works by rewarding users for participating in surveys, completing various tasks, and engaging with digital content. Companies utilize these platforms to collect consumer data and feedback, shaping market strategies and product development. SuperpayMe facilitates this process by compensating users for their time and valuable insights with cash. There are many ways to earn through SuperpayMe, with completing digital surveys being the primary but the first and foremost question to answer, is it legit?
Is SuperpayMe Legit?
Yes, it is. SuperpayMe, much like Ipsos iSay, MyPoints, and other similar platforms, has earned a reputation as a legitimate way to earn money or rewards online. The platform's user experience and potential for financial gain have garnered positive reviews and feedback from users. The company has garnered a 4.4 on Trustpilot and has received positive reviews. Their payments are also legitimate, with having successfully withdrawn cash payments myself. However, it is important to note that SuperpayMe as a side hustle or supplementary income source depends on individual preferences, goals, and expectations and should not be considered as a full time work or suitable as a livable income.
SuperpayMe Surveys
As mentioned, one of the primary ways to earn on SuperpayMe is by participating in paid online surveys. SuperpayMe sources surveys from various providers, giving you access to a wide range of survey opportunities. While this abundance of options is fantastic, it can be a bit overwhelming initially, navigating through the myriad of surveys. The recent site design update has, however, made the platform much more user-friendly.
Although your information is collected during surveys, SuperpayMe assures its users that all information is protected and secure. Like most survey sites, they are interested in gathering larger consumer data, so no company is specifically singling out your information but you must still fit within the required demographic for a survey. This system means that SuperpayMe, like other sites, will provide surveys that are relevant to you as companies are looking for a targeted demographic. The one issue however is that there will be some instances where you may not qualify for surveys.
Qualifying for surveys may require some patience, particularly depending on your location. English-speaking countries tend to have more opportunities, but users from around the world can still find surveys to complete. These surveys often offer competitive rewards, ranging from $0.50 to $2 per survey. Additionally, SuperpayMe frequently runs promotions with survey providers, offering increased rewards, making it worthwhile to keep an eye on these opportunities.
Other Paid Offers
In addition to surveys, SuperpayMe provides the chance to earn through paid offers. These offers can vary widely, from signing up for websites and watching videos to clicking ads and downloading apps. Some of these offers can provide substantial rewards, and SuperpayMe stands out for its extensive list of offer walls. Remember to review the conditions for each offer before completing it, as requirements may differ. SuperpayMe regularly introduces new offer walls, expanding the earning possibilities for its users.
Cash Contest
SuperpayMe hosts a quarterly cash contest with a total prize pool of $1,000. Participation is straightforward: you need to complete surveys or offers to accumulate earnings. The top 20 earners during the contest period receive cash prizes. The first-place winner gets $350, followed by $250 for second place, $100 for third place, and decreasing amounts down to the twentieth place, which receives $10.
To participate, all you need to do is stay active on the platform and continue to complete surveys. Your earnings will automatically enter you into the contest. This contest offers substantial prizes compared to similar contests on other platforms, providing an attractive incentive to active users.
Social Media Contests
SuperpayMe occasionally hosts smaller contests on its social media platforms. These contests are generally easy to participate in and offer opportunities to win cash prizes. Keep an eye on SuperpayMe's social media accounts and within the member area for announcements of these contests.
Watch Videos
SuperpayMe used to have a dedicated section for watching videos to earn rewards. However, this feature is less prominent now. You can still find video opportunities within the offerwall section, although they are not as abundant as they used to be. Video earnings on GPT sites, including SuperpayMe, tend to be relatively low.
Invite Friends
SuperpayMe has a referral program that allows you to earn extra income by inviting friends to join the platform. When your referrals earn, you will receive 25% of their earnings. Your friends' earnings remain unaffected, and SuperpayMe compensates you for introducing new members to the site.
SuperpayMe Promo Codes
Periodically, SuperpayMe offers promotional codes through its social media channels. By entering these codes on the platform, you receive free cash bonuses, usually around $0.20. While the bonuses are not substantial, the process is quick and easy, making it a nice addition to your earnings if you are a SuperpayMe member.
How Does SuperpayMe Pay?
SuperpayMe primarily rewards users in dollars, allowing for easy tracking of your earnings. All earnings are tracked in your profile which are also shown in the top bar when you are logged in. SuperpayMe offers various payment options, including PayPal, Skrill, Bitcoin, Wise, and Amazon gift cards. The platform boasts a low minimum payout threshold, allowing you to request a payout as soon as you've earned as little as $1. The low threshold makes it possible to access your earnings quickly. You can also choose gift card options depending on availability in your country. To withdraw simply click on "Withdraw" in the top bar and follow the prompts.
The payment process on SuperpayMe is impressively fast. The platform has implemented an 8-hour payment promise, ensuring that you receive your earnings within a maximum of eight hours after requesting a payout. In practice, most users receive their earnings within a few hours. For PayPal withdrawals, you can opt for an instant transfer, guaranteeing immediate access to your money.
To minimize the risk of fraud, SuperpayMe may require you to verify your address or phone number, particularly when receiving your first payout. The verification process depends on your location and may include tasks like receiving an automated phone call. While the first payment may have a verification period of 30+ days, subsequent payments are processed more swiftly.
How Much Money Can You Make on SuperpayMe?
The earning potential on SuperpayMe is substantial, with a variety of opportunities. However, the amount you can earn depends on your level of participation and dedication. Average earnings per single survey are typically between $1 – $1.50. Members can earn up to $50 per day taking surveys for cash. Some online surveys can pay as much as $10. You'll find estimates for reward amounts and time requirements before starting a survey, enabling you to select those that best align with your preferences.
Although SuperpayMe offers lucrative opportunities, it can be initially frustrating to qualify for surveys. The qualification process varies by location and your profile. It may take some patience to identify surveys that suit your qualifications. Nevertheless, this is a common challenge with paid survey platforms, and perseverance usually pays off. Similarly, the site offers promotions for their best survey providers, meaning you can get paid more for completing one of the promoted surveys.
As with any survey site, it's essential to maintain realistic expectations. SuperpayMe can provide an attractive source of additional income, particularly for those who actively participate and potentially qualify for the top 20 positions in the quarterly contest. However, it's not a ticket to becoming rich, and it's best utilized as a supplementary income source.
Registration and Getting Started with SuperpayMe
The sign-up process was very straightforward and easy to do.You can join by clicking here, which will take you to the SuperpayMe registration page. The process only takes a few minutes, and you'll receive a $0.20 joining bonus, bringing you closer to your first payout. After joining, you can start earning right away.
It is important to set your profile information as soon as possible so that the site refers you to relevant surveys, and minimizes the chances of completing a survey that is disqualified for ineligibility.
Ease of Use: Mobile App
SuperpayMe has recently introduced a mobile app, making it easier for users to earn on the go. The app is available for both iOS and Android devices. This enhancement allows users to complete tasks and surveys with ease, and it's a valuable addition for those who prefer mobile earnings. While certain tasks are better suited for computer usage, the app offers flexibility to users who might want to earn on the go such as during transit, while waiting in lines, or any other times throughout the day that they might only be able to dedicate a short amount of time.
Final Verdict
In conclusion, SuperpayMe is a legitimate platform offering a variety of earning opportunities, a low payout threshold, and fast payment processing. It can serve as a valuable source of extra income; however, it's essential to maintain realistic expectations. While SuperpayMe offers substantial earning potential, it's not a get-rich-quick scheme but rather a convenient way to supplement your income.
FAQs About SuperpayMe
How to Join SuperpayMe?
Signing up for SuperpayMe is quick, easy, and free. Sign Up now by clicking the link and start earning. 

Is SuperpayMe Legit?
Yes, it is indeed a legitimate platform – numerous users have received payments from it and it has a 4.4 on Trustpilot. 

Can You Use it on Mobile Devices?
Yes, SuperpayMe is available on android and IOS (iPhones) devices for easy use. 

How Much Can I Earn? 
Surveys and other promotions vary, so it is difficult to exactly pinpoint an exact dollar per hour ratio. Surveys vary from 0.50 to 1.50 on average and can be anywhere from 1-10 minutes. Higher paying surveys are either longer or promoted so keep an eye out for those and consider the other options like referrals and the cash contest. 

How Do I Get More Help?
SuperpayMe has a reliable customer support system as well as a detailed help page, found here.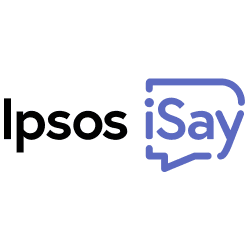 Ipsos iSay
Discover the difference you will make. Ipsos iSay offers exciting and exclusive offers for Canadians who join and participate in surveys. Earn rewards with Ipsos iSay! JOIN NOW!