How does auto insurance work in Nova Scotia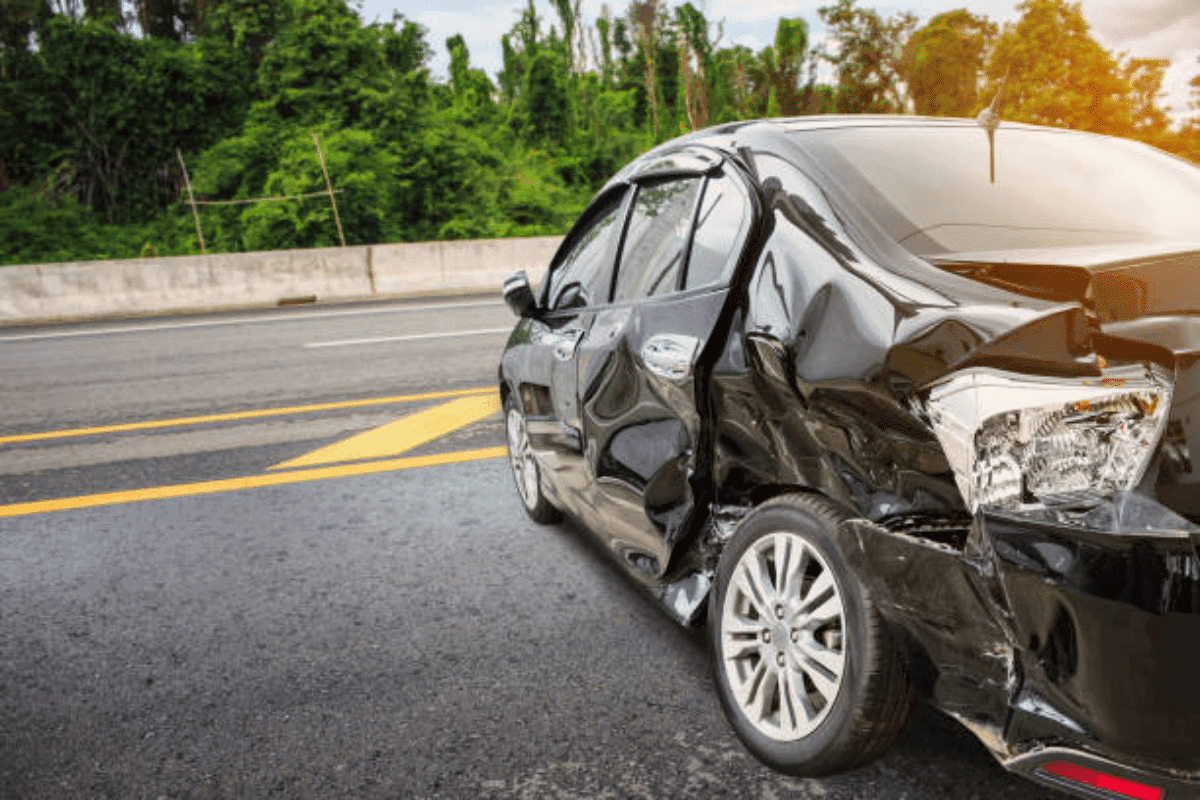 Auto insurance is a necessary part of driving in Nova Scotia, just like in the rest of Canada. It is designed to protect you, your passengers, and other drivers on the road in case of an accident or other unforeseen event. In this article, we will take a look at how auto insurance works in Nova Scotia, including the mandatory coverage requirements and optional coverage types, the insurance claims process, and how to save on your insurance premium.
Mandatory auto insurance coverage in Nova Scotia
First things first: in Nova Scotia, it's mandatory for drivers to have a minimum amount of third-party liability insurance coverage. Third-party liability insurance protects you financially in case you cause an accident that injures someone else or damages their property. The minimum amount of coverage required by law is $500,000, but many drivers choose to purchase more coverage for added protection. Most Nova Scotians carry at least $1,000,000.
In addition to liability coverage, there are two other types of mandatory insurance coverage that all Nova Scotia drivers must have. The first is accident benefits coverage, which provides coverage for medical expenses, rehabilitation costs, and other related expenses if you or your passengers are injured in an accident. The second is uninsured automobile coverage, which protects you in case you are involved in an accident with an uninsured driver.
Optional auto insurance coverage in Nova Scotia
Now, let's talk about optional coverage types. One popular option is collision coverage, which provides coverage for damages to your vehicle in case of a collision. Another popular option is comprehensive coverage, which provides coverage for damages to your vehicle caused by non-collision events, such as theft, vandalism, or weather-related damage.
There are also a number of endorsement coverages available in Nova Scotia, which allow you to add additional coverage to your policy for specific circumstances. For example, you may choose to add coverage for a rental vehicle if you frequently rent cars or add coverage for custom parts or equipment that you have installed on your vehicle.
How does auto insurance work in Nova Scotia
When you purchase auto insurance in Nova Scotia, your insurance premium (the amount you pay for your coverage) will be based on a number of factors, including your driving record, the type of vehicle you drive, and your age and gender. Your insurance provider will take these factors into account when calculating your premium, and you may be eligible for discounts or other savings if you meet certain criteria. When buying insurance, you will also choose a deductible, which is the amount you'll have to pay out of pocket in the event of a claim. By choosing a higher deductible, you can reduce your premium. But keep in mind that you'll have to pay more when you make a claim.
It's also important to understand the specific terms and conditions of your coverage. Your policy will outline what is covered and what is excluded, as well as any limitations on your coverage. Make sure you read your policy carefully and ask your insurance provider any questions you may have.
If you are involved in an accident or other incident while driving, it's important to contact your insurance provider as soon as possible. They'll be able to guide you through the claims process and provide assistance with any necessary paperwork or documentation. Be sure to provide your insurance provider with as much information as possible about the incident. Claims can be filed over the phone, and some insurance companies even give you the option to file a claim online.
How auto insurance in Nova Scotia compares to other provinces
In Canada, auto insurance rates, rules, and regulations differ from province to province. In some provinces, such as Saskatchewan, Manitoba, and British Columbia, auto insurance coverage is run by the province. In most other provinces, including Nova Scotia, drivers rely on private insurance companies. Generally, private coverage drives lower prices due to competition between multiple companies.
Nova Scotia has one of the lowest average annual insurance premiums in the country, at $891 a year, or $74.25 a month. Comparatively, the average in Ontario is $1,528 a year, and British Columbia's average, the highest in the country, is $1,832 a year. However, insurance premiums in Nova Scotia were not always so low. In 2003, the Nova Scotian government introduced car insurance reforms that lowered rates by as much as 27%. Those reforms have continued to keep Nova Scotia's insurance rates on the lower end of the national spectrum to this day.
Since 2003, Nova Scotians have benefited from an increasing amount of private insurance companies to choose from. The 2003 reforms also changed the way insurance premiums are calculated in Nova Scotia. Unlike other provinces, driving history is one of the most significant factors to affect your insurance premium. Nova Scotia rewards safe drivers with lower premiums, leading to fewer accident claims as a whole compared to many other provinces.
How to find the cheapest insurance in Nova Scotia
Your insurance premium will be based on a number of factors, some of which are out of your control, like your license level, age, and gender. But you can find a cheaper rate by shopping around and comparing car insurance providers. You can also check out the websites of different insurance companies or talk directly with an insurance agent. Many companies offer discounts for different types of drivers, for example, multi-vehicle discounts, student discounts, and claims-free driver discounts. Companies also reward customers for their loyalty, offering renewal discounts and discounts when you bundle home and auto insurance. So sticking with one insurance provider can give you a lot of savings in the long run. Additionally, insurance companies will often partner with universities and employers to offer a discount to alumni or employees.
There are even simple steps you can take to decrease your car's risk of vandalism or collision, which should result in a lower premium – for example, installing a car alarm to improve your car's safety or parking off the street to reduce the chances of damage from weather or other drivers. Winter tires are another factor that can lower your premium, so be sure to have them!
Insurance companies vs insurance brokers
In Nova Scotia, you have the option to buy insurance directly from the provider (aka the insurance company) or through an insurance broker. An insurance broker can help you compare quotes from multiple insurance companies, which can result in finding a lower rate. However, brokers can be limited in the companies they work with. There are pros and cons to each route, which is why it's also important to do your own research.
Understanding auto insurance in Nova Scotia
So, why is auto insurance important in Nova Scotia? Well, for one thing, it's required by law. But more importantly, it provides you with financial protection in case of an accident or other unforeseen event. By choosing the right coverage for your needs and understanding how it works, you can drive with confidence knowing that you're protected on the road.
FAQs about auto insurance in Nova Scotia
How much is car insurance in Nova Scotia? 
In Nova Scotia, the average annual premium is $981. However, car insurance premiums in Nova Scotia vary from person to person due to a host of factors, including your driving history, the make of your car, and your driving habits. Those with a clean driving record and a claims-free insurance history can receive significant discounts on car insurance. 
How to register a car in Nova Scotia? 
You will need a Certificate of Registration from the Registry of Motor Vehicles to verify the ownership of your car. When buying a used car, the owner will sign their Certificate of Registration over to you. As the new owner, you will still need to register your ownership with the province. To do this, you fill out an application from the Registry of Motor Vehicles and return it to an RMV office or by mail. 
How long are car seats good for in Nova Scotia? 
Most car seats should include an expiration date or "useful life date" that is set by the manufacturer. Look for the date on the label of the seat and/or in the instructions manual. If you are unsure if a car seat is still good, you can contact the manufacturer or consult Transport Canada's website for a list of car seat recalls. 
How much does it cost to register a car in Nova Scotia?
The current cost of a registration certificate in Nova Scotia (as of May 2023) is $13.20. A Registration Certificate is sometimes confused with a Vehicle Permit. In addition to the Registration Certificate fee, you will also have to buy a Vehicle Permit, which gets you a set of licence plates. The price of a Vehicle Permit is calculated according to the weight of your vehicle, starting at $143.30 for vehicles under 1000 kilograms.