Square One Insurance Review 2022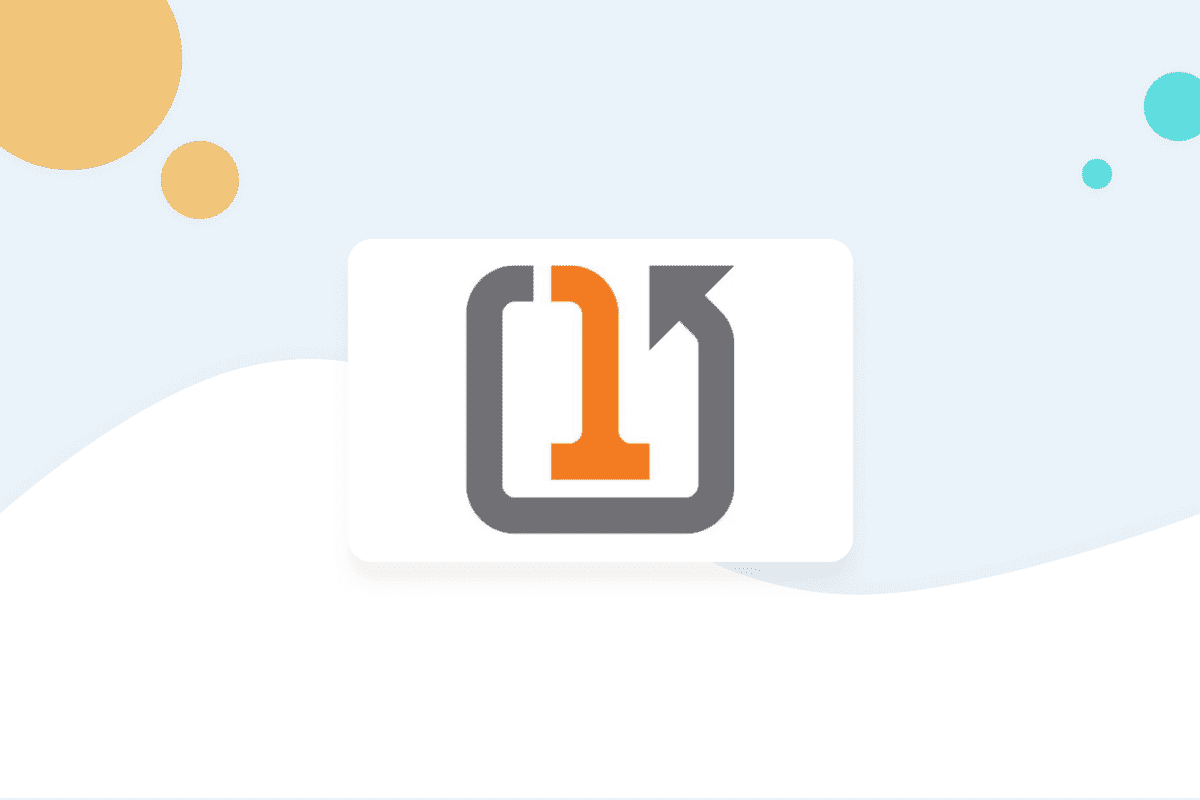 Square One insurance is a relatively new Canadian digital-first insurance broker, having opened its doors in 2011. The business operates from the Square One head office in Vancouver, one of only four offices in the country. Square One Insurance is bringing the industry into the 21st century with its digital sales and service support design. This modern take on insurance means that customers can get a quote and be approved for insurance, all from the comfort of their own homes.
The concept for Square One Insurance's online platform was dreamt up by insurance professionals who were tired of working with an outdated home insurance system and wanted to do more to create an insurance product that would meet customers' needs.
Is Square One an insurance company or an insurance agency?
At first glance, you may not realize there is a difference between an insurance company and an insurance agency. Both businesses offer insurance, but they do so in different ways.
First, insurance agencies, also known as insurance brokers, represent insurance companies by selling their products. Second, an insurance broker sells you an insurance policy but it's the insurance company (also known as the underwriter) that determines your eligibility. It is also the insurance company that pays you in case of a claim. Insurance agencies receive a commission from the insurance company for taking care of the sale.
Who underwrites Square One insurance policies?
Square One represents The Mutual Fire Insurance Company of British Columbia (MFI). MFI underwrites Square One's insurance policies, and Square One sells the insurance policies.
Underwriters go through your application to decide how much of a risk you pose to the insurance company. They decide what your coverage terms will look like if you are approved. Your Square One insurance coverage application is sent to an MFI underwriter to fine-tune the details of your coverage.
Since Square One's insurance policies focus on home insurance. The underwriter will consider your home's age, condition, and location when formulating your policy premium. Your history of prior insurance claims and the coverage or deductible you want also factor into the cost of your insurance. Underwriters typically use digital software tools to calculate your risk to the insurance company.
Speaking with an insurance representative
Buying insurance from an online provider doesn't have to mean sacrificing good service. Square One insurance agents are easy to contact. Plus the are readily available to help with any questions you may have during the Square One insurance coverage process.
You can contact Square One by phone, email, fax, or mail. Square One even advertises a promise to respond to all emails by the next business day. To get a quote, buy a Square One insurance policy, or submit a claim, you need to phone Square One directly or go to the Square One website.
Square One insurance availability
Despite its online presence enabling you to apply for insurance from anywhere, Square One insurance coverage is not offered in all provinces. You can only get an insurance in British Columbia, Alberta, Saskatchewan, Manitoba, Ontario, and Quebec. Square One is licensed and regulated by the official insurance regulators in each province.
Different types of insurance
Square One insurance is relatively limited in its coverage options. The agency only offers insurance policies aimed at homeowners and renters. That said, Square One offers both homeowners insurance and renters insurance. Square One insurance coverage is available for those living in detached houses, condos, duplexes, or those with a rental property. Specialized Square One insurance offerings range from Airbnb home insurance to heritage home insurance to water damage insurance. Comparing your home insurance options ensures you choose an insurance provider with the best coverage at a price that works for your budget.
Insurance coverage
Your Square One insurance rate will differ depending on the type of home you live in and the extent of coverage you are looking for. Square One insurance plans are highly customizable, so you can opt-out of any coverage that isn't right for you.
All Square One insurance plans come with water, fire, and hail damage and cover major losses, including break-ins or burst pipes. Electronics are often included under a separate category in insurance policies, but Square One includes electronics like laptops and phones under your personal property coverage.
The electronics coverage is a big deal because people often have to pay more for electronics on top of regular belongings coverage. It is also easy to choose just the right amount of coverage for any special property, like jewellery or art, that you own. Instead of having blanket coverage, Square One allows you to choose the exact value of your property, so you aren't paying more for coverage you don't need.
What makes Square One insurance special?
Aside from its low rates, Square One's convenient online business model and customer satisfaction scores make the company stand out. Many Canadians enjoy the convenience of buying insurance online without the need to speak with a representative.
Furthermore, Square One even has an A+ rating from the Better Business Bureau. It also has a rating of 4.7 out of 5 on internal customer satisfaction reviews.
Insurance is only helpful if you know your claim will be approved. Square One has a high rate of payout on claims, with over 90% of claims receiving a positive outcome. You also have the option to pay your Square One insurance fees annually or monthly with no fixed-term contract.
How to apply for Square One insurance
Square One promises a quick and easy process for getting a quote and buying an insurance policy. Getting a quote should only take 5 minutes.
You will need to provide basic information, such as your home's age, location, and condition. To start the process, click the orange "get a quote" box on the Square One website.
From there, you will input your address. You can then specify whether you own your home, rent it, or live in a housing co-op.
You will confirm the type of house you are looking to insure. It can be a townhouse, detached house, mobile home, duplex, or apartment. You have to and answer other questions like the year you moved into your home, how many mortgages have been taken out on your home, and who will be living in the home.
[Offer productType="Mortgage" api_id="61b37e15dc2c4f7766a6cfff" id="143095″]
Some other mandatory questions include the construction type of your house (wood frame, concrete, steel, etc.), the type of roof on your home, square footage, and more. Be sure to have that information handy, so you can pass in the most accurate application possible.
What if you own your home and run a business from your property? You will need to disclose the details of your business. Square One also asks for information on any dogs you own, including your dog's breed.
After answering all the questions to get your Square One insurance quote, you need to make a profile to retrieve your quote. If you are happy with your quoted coverage and premiums, you can purchase the policy online without speaking to a representative.
For those who have questions about their quote, there are Square One insurance agents available to answer your questions over the phone.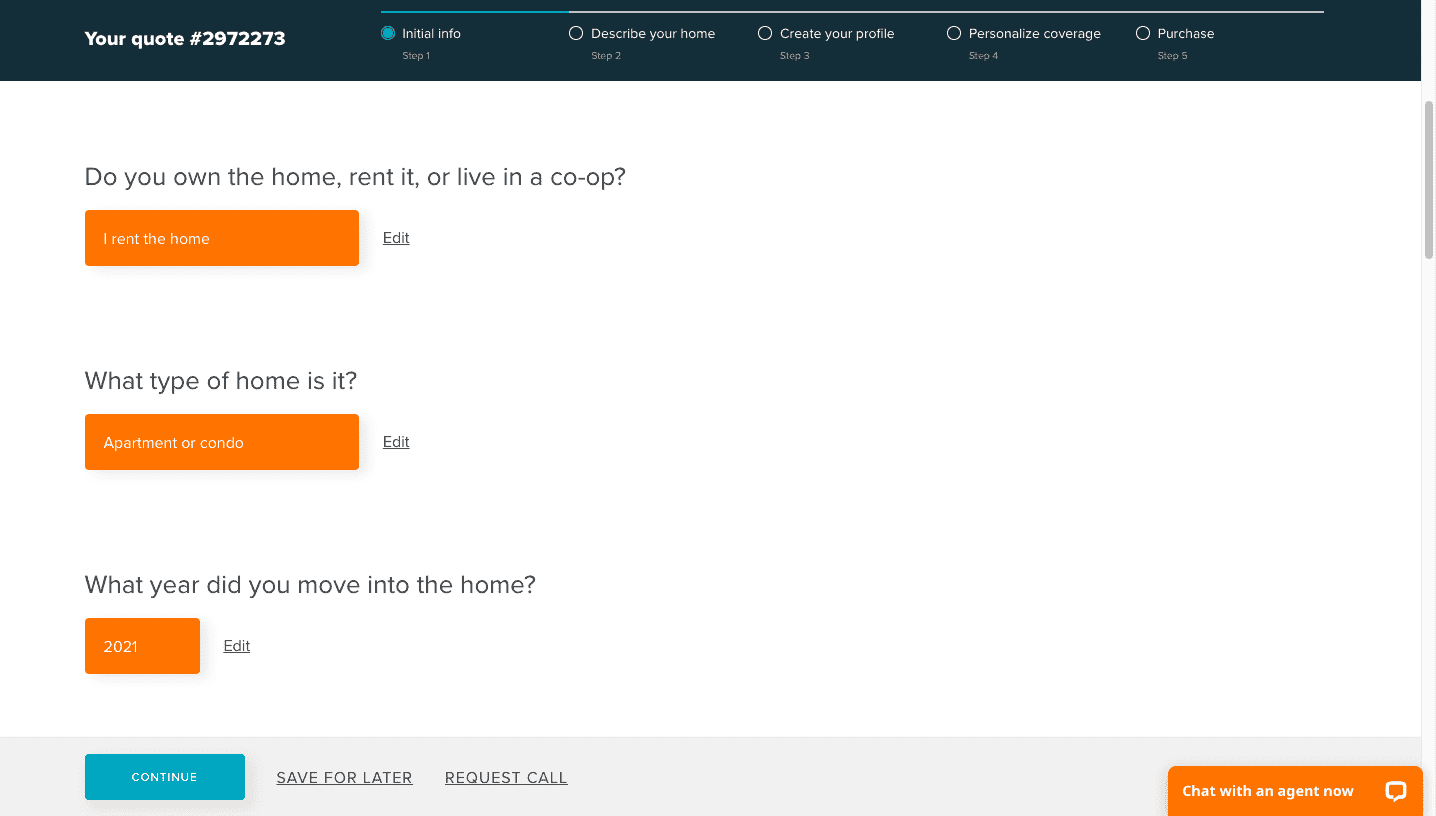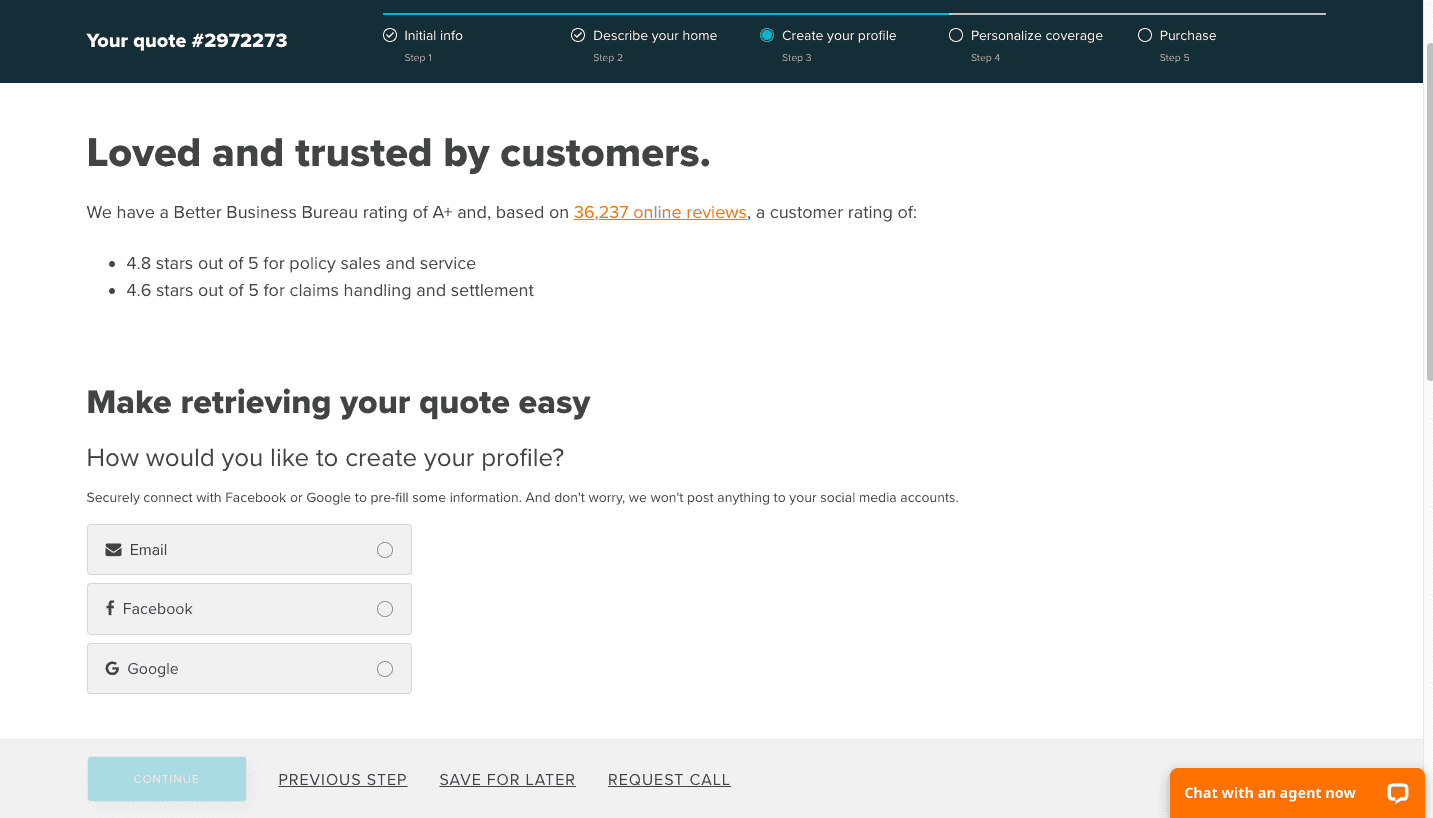 Insurance rates
Square One insurance policy rates are some of the lowest in Canada. Tenant insurance starts at $12 per month. Condo owners can expect policies to start at $40 per month. Homeowners may pay as low as $75 per month.
However, your rates will fluctuate depending on the coverage you require and the kind of deductible you choose. Deductibles are what you are required to pay before your insurance company pays you in the event of a claim. Low deductibles mean that you pay a higher monthly payment. However, a high deductible can save you money monthly but could be a financial blow in the event of an emergency.
[Offer productType="OtherProduct" api_id="64df73eb646f0366d002a012″ id="219520″]
Frequently asked questions about Square One insurance
Is Square One insurance good?
With an A+ rating from the Better Business Bureau and strong customer satisfaction rates, many would agree that Square One insurance is good. With some of the lowest insurance rates in Canada, a high likelihood of paying out on claims, and customizable coverage, Square One insurance plans are a good option for many Canadians. Comparing Square One to other insurance companies can help you decide if Square One insurance is right for you.
Is Square One insurance legit?
Square One insurance coverage is legit. The prices may seem too good to be true, but Square One can offer lower insurance premiums thanks to its online business model, which results in lower overhead costs. Square One opened for business in 2011, so it is still a relatively new business. If buying insurance from a newer business makes you nervous, rest assured Square One's insurance underwriter, The Mutual Fire Insurance Company of British Columbia, has a strong positive reputation in the insurance sector.
How to cancel a Square One insurance policy?
To cancel your Square One insurance policy, you must sign in to your account and request a cancellation. Square One wants to retain as many customers as possible, so it may offer you special discounts depending on your situation. If you find a cheaper plan, Square One may be able to match those rates in order to keep your business. If you still want to cancel, Square One will refund you any prepayments depending on the date of cancellation. In the case of a move, you do not need to cancel your policy. You can simply transfer your policy to your new home while protecting your items in transit.
Who owns Square One insurance?
Square One is a standalone insurance brokerage co-founded in 2011 by Daniel Mirkovic. Although not owned by a larger entity, Square One is an authorized agent of The Mutual Fire Insurance Company of British Columbia (MFI). MFI underwrites all Square One's policies, and Square One receives a commission for selling an MFI policy.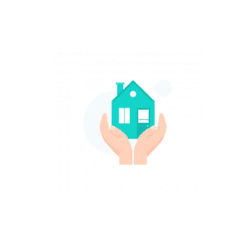 Get multiple home insurance quotes in minutes