The Ultimate Guide to Student Car Insurance in Canada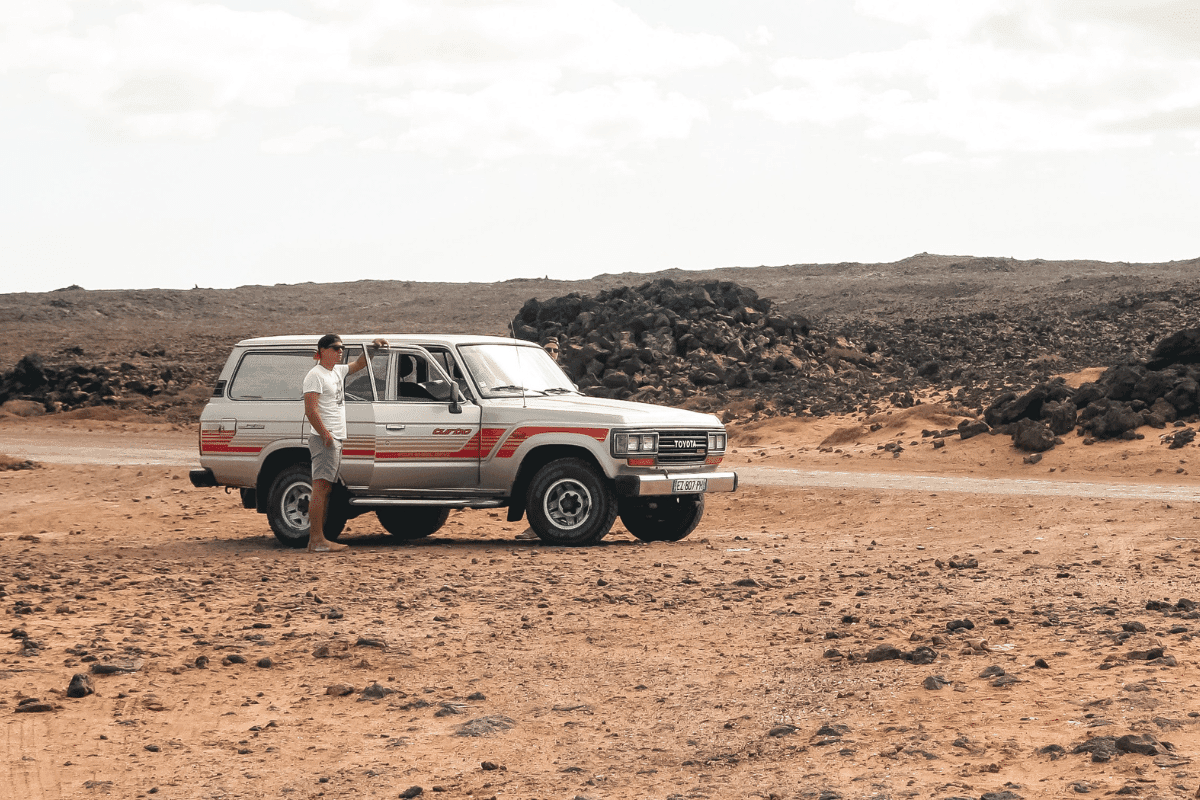 Student life can be incredibly expensive. From courses to textbooks and life expenses, fees constantly seem to pile up. Plus, student budgets tend to become even tighter when a car enters the picture. Since students generally do not have an extensive driving record, most insurance premiums are far from affordable.
Fortunately, many car insurance providers offer discounts for post-secondary students and alumni. These can help alleviate a significant amount of financial strain.
That being said, it is important to shop around when requesting an insurance quote. There are a wide variety of discounts that students may qualify for (even if the deals are not explicitly tailored towards students). As a result, the cheapest option may not always be the insurance plan that comes with a student discount. By comparing car insurance rates and available discounts, you can be sure that you are getting a good deal.
Student car insurance discounts
When looking for student car insurance, there are a few important things to keep in mind. First, not every insurance provider will offer discounts to students. Student discounts also generally come with restrictions — for example, you may have to live in a particular province or fall in a specific age range to qualify. Additionally, there are a few different types of student discounts that insurance providers may offer.
Discounted car insurance simply for being a student
Some car insurance providers will offer a small discount to all eligible full-time post-secondary students. Generally, you will need to be under a certain age to qualify. For example, Desjardins offers a student discount to post-secondary students under 25 years old. This type of student discount is a relatively straightforward (and stress-free) way to save money on your car insurance bill.
Unfortunately though, this type of student car insurance discount has one big drawback: generally, the discount is only available for primary drivers. This will not pose a problem if you are indeed your car's primary driver or otherwise cannot be listed as a secondary driver on your parents' insurance. Still, keep in mind that new drivers pay significantly more in insurance premiums. In almost all cases, it would still be cheaper to list yourself as a secondary driver on your family's insurance than it would be to take out a new policy with a student discount. As such, it is important to consider whether or not this type of discount is truly a good fit for your situation.
Discounted car insurance for high grade point average (GPA) students
Honour roll students, your hard work might pay off sooner than you expected. Some car insurance providers, such as AllState, offer discounts to students with a high GPA. Exact requirements will vary by insurance provider, but this option is worth looking into if your grades translate to at least a 2.7/4.0 GPA (or a B- average). 
That being said, high GPA discounts have their drawbacks, too. For example, much like standard student car insurance discounts, high GPA discounts are usually only available to primary drivers.
Depending on the student in question, a high GPA discount may also pose unnecessary stress. If your grades are close to your policy's minimum requirements, you will ultimately face extra pressure to earn high marks. Some people thrive under pressure, but many do not. This is not to say that high GPA discounts should be avoided — they can truly be a great way to save money on your car insurance. Ultimately though, it is a good idea to consider how easily you can meet a policy's minimum grade requirements before signing any papers.
Away at school insurance discounts as a secondary driver
For students who will be far enough from home that they cannot use their family's car on a regular basis, an away at school insurance discount can provide affordable coverage. This type of discount allows a student to remain registered on their family's car as a secondary driver. However, the car must stay with the primary driver. The student does not have to open up their own policy as a primary driver, but they also cannot take the vehicle to school for the majority of the year. Doing so is fraud and will technically mean that the policy does not have to pay out any claims.
Before signing up for an away at school insurance policy, be sure to check how far the student's address is from the primary driver's home. Depending on the insurance provider, you may have to live up to 100 km away to qualify for a discount.
Alternative car insurance discounts for students
Some students may not qualify for car insurance discounts created specifically with students in mind. However, there are still a couple of ways that they can lower their insurance premiums.
Register as a regular secondary driver
If you will be living at home and do not have your own car, the best way to save money on automobile insurance is to register as a secondary driver under your family's car. Secondary drivers receive deeply discounted rates since insurance companies realize that they will not be operating their car as frequently as the primary driver will. Plus, students who register as secondary drivers can enjoy their cheap insurance premiums long after graduation.
Bundled insurance policies
If you (or a household member) have already purchased an insurance policy for your home or another car, you may be able to save money by purchasing your car insurance from the same provider. Depending on your provider, you may be able to save around 10-15% by bundling your insurance policies. However, this may not be an option for everyone: if you live alone and rent, you may not have a second policy to bundle.
It is always important to compare rates before committing to a car insurance policy, but perhaps even more so before bundling different policies. In many cases, bundling will genuinely allow you to save money. However, you should never assume that a bundled policy will automatically be cheaper than the alternatives. Instead, do your research to ensure that you are getting the best rates possible.
Accredited driver's education discounts
Completing an accredited driver's education program is a great way to lower your car insurance premiums. Unfortunately, you will have to pay for the course upfront (fees vary by driving school). However, depending on your province of residence, you may be guaranteed a discounted insurance rate. Residents of Alberta, New Brunswick, Newfoundland and Labrador, Nova Scotia, Ontario, and Prince Edward Island are currently eligible for an automatic discount.
Alumni car insurance discounts
Between finals and finances, most students have enough to worry about without adding post-graduation insurance premiums into the mix. Still, deals are always worth mentioning ahead of time. When it comes to car insurance discounts, university alumni are generally eligible for savings.
Much like car insurance discounts for current students, not every provider will offer alumni discounts. However, some providers, such as Sonnet, offer discounts to anyone who graduated from a Canadian university. Additionally, many schools will negotiate a group rate for their graduates. For example, alumni from the University of Toronto and Carleton University can receive discounts when purchasing insurance from TD. If you will need to switch your insurance plan upon graduation, you may wish to check your alma mater's list of alumni benefits for discounts.
FAQs About Student Car Insurance in Canada
How much is student car insurance?
Student car insurance premiums can vary widely. Generally, students are relatively young and do not have a long driving record. This drastically increases their premiums. However, a variety of factors (e.g. driving history, car model, opting in to black box insurance, available discounts) can all drastically impact the final rate. 
Do students get cheaper car insurance?
Yes, there are several discounts that students can take advantage of to lower their car insurance premiums. However, some discounts may be restricted by province or to those under a particular age.
How much is the student discount for car insurance?
Your student discount will vary based on a number of factors, including the type of discount that you qualify for. Generally, away at school discounts will offer up to 50% off, while student and high GPA discounts will give you around a 10% discount. Certified driving school discounts range from around 10-20%. Please remember that these percentages will vary across providers.
What is a good student discount on car insurance?
Since student discount percentages may vary based on a driver's circumstances, it is difficult to determine what counts as an impressive student discount ahead of time. As was mentioned above, student and high GPA discounts can give you a ~10% discount, while certified driving school discounts can range from 10-20% and away at school discounts can provide a discount as high as 50%. However, individual offers may vary. To maximize your chances of obtaining the best insurance rates possible, we highly recommend shopping around for a handful of quotes.