National Bank Direct Brokerage: A Conclusive Trial!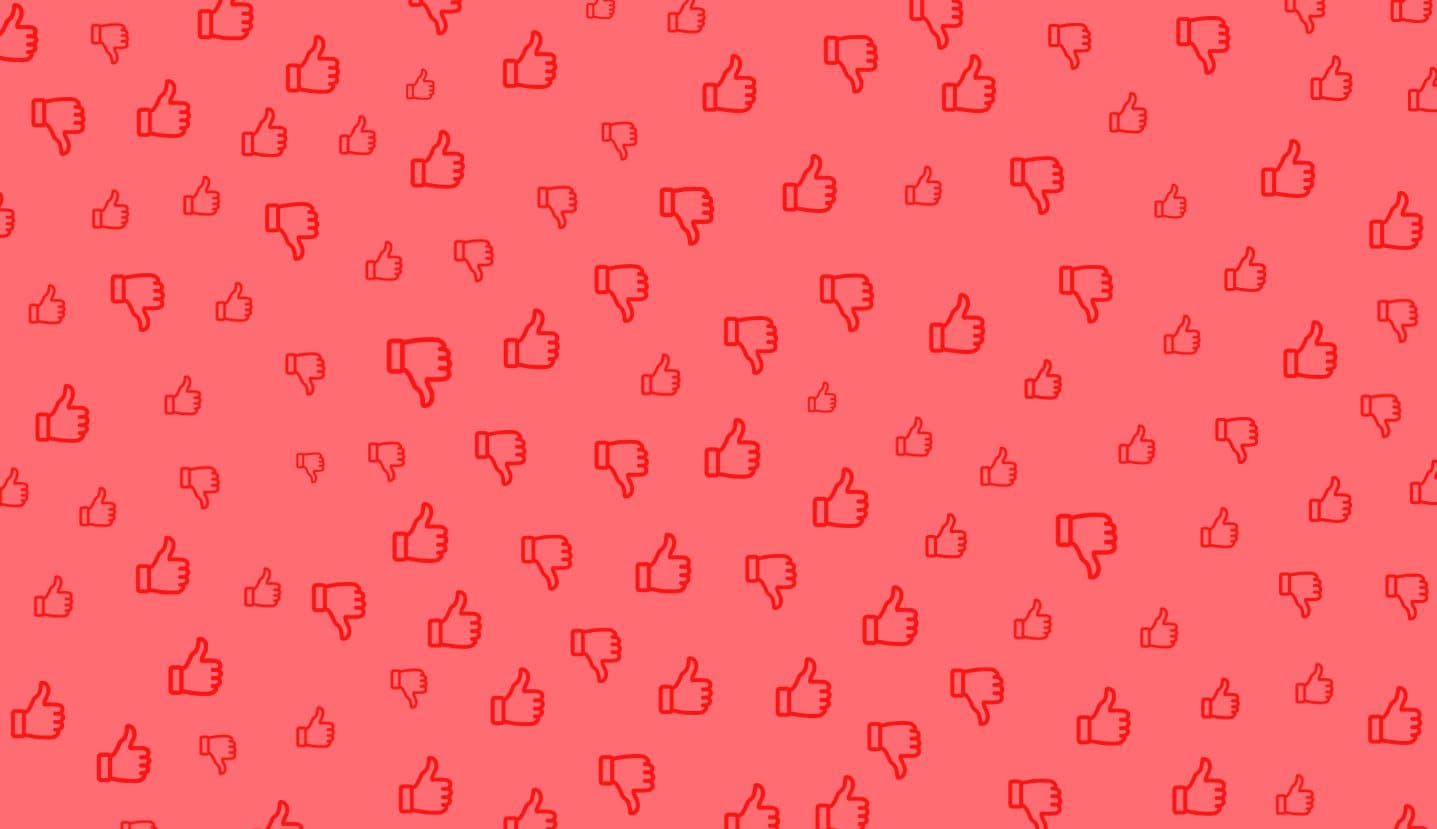 In September 2016, National Bank Direct Brokerage (NBDB) became the first brokerage in the country to offer commission-free transactions on all exchange-traded funds (ETFs) in Canada, on the sole condition that a lot of 100 shares is traded. This was a major initiative to make investing more accessible. In 2021, it took another step by becoming the first major Canadian bank without commission fees. Here's an overview.
While the National Bank of Canada has been navigating the discount brokerage industry since 1987 and that it has borne its current name since 2008, NBDB currently appears to have the wind in its sails. It does offer features that might well appeal to the majority of independent investors.
National Bank Direct Brokerage in Test Mode
At first glance, the refined interface is inviting. It gives you the urge to…make money! The main menu is very standard and enables you to access the main things like your accounts, transactions, quotes and markets, a bunch of tools to search and analyze, etc.
It's the Quotes and Markets section that first captured my attention. In a few minutes before the markets open, I can get the information I want about the few stocks in which I'm interested. The richness of the information available is likely one of the platform's strengths. You will also read important news to guide your decisions on the stock markets.
The rest of the sections and tools are great too. With Trading Central and Market-Q, you have everything you need to identify upward or downward trends in indexes, follow quotes in real-time, evaluate the performance of a stock and find new securities to build your investment strategy. You can also create multiple dynamic watchlists and customize charts.
And, if you're like me, you will also make good use of alerts.
Accounts available on NBDB
National Bank Brokerage Direct offers accounts for all tastes and you can easily open an account online. Indeed, most registered accounts are available: TFSA to avoid paying taxes on your returns, RRSP and RRIF (joint or individual) for retirement, and RESP for the kids' studies. The FHSA, to help you buy your first home, will be added in the Fall of 2023. Non-registered cash accounts in Canadian or American currency, margin accounts and accounts for short sales are also available. You can even open an account for your business with NBDB. This way, all your needs are met in one place.
National Bank Direct Brokerage fees
With NBDB, commissions are $0 on stocks, ETFs, exchange-traded debentures and investment funds. This applies at all times and there is no minimum required. Options have $0 commission plus $1.25 per contract. To take advantage of these low prices, you must absolutely do your online transactions by yourself.
Normally, you must pay $100 in administrative fees per year. However, there are ways to avoid it. You will not pay this fee if you are a young investor (30 years or younger), hold eligible assets of $20,000 or more, or are part of a financial program for engineers, teachers, healthcare professionals or business.
National Bank Direct Brokerage still charges certain fees, particularly in the case of transfers and retirement withdrawals.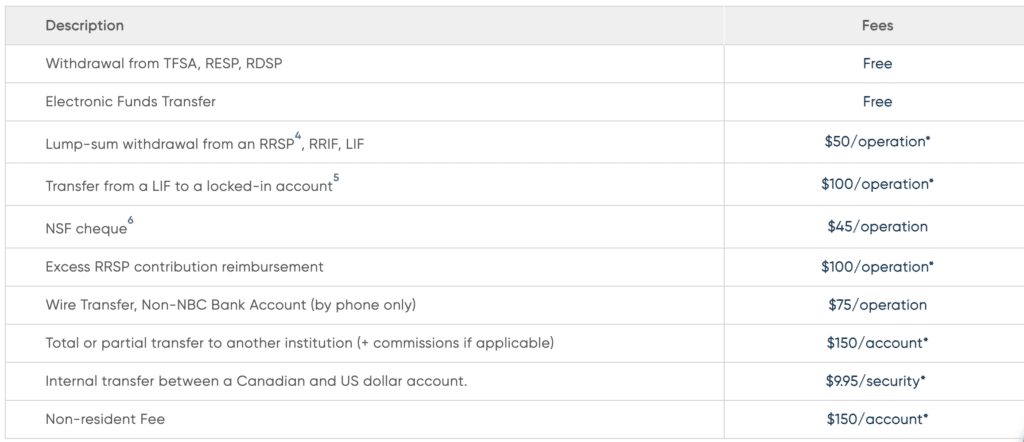 NBDB: The last word
The platform's user-friendliness is a highlight. There is also a generous amount of information provided. NBDB has merit – the service offering is more than fair and is available at a very competitive price. Stock market veterans and beginners alike will find what they need. Although it's not hard to get familiar with the platform, it's worth being curious. Look everywhere. Navigate unconditionally. And do it all over again!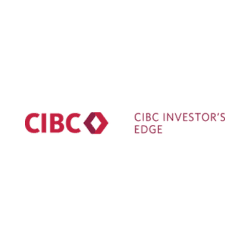 CIBC Investor's Edge
Transaction Fee Promotion:
$5.95 for students
$4.95 if more than 150 trades/quarter
Whether you're a new or existing client, get $100 cash back when you transfer $5,000 from outside CIBC into your account. The more you transfer, the more you get, up to $4,500*.
For new accounts opened with promo code EDGE695, 10 free trades will be added every 30 days, up to 100 trades.
*Conditions apply.
100 free trades and up to $4,500 cash back