Scotia iTrade Review for 2023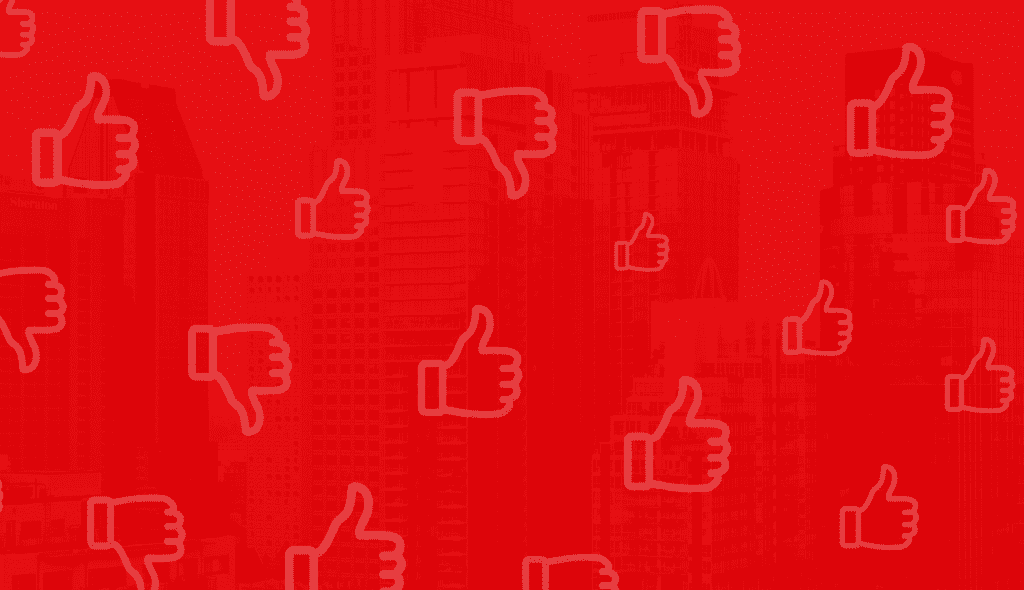 To invest in the stock market on your own, it's essential to choose the right online broker. Luckily, there's no lack of options! Here's a guided tour of a first-in-class online broker, Scotia iTrade, for those who are ready to ignore a slightly higher price list.
The Scotia iTrade online brokerage platform is obviously taking advantage of its position in one of the major Canadian banks to stand out in an increasingly-competitive industry. New investors, in particular, will find value in the Learning Centre, which is full of resources to learn how the stock market works. There are multiple research reports from various Scotia subsidiaries, in particular, that provide a good analysis of the securities you seek.
More experienced savers will also appreciate the ability to trade some exchange-traded funds (ETFs) with no up-front commission fee. In contrast, the $9.99 commission remains one of he highest in the industry, on par with TD Direct Investing at $9.99, RBC Direct Investing at $9.95 and BMO InvestorLine at $9.95. In Scotia iTrade's defense, however, its pricing has been trending downward for the past few years.
How is Scotia iTrade different from the competition?
This broker stands out primarily because of the comprehensiveness of its platform. It's impossible to get the entire overview from a single visit. Be patient, and take time to learn about the tools that can improve your returns.
Once you enter into your account, the Trade and the Quotes and Research tabs are the ones to use. The first lets you place your buy and sell orders on stocks, options, ETFs, mutual funds, fixed income securities and guaranteed investment certificates. In the sub-menu, you can access the new programs offered.
The second tab is full of information. In particular, you will find an overview of the major global markets. Check out the daily winning titles (validate what iTrade uses internally) that have a high responsible investment rating. Statistics, news and a profit calendar are also available.
In "Stocks", see your main watch list, reports and analyst comments. Some analysis is provided by the brokerage and others are from other sources. You also have a stock selector with predefined filters. Good news, technical analysis enthusiasts, there is something for you too.
In the "Account Details" menu, you have a great overview of your assets. To the left of each portfolio line is a "+" button to view more information about the selected security.
In addition to the usual information, such as number of shares held, average cost, market prices.
Registered dual currency accounts
All registered accounts offered by Scotia iTrade, except the Registered Education Savings Plan (RESP), benefit from dual currency cash flow. It is therefore possible to hold US dollars and Canadian dollars in each of these accounts without incurring a currency conversion fee when making a trade.
Reinvestment of dividends
Reinvesting dividends is one way for an investor to acquire more securities from the same company, without brokerage fees, at a discount sometimes ranging between 2% and 5% of the current share price. Scotia iTrade's platform enables you to sign up for this quickly with the click of a mouse. On the screen displaying your equity portfolio, look along the corresponding line of the security concerned, and you'll see a drop-down menu on the right. If a dividend reinvestment plan is offered by the issuing company, you can select "Enroll in DPP". In subsequent business days, the letter "D" will appear to the left of this portfolio line. From now on, you will therefore receive dividends in the form of shares, and not only in cash.
Easy withdrawals from registered accounts
Regardless of the type of withdrawal from a registered account being considered, the investor can complete the transaction on their own. You get confirmation of any withholding tax, and the net transaction balance. The sum is then paid to the bank account of your choice, held under the same banner.
In this sense, Scotia iTrade is an advantageous solution for the saver who has banking products with Scotiabank. It's very useful, above all, for those who occasionally need to withdraw from a registered plan. Your net tax funds are available immediately and you can, if desired, increase the withholding tax made on the withdrawal.
Dividend schedule
Do some of your securities seem to be treading water? Are you content to collect the dividends while waiting for your patience to be rewarded? The calendar provided by Scotia iTrade is ideal for tracking the upcoming arrival of distributions into your account.
Each dividend-paying security in your portfolio is added to this list. It informs you of important dates regarding the next dividend to be received. Better still, an estimated cumulative total informs you of the dividends to be received for the next year, on the basis of the securities held in the portfolio.
Does Scotia iTrade have any weak points?
A mediocre price list
The first downside concerns all the pricing invoiced to the user: it doesn't stand out from the crowd. The price list is discussed in the next section.
An avalanche of menus
One of this online broker's strengths is the availability of a huge range of educational resources and a large volume of research reports. On the other hand, navigation would sometimes benefit from being optimized. The user risks getting lost in this mass of information.
What are Scotia iTrade's fees?
As mentioned earlier, pricing has been trending downward for a few years now. On the other hand, the $9.99 per transaction commission remains more expensive than that of Wealthsimple and Questrade, for example. Please note that around 40 ETFs are offered free of commission upon purchase, provided that the product is held for a minimum period of one day. The regular unit commission however applies at the time of sale.
The average person must therefore pay $9.99 for each transaction made on their Scotia iTrade account. Those who complete more than 30 transactions per quarter or have assets over $250,000 benefit from Gold iClub membership, which provides certain benefits, including paying no annual administrative fees for registered accounts.
More active investors, those who complete more than 150 transactions per quarter, pay a commission of only $4.99. This also applies to holders of assets exceeding one million dollars under this banner. This offer is called Platinum iClub membership and provides other benefits, such as free access to the powerful FlightDesk trading platform.
As is the case with some competitors like Qtrade, inactivity fees are payable in certain circumstances. Thus, in a non-registered account, you will have to assume an administration fee of $25 per quarter if no transaction has been carried out during this period. 
Also, for registered accounts other than a Tax-Free Savings Account (TFSA), a fixed annual fee of $100 must be paid on accounts with a market value of less than $25,000 or if you have completed less than 12 transactions in the year. However, none of these administrative costs apply to holders under the age of 26.
Scotia iTrade: what's the verdict?
The experience provided by Scotia iTrade is positive. Here we are dealing with another well-thought-out platform. This is most likely a good choice to consider for those who wish to keep all of their assets within a single Canadian banking group. Investors seeking the lowest commission rate should, however, look to the competition.
What we like most about Scotia iTrad
It's a well-oiled trading platform that appeals to both new and experienced investors.

There is a practice account of $100,000 CDN and US available with which to learn the workings of the stock exchange and how the platform works, without having to devote your savings to it. You can even reset your account and start over at your leisure. However, only certain features are offered.

Investors under the age of 26 have the privilege of not having to pay administrative fees.

Certain ETFs are offered for purchase without a commission.

A tool makes it possible to assess the Environmental, Social, and Governmental (ESG) rating of a particular security, for those who wish to turn to responsible investment.
What we like least about Scotia iTrade
Inactivity fees add up quickly for holders of smaller accounts or for those who make less than one trade per quarter.

A standard commission rate of $9.99 for regular users.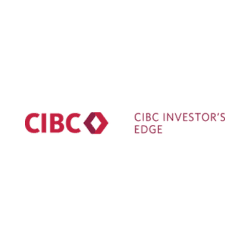 CIBC Investor's Edge
Transaction Fee Promotion:
$5.95 for students
$4.95 if more than 150 trades/quarter
Free online trading for young investors 18-24, $0 per online stock and ETF trade. No annual fees. No minimum balance required.
Get cash back when you open a new Investor's Edge account by applying at your local Banking Centre and transfer funds from outside CIBC to your new account to get cash back. Terms and conditions apply.
100 free trades and up to $4,500 cash back