Should Dollarama Stock Be Part of Your Portfolio?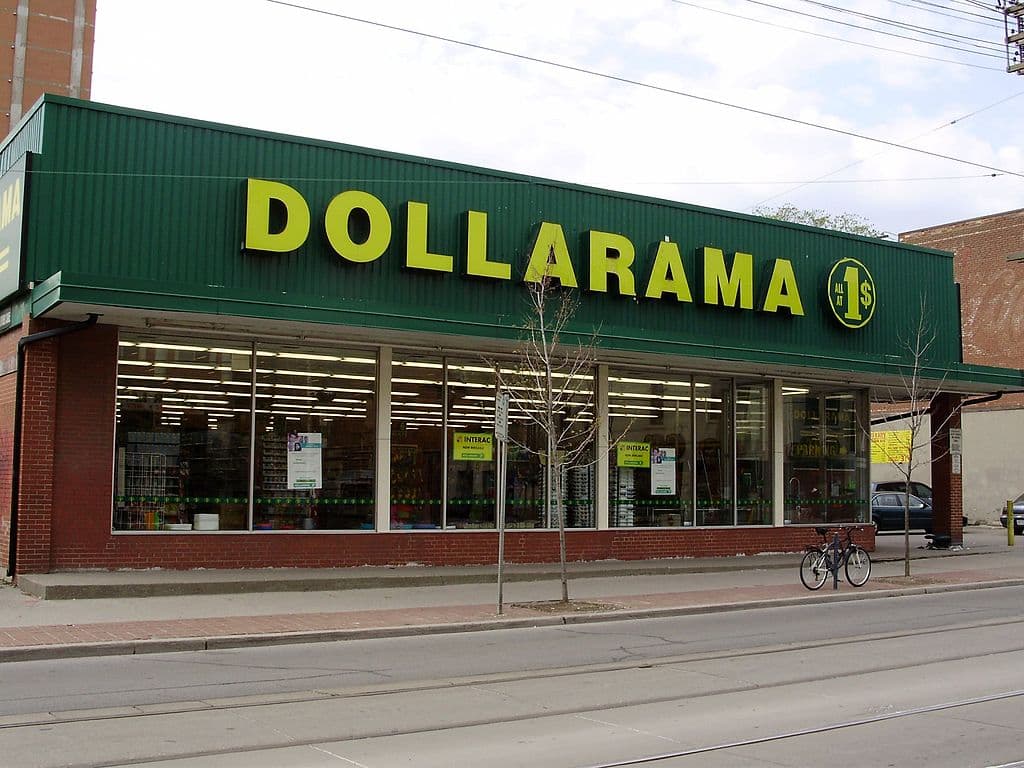 Investing in equities remains the best way to create long-term wealth, especially given the low interest rate environment. As bond yields barely manage to beat inflation rates, it makes sense for you to allocate a majority of your savings towards stocks. You can either invest passively via exchange-traded funds (ETFs) or identify individual stocks and build a portfolio that will generate steady returns.
Here, we look at a stock that trades on the TSX and analyze if it makes sense to add the company to your equity portfolio. The stock is Dollarama which has gained a cumulative 1,530% since it went public back in 2009. However past returns don't matter much for current investors and let's deep dive into this Canadian company right now.
An Overview
Dollarama operates in the value retail space which is a well-established segment of the Canadian retail industry. The consumer demand for value-oriented merchandise continues to grow at a steady pace as has been showcased by the increase in the number of mass merchants, value-priced chains, warehouse/club stores, closeout retailers, discount food stores, and dollar stores.
Dollarama's management remains optimistic about the long-term prospects of the value retail space as consumers will continue to look for convenience, proximity, and affordable products.
The value retail segment where Dollarama operates can be differentiated by other retailers on the basis of low fixed price points, convenient store size and locations, broad offerings of branded and unbranded merchandise, and small or individual-sized product quantities, among others.
Dollarama also explains that the Canadian dollar store industry continues to remain under penetrated compared to the U.S. markets. In its annual report Dollarama says, "Based on the number of stores operated by the top five U.S. dollar store chains, there were approximately 10,000 people per store in the U.S. as at January 31, 2021. By contrast, based on the number of stores operated by the top five Canadian dollar store chains, management estimates that there were approximately 20,000 people per store in Canada as at January 31, 2021."
At the end of fiscal 2021 that ended in January, Dollarama operated 1,356 stores in Canada that generated sales of over $4 billion and EBITDA of $1.13 billion.
Recent quarterly results
In Q4 of fiscal 2021, Dollarama increased sales by 3.6% to $1,103 billion. Comparable store sales were down 0.2% while EBITDA fell by 0.7% to $327 million, accounting for 29.6% of total revenue. Operating income was also down 3.8% at $256 million accounting for 23.2% of sales compared to 25% of sales in the prior-year period.
During its press release, Dollarama's President and CEO Neil Rossy said, "In the fourth quarter, historically our highest sales period of the year, our strong sales momentum was interrupted by the introduction of more stringent public health measures in several provinces in the month of December. These stricter measures resulted in an abrupt and sustained decline in store traffic and sales through to fiscal year-end. With such restrictions gradually lifted starting in February, strong sales momentum returned in Fiscal 2022 and has remained quarter to date, as consumers continue to recognize the value and convenience of shopping at Dollarama."
In fiscal 2021, sales were up 6.3% year over year and comparable store sales rose 3.2% as well. EBITDA was up 1.8% and operating income fell 0.8% year over year in fiscal 2021. Dollarama opened 65 net new stores in fiscal 2021.
On March 31 this year, Dollarama evaluated the market potential for its stores in Canada and disclosed it can grow its domestic store network to 2,000 stores in the next 10 years with an average new store capital payback period of two years. This is an increase from the company's previously disclosed long-term store target of 1,700 stores in Canada by 2027.
What next for Dollarama stock?
Bay Street analysts tracking the stock expect Dollarama to increase sales by 9.5% to $4.41 billion in 2022 and by 7.5% to $4.74 billion in fiscal 2023. This will allow the company to increase adjusted earnings by 22.8% in 2022 and 17.6% in 2023. It indicates Dollarama stock is trading at a forward price to sales multiple of 3.71x and a price-to-earnings multiple of 24x which is not too expensive.
Analysts also have a 12-month price target of $62 for Dollarama stock which is 8% higher than its current trading price. In case you are bullish on Canada's value retailer you can look to add the stock to your portfolio. Alternatively, you can also get exposure to the stock by purchasing the iShares S&P/TSX 60 Index ETF.
Compare dozens of Online Brokers platforms