The Ultimate Guide to Duty Free Shops for Canadians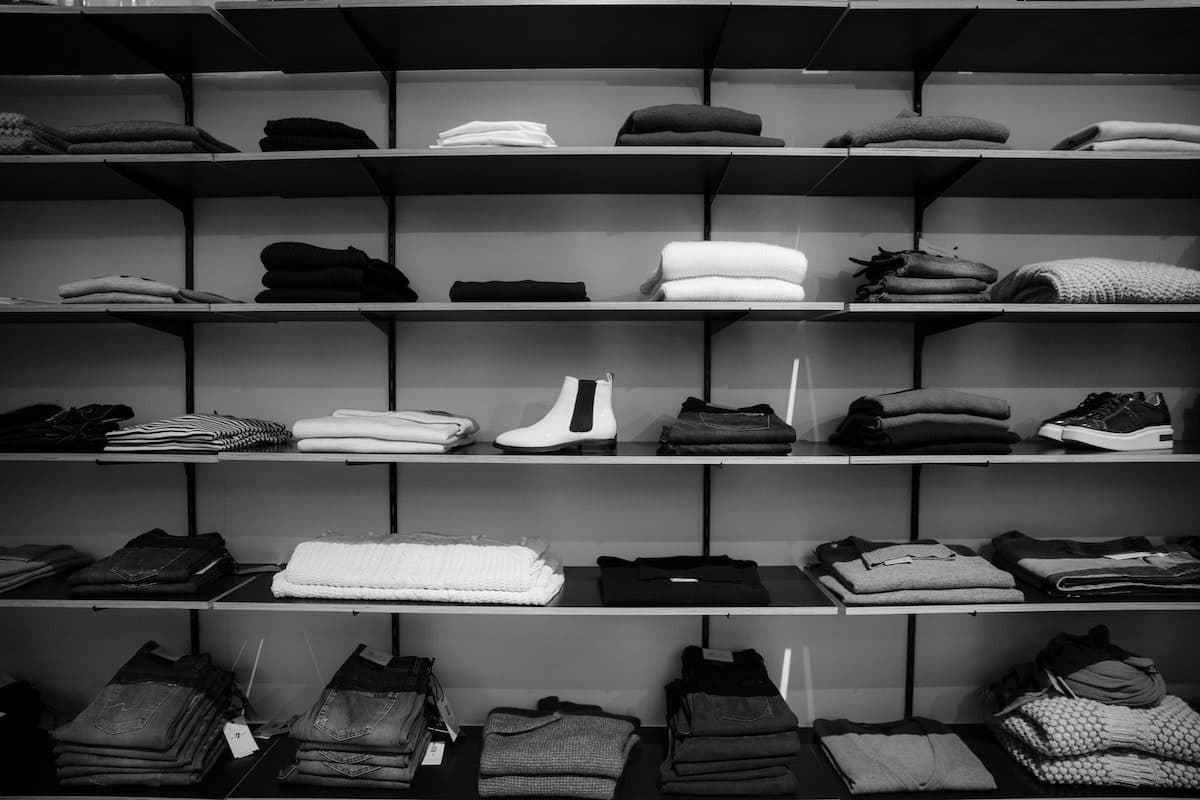 One of the perks of travelling abroad is being able to shop at duty free shops in airports, border towns, and other locations. These shops typically sell a range of popular and desirable goods that you can buy without having to pay any extra tax, so duty free shopping is a good option for people who want to purchase the likes of perfume or alcohol for less than usual.
If you're new to the idea of international travel, or if you haven't done much shopping at duty free shops in the past, you might have some questions about how it all works. In this guide, we'll cover all that Canadians need to know about duty free shopping, including what you can bring home to Canada, how much you can spend, and what you should buy in duty free stores.
[Offer productType="CreditCard" api_id="5f31a9ab92ec22115033b2c2″ id="145739″]
What are duty free shops?
Let's begin with a simple definition and a look at what duty free shops actually are. Duty free shops, or duty free stores, are retail outlets that can sell a range of goods, including alcohol, fragrances, tobacco, confectionery, and more, often at lower-than-average prices. For this reason, many travellers like to shop at these stores with a travel credit card.
Duty free shopping is only found in areas near international borders, or where international travellers are present and in the process of travelling between countries, such as in airports, on cruise shops, and even on planes.
The key distinguishing characteristic of these stores is that they do not have to pay any local duties or taxes, hence the name "duty free". This means that shoppers are typically able to purchase a range of desirable items at cheaper than normal prices when shopping in duty free shops.
How duty free shopping works for Canadians
The fundamentals of duty free shopping are the same in most parts of the world, but they can have slight differences depending on your nationality. For Canadians, the amount of duty free shopping you can do and the amount of money you're able to spend in duty free shops will depend on how long you've been away. Here's how it breaks down.
Under 24 hours
If you're only out of the country for less than a day, such as a brief trip over the border into the US, you are not entitled to any special personal exemptions and will not be able to save money at duty free shops.
Between 24 and 48 hours
If you're out of Canada for a period of between 24 and 48 hours, you are entitled to claim goods worth up to $200 (CAN) without paying any duty or taxes. However, this does not include any alcohol products or tobacco products. If you bring in any of these items, or anything else in excess of $200, you'll have to pay full duty and taxes on those items.
Over 48 hours
If you're out of the country for more than 48 hours, you get access to much better duty free benefits. You'll be able to bring in goods worth up to $800 without any duty or taxes, as long as the goods are with you when you enter, and you can also purchase alcohol and tobacco duty free. However, you will need to be careful with quantities.
For alcohol, you can bring in 1.5L of wine, 1.14L of liquor, or 355ml cans or bottles of beer.
For tobacco, you'll be entitled to up to 200 cigarettes, 50 cigars, 200g of tobacco, or 200 tobacco sticks.
If you go above the $800 limit, you can still qualify for a special duty rate of just 7% on the next $300 worth of products you bring into the country. Again, this only applies to products that are with you when you enter, and it doesn't work for alcohol or tobacco.
Over 7 days
If you're out of the country for more than a week, you have the same $800 limit as explained above. However, you get an added bonus of being able to ship some of your products (excluding alcohol and tobacco) to your address later on, so you don't have to have these items with you at the border.
How much can you spend in duty free shops?
Technically, you can spend as much as you like in duty free shops, but you'll only get the benefits on the products that fall within your allowance, as explained above. So, if you're out of the country for a few days and want to bring some products back, you'll only be able to get the duty-free savings on up to $800 worth of items.
What to buy in duty free shops
So, once you've got the best credit card ready to shop, what should you actually buy when you visit a duty free store? Well, it will depend on your personal preferences and the place you're visiting, but these are some of the main products that people tend to focus on and save money on:
Alcohol – Alcohol tax rates are very high in Canada (up to 61.5% for some spirits) so it's usually much cheaper to buy alcohol at duty free shops
Tobacco products – The tax rate on tobacco products is also high in Canada at up to 32.5 cents per cigarette or 65 cents per gram of loose tobacco, so it's logical to buy at duty free shops
Limited edition items – Sometimes, the only place to find exclusive, limited edition products is in duty free shops
Certain cosmetics – Some cosmetics will cost less at duty free stores, as the stores often have special offers and deals if you buy in large quantities
Certain clothing items and accessories – Certain clothing items may also work out cheaper due to the lack of sales tax, but this will vary
Jewelry and watches – You may also get some good deals on jewelry items and watches in duty free shops, but you have to compare with the prices at home to be sure
What to avoid in duty free shops
In general, you should avoid any products at duty free stores that you know you can find cheaper back home. It's a good idea to compare prices online while you're in the store so you don't pay more than necessary. In addition, the following categories of products are usually overpriced in these stores and best avoided:
Electronic devices
Chocolate and candy
Most souvenirs
In-air duty free shopping
In-air duty free shopping with the SkyMall service or similar programs can be a good way to shop for duty free goods. One of the advantages of waiting until you are on the plane before buying any duty free products is that it can be more convenient, as you won't have to worry about carrying the items around with you in the airport before you board.
Not only that, but if you're on a flight back home, in-air duty free shopping might be your last chance to order some duty free goods before you get there. So, if you have been hesitating about buying products like perfumes or some souvenirs to share with your family back home, this could be the best chance to do so.
On the downside, in-air duty free shopping programs seem to be on the way out. All of the major US airlines have stopped offering this kind of service as passengers tend to increasingly spend their time during a flight enjoying on-board entertainment or using the internet. Therefore, it's not always guaranteed that you'll be able to access on-board duty free shopping at all.
Is the SkyMall Catalog duty free?
Yes, on some airlines, you will see a "SkyMall" catalog or an equivalent catalog which allows you to buy a range of items like perfumes, watches, chocolate, and more during a flight. This is common practice on several major international airlines, and the products you buy on board via the SkyMall will count as duty free.
Land duty free shops
For Canadians, one of the most popular places for duty free shopping is at the border with the US. And since the Canada-US border is the longest international border in the world, there are lots of land-based duty free shops along its length for travellers to enjoy and many opportunities to save on popular products.
Land-based duty free shops will usually sell all of the same products you'd expect to find in a typical airport shop, like alcohol, jewelry, accessories, and gifts. Some of them have other services, too, like food courts and business centres, and you can often find some of the best deals at the land crossing shops.
Airport duty free shops
Usually, when people think about duty free shopping, they picture the classic duty free shops in airport departure areas. Airports are some of the best places to do duty free shopping, and lots of major airports around the world will have at least one duty free store that you can browse around.
A good advantage of duty free shopping in airports is that it gives you something to do before your flight. Travellers often like to spend a little time browsing these shops while they wait for the boarding process to begin, and if you buy fragile or breakable items like wine bottles, the staff will wrap them carefully for you to prevent any damages. You can usually take these bottles on the plane with you, but you'll need to keep your invoice from the shop and confirm with the airline.
Tips and tricks for duty free shopping
Here are a few tips and tricks that should help you get the most value and have the best experiences with duty free shops:
Don't assume that everything is cheaper: it's a myth that duty free products always cost less than they do elsewhere, so make sure you head into these shops with the right frame of mind.
Compare prices: use the internet on your phone or another device to compare prices of products you want to buy with online stores at home in Canada to find good value buys.
Look for unique products: sometimes, duty free shops will have unique or limited edition products you may not be able to find anywhere else.
Check for promos and freebies: duty free stores may sometimes offer special offers, promos, or even give you free gifts with certain purchases that could give you plenty of extra value.
Plan ahead: before your trip, think carefully about what items you'd like to buy at the duty free shop. This will help you stay focused in the stores and avoid being distracted by other items or wasting money.
Go for the big sizes: in general, if you're going to buy something at duty free, it pays to get a big quantity. This is especially true for perfume and alcohol, as the prices for larger bottles are usually better than small ones.
Keep receipts: you may need these receipts later on to show the customs officials to prove how much you paid for your items and prevent you from having to pay tax twice on the goods you buy.
Duty free shops: the final word
As we can see, duty free shopping can be a very interesting way to buy high quality branded goods that you can take back home and save some money in the process. There are many ways to enjoy duty free shopping, and lots of products to buy, but it's not always as good as it sounds and you aren't always guaranteed to make a saving.
In general, it's best to carry out some research and compare prices of the products you want to buy to make sure you're not paying over the odds. In addition, Canadians should always be aware of the rules regarding duty free shopping and make sure to stay within their duty free allowance to avoid any issues or unexpected extra costs.
FAQs about bout duty free shops
Can I shop at a duty free shop without crossing the border?
It is possible to shop at a duty free shop at a place like an airport or border crossing before you actually cross over the border, while you wait in the airport, but you will need to have an international travel ticket and show it in the store. Otherwise, you won't be able to shop in these stores.
Are duty free shops actually cheaper?
Not always, no. In fact, it's a common myth to say that duty free shops are always cheaper than other stores. The prices can be attractive in these shops and you may save money on certain goods, due to the fact that they have no sales tax, but they often have high mark-ups, which can cause products to cost more than they would elsewhere.
Can you shop duty free when taking a domestic flight?
No, you cannot use duty free shops when taking a domestic flight. The shop staff will check your boarding pass and will want to see an international ticket in order to allow you to buy duty free goods in the store.
Can you shop duty free on arrival?
It depends on where you are going. There are some countries that will allow arriving international passengers to enter some duty free shops before they exit the airport, but others do not allow this.
Are all airport shops duty free?
No, not all of the shops in an airport are duty free. Usually, the duty free shops will be labelled or marked as such.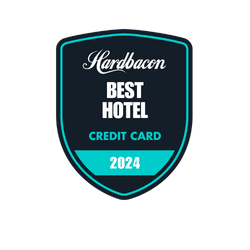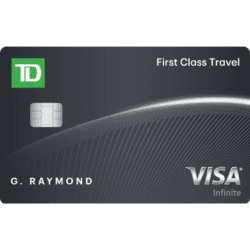 TD First Class Travel® Visa Infinite* Card
22.99% (20.99% for Quebec Residents)
22.99% (20.99% for Quebec Residents)
Special Offer: Earn up to $1,000 in value†, including up to 115,000 TD Rewards Points† and no Annual Fee for the first year†. Conditions Apply. Account must be approved by January 3, 2024.
†Terms and conditions apply.
The Toronto-Dominion Bank (TD) is not responsible for the contents of this site including any editorials or reviews that may appear on this site.
For complete and current information on any TD product, please click the Apply now button..