The 5 best websites to book empty leg flights in Canada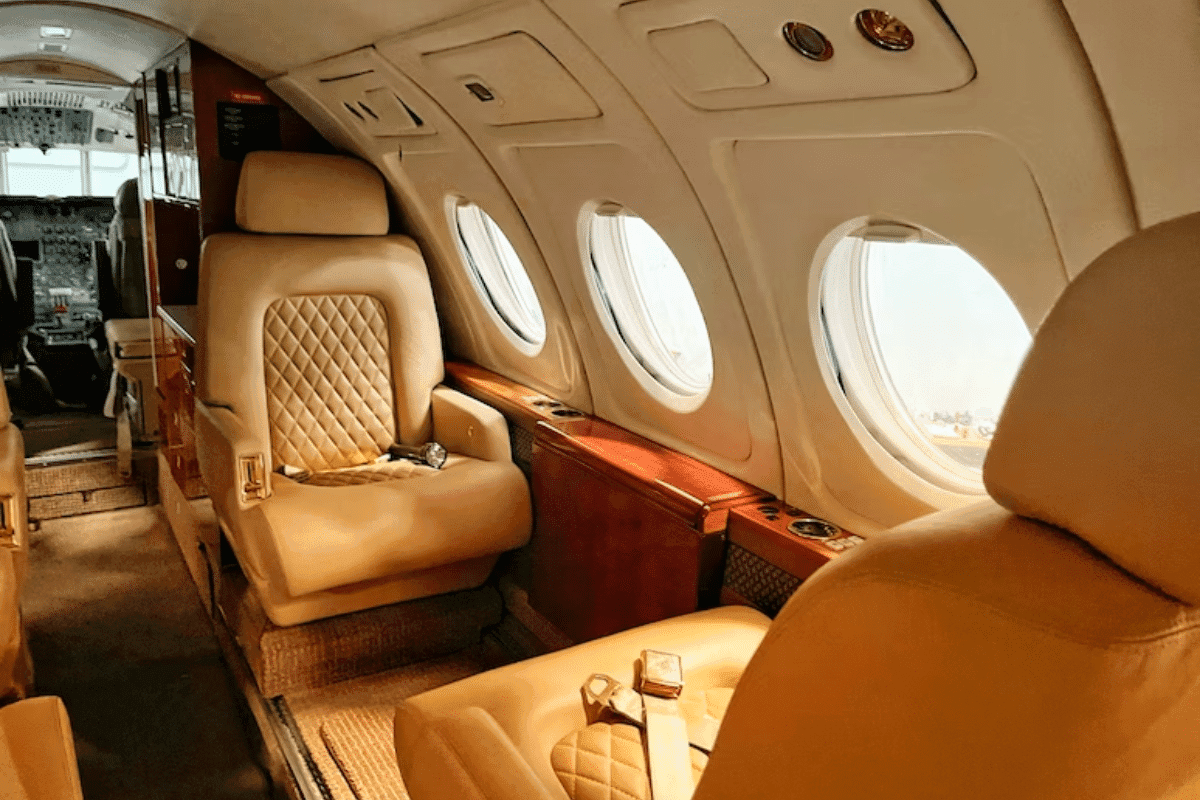 Table of Contents
[ Show ]
Are you tired of feeling cramped in your economy seat? Do long lines at YYZ discourage you from going on your dream vacation? Well, fear no more! In this article, we will discover how Canadians can experience the privacy and luxury of flying on a private jet and reveal the top 5 websites you can trust for booking empty leg flights. So sit back, relax, and let's take off!
Understanding Empty Leg Flights
Before we dive into the websites, it's important to understand what empty leg flights are and why they can be a game-changer for savvy travelers like yourself.
Empty leg flights, also known as deadhead or one-way charter flights, are journeys taken by private jets that are returning to their home base or flying to a new destination to pick up their next set of passengers. These flights occur when an aircraft has been chartered for a one-way trip and needs to return empty or find new passengers for the next leg of the journey.
Imagine this scenario: You've just completed a business trip to Vancouver and you're ready to head back home to Toronto. Meanwhile, there's a private jet that needs to fly from Vancouver to Toronto to pick up its next set of passengers. Instead of flying empty, the jet offers you the opportunity to book an empty leg flight from Vancouver to Toronto at a significantly reduced price. It's a win-win situation for both you and the private jet operator.
Now that you understand what empty leg flights are, let's take a look at the top 5 websites you can use to find great deals on empty leg flights.
Flightpath
Flightpath is a Canadian company headquartered in Breslau, Ontario that offers private jet services and chartered flights. Founded in 2006, the company has over 15 years of experience in the high-end aviation industry and hires only the best staff to ensure a great experience for their clients. In addition to offering chartered flight services, they can also help you buy and maintain your very own aircraft in one of their hangars in Montreal, Toronto, Barrie and Kitchener.
In the niche industry of high-end aviation, ensuring that all the seats on a plane are filled can be a challenging effort. In some cases, planes may have to fly empty to pick up passengers for one-way flights from different locations. To address this issue, Flightpath allows customers to easily book empty leg flights through their platform, offering unique flight routes that are not common with commercial flights.
For example, if you and your friends plan to hit the beach, consider flying there in a private jet from Flightpath. The Embraer Phenom 300, which can accommodate up to 9 friends, can take you directly from Toronto to the Hamptons for just $6,900. When you divide the cost among your friends, the price becomes surprisingly affordable for a luxurious travel experience. Deals like this are always up for grabs on their website, so make sure to browse their offerings and allow yourself to be inspired for your next dream vacation.
Chartright
For over 35 years, Chartright has been at the forefront of business aviation in Canada, earning a reputation as one of the most trusted and innovative providers of private jet services in North America. Their foundation lies in the belief that aircraft management solutions should be reliable, honest, transparent, and, above all, safe. This philosophy resonates throughout their entire team, fostering a culture of professionalism and exceptional customer service.
With a team of aviation experts, including pilots, system engineers, and aviation operation managers, Chartright possesses a deep-rooted understanding of the industry. Their unwavering commitment to continuous improvement has allowed them to evolve and expand their services to cater to the unique needs of their clients.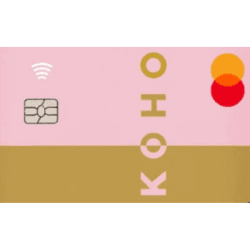 KOHO Travel Prepaid Mastercard
Get $20 with the HARDBACON code when you sign up for a free KOHO account and make your first purchase!
1% for transportation and groceries (or up to 2% depending on the chosen package)
0.5% for the rest.
Get $20 with the promocode HARDBACON
For Canadians seeking empty leg flights, Chartright stands out as an excellent option. Offering a range of services, including aircraft management, aircraft maintenance, private jet charters, helicopter services, traveller programs, in-flight catering, and dedicated account managers for aircraft owners, they provide uncomplicated aviation management solutions.
Chartright presents businesses with elegant solutions, exemplified by the luxurious convenience of a flight from Toronto to New York. For a competitive price of $8,600, you gain access to a Cessna Citation Encore, boasting 8 seats and an array of premium amenities on-board. Whether it's leaving a lasting impression on clients during critical negotiations or arriving at a meeting in impeccable style, Chartright stands ready to elevate and support your business endeavors.
Sunwest Aviation
Sunwest Aviation, a trusted name in the aviation industry since 1986, is the ultimate choice for Canadians seeking luxurious empty leg flights. Their unwavering commitment to safety and personalized travel experiences sets them apart, ensuring long-term relationships with their clients. With a modern fleet and top-notch facilities, Sunwest's real advantage lies in their team's dedication to customer satisfaction.
As Western Canada's largest and most diverse business aircraft operator, Sunwest boasts over 30 jet and turboprop aircraft, piloted by world-class professionals. They offer unparalleled flexibility, taking passengers anywhere, anytime, be it within the province, across North America, or even globally.
Common empty leg routes include major Canadian cities and popular destinations like Palm Springs, Scottsdale, Phoenix, and more. Sunwest also prides itself on accommodating individual preferences, allowing clients to modify departure and arrival locations to suit their needs. This adaptability ensures a luxurious and tailored travel experience for every passenger.
Consider the example of a flight from Calgary to Edmonton. If you lack the time to endure a 3-hour drive with a group, you might want to opt for a private jet with Sunwest Aviation. For just $2,500, you can reserve a Bombardier Learjet 45 that comfortably accommodates up to 8 people. The flight duration is a mere 48 minutes, making it a cost-effective and efficient mode of transportation, particularly if you divide the expense among all group members, resulting in only $312.5 per person.
Momentum Jets
Momentum Jets stands out as an exceptional choice for Canadians seeking international empty leg flights due to their unparalleled travel planning services and extensive fleet options. Offering bespoke travel planning at a fraction of the cost, they provide unmatched benefits with their empty leg private jet services. Canadians can take advantage of exclusive opportunities to fly luxuriously at significantly reduced prices during empty legs.
With a leadership team boasting decades of firsthand experience in private luxury and executive business travel, Momentum Jets ensures meticulous planning and optimized route scheduling for client itineraries. Their dedicated travel concierges possess extensive knowledge of prime domestic and international destinations, enabling the delivery of a premium, seamless, and personalized travel experience.
From corporate jet rentals to luxury travel services, Momentum Jets caters to a wide array of needs, making them the go-to choice for Canadians seeking convenience, luxury, and value. Whether flying to popular destinations in Canada, the United States, the Caribbean, or South America, Momentum Jets continues to elevate the private travel experience with unmatched professionalism and precision.
For example, if you've had enough of Canadian winters, why not escape to the tropical paradise of the Bahamas? With Momentum Jets, you can book an empty leg flight on their luxurious Bombardier Challenger 604, which can accommodate up to 10 passengers and provides the perfect opportunity to fly from Toronto to Nassau. Plus, with complimentary onboard WiFi, you can stay connected and make the most of your 3-hour flight without missing a thing.
Charter Jet One
Charter Jet One is an exceptional choice for Canadians seeking the ultimate luxury experience of empty leg flights. Offering a wide range of empty leg flights across the United States, Canada, Caribbean, and Europe, Charter Jet One provides an unmatched opportunity to indulge in private air travel at a fraction of the cost. These empty leg flights allow travelers to save money on one-way private jet charters, making them an affordable alternative for both business and leisure travel.
With Charter Jet One, passengers can enjoy the full benefits of a private plane, bringing along as many companions as the jet can accommodate. This flexibility ensures a comfortable and personalized journey, making empty leg flights an appealing option for the discerning and savvy traveler.
Charter Jet One's commitment to affordability is further enhanced by their extensive fleet of aircraft, comprising twin pistons, turbo props, light jets, midsize jets, heavy jets, long-range Boeing Business Jets, jumbo jets, and helicopters. This diverse selection enables clients to choose the most suitable aircraft for their specific needs, ensuring a seamless and luxurious travel experience.
As a New York-based private jet charter provider, Charter Jet One is dedicated to offering unlimited possibilities in private flights. Their access to hundreds of airports ensures that passengers can reach their destinations quickly and conveniently, avoiding the hassles associated with commercial airlines.
For Canadians looking to embrace opulence without breaking the bank, Charter Jet One's empty leg flights offer a perfect solution. Whether it's for business or leisure, Charter Jet One stands for service, luxury, and safety, providing an unforgettable journey that surpasses all expectations.
FAQs About Empty Leg Flights in Canada
What are empty leg flights in Canada?
Empty leg flights refer to private jet flights that occur when an aircraft needs to reposition itself to another location, either to pick up passengers or return to its home base. These flights are normally "empty" because they are not carrying any passengers, but they are sometimes available for people who want to book a private jet at a discounted price.
How much are empty leg flights in Canada?
The cost of empty leg flights in Canada varies significantly based on factors such as the destination, aircraft type, and the company providing the service. Prices can range from as little as $2,500 for a flight between Calgary and Edmonton to as high as $40,000 for a flight from Toronto to Los Angeles. Securing the most favorable deals on empty leg flights necessitates impeccable timing and a bit of luck. Therefore, it is crucial to remain vigilant and regularly check the websites mentioned in this article for potential offerings.
How to find empty leg flights in Canada?
Discovering empty leg flights becomes a breeze when utilizing the websites we've highlighted in this article. These platforms provide a diverse range of routes, aircraft options, and prices, making it simple to locate the perfect flight for your needs. As the private jet industry is constantly evolving, the offerings are ever-changing. It's advisable to regularly peruse the available options to stumble upon intriguing opportunities and spark inspiration for your upcoming journeys.
How to get cheap empty leg flights in Canada?
To obtain cheap empty leg flights in Canada, it is crucial to be proactive and constantly monitor the various opportunities that arise. These flights often become available with short notice, so staying up-to-date is essential. One effective approach is to regularly check private jet operators and sign up for newsletters, alerts, and social media notifications from these websites. For frequent travelers, membership programs offered by private aviation companies could prove to be a cost-effective option, granting access to empty leg flights for a fixed annual fee. However much it costs, make sure to use one of the best travel credit cards in Canada to maximise your benefits and perks when traveling.
What is the capacity on empty leg flights in Canada?
Booking an empty leg flight enables you to invite as many passengers as there are available seats on the plane. Essentially, you're chartering the entire aircraft, rather than just reserving individual seats like you would on commercial airlines. Typically, private jets can accommodate around 8 to 10 people, depending on the specific type of aircraft. For this reason, empty leg flights can be an enticing idea for business trips or special holidays with family or a group of friends.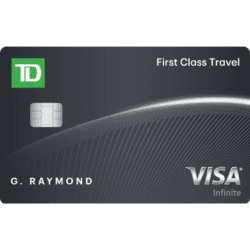 TD First Class Travel® Visa Infinite* Card
Special Offer: Earn up to $1,000 in value†, including up to 115,000 TD Rewards Points† and no Annual Fee for the first year†. Conditions Apply. Account must be approved by January 3, 2024.