Travel Insurance for Canadian Seniors: How to Stay Protected on Your Next Adventure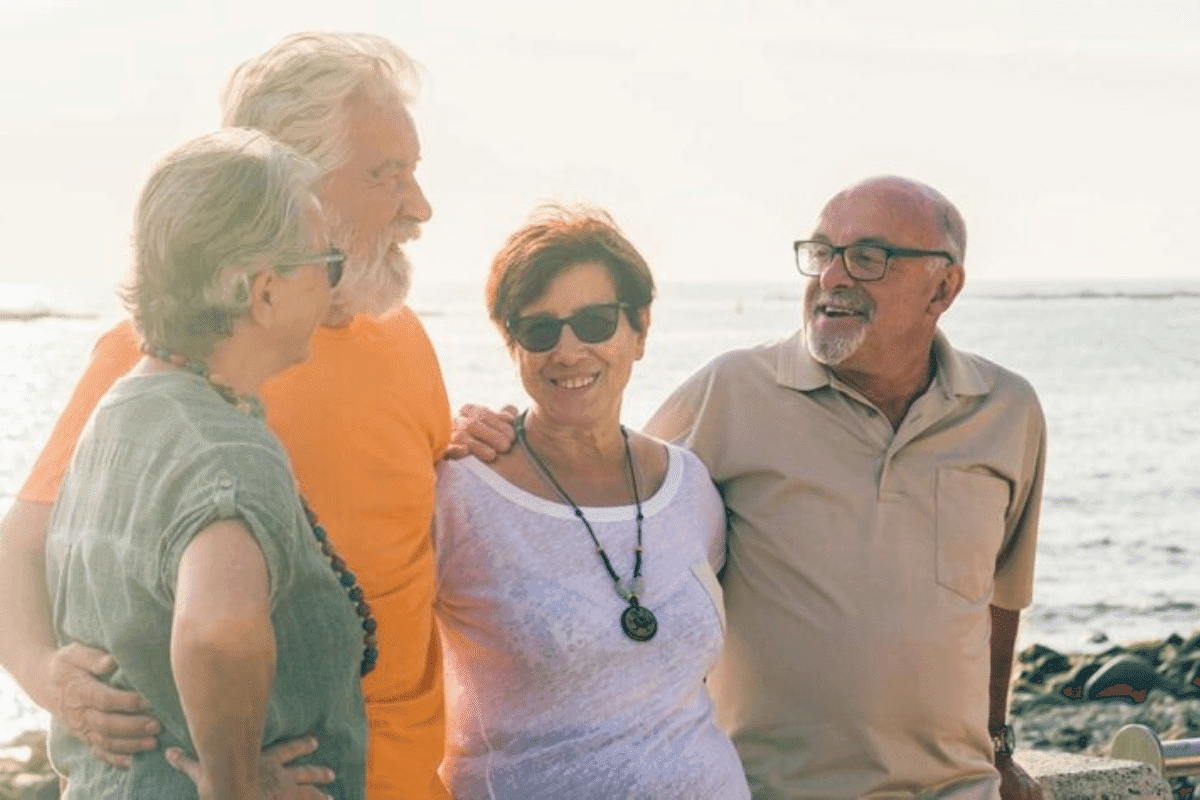 With Covid-19 restrictions lifted, we are ready to travel again. Going to new places is an adventure, but we can have mishaps. A backup plan, like travel insurance, can be worth its weight in gold.
If you're a Canadian senior, check any insurances you have before you leave on vacation. Once you do this, you'll know if you need additional travel insurance. Understanding what travel insurance is for, why you need it, and what it covers will help you put a protection plan in place so you can travel worry-free.
Types of travel insurance for Canadian Seniors
You can purchase various types of travel insurance to meet your needs. Common types of insurance for travel are:
Medical.
Trip cancellation and trip interruption insurance.
Baggage loss, damage, and delay.
Flight and accident travel insurance.
Some travel insurance packages will combine all of these, while others have fewer options. In addition, you can get packages with higher levels of coverage and lower deductibles than the minimum. Coverage will be subject to the policy's exclusions.
Your chosen policy will depend on where you're going and how long you plan to stay. If you travel in Canada, you'll find policies covering travel between provinces and territories. You'll find travel insurance for trips outside of Canada as well.
Another consideration when purchasing travel insurance is the length of your trip. Some will cover you for a short duration, such as 4 or 9 days. If your trip will exceed that, you can buy a policy with a longer term. Policies are available if you plan a more extended stay, such as 30 or 60 days. Canadian seniors who plan on spending more time away, such as snowbirds, can get travel insurance for longer durations.
Do Canadian seniors need travel insurance?
In most cases, travel insurance for Canadian seniors is essential. Before leaving, you spent a lot of money on tickets for travel and booking accommodations. Knowing that some of those costs will be covered if you need to cancel your trip for any reason outlined in the travel insurance policy or have an illness or injury while travelling is a relief.
Some seniors are still employed and have insurance through their employee benefits. Others may have out-of-province medical insurance as part of their pension benefits. If you have enough coverage, additional travel insurance may not be needed.
Benefits of travel insurance for Canadian Seniors
If you're like many Canadians who have no travel insurance, there are several reasons why you should consider it. First, you have public health coverage in your province. Once you leave, you may be covered for some health incidents or none. If you're a Canadian resident, your provincial coverage will pay for treatment in other provinces or territories but up to the limits of your province that are in place. You must pay any difference in cost out-of-pocket without travel insurance if you have an injury or health issue.
Becoming ill or suffering an injury in an area outside your home province can result in significant medical expenses. Our public health insurance in Canada typically doesn't cover you at all if you become sick or hurt outside of Canada, which is why medical insurance for travel is so important.
If you have to cancel your trip or return home early, you could lose the money you paid for your tickets and possibly for the whole trip. However, trip cancellation and interruption insurance will cover some of those losses as long as they meet the criteria set out in the policy.
Whether you're an experienced traveller or not, you've probably experienced or heard about baggage being lost, delayed, or damaged. Unfortunately, locating lost luggage can take a long time, if it happens at all. Meanwhile, you'll be without your essentials and must replace them. Baggage loss, damage, and delay travel insurance can protect you from the financial loss of replacing your items.
While travelling, it's possible to sustain a severe or fatal bodily injury. Flight and travel accident insurance compensate for injuries outlined in the policy in specific circumstances. Some injuries may be life-altering or require significant rehabilitation, and insurance helps to cover the costs.
What to consider when buying travel insurance
Like any product, travel insurance has to meet your needs. Six things to consider before buying travel insurance are your destination, the length of your trip, age, the cost, pre-existing conditions, and needs.
Your destination
Where you are going will affect the type of insurance you buy. If you are travelling within Canada, you'll want a policy that covers you for travelling to other provinces and territories. You may need a different policy if you're travelling outside of Canada. Your destination can also impact the amount of coverage you want. Health care in the United States, for example, is very costly, so, it that's your destination, you might want to have a high amount of medical coverage.
Before you book your trip and before you leave, you should check to ensure there are no travel warnings in place. Checking travel warnings is primarily for your safety. The other reason to do this is that your travel insurance policy may be void if you go to a destination under a travel warning.
The length of your trip
The policy you buy should cover your entire time away. You can get policies for very short trips or ones that will cover you for an extended period. If you're not sure how long you'll be away, contact the policy provider to get the right travel coverage for the amount of time you need.
Age
Your age will impact the cost of the policies you qualify for and the type of coverage. Some policies have minimum and maximum age limits. Others may offer travel insurance regardless of your age but limit the types of coverage you can receive.
The cost
Travel insurance costs for Canadian seniors will vary depending on factors like your deductible, the coverage you choose, and the duration of your policy. It's best to compare insurance providers to make sure you get the right coverage at the right price. The cost of your policy should fit within your budget.
Pre-existing conditions
Travel insurance policies specify what they will and will not cover regarding pre-existing health conditions. Some will cover you if your pre-existing condition is stable, while others may not. It's essential to be aware of exclusions regarding any pre-existing conditions you have. It's essential to be honest when disclosing them.
Your needs
Your needs will be a deciding factor when getting travel insurance. One of the biggest concerns is health care coverage. The amount you need will depend to some extent on where you're going. In some countries, five million dollars in coverage might be sufficient; in others, it may not. In addition, your medical coverage should include ambulance, evacuation, and repatriation if you pass away while travelling.
Trip cancellation and interruption insurance or baggage loss, damage, and delay may or may not be necessary if you drive to your destination. But, on the other hand, if you're flying, these types of insurance could be invaluable.
Where to buy travel insurance for Canadian Seniors
The potential benefits of travel insurance can easily outweigh the costs by providing peace of mind and coverage in case of a mishap. After you decide what you want coverage for, you'll want to research your travel insurance options for purchasing travel insurance. The four primary sources of travel insurance are through your travel agent, an insurance company or broker,  as part of your employment or pension benefits, and credit cards.
Travel agents
Ask about their travel insurance if you're booking a trip through a travel agent. Your agent will send you information about the packages they offer. They may offer a variety of types of insurance with a range of prices.
Insurance companies
Many insurance companies offer travel insurance packages, including insurance companies operated by Canadian banks. You'll find a wide range of product offerings at different price points.
Travel insurance products offered by insurance companies cater to a variety of needs. Some examples are your medical condition, age, the length of your trip, and your destination. You can compare their travel insurance options to your needs to see if you find the right coverage for you.
Another interesting feature is that you can buy an annual plan if you travel a lot. A yearly plan will cover you for multiple trips a year.
You can choose your coverage based on your needs and the time each trip will take. For example, some people take numerous weekend getaways and choose an annual plan covering a few days' journeys. Others travel for weeks at a time, so the policy they choose will reflect that. An annual plan can be cheaper and more convenient than single-trip travel insurance if you take multiple trips.
Employer travel insurance
Your employer may have some travel insurance coverage as part of your benefits. Before buying a separate policy, see what your work plan offers. This way, you can purchase the travel insurance you need and top-up any areas that might not have enough coverage.
Credit cards
Credit cards with travel rewards are popular with people who travel or plan to travel. Rewards are often points that cardholders use to reduce the cost of their trips. Travel cards often offer cardholders discounts on hotels and activities as well. The type of travel card that will benefit you the most will depend on your needs.
Many travel rewards credit cards offer medical insurance, trip cancellation and interruption insurance, baggage insurance, car rental insurance, and more. If you travel a lot, the travel insurance that comes with a premium travel credit card could be worth the annual fee. It's much easier than purchasing travel insurance every time you travel and typically cheaper than an annual plan.
Travel insurance is provided if you book your trip with your credit card. The insurance is included in the annual fee. As with all insurance, you need to read the policy carefully to make sure it has the coverage you need. It's vital to check age limits, restrictions on pre-existing conditions, the length of time you're covered, and whether everyone on the trip is covered or just the primary cardholder.
Don't Leave Home Without Travel Insurance
Whether you're spending the winter in Portugal or going across the border to shop, be sure to make travel insurance a part of your trip. Check out your options to find the best plan for you so you can enjoy your next adventure worry-free!
FAQs about Travel Insurance for Canadian Seniors
How much is travel insurance for Canadian seniors?
The cost of your premium will depend on several factors, such as the length of your trip, the amount of your deductible and the coverage you choose.  Once you decide the type of insurance you need and how much coverage you want, you can compare the prices of various travel insurance policies.
What is the best travel insurance for Canadian seniors?
The best travel insurance will be the one that meets your needs. After deciding on the type and amount of coverage you need, compare policies and prices.
What type of travel insurance is best for Canadian seniors?
Seniors often make medical insurance a priority. The best travel insurance for you will cover the potential problems you might experience while travelling.
What is the age limit for travel insurance in Canada?
There are policies available to cover almost any age group. Some travel insurance policies will cover you if you are 90 or over. Often, as your age increases, your coverage will decrease. If you are in an older age bracket, you might find travel insurance coverage is limited.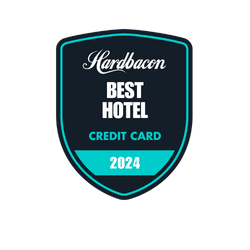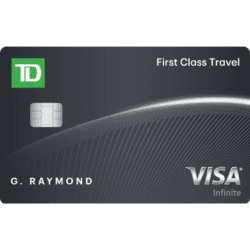 TD First Class Travel® Visa Infinite* Card
22.99% (20.99% for Quebec Residents)
22.99% (20.99% for Quebec Residents)
Special Offer: Earn up to $1,000 in value†, including up to 115,000 TD Rewards Points† and no Annual Fee for the first year†. Conditions Apply. Account must be approved by January 3, 2024.
†Terms and conditions apply.
The Toronto-Dominion Bank (TD) is not responsible for the contents of this site including any editorials or reviews that may appear on this site.
For complete and current information on any TD product, please click the Apply now button..