Is Zelle Available in Canada? Nope, But There Are Alternatives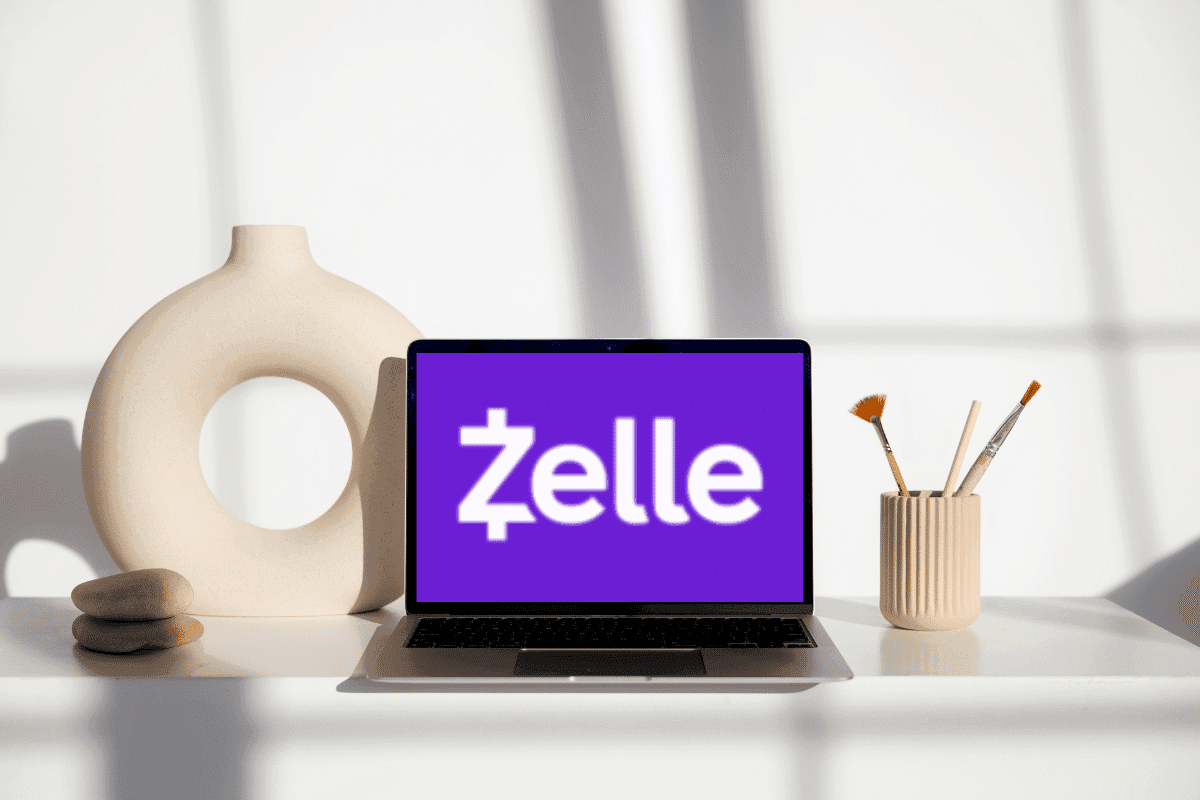 If you're a Canadian who has heard about Zelle and is wondering if you can use it to send money, I have some bad news for you. Zelle, a popular peer-to-peer payment platform in the United States, is not yet available in Canada. But don't fret, because there are alternative options that can help you accomplish the same goal of sending and receiving money quickly and securely.
What is Zelle?
Zelle is a digital payment network that allows users to send money directly from their bank accounts. With just a few taps on your smartphone, you can instantly transfer funds to friends, family, or anyone else who has a U.S. bank account linked to Zelle. It's a convenient and efficient way to split bills, pay rent, or settle debts.
Introduced in 2017, Zelle entered the realm of peer-to-peer payments relatively late when compared to rivals such as PayPal's Venmo. Nevertheless, despite launching eight years after Venmo, this service has remarkably handled over five billion transactions within its initial five years of operation and is now the leading P2P payment system in the U.S.
Why is Zelle not available in Canada?
One of the main factors behind Zelle's absence in Canada is the existing financial frameworks and regulations in Canada and the U.S. Each country has its own banking and regulatory systems, which can make it challenging for a payment platform like Zelle to operate seamlessly across borders.
In the United States, Zelle has partnered with numerous banks and financial institutions to offer its services to customers. The integration of Zelle into the existing banking infrastructure has been a crucial aspect of its success. However, in Canada, the banking landscape is different, and the regulatory environment may not be as conducive to the integration of a digital payment network like Zelle.
Furthermore, Canada has its own domestic peer-to-peer payment systems, such as Interac e-Transfer, which have gained significant popularity and widespread adoption. These systems are well-established and trusted by Canadians, making it more challenging for a foreign player like Zelle to enter the Canadian market.
While Zelle's absence in Canada may be disappointing for Canadians who were hoping to use the platform, it's important to note that there are some comparable alternatives available in Canada. As mentioned earlier, Interac e-Transfer is a widely used payment system that allows Canadians to send money securely and conveniently. Additionally, other digital payment platforms like PayPal and Wise also operate in Canada, providing users with options for sending money electronically.
The closest thing to Zelle in Canada: Interac
When it comes to peer-to-peer payment options in Canada, Interac e-Transfers are the closest thing to Zelle. Interac e-Transfer allows you to send money securely, directly from your bank account to another individual's email address or mobile phone number. It's a fast and convenient way to split a bill at a restaurant, pay back a friend, or contribute to a group gift.
With Interac e-Transfer, you can send money instantly, and the recipient will receive a notification to deposit the funds into their own bank account. It's a widely accepted payment method in Canada and is available through most major Canadian banks.
While Interac may not have all the bells and whistles of Zelle, it still provides a reliable and efficient way to send money within Canada.
Our Favourite Canadian Alternative for sending money in Canada: EQ Bank
EQ Bank is a fantastic alternative to Zelle for sending money in Canada, offering a host of features that make it an excellent choice. One of the standout features of EQ Bank is the unlimited and free direct transfers between EQ account holders. This feature is available with their Savings Plus Account, enabling users to transfer money effortlessly and without any additional costs.
In addition to direct transfers, EQ Bank also provides free unlimited Interac e-Transfers. These transfers are compatible with all bank accounts in Canada, making it easy to send money to anyone, regardless of their bank. This convenient service ensures seamless transactions with friends, family, or even businesses across the country.
When it comes to international money transfers, EQ Bank has partnered with Wise, formerly known as TransferWise, to offer a reliable and cost-effective solution. Through this partnership, EQ Bank customers can send money internationally without excessive fees or complicated processes.
Beyond its money transfer capabilities, EQ Bank provides a wide range of banking services, making it a comprehensive alternative to Zelle. Their online platform offers savings accounts, GICs, and other financial tools. The bank also boasts competitive interest rates, making it an attractive option for those seeking to manage their finances online while enjoying the convenience of sending money effortlessly.
Overall, EQ Bank's EQ Connect service, coupled with its array of banking services and user-friendly interface, positions it as an excellent alternative to Zelle for sending money in Canada.
However, it is important to note that a lot of EQ Bank's great features are currently not available to Quebec residents, such as the US Dollar Account, the EQ Bank Card, and International Money Transfers.
[Offer productType="CreditCard" api_id="63d2cb6a18196b6d2e1928c2″ id="198047″]
Our Favourite Canadian Alternative for sending money in the US: Wise
Wise (formerly known as TransferWise) is a compelling alternative to Zelle for Canadians looking to send money to the United States. One of the standout features of Wise is that when you open an account, you receive U.S. bank details, including an Account Number and a Routing Number. This functionality proves invaluable for Canadians, as it allows them to effortlessly receive USD from U.S. banks and individuals.
In terms of regulatory compliance, Wise is duly regulated by the Financial Transactions and Reports Analysis Centre of Canada (FINTRAC). Additionally, it adheres to the regulations imposed by major regulators across the globe. This regulatory oversight ensures that Wise operates within a secure and transparent framework, assuring customers of its reliability and safety across the globe.
While Zelle is well-known for facilitating domestic money transfers within the United States, Wise shines when it comes to international money transfers. With Wise, Canadians can send money to the U.S. or any other country, all the while avoiding exorbitant exchange rates and hidden fees. Wise utilizes the mid-market exchange rate, which is considered the fairest rate available. Furthermore, Wise's fees are substantially lower compared to traditional banks and other money transfer services, enabling customers to maximize their savings.
Another advantage of Wise is its provision of a multi-currency account. This feature allows users to hold funds in 40 different currencies, streamlining cross-border financial management and minimizing conversion costs. By embracing Wise as their money transfer solution, Canadians gain access to a reliable and cost-effective platform for sending money to the United States and beyond.
[Offer productType="OtherProduct" api_id="64e3ec296130844579d62181″ id="174331″]
Zelle in Canada: The Bottom Line
Although Zelle is not currently available in Canada, there are alternative options that can meet your needs for sending and receiving money. Whether you choose Interac for peer-to-peer transfers within Canada, EQ Bank for a broader range of online banking services, or Wise for international transfers, you can rest assured that there are reliable and efficient alternatives to Zelle.
FAQs About Zelle in Canada
Can I use my Canadian bank account with Zelle?
No, Zelle is only available for users with U.S. bank accounts and local U.S. phone numbers. There is currently no option to link Canadian bank accounts with Zelle.
Are there any fees associated with using Interac e-Transfer?
The fees for using Interac e-Transfer vary depending on your bank and the type of account you have. Some banks offer free Interac e-Transfer transactions for certain account holders, while others charge a nominal fee per transfer. It's recommended to check with your specific bank to understand their fee structure.
How long does it take for money to be transferred through EQ Connect?
The transfer time through EQ Connect will vary depending on the recipient's bank and other factors. In most cases, the transfer should be completed within two to three business days.
Can I send money internationally with EQ Bank?
Yes, you can send international money transfers with EQ Bank through their partnership with Wise.
Does Wise offer currency conversion services?
Yes, Wise provides currency conversion services at competitive rates. If you need to convert your funds from one currency to another, Wise offers a transparent and low-cost solution.
What other alternatives are available for sending money internationally?
In addition to Wise, there are several other international money transfer services available, such as PayPal, WorldRemit, and Remitly. Each service has its own features and fee structures, so it's worth researching and comparing them to find the best fit for your specific needs.
Will Zelle ever be available in Canada?
As it stands, the likelihood of Zelle becoming available in Canada is small. This is due to the fact that Interac is a dominant aspect in Canada's financial system as a result of it being solely owned by Canadian banks. For Zelle to enter the Canadian market, Canadian banks would have to support Zelle, and doing so would not be in their best interest.