Emma vs. Hardbacon: The Full Review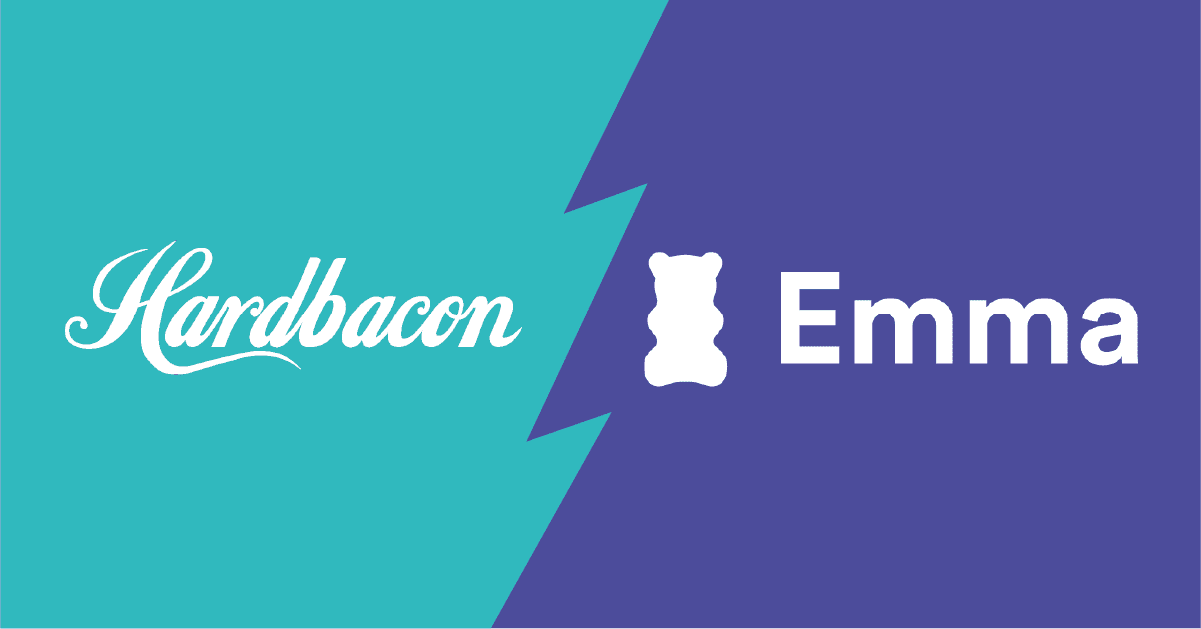 Emma was launched in London in 2018 and is a mobile app that calls itself "your best financial friend". Like Hardbacon, the app enables you to manage your daily budget. Hardbacon, for its part, is a Canadian fintech founded in 2017 that not only allows its users to budget, but also plan according to their financial goals.
Emma: the advantages
Emma is present particularly on the Canadian, American and UK markets. Therefore, the app is compatible with many foreign financial institutions, which is useful if you have accounts in multiple countries. The app has a somewhat childish design and gamification features, which makes it easy to approach, but also more limited in functionality. The app differs in how it budgets, as it is designed around pay cycles and not a monthly budget, as is Hardbacon.
Unlike Hardbacon, Emma allows you to monitor your cryptocurrency balances through links with Coinbase, Kraken, Binance, Bitfinex, Bitstamp, and Bittrex. Finally, Emma has provided a really cool feature to their premium users: the ability to export the data into an Excel file.
Emma: the disadvantages
Emma's focus is mostly on spending, not personal finance as a whole. Emma helps you learn more about the state of your finances… in the past. In fact, unlike Hardbacon, Emma does not proactively alert you when current consumption habits may cause you to exceed your budget. Also, unlike Hardbacon, Emma does not offer a planning feature, so you cannot see your progress against your financial goals.
How much does it cost?
Hardbacon is free while Emma has both a free and premium version. Emma's allows you to keep track of your expenses and income. You can also rename your transactions. The Hardbacon version does the same thing, including adding financial goals, a feature not offered by Emma.
The premium version of Emma is $9.99 per month. However, the premium version is not much different from the free version. The additional features are relatively straightforward, such as the ability to rename a transaction, split a transaction, export data from the app, and add emojis.
Is Emma available in Canada?
In Canada, the Emma app is available on the App Store and Google Play. Hardbacon, being Canadian, is obviously available on the App Store and Google Play as well.
Emma or Hardbacon?
Emma is a good app for those who want to manage their budget in a very basic way. The biggest advantage of using Emma over Hardbacon is being able to link accounts from multiple countries. If a user has only Canadian accounts and wants to take control of their overall finances, it is better to choose Hardbacon, especially because beyond budgeting, Hardbacon offers great planning by goals and portfolio tracking features that are very useful to those wishing to enrich themselves.
EQ Bank Card
Benefit from 0.5% cash back on purchases
This 100% free prepaid Mastercard also offers free ATM withdrawals in Canada, no FX fees, and up to 3% interest on deposits.
Get 3.00%* on everyday banking with EQ Bank