Mint vs. Hardbacon: the full review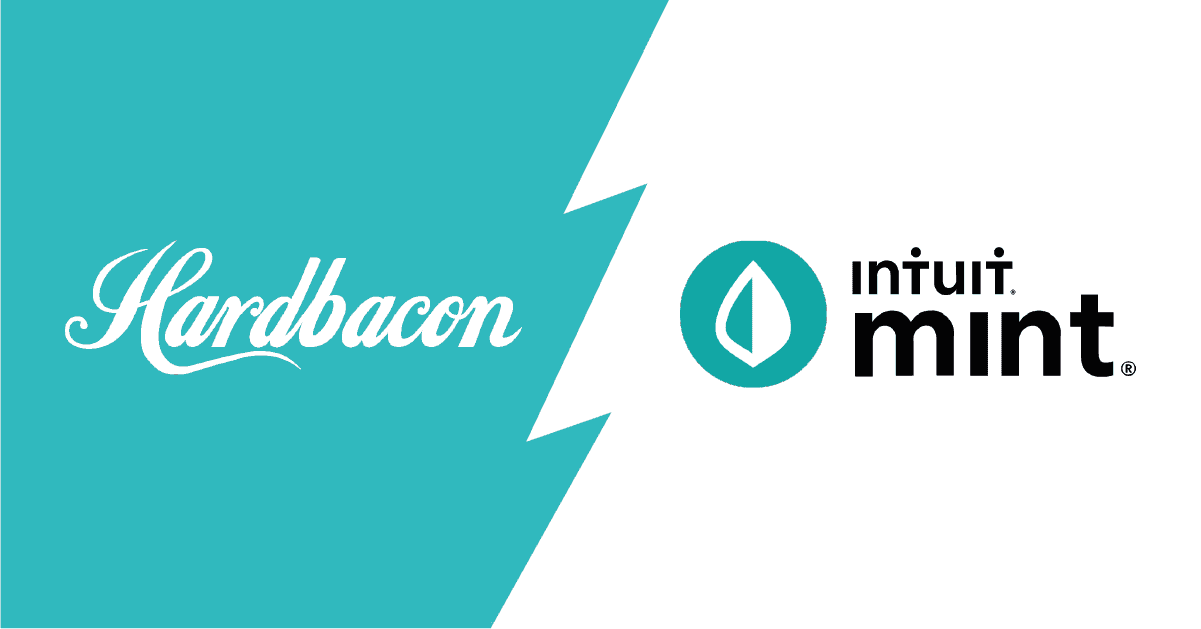 Mint was launched in 2007 in the US, and is the grandfather of all budgeting apps that link to bank accounts. The app quickly became popular, so much so that in 2009 it was purchased by Intuit for the tidy sum of $170 million. Little has changed since its acquisition over a decade ago, and it now has many competitors in the very busy budget application niche.
As for Hardbacon, it was launched in 2018 in Canada, and was initially targeting self directed investors. However, in 2020, the app pivoted toward budgeting, making it a direct competitor to Mint. In this review, we will compare the two applications that, although different, each have their advantages.
Mint: the advantages
Mint provides very practical tools to help people manage their personal finances, especially at the budget level. Like Hardbacon, Mint allows its users to link their bank accounts and credit cards, in order to keep track of all their transactions.
One of Mint's advantages over Hardbacon is its ability to split a transaction (for example, if you bought food and medicine at the pharmacy), so as to refine the expense allocation category. With Mint, you can also add a personalized note to each transaction. Another cool feature of Mint is the ability to set up bill payment reminders.
Mint: the disadvantages
Since Mint is a budgeting app, its functionality is limited to bank accounts. In fact, while it is possible to link investment accounts to Mint, transactions and positions are inaccessible from the application. 
Disappointingly, Mint does not make a prediction based on your spending behaviours, unlike Hardbacon, which is able to warn you if your current spending habits risk causing you to exceed your budget allocated to one or more expense categories.
Another disadvantage of Mint over Hardbacon is that Mint does not allow a category change to be applied to all transactions (past and future) related to a merchant or source of income. As a result, Mint users will have to re-categorize each transaction manually, while Hardbacon users can make the switch in one fell swoop. This feature, which Mint unfortunately does not offer, allows for much more accurate statistics without having to spend hours changing categories.
Is Mint available in Canada?
Introduced to Canada in 2010, Mint.com is compatible with most Canadian banking institutions. However, the budget application is available in English only, unlike Hardbacon, which is available in both of Canada's official languages.
Mint or Hardbacon?
Mint is a good platform for those whose needs are limited. Hardbacon offers a similar product when it comes to budgeting, but stands apart for its planning and products recommendation features. 
EQ Bank Card
Benefit from 0.5% cash back on purchases
This 100% free prepaid Mastercard also offers free ATM withdrawals in Canada, no FX fees, and up to 3% interest on deposits.
Get 3.00%* on everyday banking with EQ Bank