Mydoh App Review: Raise Money-Smart Kids Without Losing It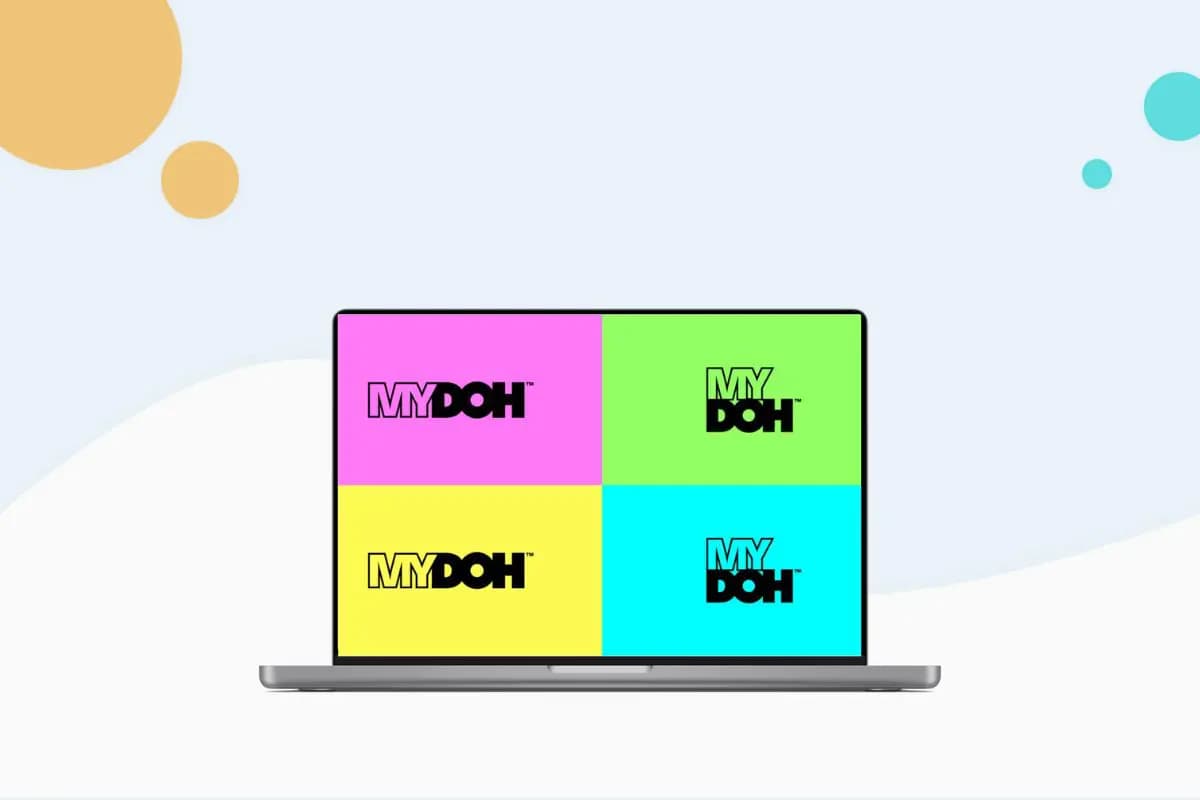 Adulting is hard, and now we have to teach our kids how to do it too? Send help! Getting them to do anything, like pick up a sock, is a recipe for stress casserole. Luckily, Mydoh app has entered the chat! Now there's an easy way to teach those tech-savvy sauce-pots the smart money moves we were never taught in school. #Bless
Plus, it's an ingenious way to motivate them to actually do their chores, because apparently nagging is so "cheugy," whatever that means. Here's how the Mydoh app can set your kids up for financial success-a-roni (ba-dum-tsss).
What is Mydoh?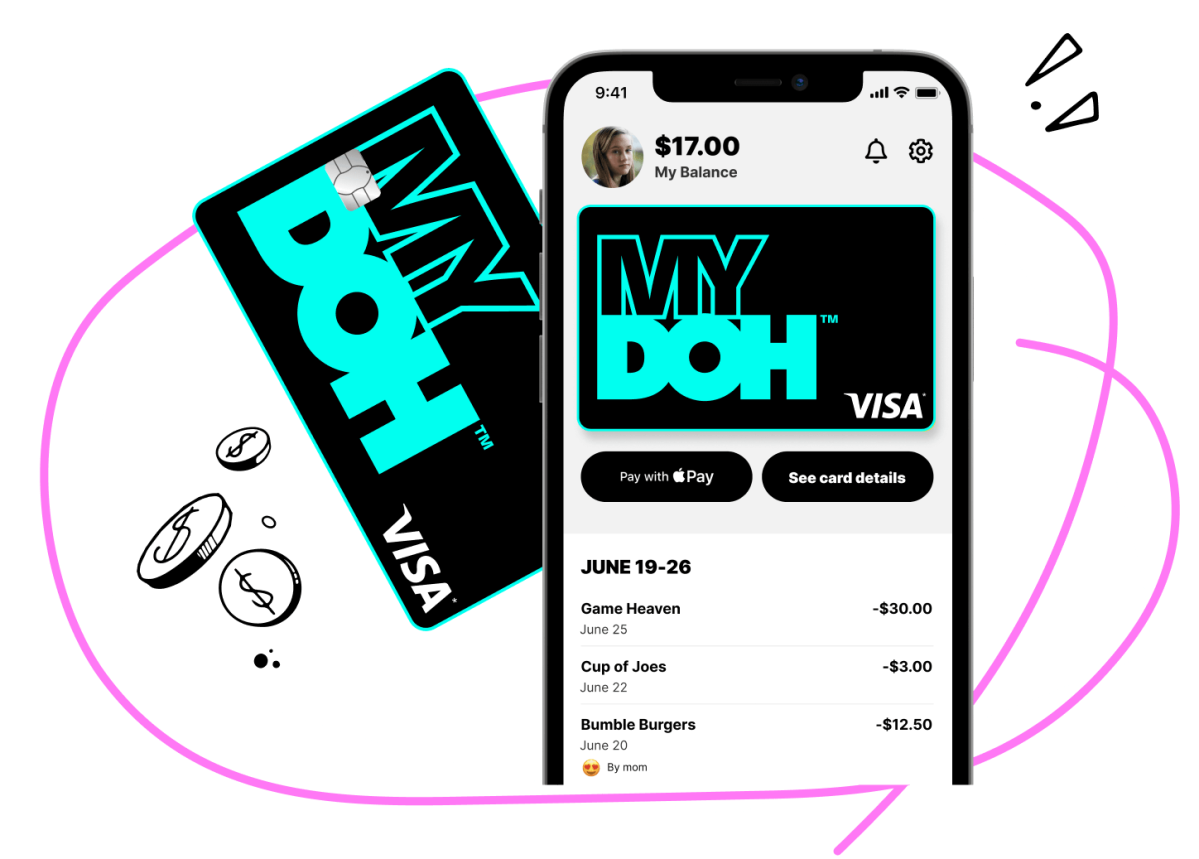 Mydoh is an allowance and chore-tracking app that helps kids learn how to budget, save, and spend wisely. Parents can use the app to set up tasks for their kids to complete, manage allowance payments, and monitor how each child spends that allowance.
Allowance can be scheduled to automatically pay your kids every week and they can spend it using the Smart Cash Card. They get hands-on experience earning and managing their own money, but you're always in control. It's a win-win.
Goodbye nagging, yelling, and Nintendo Switch hostage negotiations – only to give up and unload the dishwasher yourself. The Mydoh app takes the stroke-inducing stress out of getting your kids to do literally anything.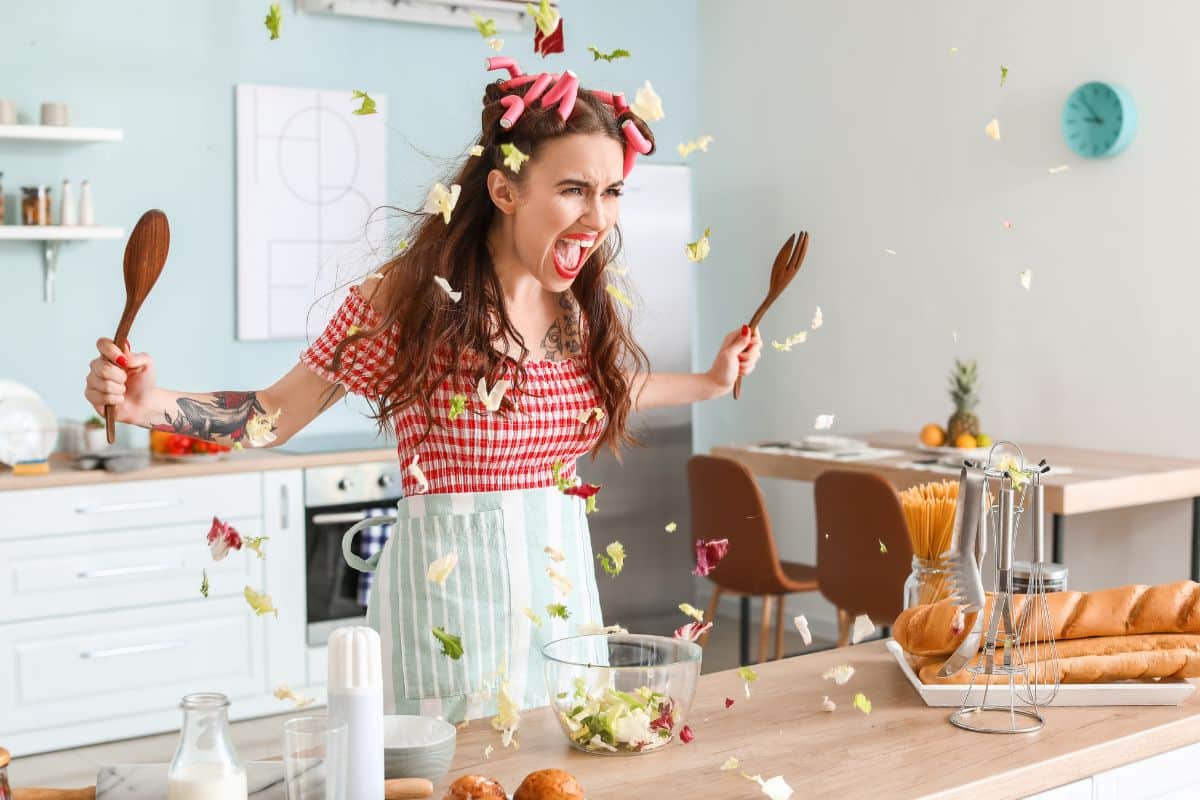 From now on, if stuff doesn't get done, they don't get paid, because FAFO (Fool Around, Find Out). Assign your kids chores and pay them automatically for the stuff that actually gets done. If it doesn't, keep their allowance and use it to hire a cleaner. If they complain, you can say "Sorry, the app says NO." 
[Offer productType="OtherProduct" api_id="64e617255c8ee578f32b6e74″]
Two allowance philosophies, one app
Before we dig into the Mydoh app features, let's talk a bit about your allowance philosophy. Most parents use a chore-based system where kids earn money for completing a set of recurring weekly tasks, like cleaning their room and walking the dog. Other parents follow a strict no-cash-for-chores policy, where kids only earn money for extra 'jobs' above and beyond their regular chores, because welcome to the real world!
On the one hand, kids need to develop a solid work ethic and understand the time value of money. On the other hand, no one gets paid for personal responsibility when they grow up. There's no wrong way to handle allowance for your kids, as long as they're learning essential life skills.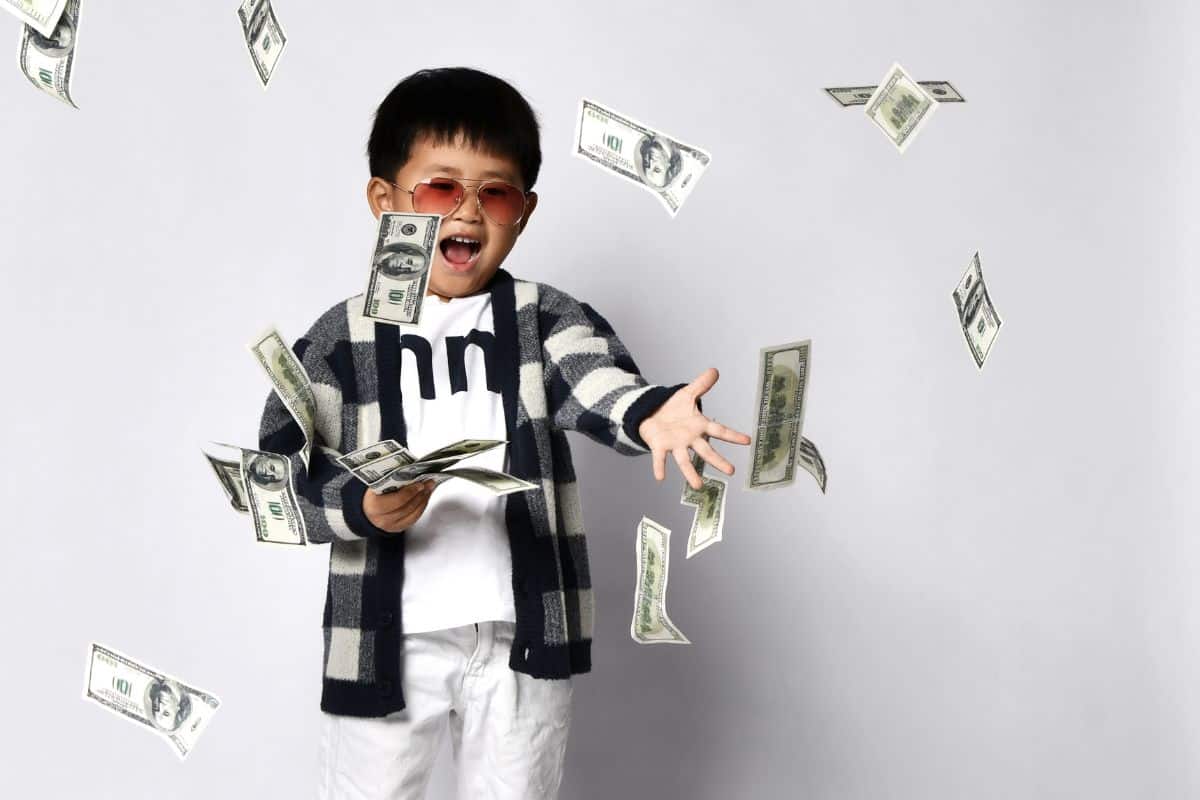 No matter your allowance credo, the Mydoh app has you covered with flexible features. You decide if kids get paid every week without having to complete any tasks, if they only get paid for completing tasks, or a mix of both. Dealer's choice.
Weekly allowance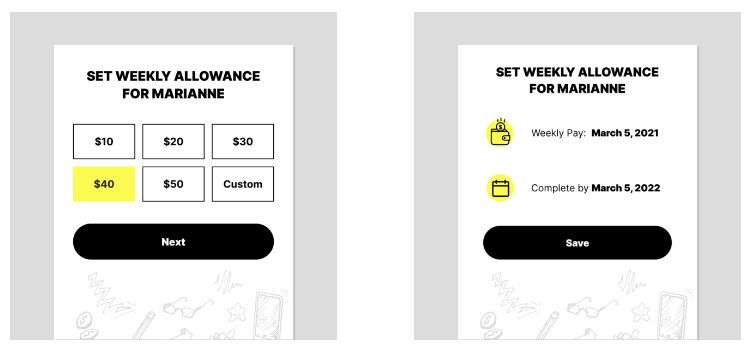 The Weekly Allowance feature lets you set up a fixed amount of money to automatically pay your kids each week, and you can change the amount anytime you want. With this feature, you can pay your kids without requiring them to complete any tasks, but you can if you want to. Weekly Allowance can be used in combination with assigned Tasks.
Tasks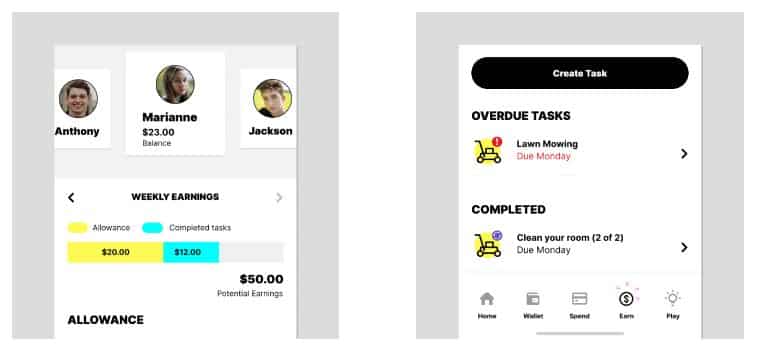 The Task feature lets you set up and manage a list of recurring chores or one-off jobs for your kids to complete in order to get paid. You can choose from a list of pre-set tasks, or create a new one from scratch.
For a one-off task, enter the due date and the payment amount for that particular task. If the task is a recurring chore or job, like making their bed every morning or taking the trash out once a week, select which days of the week your child is required to do it.
Kids can see what tasks have been assigned to them, how much they'll get paid for each one, and how much they've earned so far based on the tasks they've already completed. When your child finishes an assigned task, they need to mark it as complete in the app.

Parents can keep track of each child's progress, if they're trending to complete their assigned tasks on time, or if they need to be nagged reminded. When your kid marks a task as complete, you get a notification. So make sure you check under the bed, lest they outsmart you.
Payday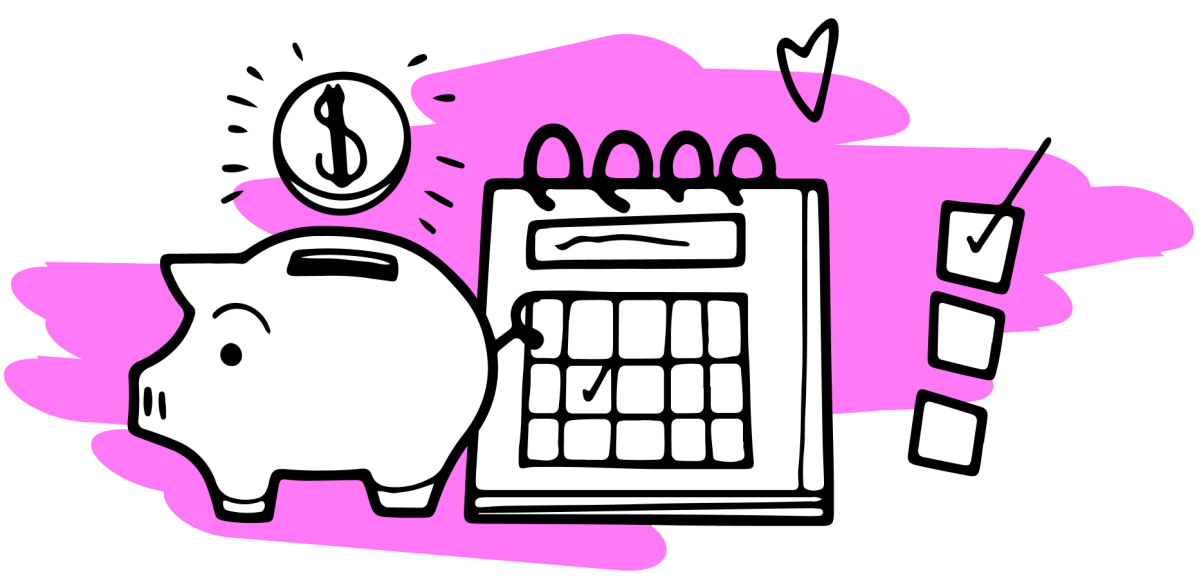 Every Saturday is payday. The app will automatically transfer the money from your Mydoh Parent Wallet to your child's account. Unfortunately, you cannot change Payday to suit your own needs or preferences. You get what you get, and you don't get upset!
If your child was assigned tasks, they will only get paid the balance earned for tasks that were completed on time. There's no need for you to manually adjust their allowance based on what did or did not get done, Mydoh takes care of that for you.
Mydoh Smart Cash Card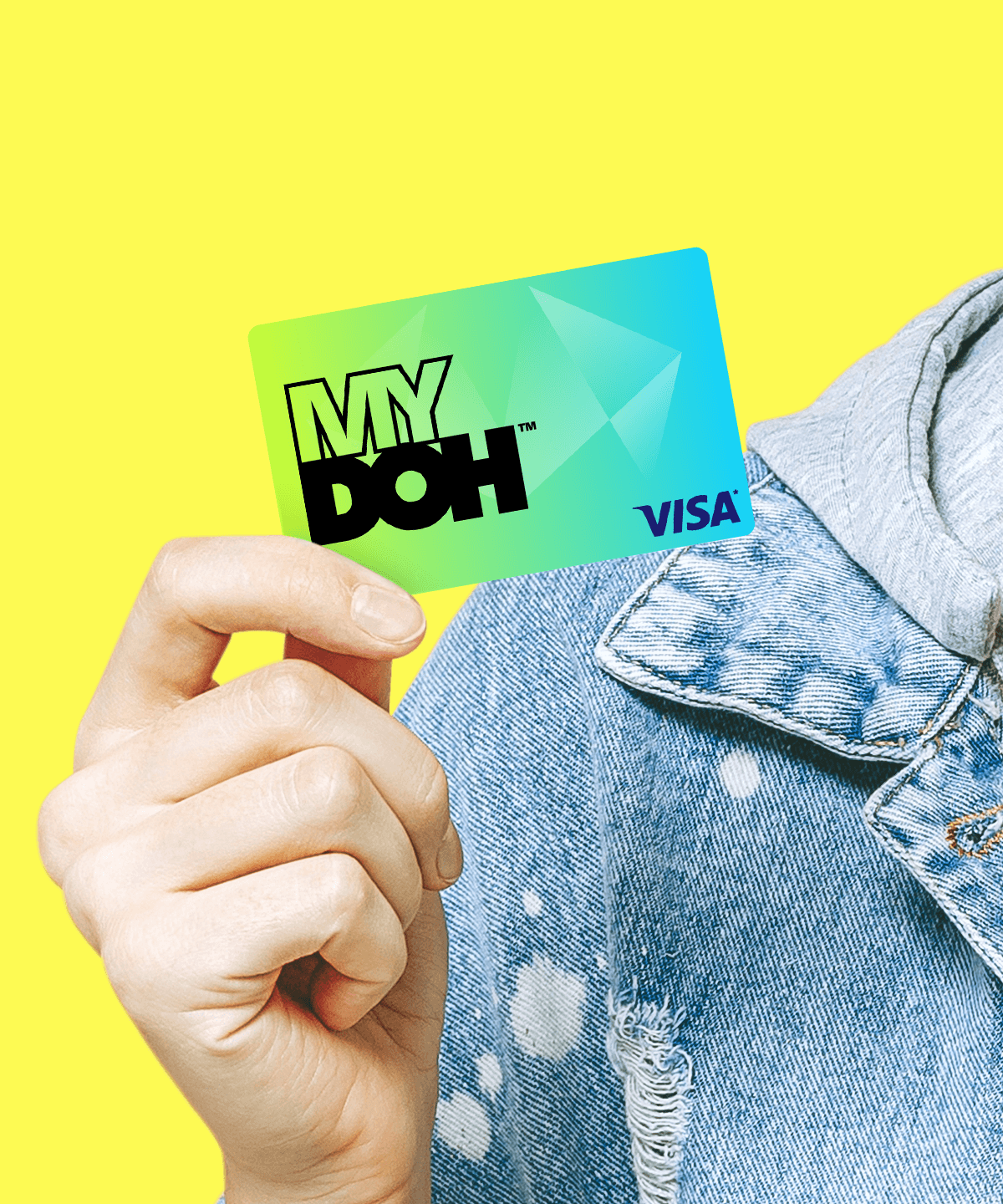 Once your child gets paid, they can spend their money with the Smart Cash Card, a prepaid Visa linked to their Mydoh account. The card is accepted everywhere Visa is accepted and can be used both in-store and online.
The digital version of the card is automatically activated when your child creates and signs into their Mydoh account. Parents can also order up to 5 physical Smart Cash Cards – one per child for up to 5 children added to the Mydoh app. Kids 13 and older have the option to add their Smart Cash Card to their Apple Pay wallet.

The Smart Cash Card gives your child the convenience and grown-up feeling that comes with a credit card, but without any of the risks. Because it's a prepaid card funded by their allowance, they can't spend money they don't have. From your parent account, you have the power to set spending limits, lock/unlock the card, and see their transaction history.
A built-in security feature blocks certain merchant codes so your kids cannot use the card for things like gambling and alcohol.
Mydoh by Me: Customized Card
Canadian youth can now customize their Smart Cash Card with a unique design of their choice through a prepaid VISA card called "Mydoh by Me". The card, which costs $6.99, can be personalized by uploading a photo of your child's choice or by choosing one from Mydoh's gallery, along with various stickers. Once the design is approved, the customized card will be shipped within 5 to 7 working days. Customized Cards are optional. Standard Cards are provided at no cost.
Mydoh Accounts: Parents vs Kids
Mydoh is a family app with two different interfaces: one for the parents and one for the kids. First, a parent has to sign up and create an account. Once that's done, parents can invite kids to join the app with a special sign-up code. Each kid gets their own Mydoh account and Smart Cash Card, but all the kid's accounts are linked to the parent account.

Luckily, kids can't access the parent interface from their Mydoh account. Parents, on the other hand, can see all the goings-on of each kid's Mydoh account from the parent interface. There are no secrets and you stay in control. Here's how it works:
Mydoh Parent Account
From the Mydoh Parent account you can do the following:
Deposit/Withdraw money to/from your Mydoh Parent Wallet
Set up/Manage a Weekly Allowance
Create, assign, and manage Tasks
Monitor Tasks and send reminders
Send money to your kids instantly
Order physical Smart Cash Cards
Lock/Unlock Smart Cash Cards
Set spending limits
View kid's transaction history
Track earning, spending, and saving activity
React to transactions with an emoji
Track Mydoh Play activity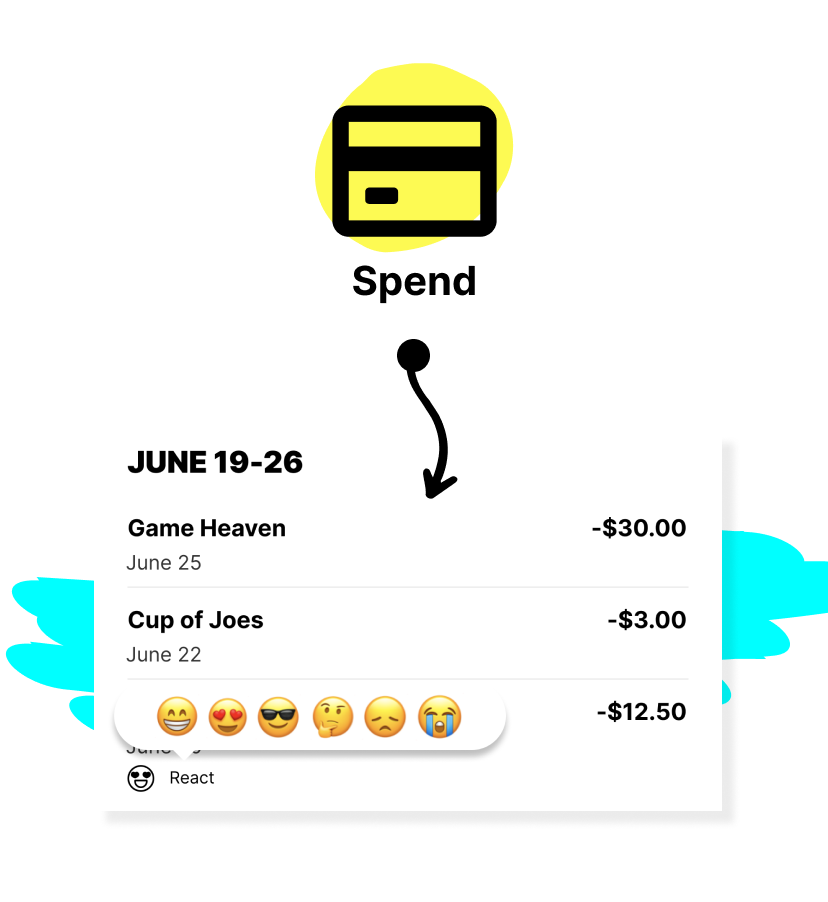 Mydoh Kid's Account
From the Mydoh Kids' account, your child can:
View, manage, and complete Tasks
See their balance
See how much they'll get paid on Payday
Tracking earnings
See transaction history
Set goals
Use their Smart Cash Card
Use the Play feature to learn about money
The Mydoh Play feature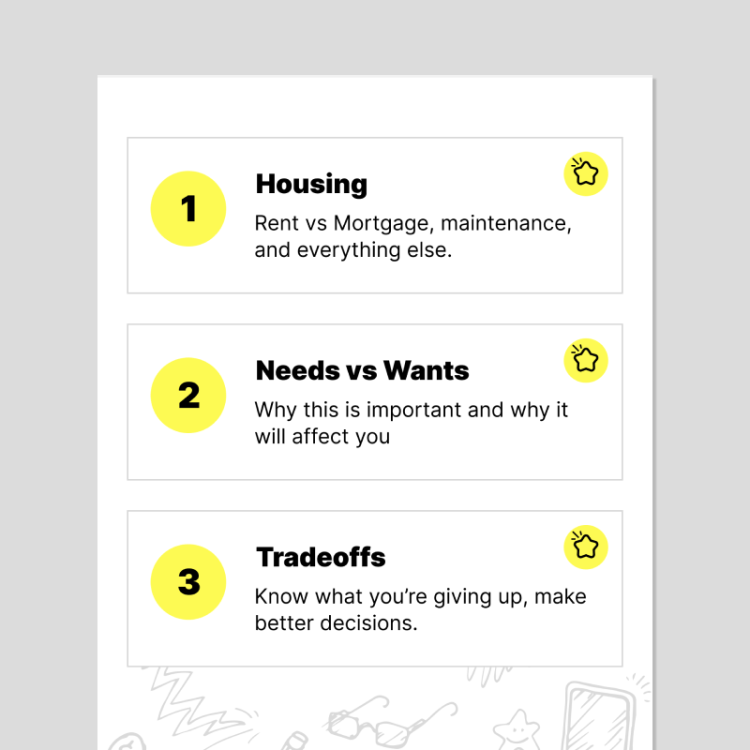 One of the best features of the app is Mydoh Play, an in-app learning centre that teaches kids tons of incredible money concepts with fun facts, short write-ups, and trivia questions. Lessons cover 9 different personal finance topics to help kids understand:
Cost of Living
Budgeting
Savings & Investing
Debt
Standard of Living
Psychology of Money
Taxes
Prices
The Evolution of Money
Is Mydoh free?
Unfortunately, Mydoh is not a free app, but you can try it for free for 30 days. After the trial ends, it costs $2.99 a month, which is automatically paid from your Mydoh Parent Wallet. You can cancel your subscription at any time. Conditions apply, please visit Mydoh.ca for all the details.
Refer a friend
To offset the cost of the app, or even make a profit, refer friends and family to use it with their kids. You'll get $10 for each successful referral and can earn up to $400 a year!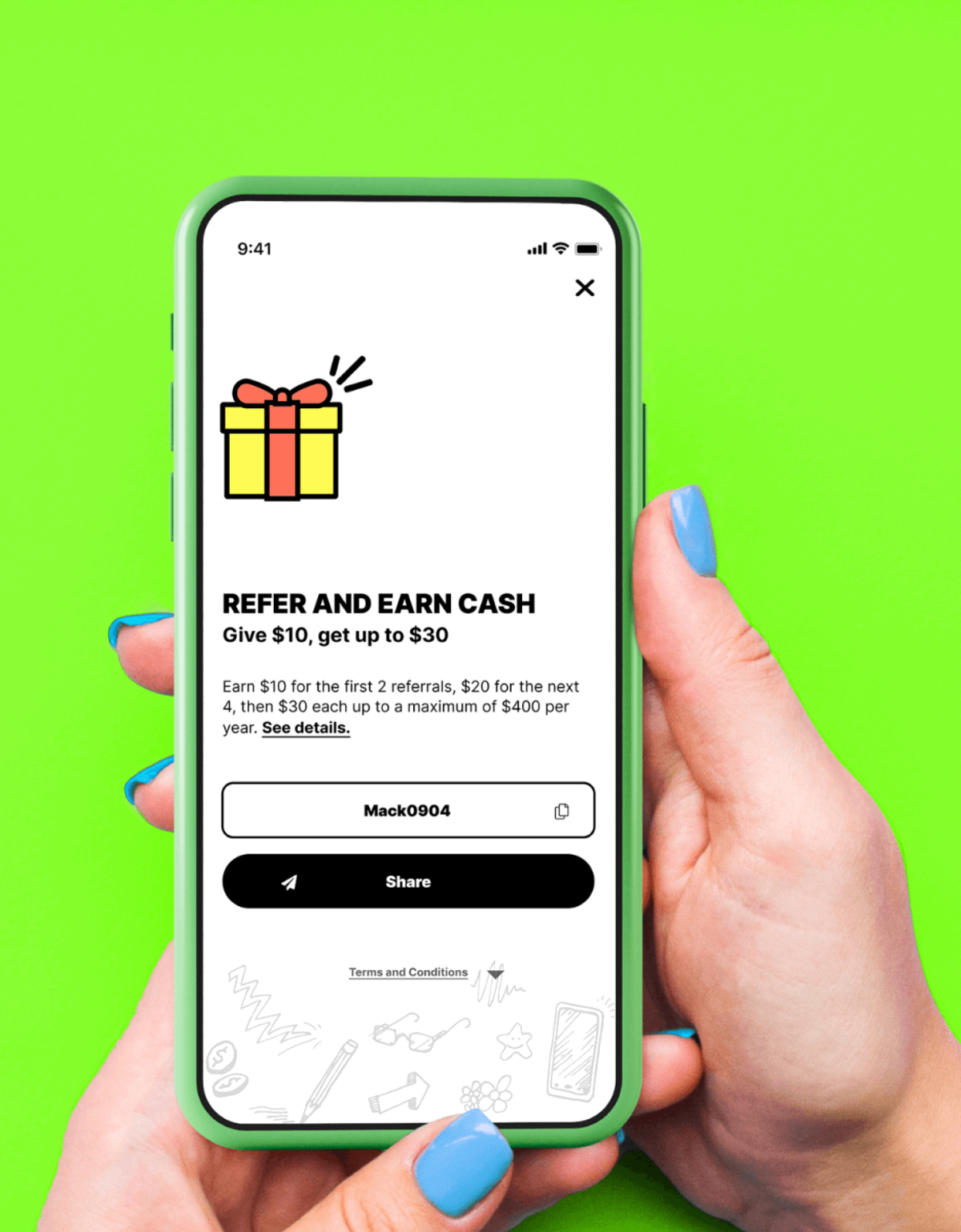 How to get the Mydoh app
To get started with Mydoh, you'll need to download the app from the App Store or Google Play onto a smart device like your phone or iPad. Unfortunately, there is no desktop version of the app yet.
Open the app and follow the prompts to create your account and verify your identity. Once that's done, you can set up your parent account, invite your kids to set up their account, add another parent, and load your Parent Wallet with money by eTransfer, or directly from your RBC account if you bank with them.
The app is well-designed and easy to use. You shouldn't have issues finding and using the different features. But if you get stuck or need help, you can find the answer to almost any question on the FAQ page of the Mydoh website.
EQ Bank Card
Benefit from 0.5% cash back on purchases
This 100% free prepaid Mastercard also offers free ATM withdrawals in Canada, no FX fees, and up to 3% interest on deposits.
Get 3.00%* on everyday banking with EQ Bank