The 12 Best Small Business Grants in BC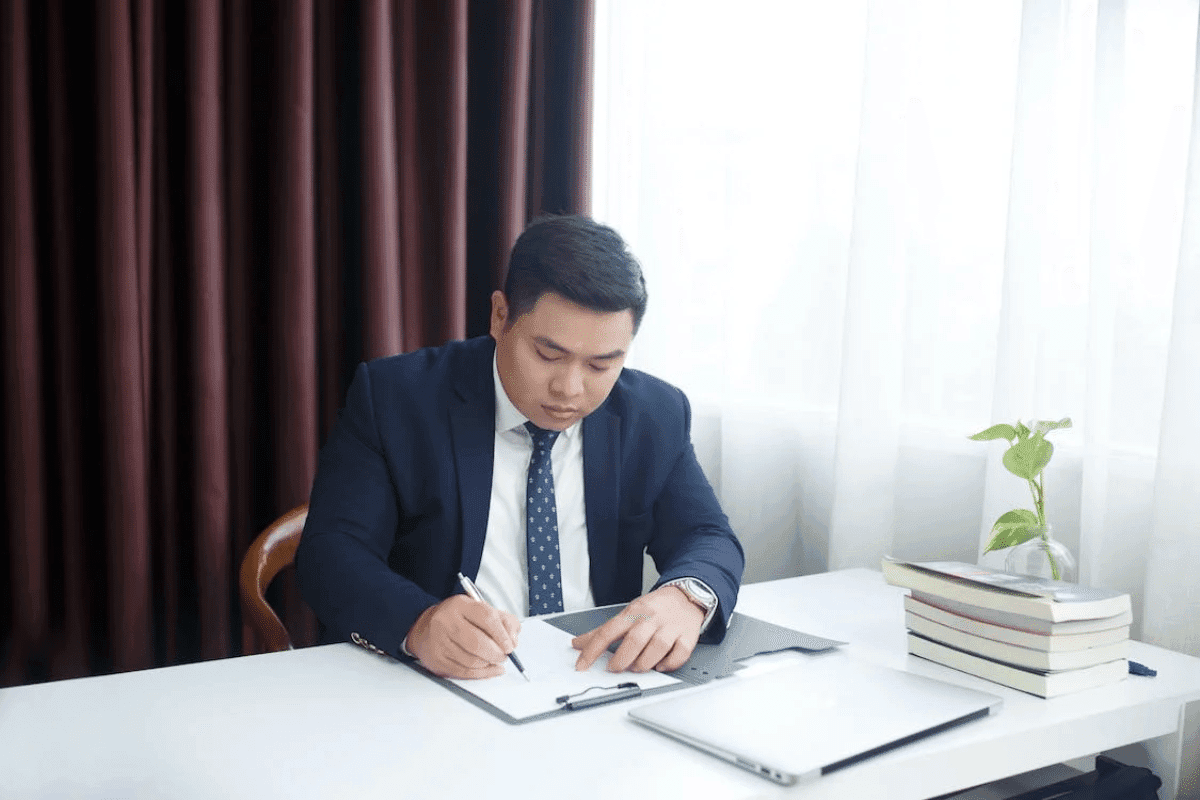 In recent years, British Columbia (BC) has transformed into a vibrant hub of entrepreneurship, with more than 510,700 small businesses contributing to the province's economy. Unlike small business loans, small business grants in BC provide essential financial aid that can fuel up newly-registered businesses and established businesses alike, allowing them to access the capital they need without having to worry about repayment.
These grants are an incredible opportunity, enabling entrepreneurs to breathe life into their ideas, expand existing operations, or survive during hard times. In this article, we have compiled a list of the 12 best small business grants available in BC, which you can use to secure funding and support for your business endeavours in the province.
1. Futurpreneur
Futurpreneur Canada is a national non-profit organization dedicated to empowering young entrepreneurs between the ages of 18 and 39. For more than two decades, they have been passionate about driving economic growth in Canada by providing financing, mentoring services, and tools designed for business success. So if you don't know how to start a business in BC, their resources might help you to start a business journey. Futurpreneur invested an impressive $200,000,000 in over 13900 new ventures.
In addition to small business loans of $60,000, Futurpreneur offers grants through RBC Rock My Business Start-up Awards program. This program is available for start-up businesses and can give you a significant boost to your entrepreneurial career.
Eligibility Criteria
Funding Provided
Be a Canadian citizen or resident aged 18-39, complete Rock My Business Plan and Rock My Cash Flow workshops, and submit a business plan and cash flow statement, etc. For the full list of eligibility criteria, check the Futurpreneur website.
$10,000 (8 rewards annually)
5 awards for entrepreneurs aged 18 – 29, 1 award for a Black entrepreneur aged 18 – 39, 1 award for an Indigenous entrepreneur aged 18 – 39, and 1 award for an entrepreneur aged 30 – 39
2. Canada Media Fund
The Canada Media Fund (CMF) is a not-for-profit dedicated to driving the creation of cutting-edge Canadian content and software applications for today's, as well as tomorrow's, digital platforms. Backed by contributions from the Government of Canada and cable, satellite, and IPTV distributors nationwide.
They offer two distinct funding streams with various funding programs: The Experimental Stream is designed to stimulate innovation in interactive media projects on any digital platform. In contrast, their Convergent Stream provides assistance with creating converged television & digital media content. So if you produce media content, grants provided by CMF can help you with valuable financial support and resources to help bring your project to life.
| | |
| --- | --- |
| Eligibility Criteria | Funding Provided |
| A taxable Canadian corporation or Canadian Broadcaster with a head office in Canada. Media content or application software must be produced in Canada, and 75% of the costs must be Canadian. Check the CMF website for all available grants and the eligibility criteria for each program. | Grants cover 50%-75% of project costs. Depending on the program, you may receive from $15,000 to $150,000,000. |
3. Mitacs
For over 15 years, Mitacs has been playing a pivotal role in driving Canada's social and industrial innovation. As a national non-profit organization, they have designed and implemented research programs across the country to bring businesses, government entities, and academic institutions together. Over 75% of all businesses in Mitacs programs are SMEs, so if you need a small business grant in BC for research projects, Mitacs might help you.
Mitacs offers several programs to fund research projects. For instance, Mitacs Accelerate provides funding for internships that link graduate students and postdoctoral fellows with businesses on research initiatives. Additionally, Mitacs Elevate funds postdocs so they can work together with companies while receiving essential leadership and business training as well.
Eligibility Criteria
Funding Provided
A for-profit or not-for-profit business corporation in Canada, a municipality or hospital. Must be end-users of research. No more than 50% of revenues must be received from government sources. You can check the complete list of eligibility criteria for Accelerate program and Elevate program on the Mitacs website.
Grants cover up to 55% of the research project cost.

Mitacs Accelerate — For each $7,500 invested, you will get $15,000 in research funds.

Mitacs Elevate — The annual partner contribution starts at $30,000, and you will get $60,000 in research funds annually.
4. PacifiCan
The Government of Canada has launched PacifiCan, a new economic development agency focused on British Columbia. Through the implementation of innovative approaches to growth and diversification in B.C.'s economy, this organization looks to improve business competitiveness while promoting inclusivity across all sectors.
PacifiCan is devoted to helping businesses reach their full potential through funding opportunities. Whether you're just registered a business in BC or want to take your enterprise global, they provide the resources necessary for success. They provide several funding programs, including funding for Francophone and indigenous projects, Business Scale-up and Productivity (BSP) program, and others. Most of these programs provide interest-free business loans for up to 5 years.
However, PacifiCan also funds grants through The Strategic Partnerships Initiative (SPI). This initiative focuses on helping indigenous businesses and organizations. You can find a complete list of grants with eligibility criteria and funding available at the BC provincial government website.
5. Canada Digital Adoption Program (CDAP)
The Canadian government is taking a huge step to assist small and medium-sized businesses by providing an incredible $4 billion through the Canada Digital Adoption Program (CDAP). This program seeks to help these companies implement new digital technologies essential for growth, success, and competitiveness. Currently, there are 2 grant programs provided by CDAP, including The Grow Your Business Online and The Boost Your Business Technology. Let's take a look at each and the eligibility criteria.
Eligibility Criteria
Funding Provided
For-profit registered or incorporated businesses selling goods and services directly to customers has at least 1 employee other than the owner or at least $30,000 in annual revenue. Check the CDAP program page for the complete list of eligibility criteria.
The Grow Your Business Online — $2,400 to cover up to 20% costs of developing or improving your online business e-commerce platform.

The Boost Your Business Technology — $15,000 to get advice from an expert digital advisor on digital transformation and growth of your business. Plus, get a $100,000 interest-free business loan to implement this transformation.
6. Get Youth Working! Program
The Get Youth Working! Program is an excellent opportunity for eligible British Columbian youth aged 16-29 to gain employment counseling, job entry skills, certificate training, and more. They can also benefit from paid work experience with mentors on hand to provide post-job placement support. Furthermore, employers, including small businesses in BC, that hire and train these young people are eligible for a generous wage subsidy incentive as part of the program.
| | |
| --- | --- |
| Eligibility Criteria | Funding Provided |
| Your business must be in good standing with WorkSafeBC and operate for at least 1 year, must employ youth aged 16-29 for a minimum 3 months, 2 grants per business are available. | Up to $2800 wage subsidy. |
7. IRAP Youth Employment Program (YEP)
The National Research Council of Canada Industrial Research Assistance Program (NRC IRAP) offers the Youth Employment Program (YEP) to help businesses invest in young talent and drive innovation. This program is part of the federal government's ambitious initiative, namely its Youth Employment and Skills Strategy, designed to provide career advice as well as cultivate skills for Canadian youth while helping them land great jobs and stay employed. SMEs in BC can use the YEP grant to cover the portion of young talent's salary.
| | |
| --- | --- |
| Eligibility Criteria | Funding Provided |
| Incorporated for-profit SMEs with 500 or fewer full-time employees must hire post-secondary graduates 15-30 years of age at the start of the internship who are Canadian citizens, residents, or have refugee status, up to 2 graduates. | Up to $30,000 for an employment period from 6 to 12 months. |
8. Workplace Accessibility Grant
If your small business in BC employs people with disabilities, you may receive additional financial aid from Workplace Accessibility Grant. This grant offers small businesses in British Columbia the opportunity to promote accessibility for persons with disabilities through direct financial assistance. Up to $2,500 can be allocated to those who meet eligibility criteria and demonstrate a commitment to creating an accessible work environment.
| | |
| --- | --- |
| Eligibility Criteria | Funding Provided |
| Part-time or full-time companies registered in BC with 1 to 50 employees. | Up to $2,500 for projects addressing accessibility barriers. |
9. B.C. Employer Training Grant
The B.C. Employer Training Grant is a cost-sharing initiative that provides employers across British Columbia with funding to equip their workforce, including potential new hires, with the skills needed for success in today's ever-evolving labour market. By providing financial support, this program helps businesses stay competitive and maintain an effective balance between skilled personnel and evolving employer needs.
| | |
| --- | --- |
| Eligibility Criteria | Funding Provided |
| Employers must operate in BC for at least 1 year and must be in good standing with Province. | Up to $10,000 per participant (covers up to 80% of training costs), and up to $300,000 per employer per year. |
10. Experience Matters Grant
While there are many grants incentivizing employers to hire youth, there is also a grant program focused on stimulating business owners to employ older individuals. Experience Matters! is a British Columbia-based initiative that incentivizes employers to hire employees aged 55 and up. This unique program allows eligible workers to gain valuable on-the-job experience, empowering them to take their careers further.
| | |
| --- | --- |
| Eligibility Criteria | Funding Provided |
| Businesses must operate for at least one year and have a good standing with WorkSafeBC. It is required to employ a 55+ years old individual for at least 3 months. | Wage subsidy of up to $2800 |
11. Canada Summer Jobs
The Canada Summer Jobs (CSJ) program is a government grant designed to offer support for employers who provide young people aged 15-30 with meaningful, career-related experiences. Through this initiative, not-for-profit organizations, the public sector, and private businesses of up to 50 full-time employees can benefit from wage subsidies that help create quality summer job opportunities for youth workers.
| | |
| --- | --- |
| Eligibility Criteria | Funding Provided |
| Private sector organizations with fewer than 50 full-time employees, interested in hiring individuals aged 15-30 years for summer jobs. Check this document for the complete list of eligibility criteria. | Wage subsidy of up to 50% of your territorial or provincial minimum wage for full-time (30-40 hours a week) employment from 6 to 16 weeks. |
12. Desjardins GoodSpark Grants
Desjardins' GoodSpark Grants program is a generous initiative that demonstrates its commitment to small businesses in Canada, offering $3 million worth of grants every year. Each grant provides an opportunity for recipients to receive up to $20,000 towards projects focused on sustainable development, innovation, job creation, and positive impact on the local community.
| | |
| --- | --- |
| Eligibility Criteria | Funding Provided |
| A locally owned and operated business registered for at least one year and have 1-50 employees. The project must be focused on sustainable development, innovation, job creation, or community impact. Only 150 projects per year can receive grants. | $20,000 |
Note that there are hundreds of funding programs available in BC for small businesses. You can search all current grants available with the help of the BC Grants and Funding database and find a small business grant in BC that aligns with your business needs.
FAQs about the Best Small Business Grants in BC
Can a self-employed individual apply for a BC job grant?
Yes, self-employed, such as small business owners, can apply for a BC job grant, such as the employer training grant (ETG).
Compare Business Credit Cards